The Thanksgiving Mistake that Turns into a Netflix Film
The holidays can be a  stressful time, especially if you're the one hosting. But all that hard work pays off when you can finally relax and reconnect with family you may not get to see throughout the year. The holidays offer people the chance to spend some meaningful family time with loved ones and enjoy the wonderful holiday season, but sometimes there are some unexpected occurrences. One of the most surprising yet heartwarming holiday stories is between Wanda Dench and Jamal Hinton.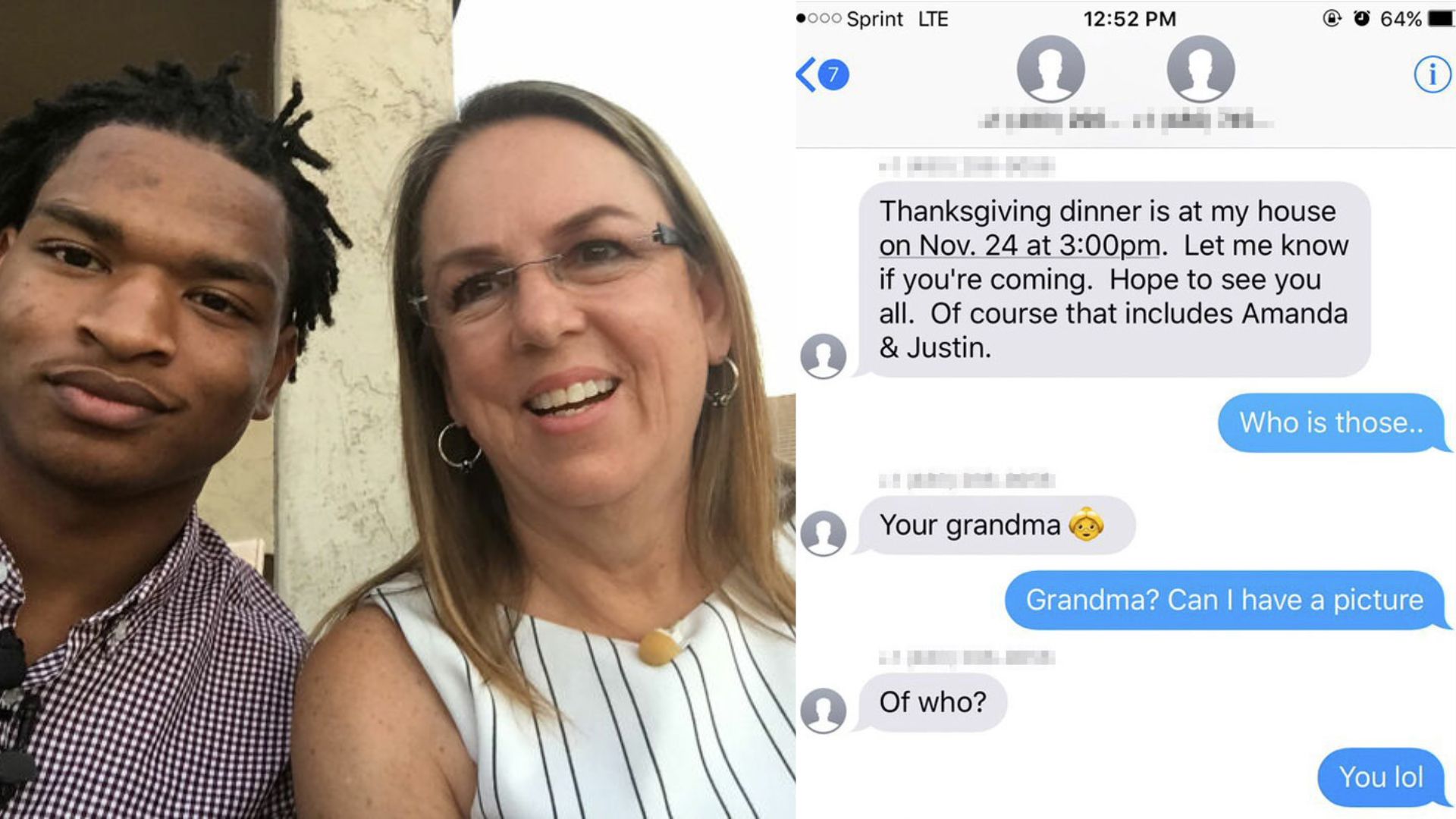 The story of Wanda and Jamal is an extremely heartwarming story of friendship that has become extremely popular on the Internet worldwide. The story starts with an accidental text message and continues with some irreplaceable family moments which ultimately brings us to the Netflix film "The Thanksgiving Text" based on their real-life story
An Accidental Thanksgiving Internet Sensation
If you have been on the Internet around the holiday season, you've undoubtedly seen some funny holiday memes and good deeds, but this story is something else entirely. Wanda Dench was trying to reach out to her grandson, Justin, and his girlfriend, Amanda, to invite them for Thanksgiving on November 24, 2016.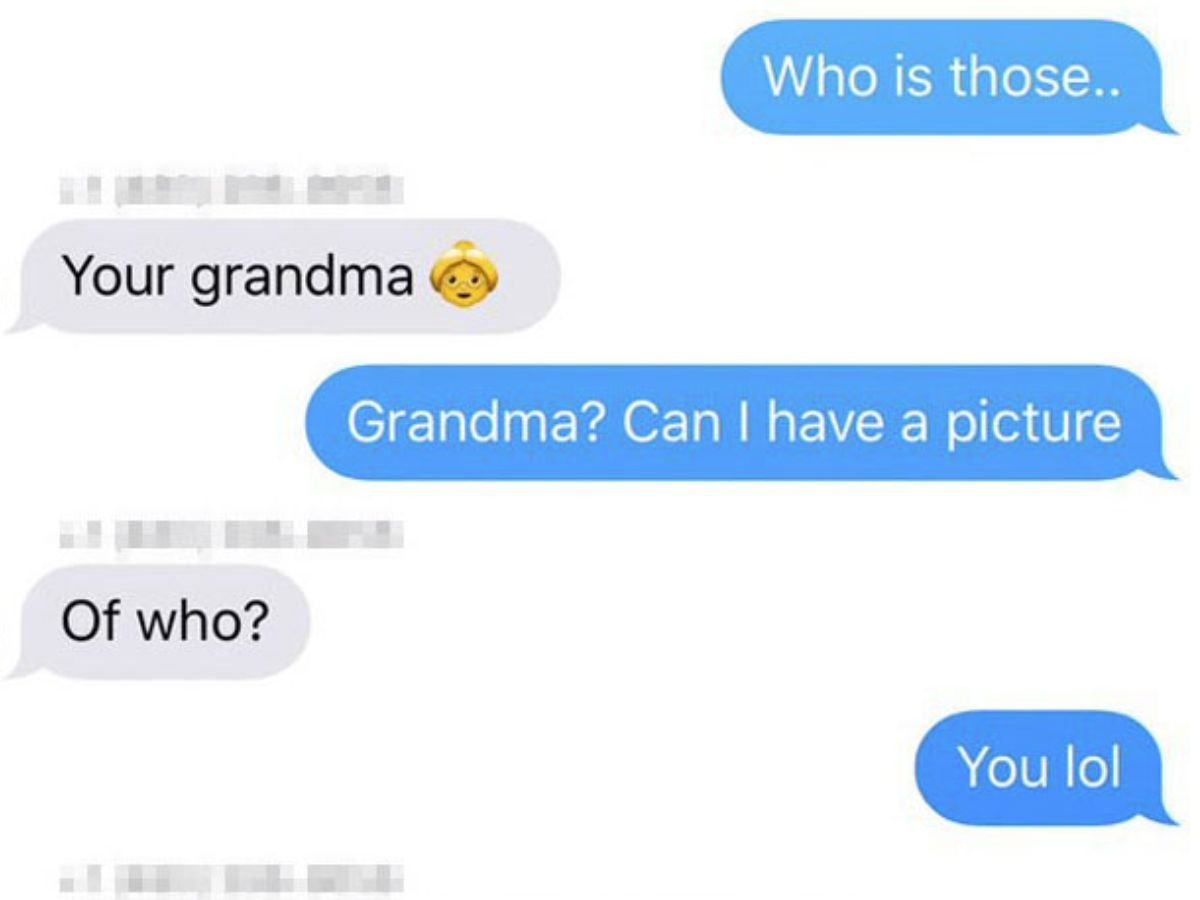 However, she accidentally invited someone else in place of him. We've all been guilty of accidentally inviting our crazy uncle or that cousin nobody likes but this takes accidents to a new level. 
The Infamous Holiday Text
Wanda texted Jamal Hinton instead of her grandson and it took a while to catch the mistake. What happened next was quite unexpected. Jamal was confused when he first received the initial text as well.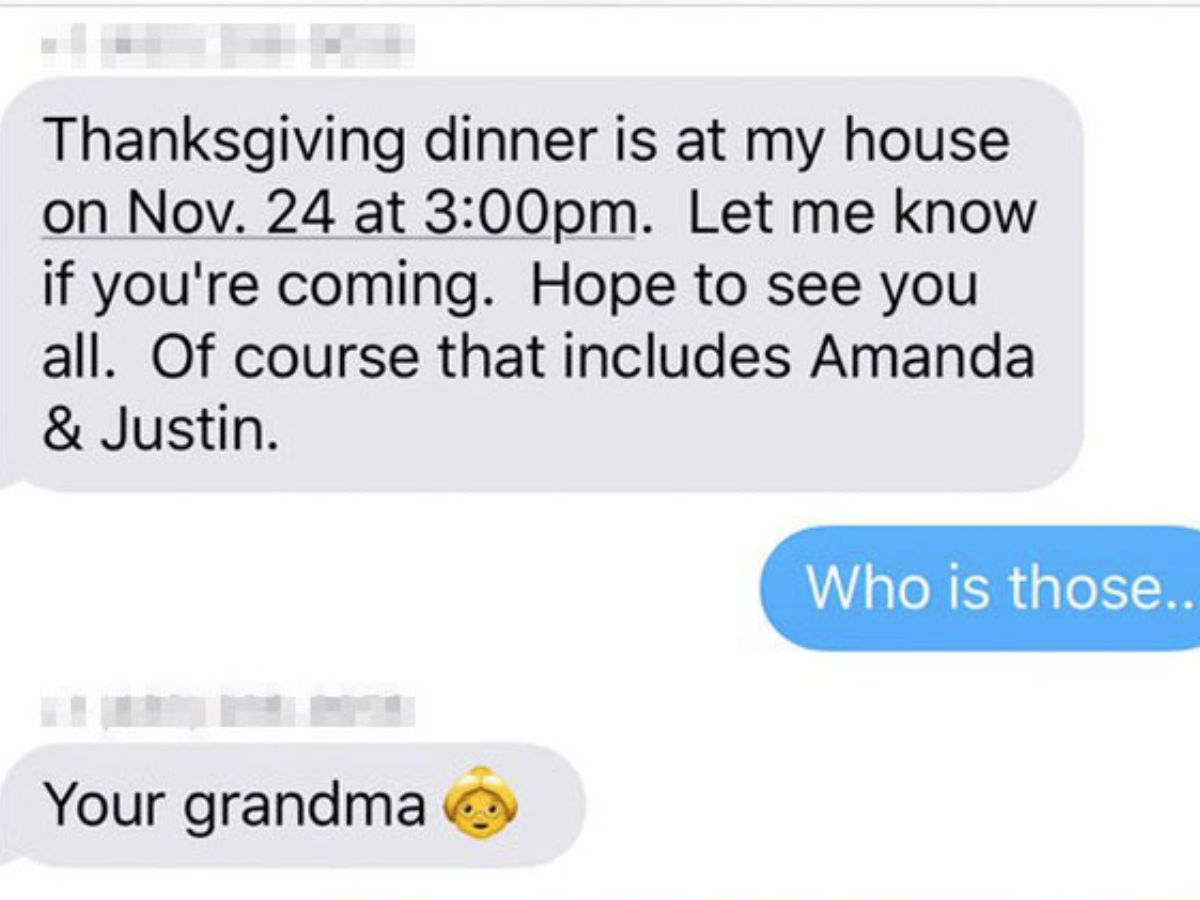 The text read: "Thanksgiving dinner at my house on Nov. 24 at 3:00 pm Let me know if you're coming. I hope to see you all. Of course that includes Amanda & Justin." If it was us we'd try to figure out who Amanda and Justin even are, wouldn't you?
Photo Evidence
After texting briefly, Jamal tried to convince Wanda that she indeed was not his grandma. Jamal and Wanda exchanged photos, clearly displaying that they were not related.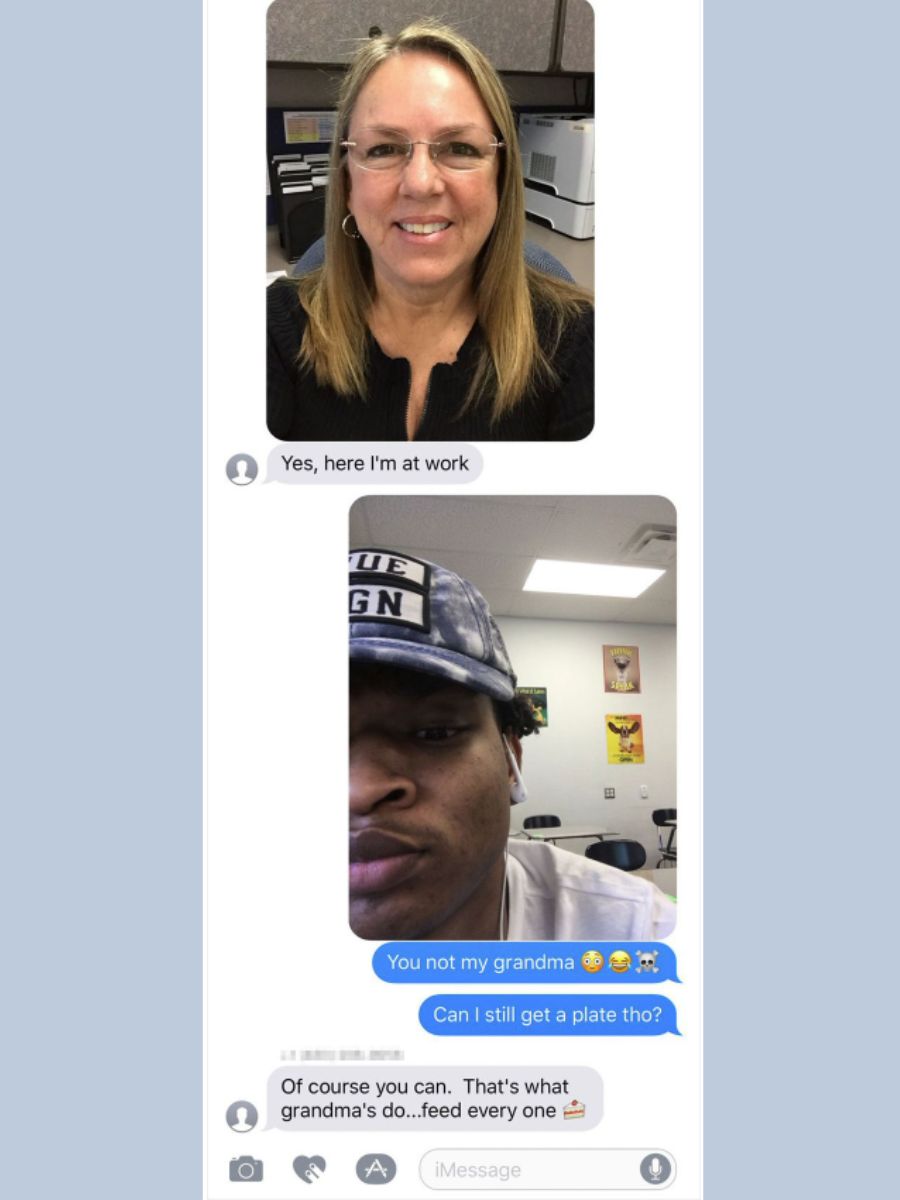 However, Jamal ended up asking if he was able to come over anyway, to have a plate at the table for the Thanksgiving holiday. Surprisingly Grandma Wanda agreed, and then a story was born.
Securing a Real Invite
Despite accidentally texting Jamal, Wanda was perfectly happy to host Jamal over for Thanksgiving. That's what the holidays are all about, especially Thanksgiving after all. We think it's safe to say that Wanda is an extremely trusting soul since she at this point had no idea what Jamal would really be like. We guess the same could be said about Jamal.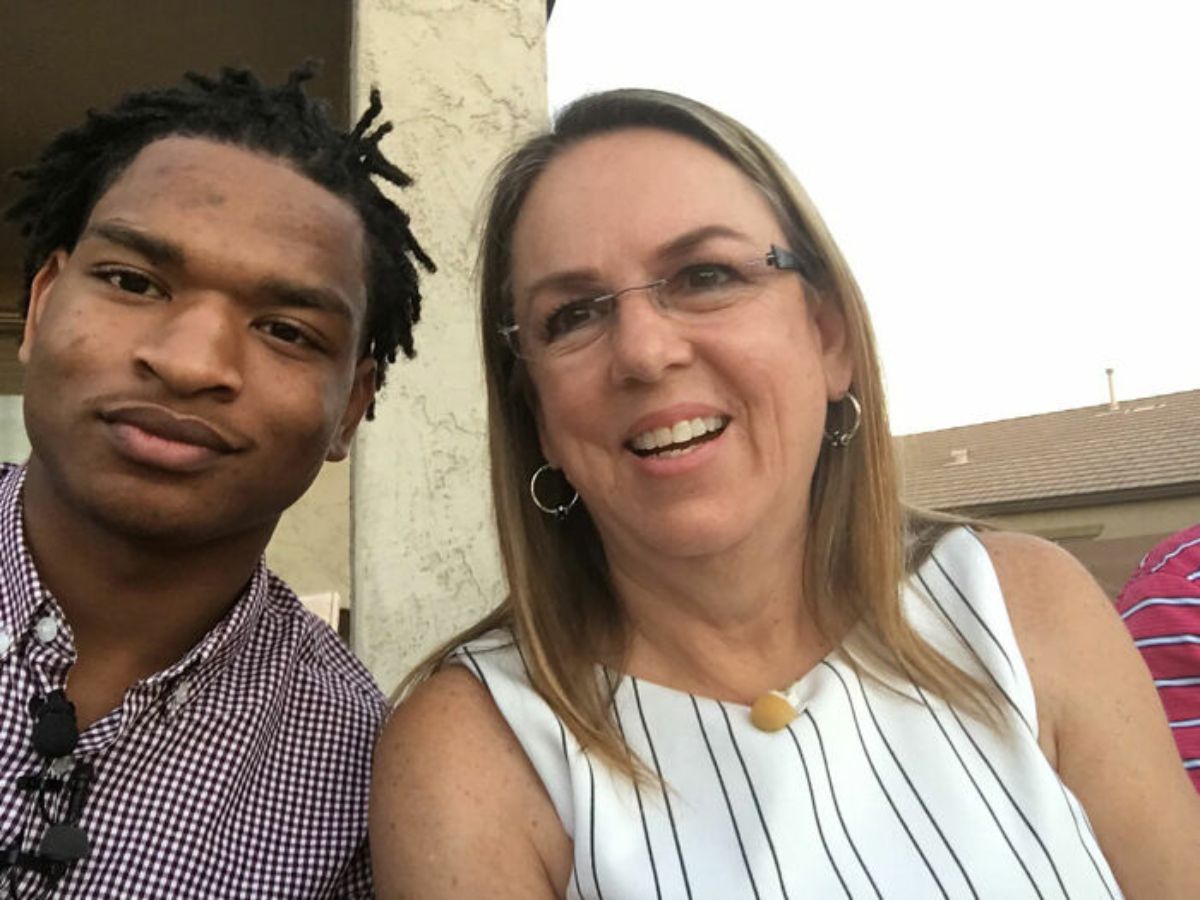 The real story begins with Hinton making the actual trip from Tempe, Arizona, to Mesa for Thanksgiving dinner.
Will or Won't Jamal and Wanda Hit it Off?
While at their first Thanksgiving together, it may have been a bit awkward at first but they seemed to get on rather well and connect. Wanda and Jamal took their very first holiday selfie. Little did they know it would end up being one of many photos.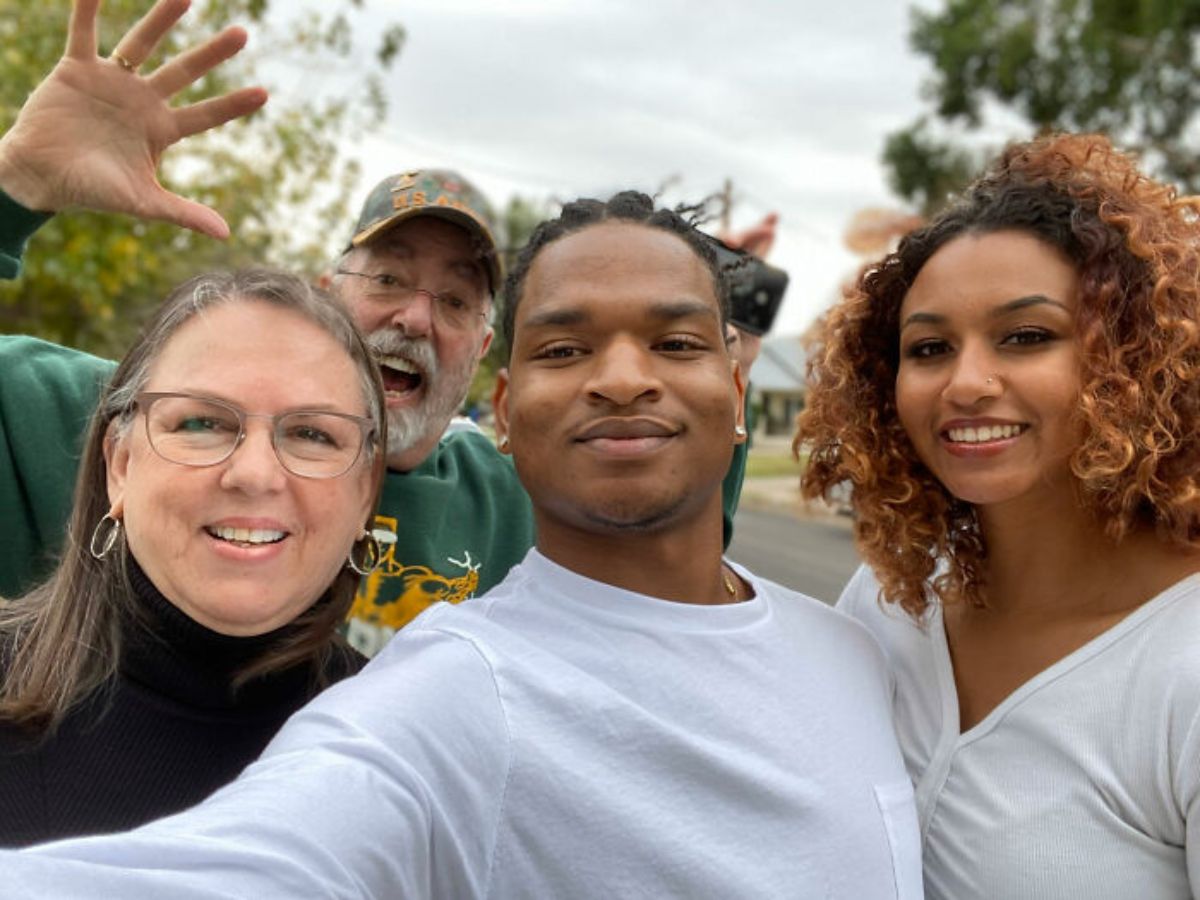 Spoiler: This photo tradition became an annual reoccurrence for the years to come. In the consequential years, Wanda's husband, Lonnie, and Jamal's girlfriend, Mikaela, would also join in on the photo op as well.
Thrown for A Loop
Unfortunately, the pandemic of COVID-19 threw a wrench in the tradition, with both Lonnie and Mikaela catching the virus. Dench also had COVID-19, but Lonnie unfortunately passed away after being hospitalized with pneumonia.
Upon hearing about the unfortunate passing of Lonnie, Hinton took to Twitter for awareness and support. Hinton and his girlfriend were there in person for Dench.
Saying Goodbye Until We Meet Again
After Lonnie passed away, Hinton kept his followers updated, stating: "Wanda told me all the love and support he was receiving put a huge smile on his face, so I thank every single one of you guys for that!"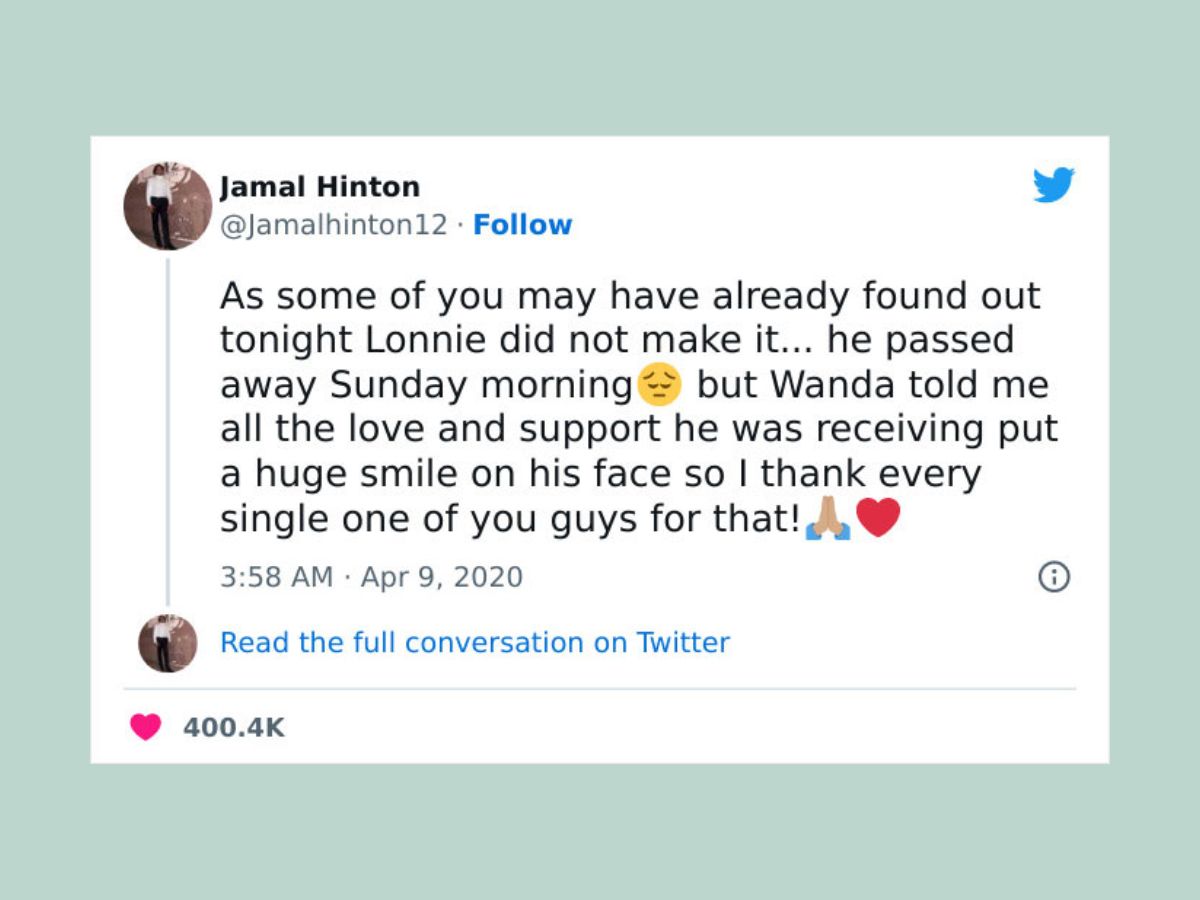 The trio would continue the tradition of including Lonnie in the Thanksgiving photos, always giving him a seat at the table.
Contact Never Fades
Lonnie was such an important part of the special bond that turned these different families into an adoptive family and they continued to remember all the fun times they all had together and Lonnie's vibrant sense of humor. He will always be in their hearts.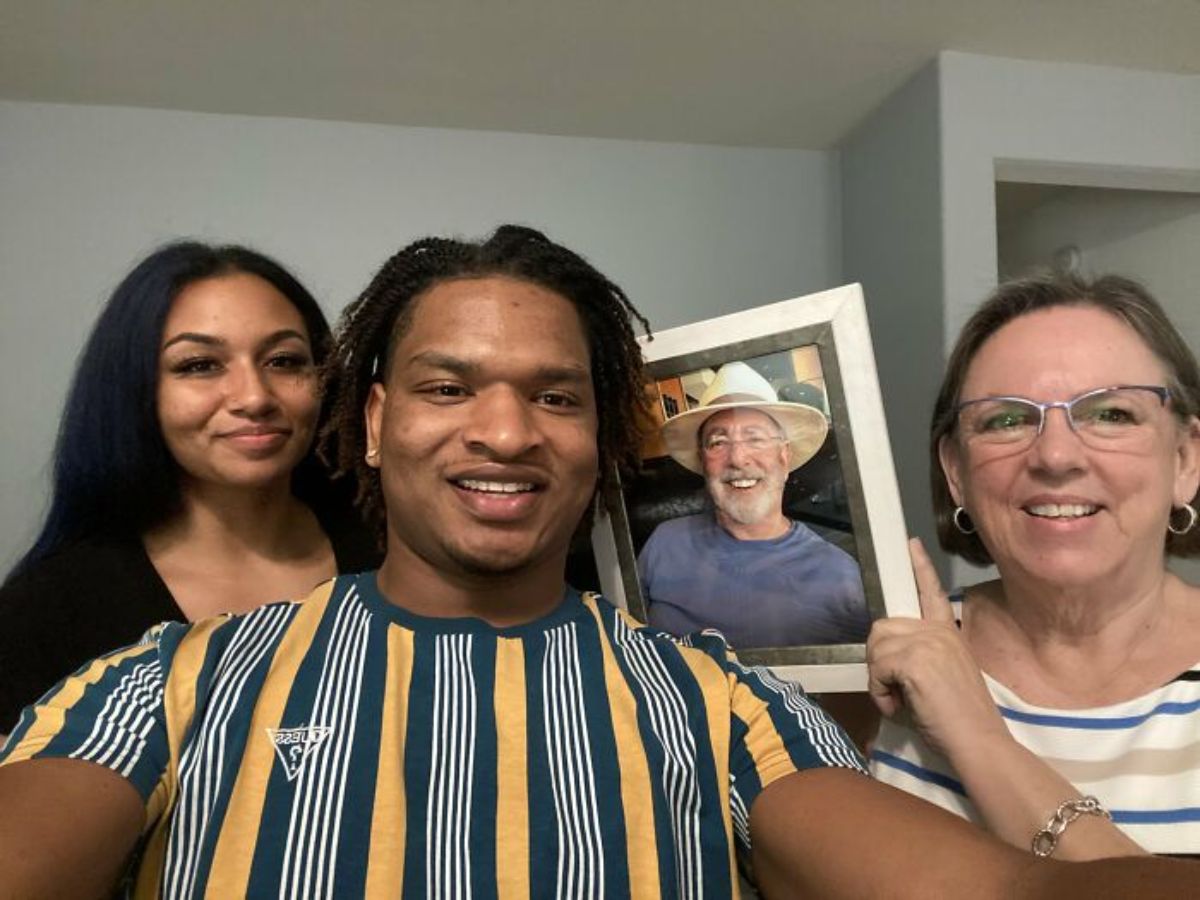 Jamal and Wanda continued to stay in contact and Jamal made a point to check on Wanda more often now that Lonnie wasn't around. Even though they couldn't physically meet up frequently they were always thinking of each other, especially during difficult times.
Out of Sight but Not Out of Mind
Jamal stated that Wanda is a part of whatever he is doing, no matter what it is. It is so nice to be able to have such a special bond with a chosen family. Hinton even wound up going to support Dench when she got her first tattoo about a month ago. Hinton went on to say that they are planning to get matching tattoos next. 
Wanda is happy that Jamal could be with her during this milestone. She got her first tattoo at 65. The tattoo depicts 3 shooting stars, one for her husband, and the other two for her mother and father. She considers them to be her guardian angels.
Age is But a Number, a Text is but a Doorway
Wanda firmly believes that fate stepped in when she accidentally texted Jamal back in 2016. She is on record stating the following while being interviewed on the Today show: "Jamal taught me that age made absolutely no difference.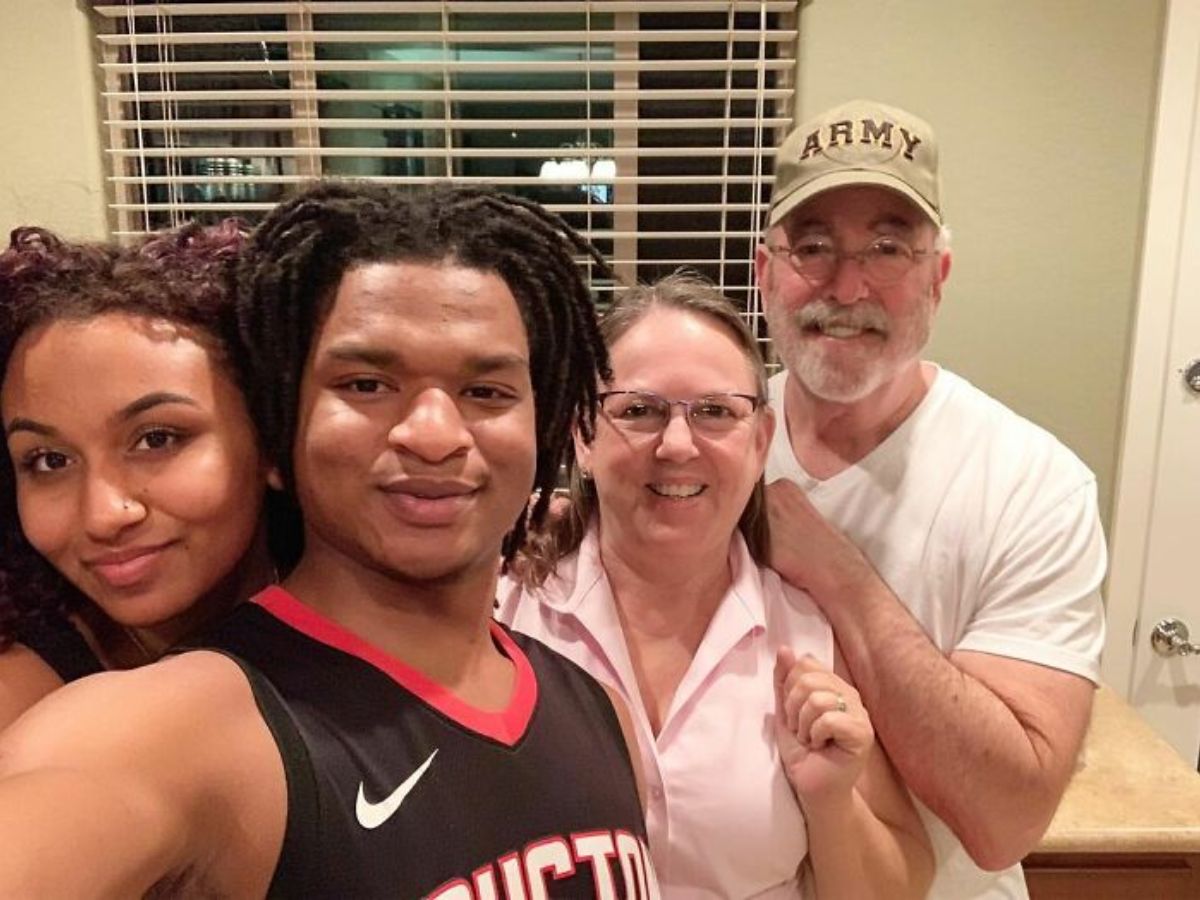 Wanda says, " I love all of my grandkids and kids, but we all are different generations, and we all reminisce about different things," she once said. "But when Jamal came along, my husband and I and him and his girlfriend, we would go out to dinner throughout the year together, and we would just lose track of time."
An Unbreakable Bond
One time as told by Wanda, "we were at a restaurant for three or four hours, and I couldn't believe we were there that long. We kept talking! It was just such a wonderful conversation."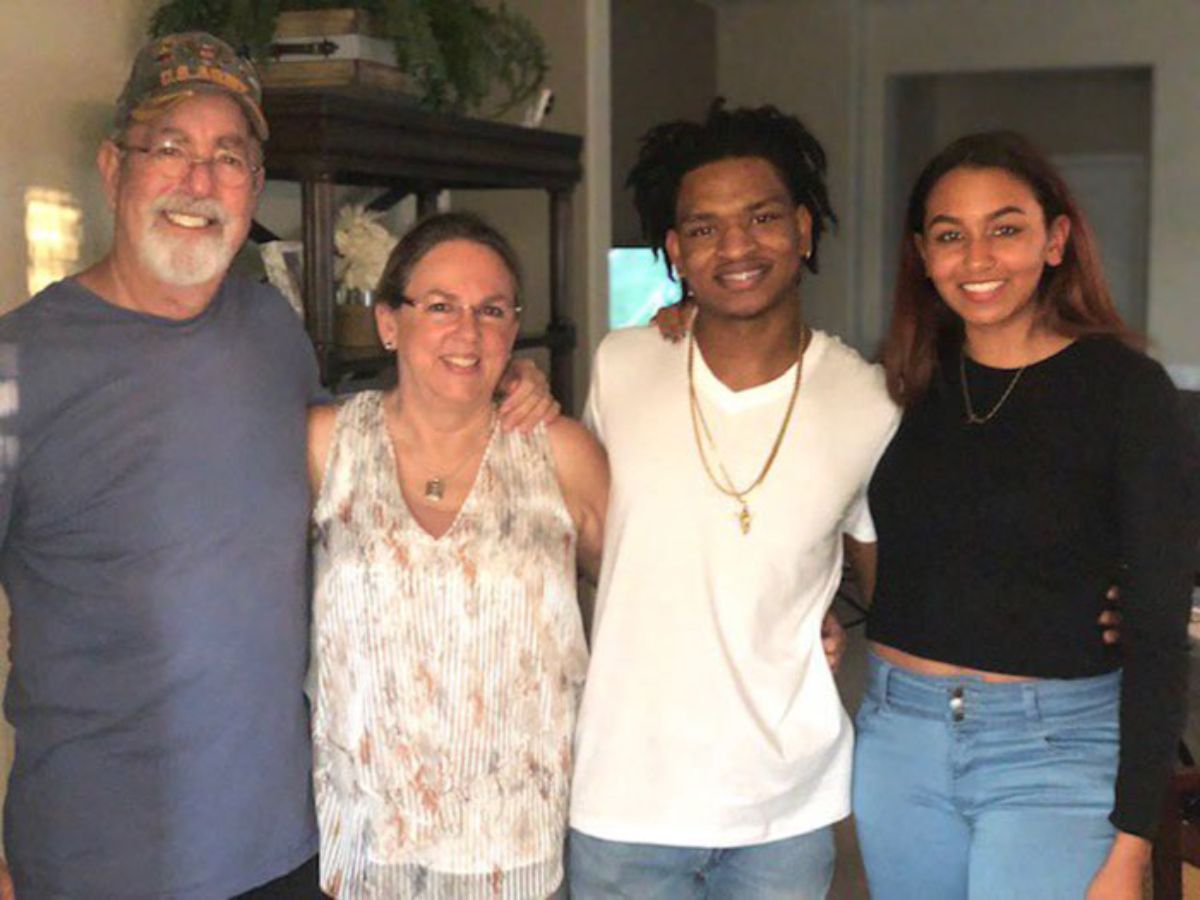 She goes on to admit that there does not have to be a generation gap to have friendships. She states that she looks at young people in a completely different light compared to what she used to, even making it a point to talk to and get to know them. 

Ups and Downs
Like all people who are close, relationships are not without ups and downs and miscommunications.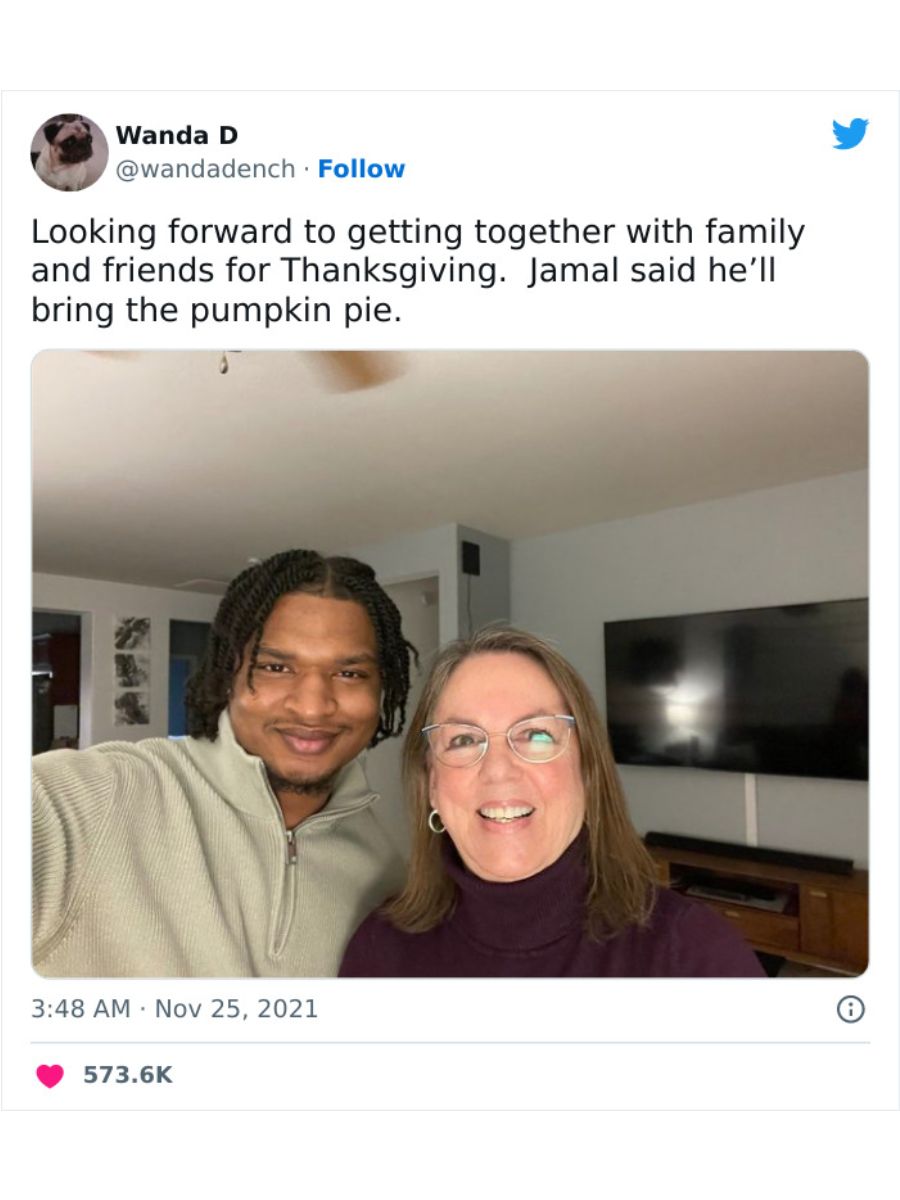 However, the two are not without their issues! Dench has urged Hinton to simply call her when he wishes to reach out, but Hinton wants Dench to simply text him. 
From Strangers to Family to Business Partners
 Jamal recently announced that the Internet's favorite Thanksgiving story is planning on celebrating the holidays together for a seventh straight year!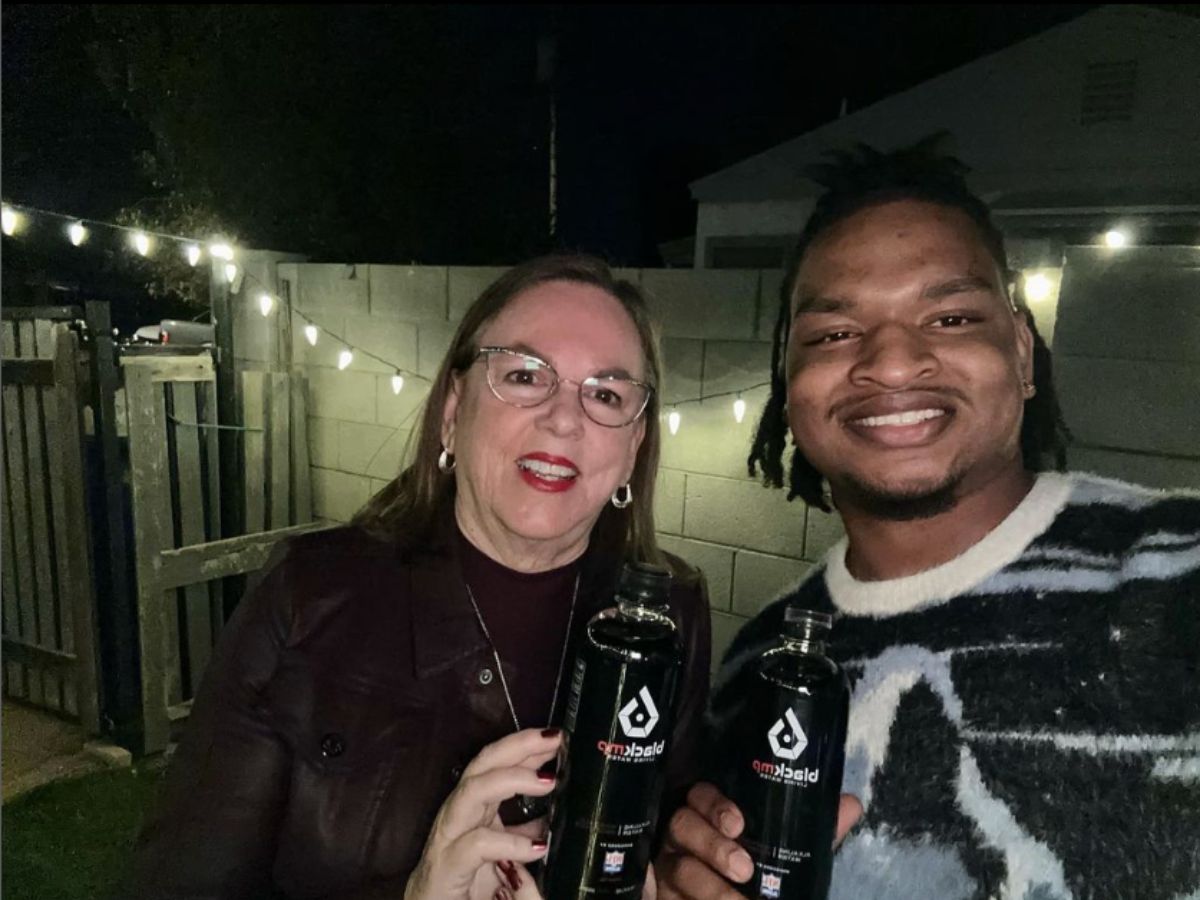 A lot has changed in the sixth year, with Wanda and Jamal becoming business partners. Jamal and Wanda have partnered with one another to start BlackMP, which is an alkaline black water brand. 
BlackMP Water
The drink is infused with soil-based probiotics, humid, fulvic, trace minerals, a pH of 10, and electrolytes. Jamal even put Wanda on a billboard when he started the BlackMP business.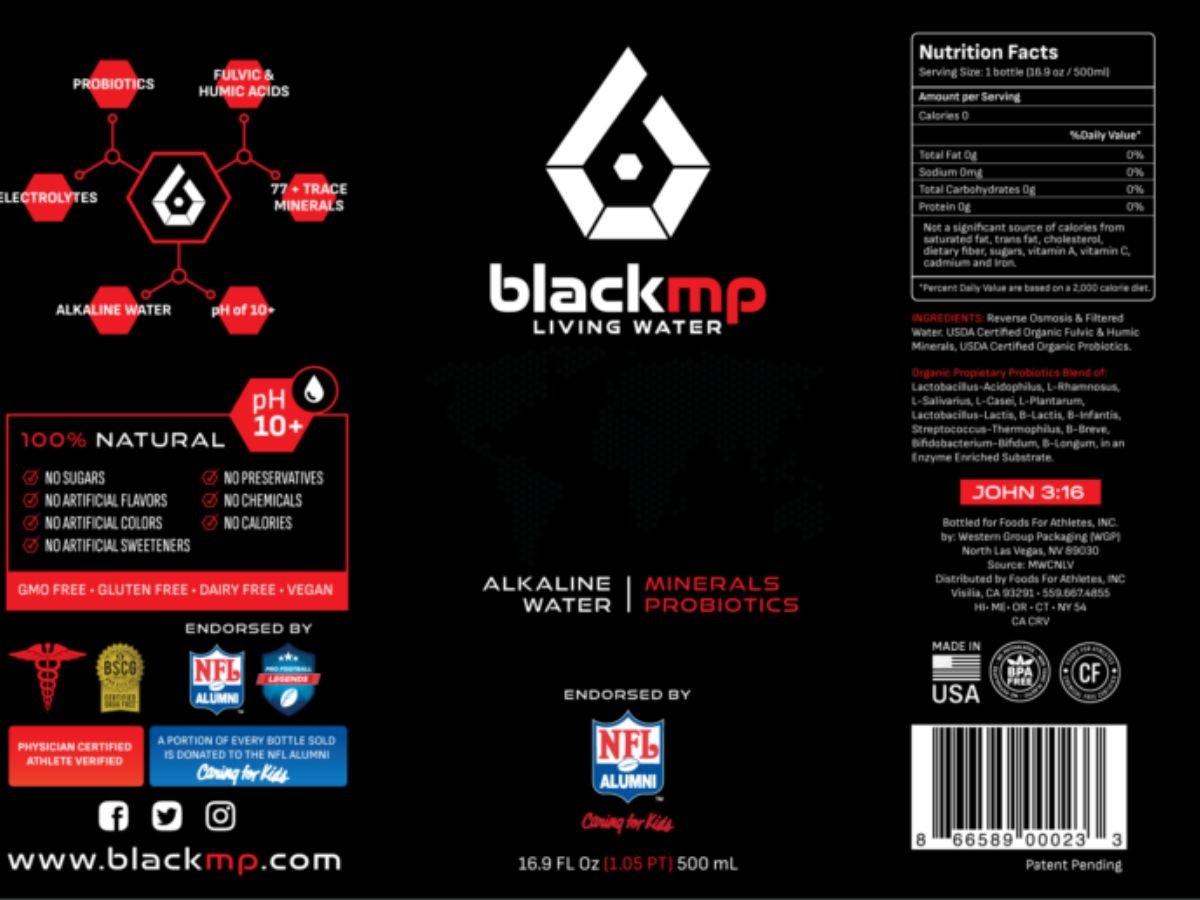 In addition to BlackMP, Jamal even announced plans to partner up with Netflix, which will share their story. Writer Abdul Williams has signed on to the project and the working title is said to be 'The Thanksgiving Text.'
Netflix On Board
Netflix is quoted as announcing:  "We are excited to share our story with the world. We hope it inspires more people to reach out and make connections that they wouldn't ordinarily make. We are so blessed to find a genuine friendship brought together by God from a mistaken text message."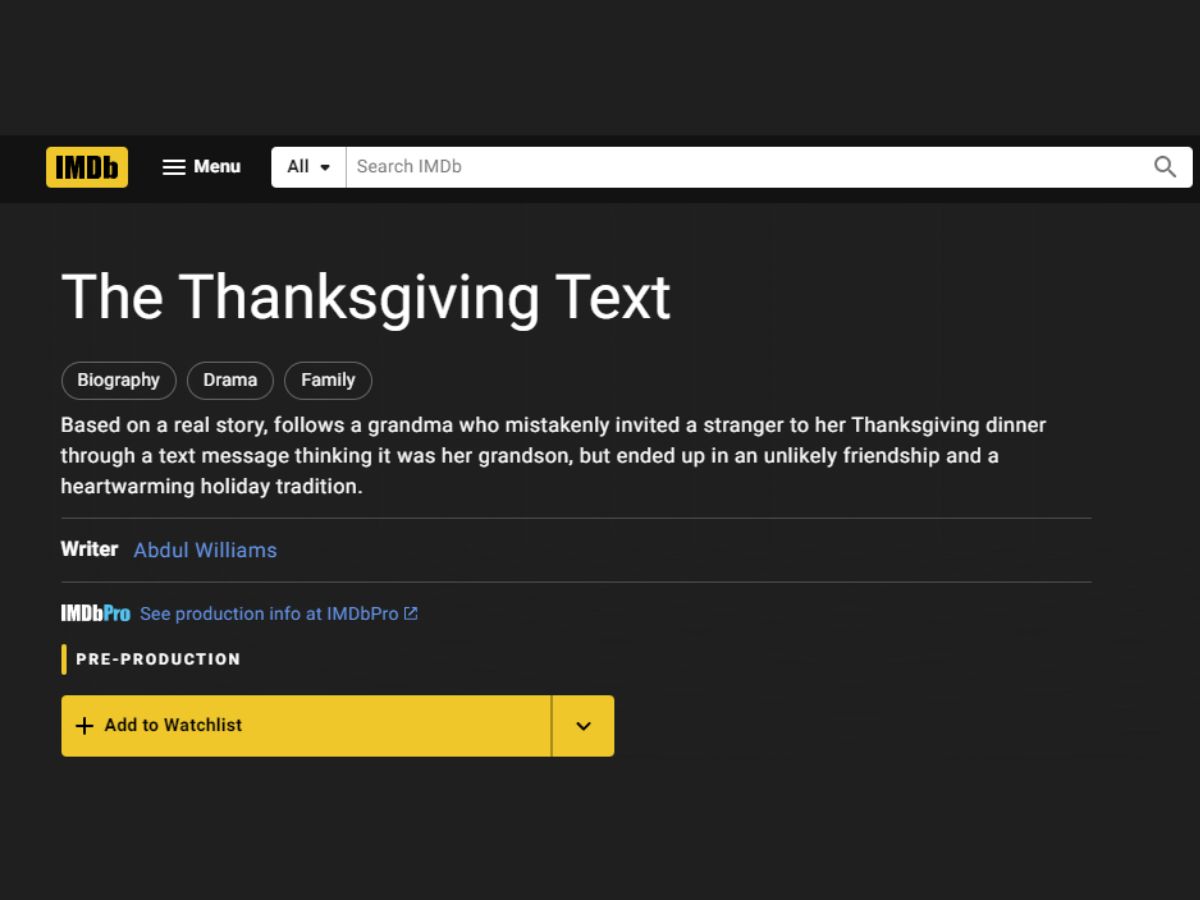 However, in an interview with Dahlgren, Dench admitted that they are unable to speak about the specifics of the show. To be continued… 

Climbing Up the Tech Ladder
In addition to BlackMP, Hinton revealed in a report by AfroTech that he was the new CEO of Wrap-A-Lot.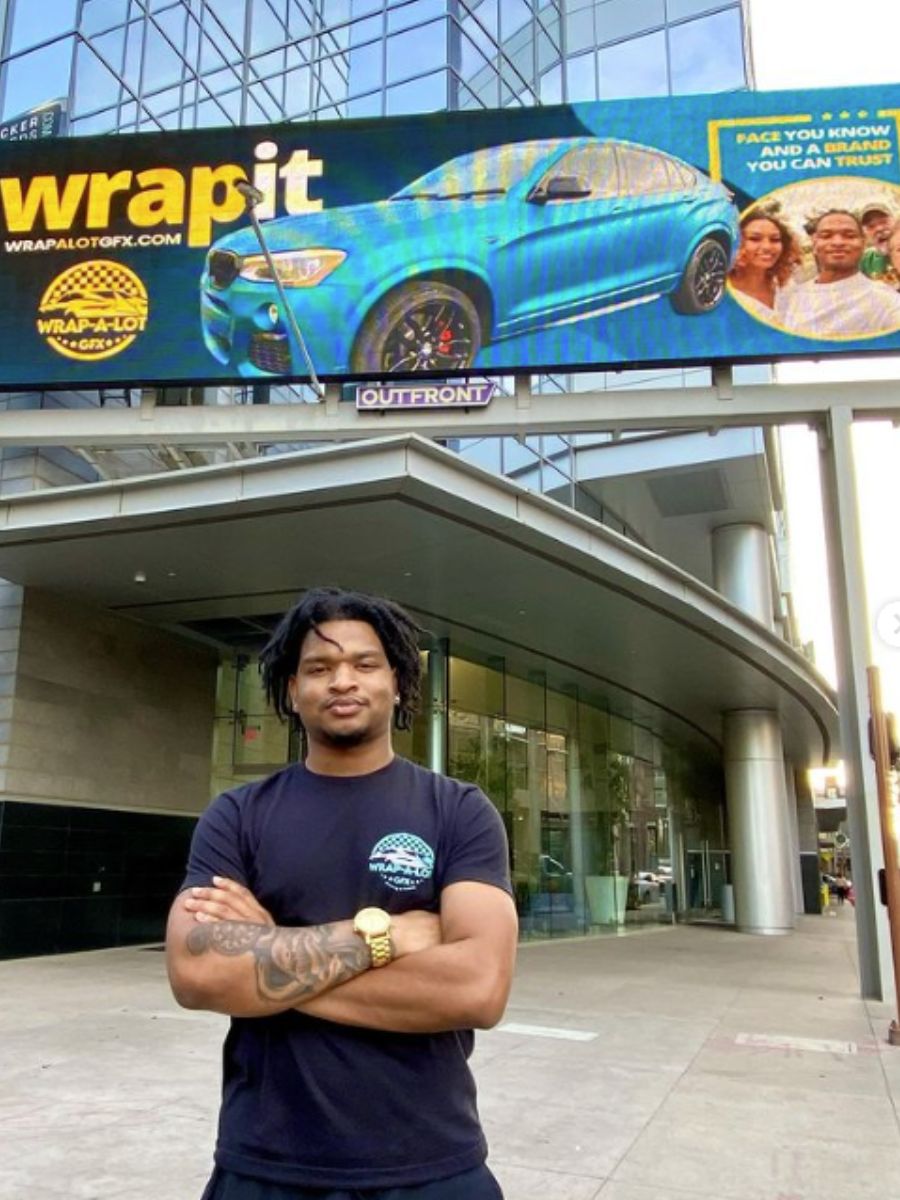 Wrap-A-Lot is a black-owned vinyl wrap, paint, and print located in Tempe, Arizona. Hinton even created a billboard paying homage to the Dench family, including Lonnie, Wanda, Hinton, and his girlfriend for advertisement. 
Fans Outreach
Unsurprisingly, the Internet sensation has caught the attention of many people throughout America. Hinton has a relatively significant amount of followers on social media, with an impressive 142,000 followers.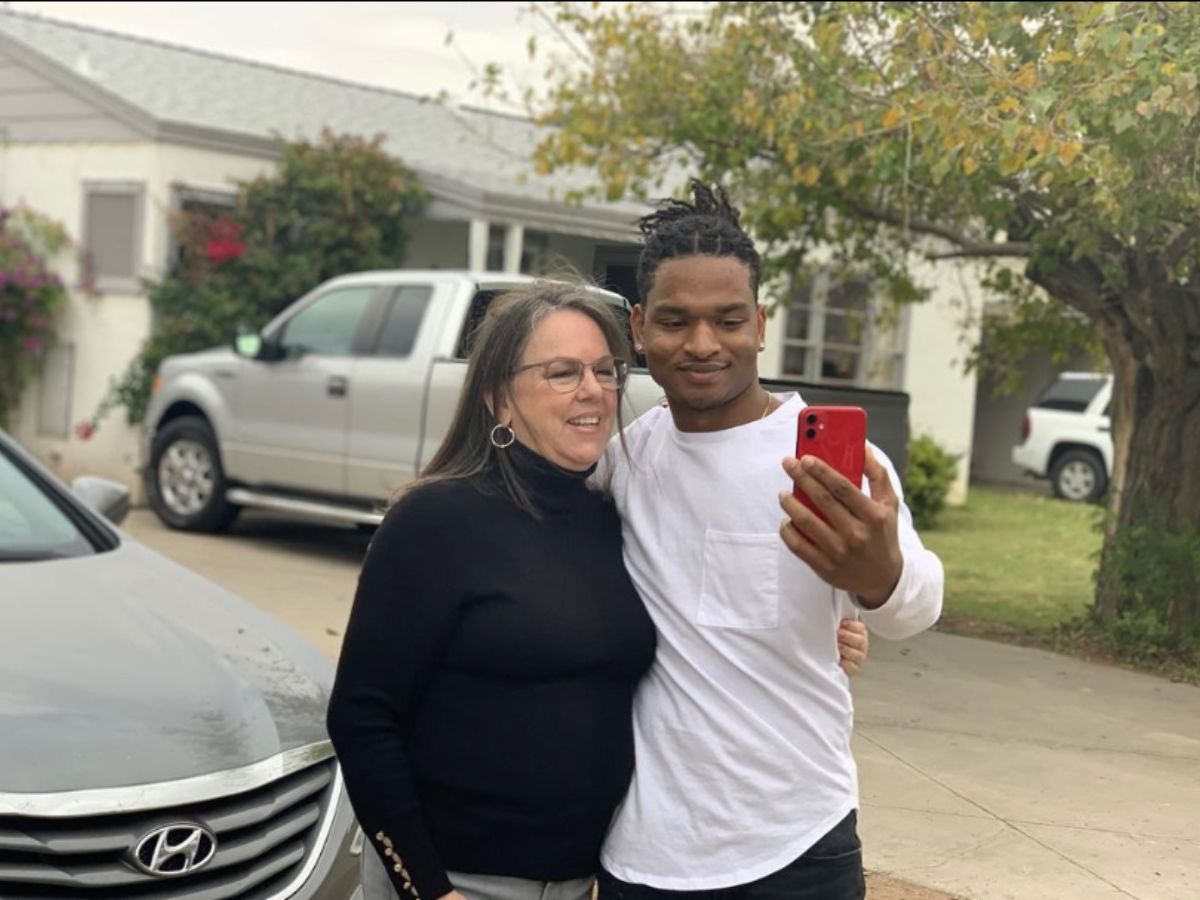 In a recent Instagram post stating there would be a year seven Thanksgiving reunion. Many of the comments about the post were excited, with one even stating it was "The Thanksgiving tradition I never knew I needed." 
More Random Texts
Hinton posted on X, formerly known as Twitter, stating he still receives random texts from strangers seven years later asking about their relationship.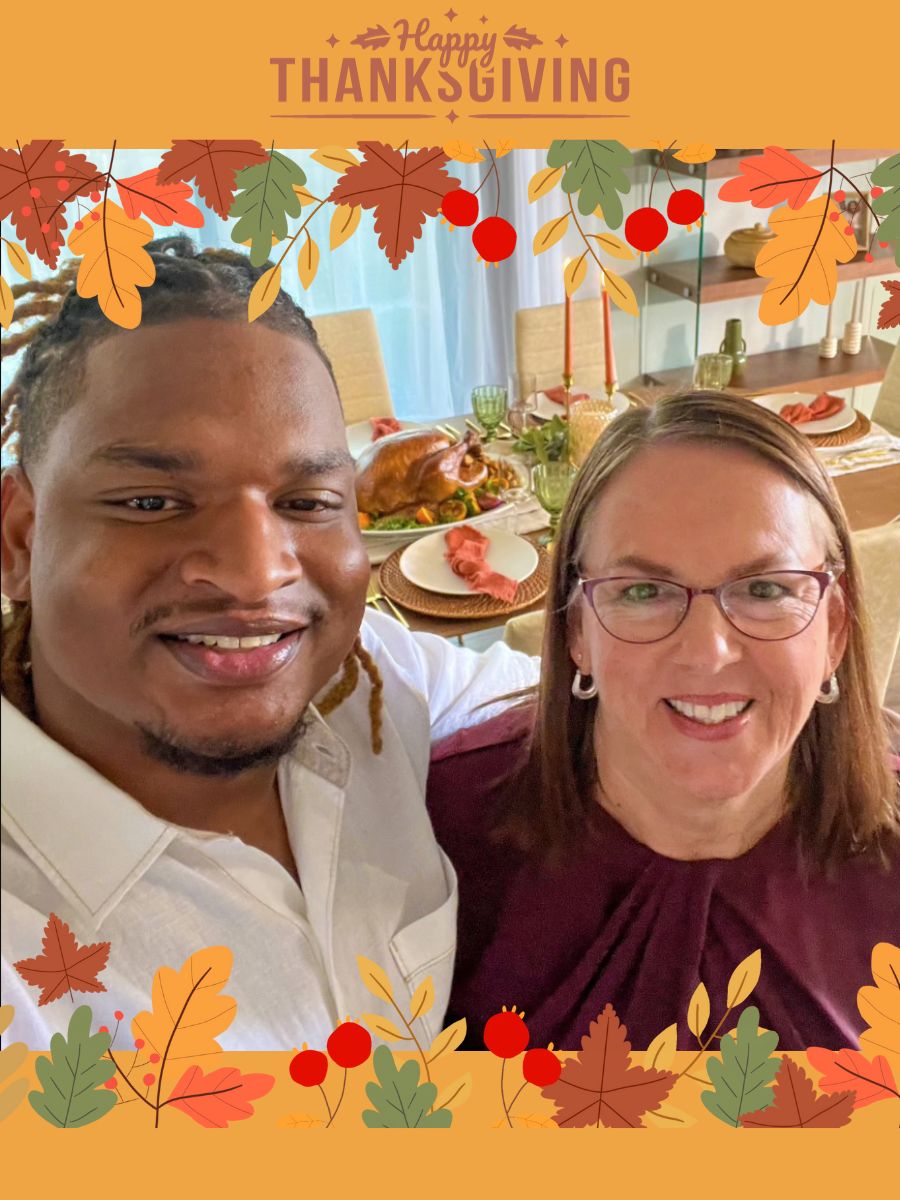 Many users even admitted that they wait each year for an update on Jamal and Wanda's story. Some users even suggested that Hallmark should film a movie about Hinton and Dench. 
Airbnb Vacation
So many people have become interested in their story that Dench and Hinton invited Airbnb guests to join their Thanksgiving celebration. Dench and Hinton want to share their tradition with others and create a larger group to celebrate the holidays with.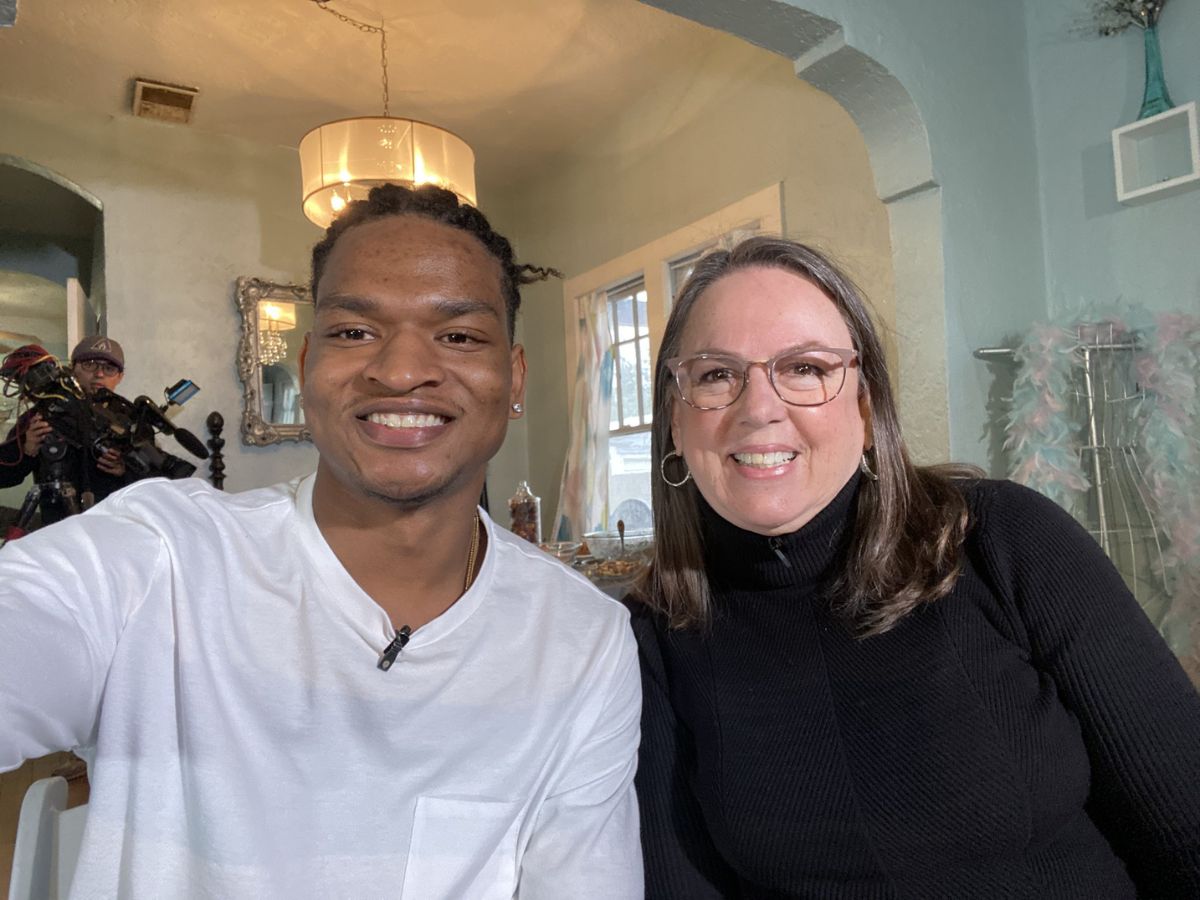 Dench plans to open her house in Prescott, Arizona, on Airbnb for a one-night stay this month. 
A Thanksgiving You Don't Want to Miss
The dinner will feature Thanksgiving classics, including turkey, mashed potatoes, pumpkin pie, and much more.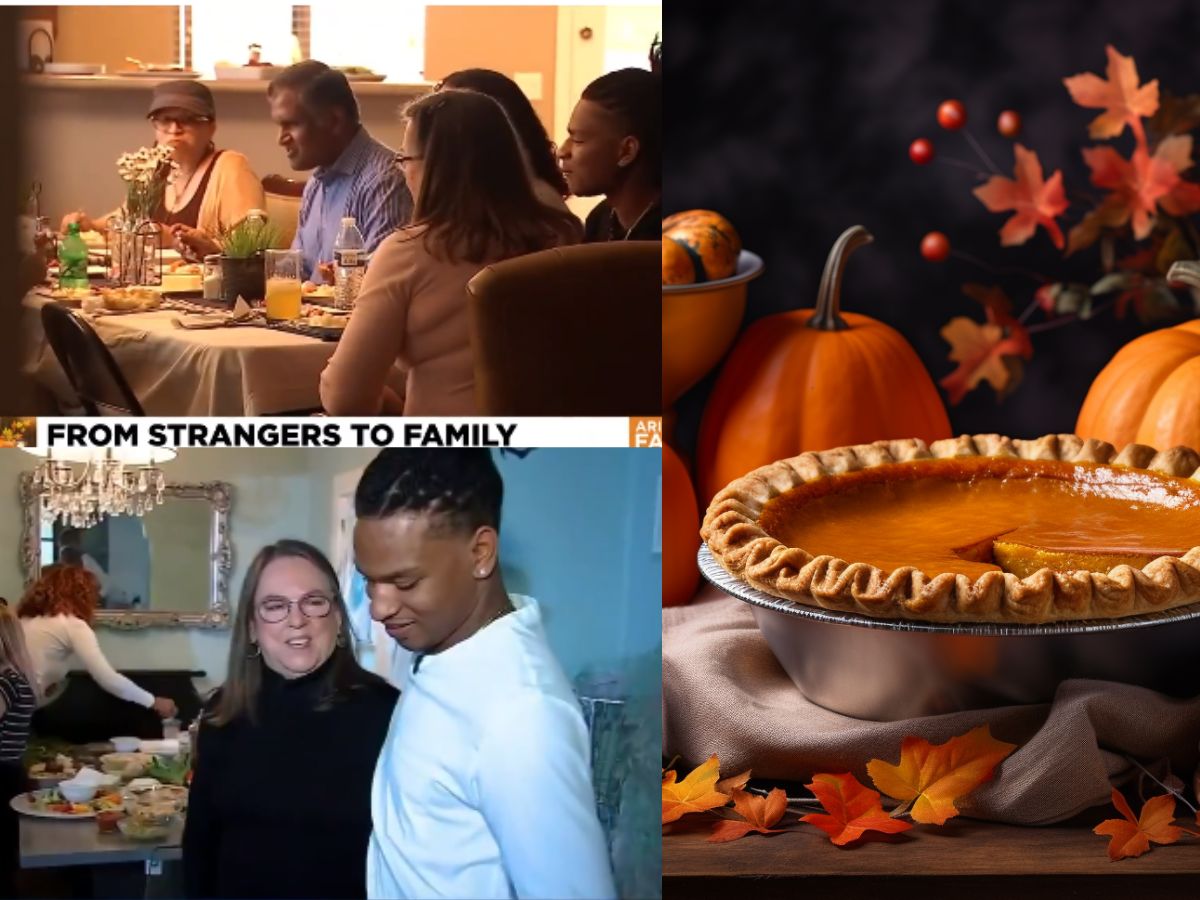 Guests will have the opportunity to drink hot cocoa cider, watch movies, and even take part in the infamous annual selfie. 
The Thanksgiving Evolution of Jamal and Wanda
 Hinton and Dench have kept the tradition alive for over seven years; each year, the plans have evolved in some way.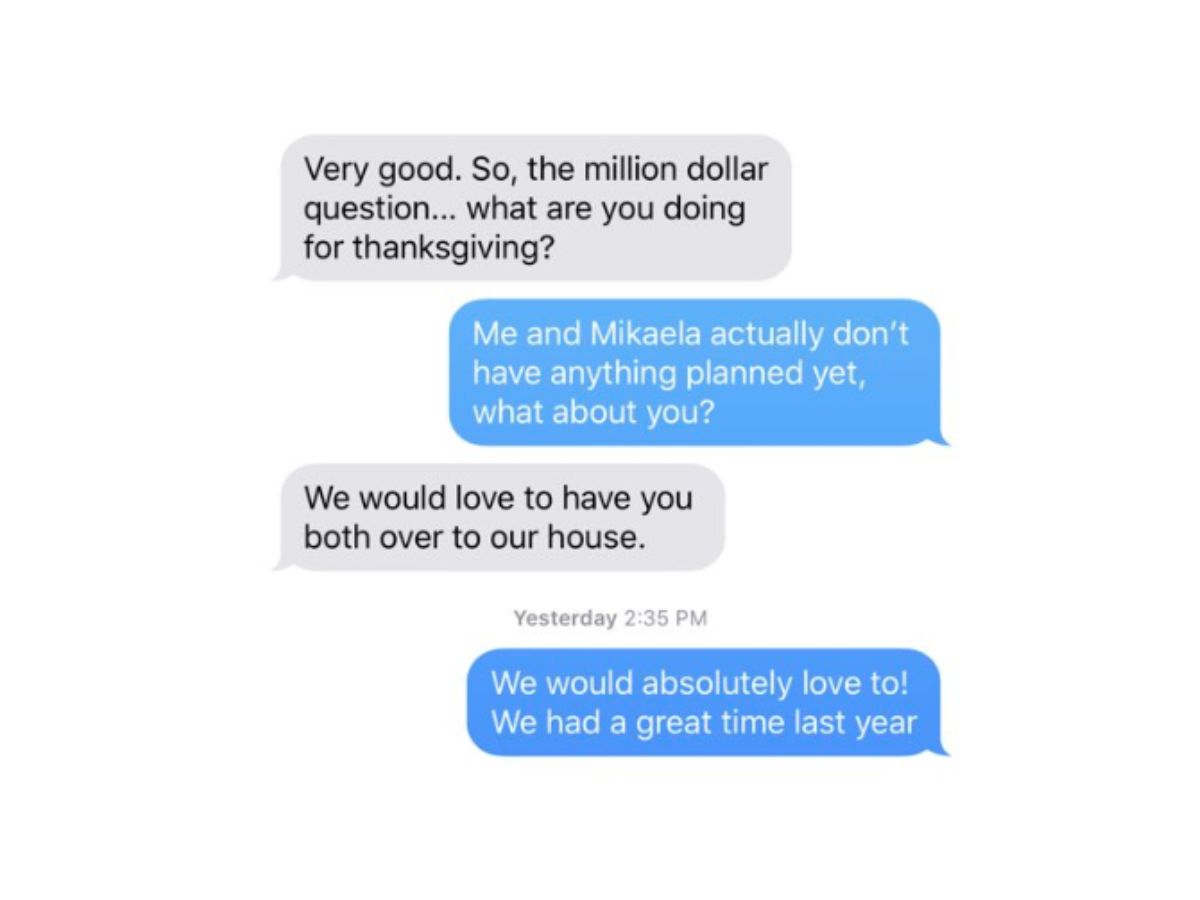 Here is a recap of some of the major changes that have occurred since the initial text message and to think it all started from an innocent mistaken identity. 

Innocent Beginnings
The tradition began in 2016 with the initially accidental invitation over a text message sent by Dench to Hinton.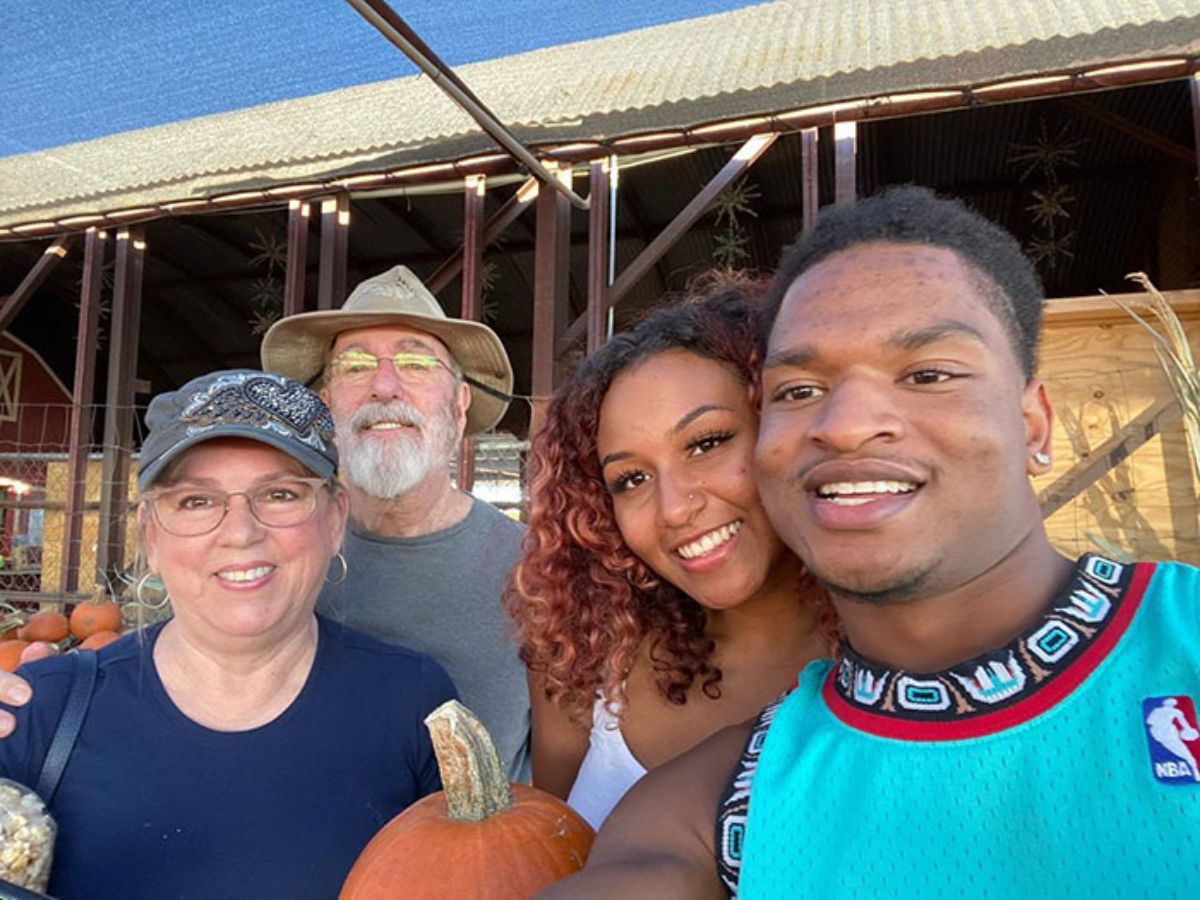 After putting a screenshot of the conversation online, the story went viral. For the initial Thanksgiving, Hinton drove to Mesa from Tempe, Arizona, to celebrate with Dench and her family. 
The Birth of a Tradition
Hinton and Dench have celebrated Thanksgiving with one another every year since the beginning of their friendship, documenting it every step of the way.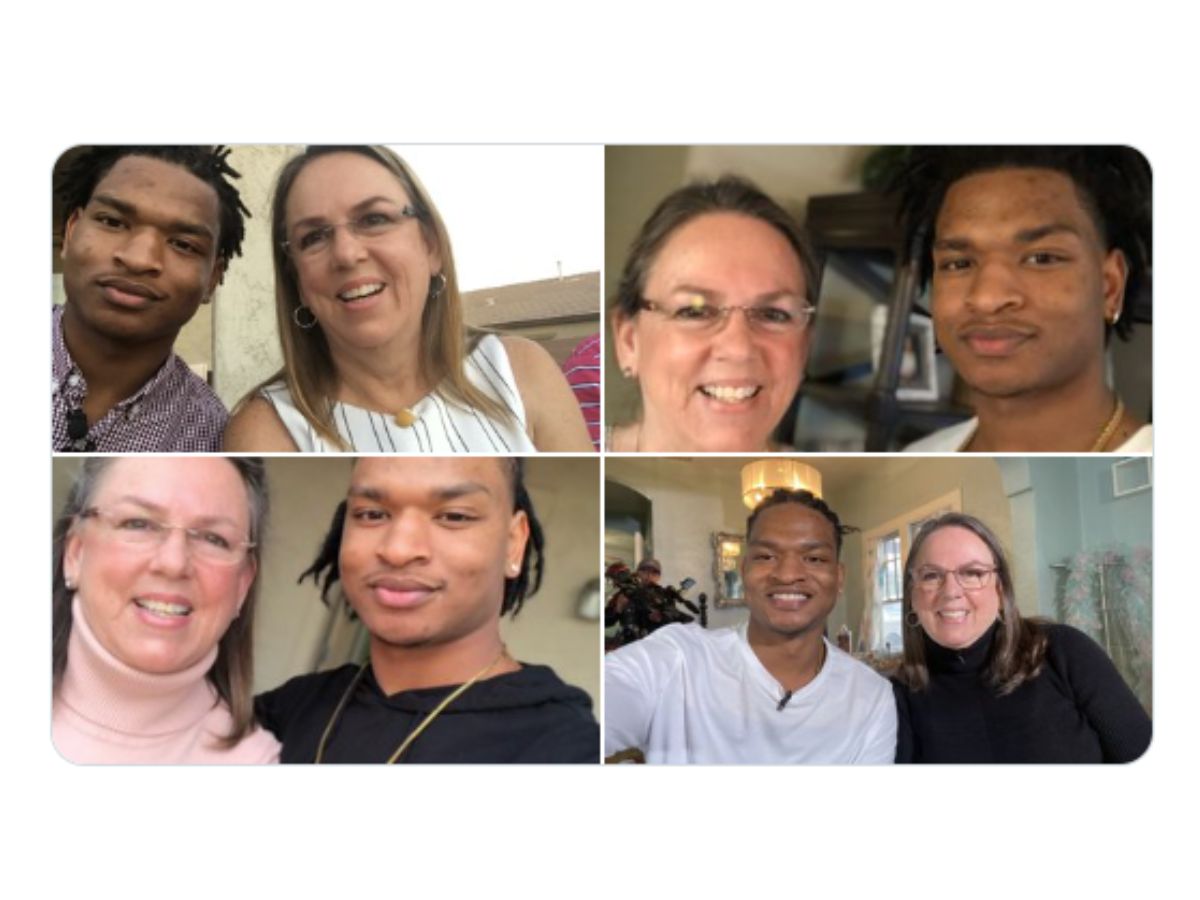 The seats at the table only grow year by year, like when Jamal's girlfriend was welcomed for her first Thanksgiving. 
Unforeseen Pandemic Challenges
In 2020, both Dench and her husband, Lonnie, contracted COVID-19, and Lonnie died from complications.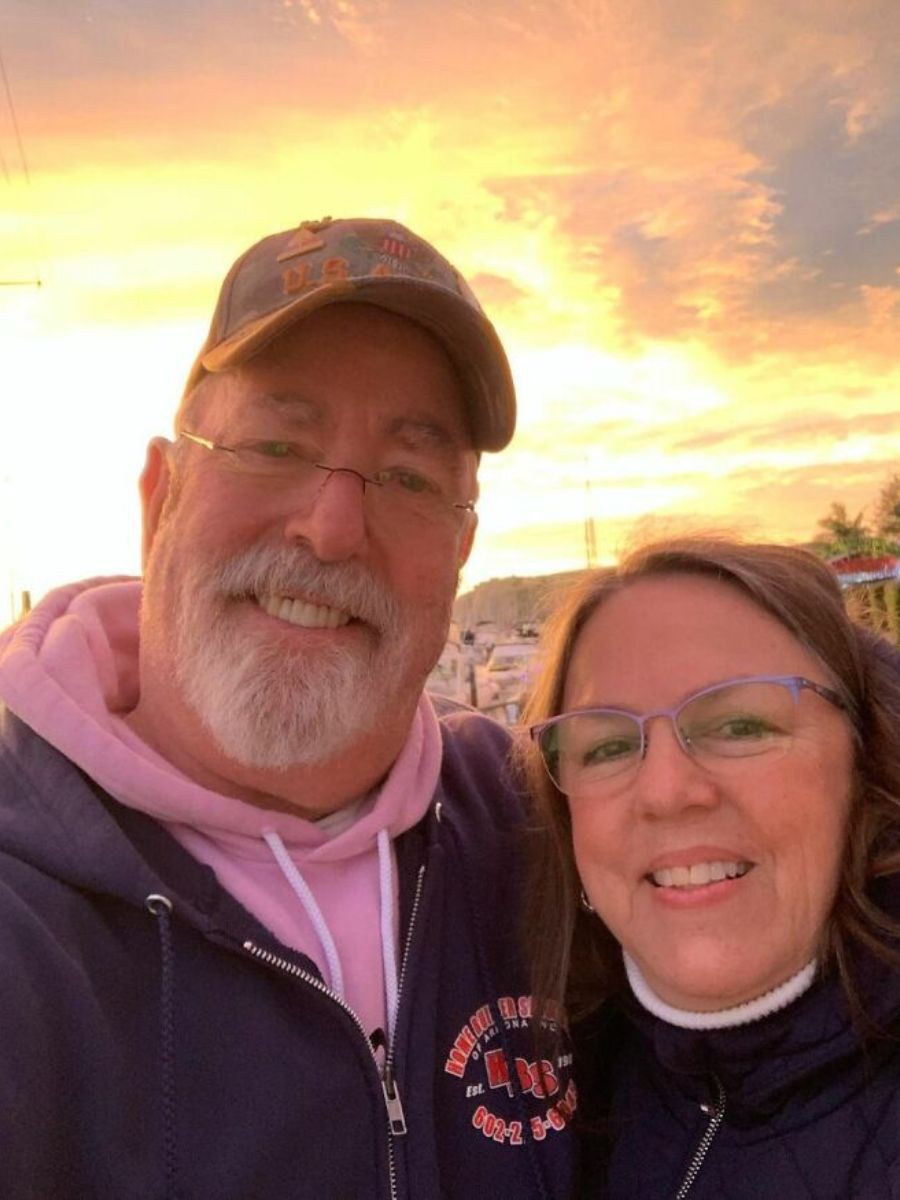 Hinton and his girlfriend Mikaela left presents and meals at Dench's doorstep, and they would go on to share a pared-down Thanksgiving with a candle and framed photo of Lonnie at the head of the table
A Family Affair
Hinton's girlfriend Mikaela is heavily involved and cares about Wanda as much as Jamal. Even if she celebrates in her aunt's home she always makes a point to make sure everyone is included.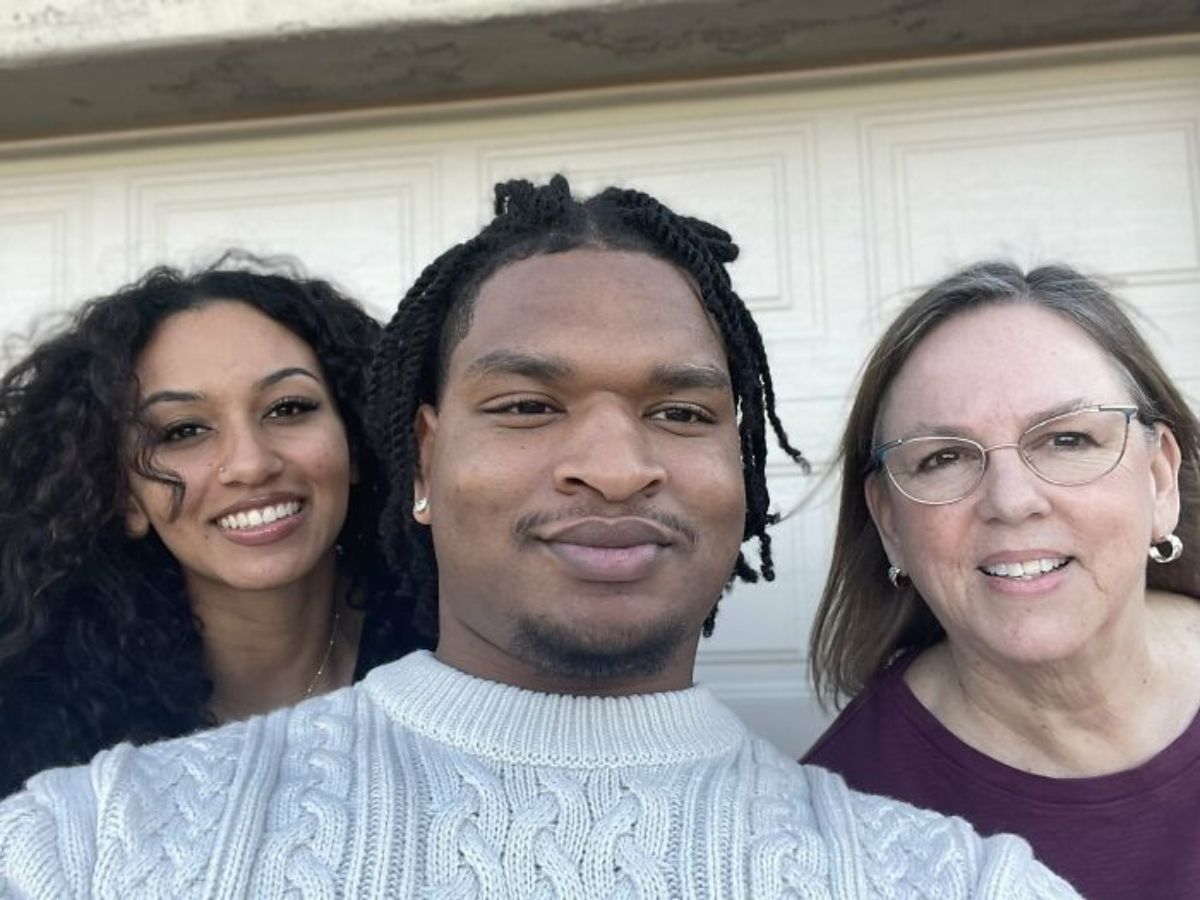 Despite going to her family's holiday sometimes, she always makes a point to come by and participate in the festivities in some way, keeping the Dench and Hinton tradition.
Have A Lovely Stay
This upcoming year, Dench will be putting her home in Prescott, Arizona, on Airbnb for a one-night stay.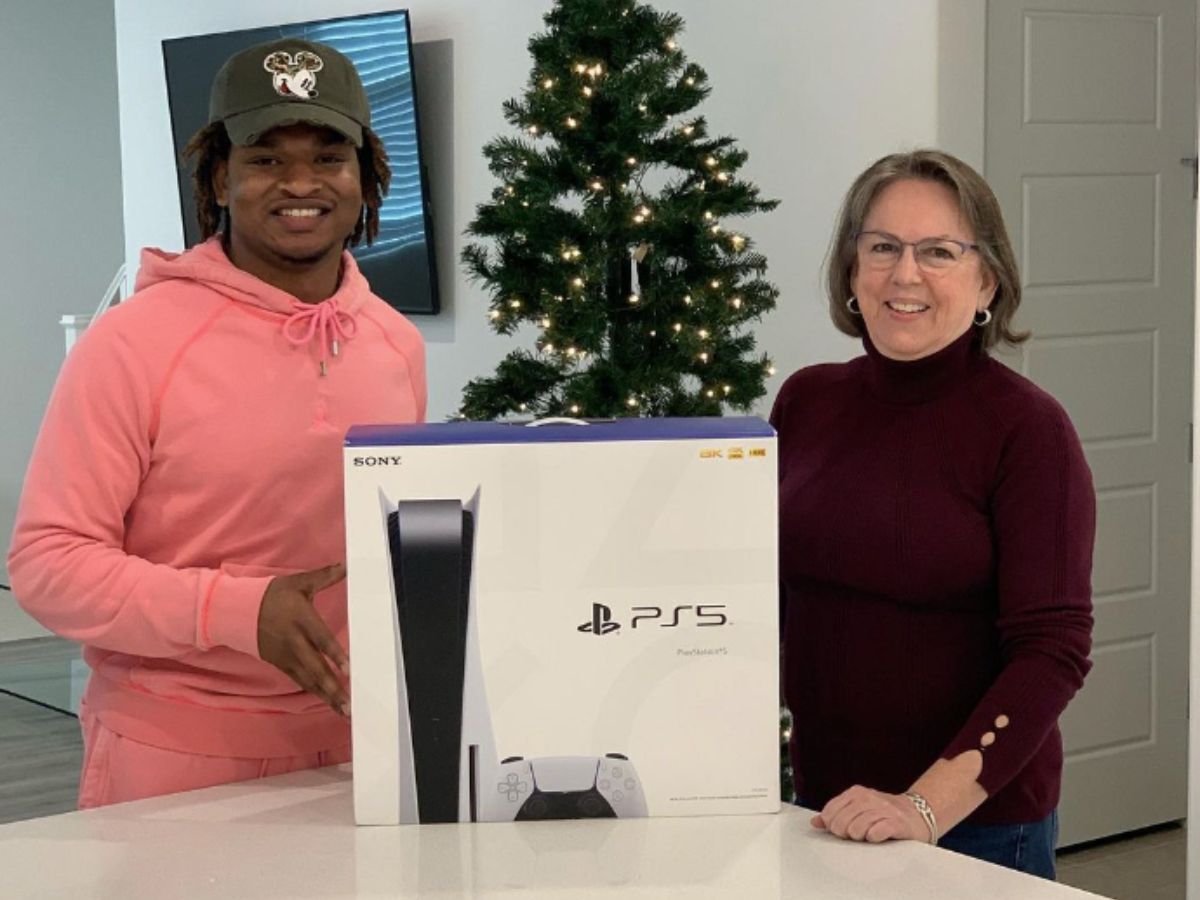 The special guest will be able to enjoy Thanksgiving dinner with one of the most heartwarming stories on the Internet.
A Bright Future
Fans may be happy to hear that plans for the upcoming Thanksgiving season are already established.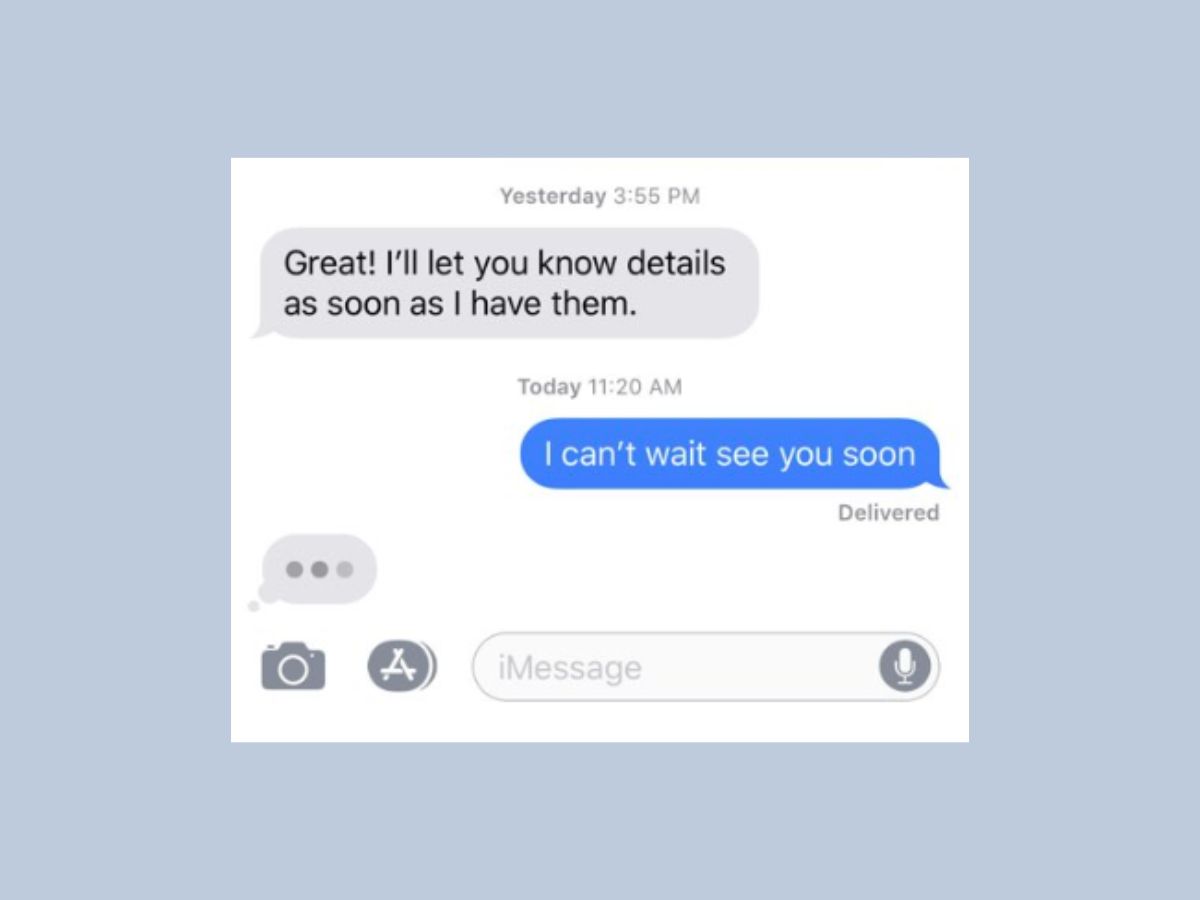 This Thanksgiving plan comes with a bit of a wrinkle as Dench is retiring and will be moving a few hours away. Despite this fact, Hinton says they already have plans for next year.
Open for Business
As for the Airbnb stay, this is scheduled to take place on November 20 and is valid for two people. The house is located in Prescott Valley, Arizona, just about an hour and a half north of Phoenix and Scottsdale.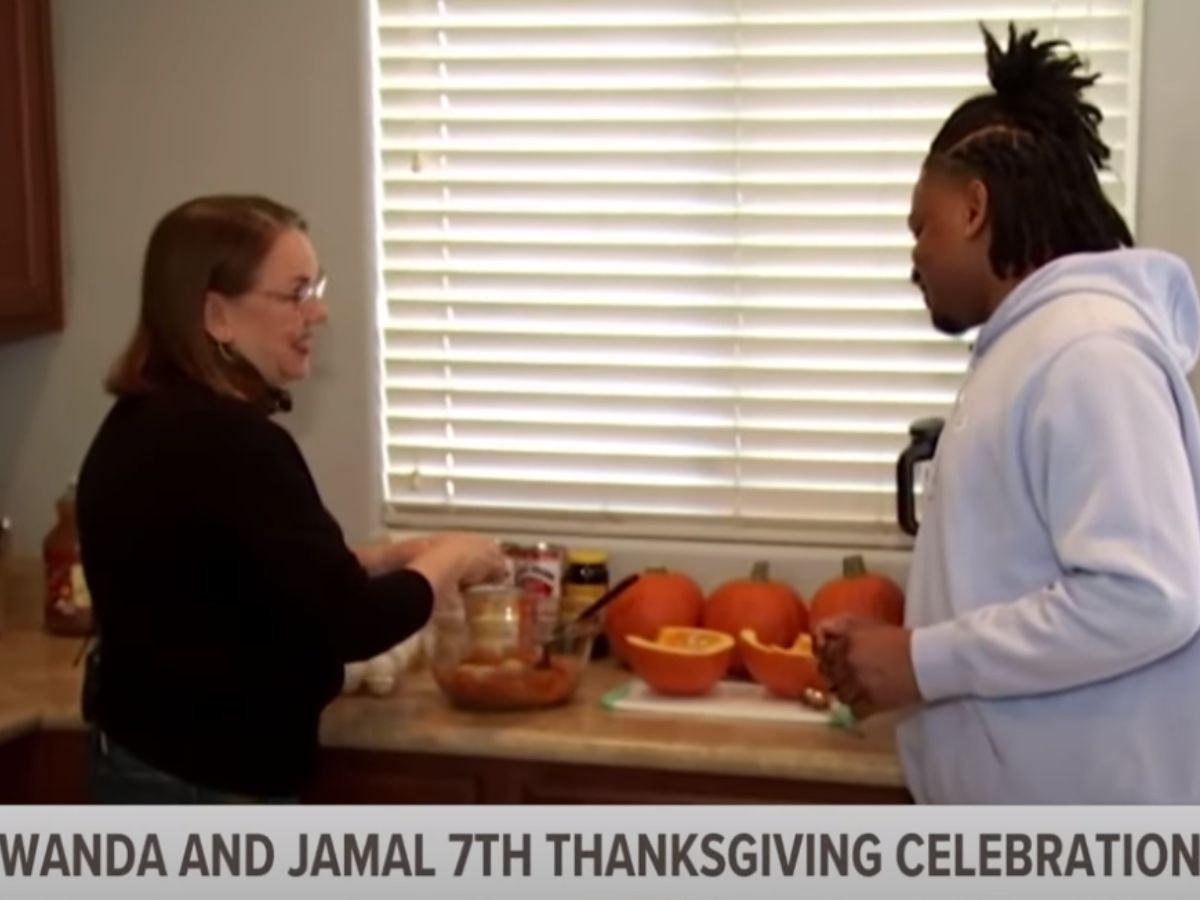 Those who wish to book this stay may do so through the Airbnb website starting on November 14 at 1 p.m. EDT. Guests must be at least 18 years or older, have a verified profile, and have a good track record on Airbnb to qualify for consideration. Potential guests must also confirm their address by providing a government-issued ID. 
A Welcomed Home Invasion
Surprisingly enough, the stay will only cost the guests a low fee of $16, which represents the year that Dench and Hinton met. Guests must pay for any other fees and travel expenses.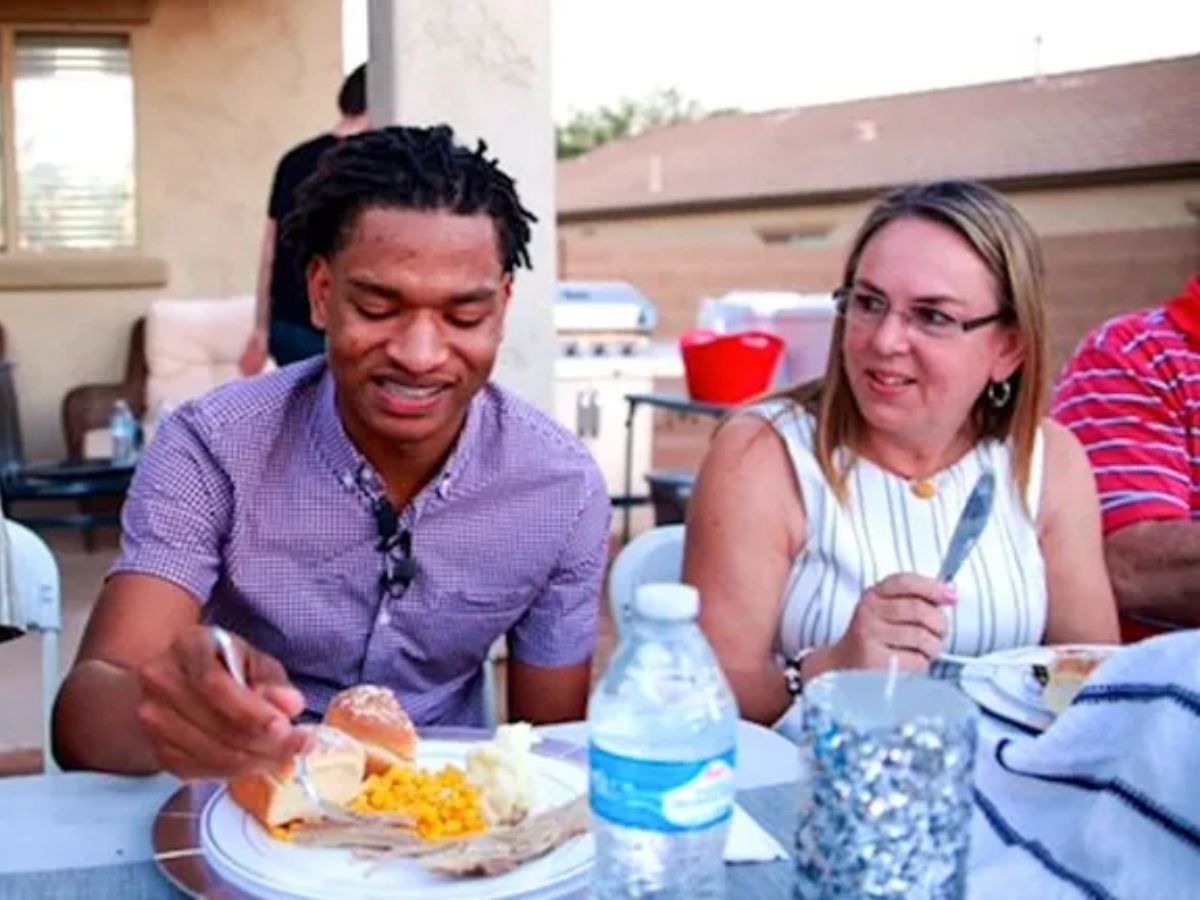 The one-night stay will be on Monday, November 20. The guests will be hosted in a private room in Dench's actual home. 
Thanksgiving Fun and Cheer
In addition to the classic Thanksgiving dinner, guests can expect a night full of board games. Dench is known for having a closet full of classic board games to choose from.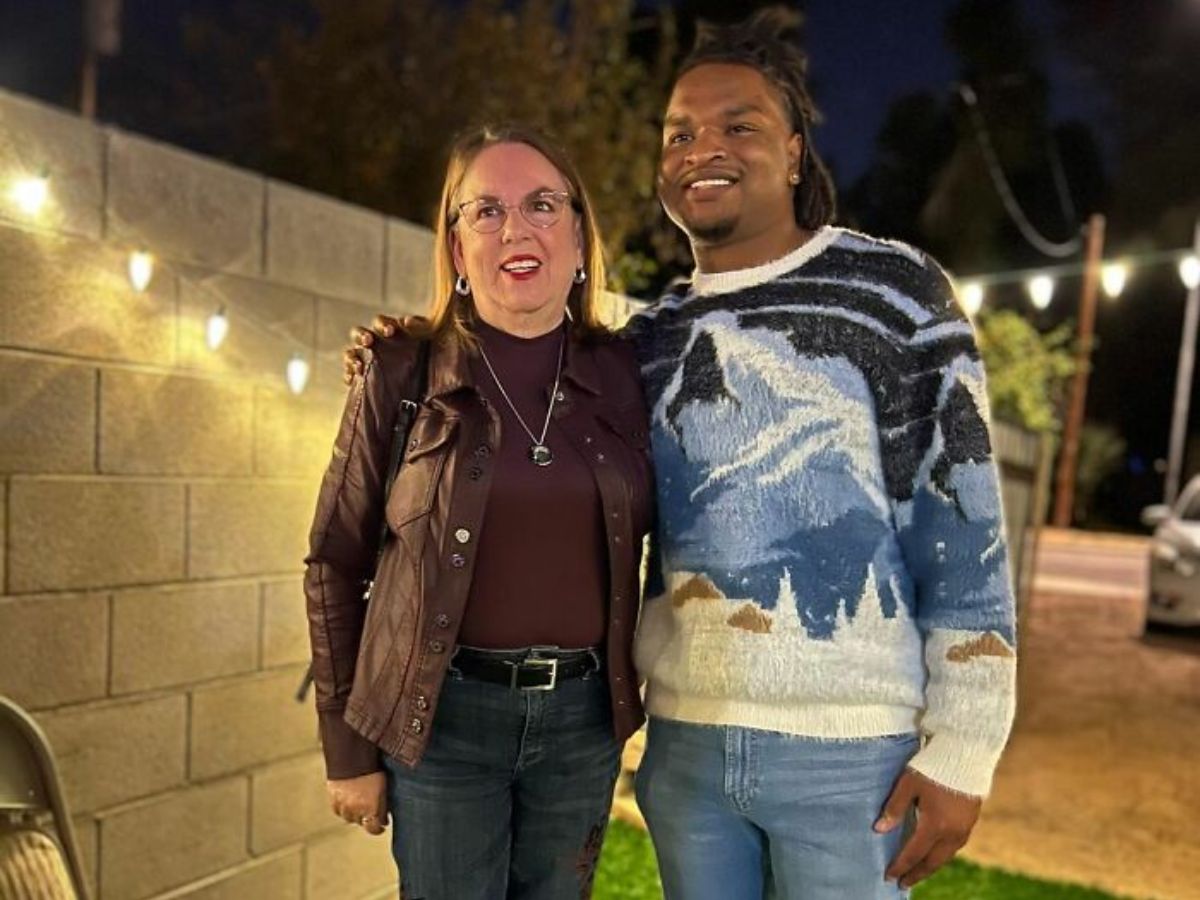 Hinton has already stated that he is excited to welcome and get to know the guests at the Airbnb. He is looking forward to having great conversations on several different topics. Wanda and Jamal talk about many different areas like tattoos, conspiracy theories, their families, current goals, and what they hope to accomplish in the future.
A Feast for the Ages
Wanda and Jamal plan to keep in touch in the future, in addition to Thanksgiving feasts. Outside of the Thanksgiving traditions, they are known to experience other things like Benihana, hosting barbecues, sharing gifts, celebrating birthdays, and going to pumpkin patches together.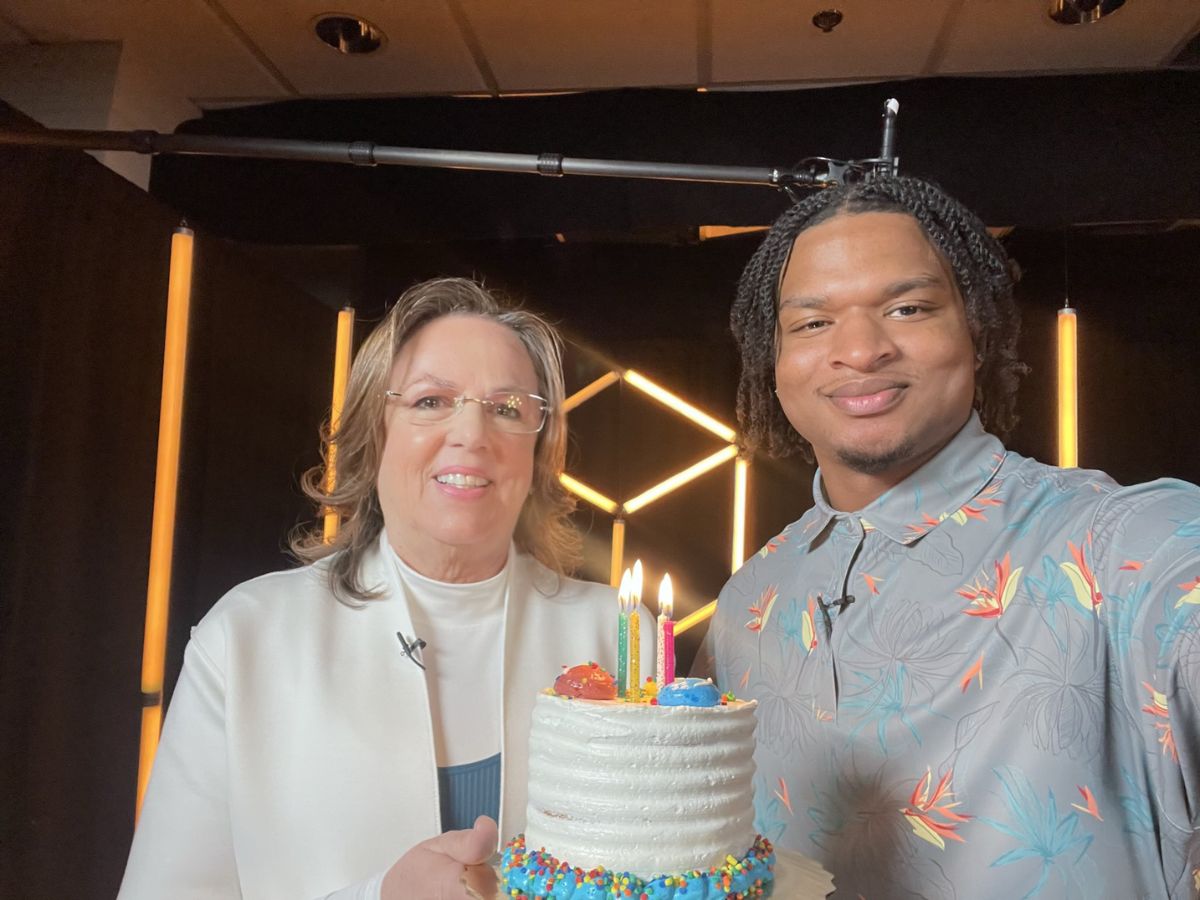 Cheers to scoring an invite to the next family outing, we will clear our schedules for a barbecue any day of the week.
Lessons to Learned
The amazing story between Wanda and Jamal has taught us many valuable lessons that apply to many different people.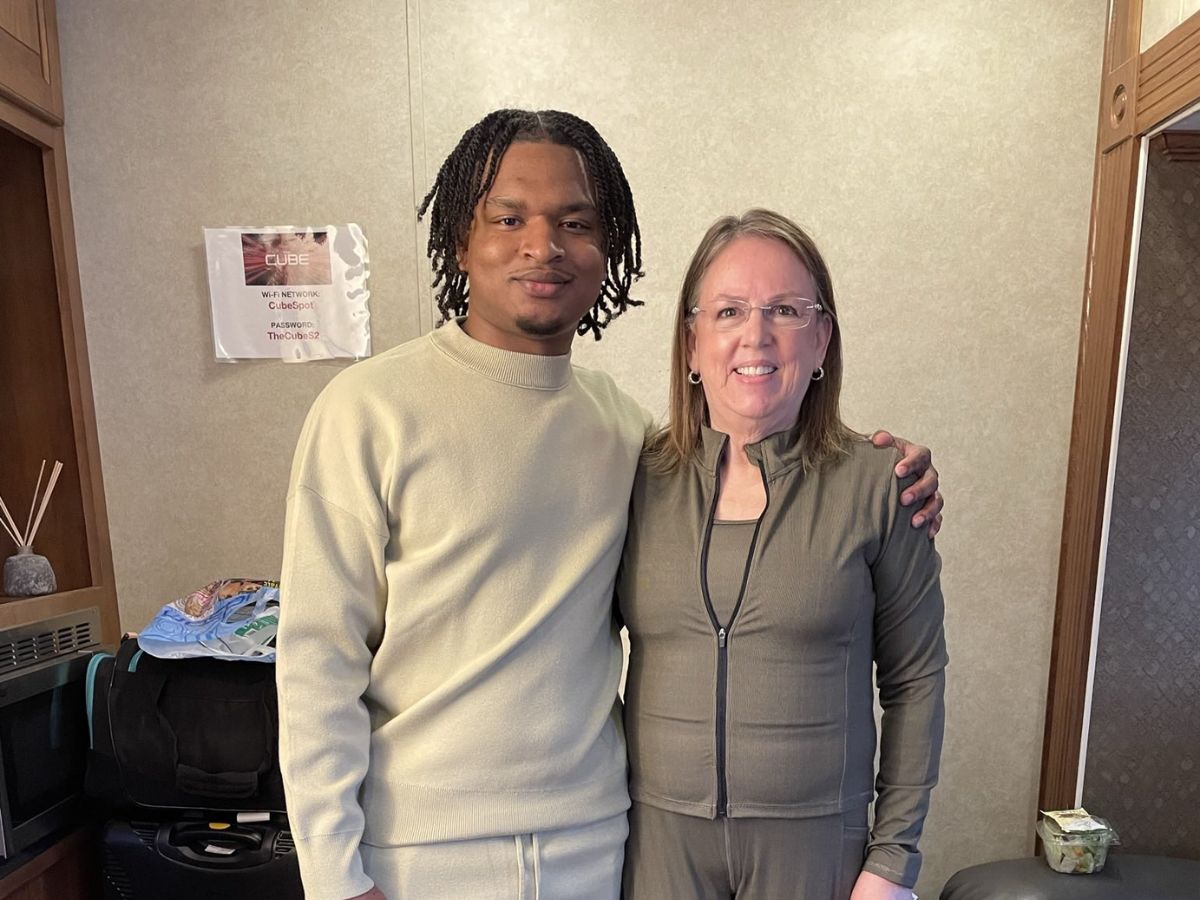 Some of the most important lessons center around kindness, friendship, tolerance, perseverance, and opening our hearts to others.
Kindness Knows no Boundaries
 Despite coming from completely different backgrounds and generations, the pair formed a deep and personal relationship with one another.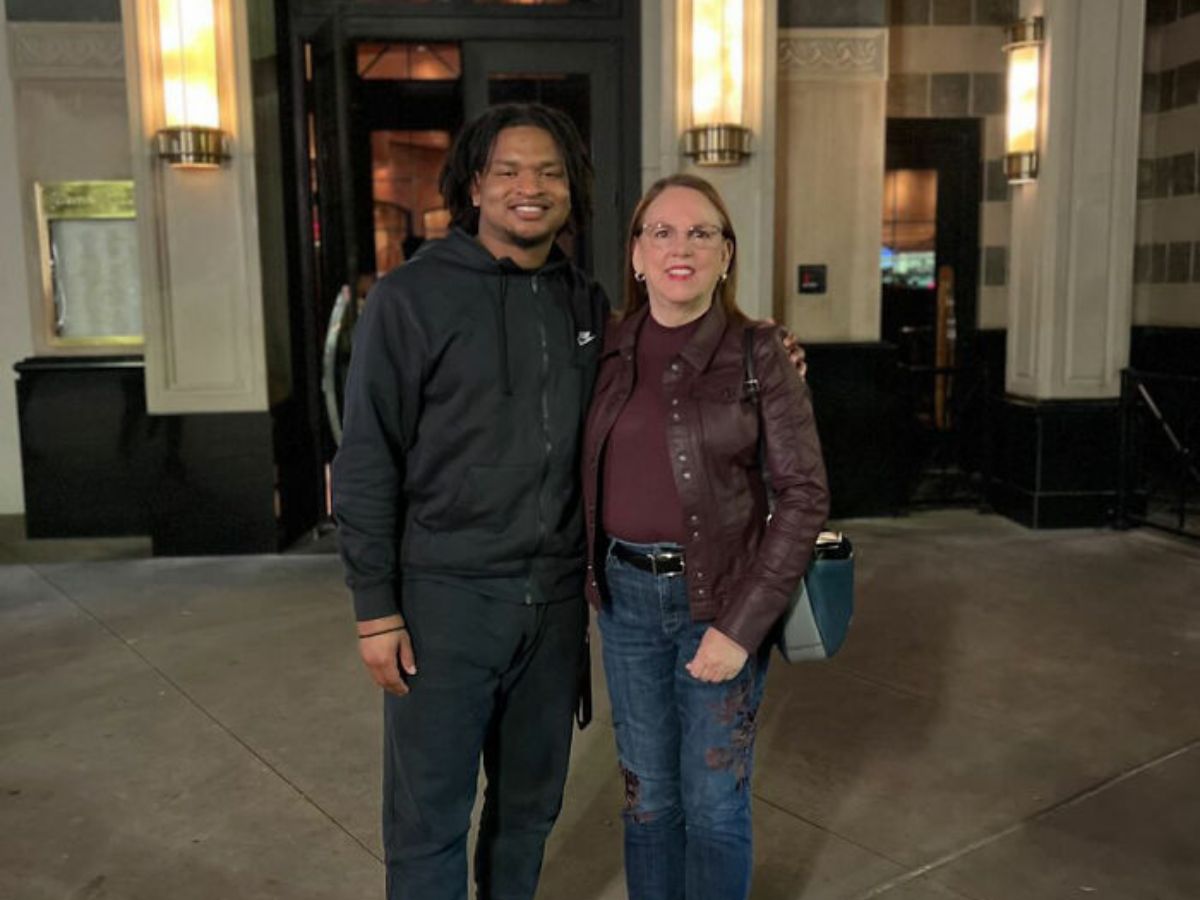 It just goes to show that if you are open-minded you can find common ground with someone who may on the surface seem quite different from you.
Friendships in Unexpected Places
Wanda and Jamal sparked their friendship based on an accidental text and it blossomed into what it is today and it is still going strong. These two continue to post each other on their social media and you can follow in on their activities together.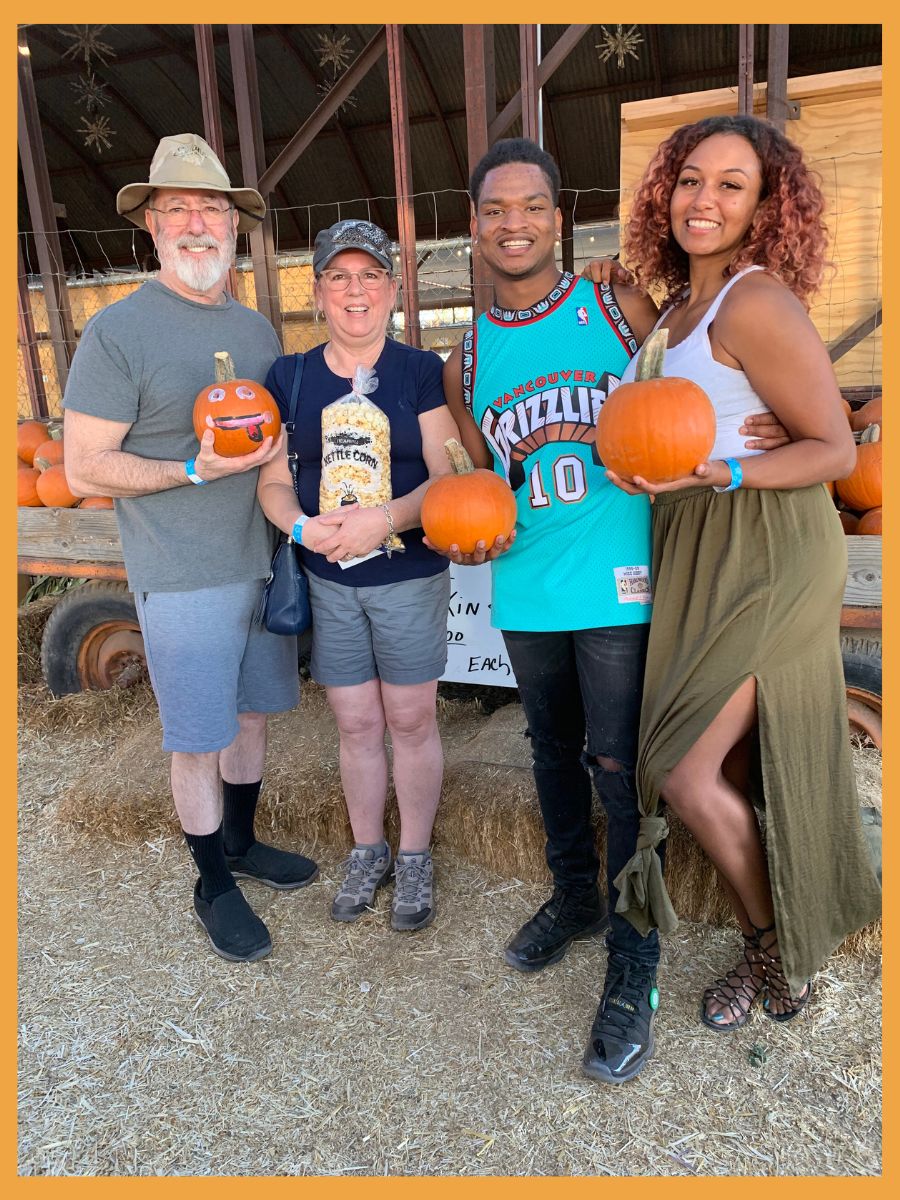 Their story shows us that friendship can come from unexpected places and in order to not miss them it is important to be open to forming relationships with those who may be different from yourself. We can't wait to see their story unfold in their new Netflix film. How invested are you? We certainly are.
Traditions Bring People Together
This Thanksgiving tradition between Wanda and Jamal shows the magic of the holidays and how it can bring people together. For this reason, people are so fascinated by their story and the continue to be invited on talk shows to tell their story. It is the perfect lesson to learn during the holidays, don't be afraid to open your home because you never know what the rewards it will bring.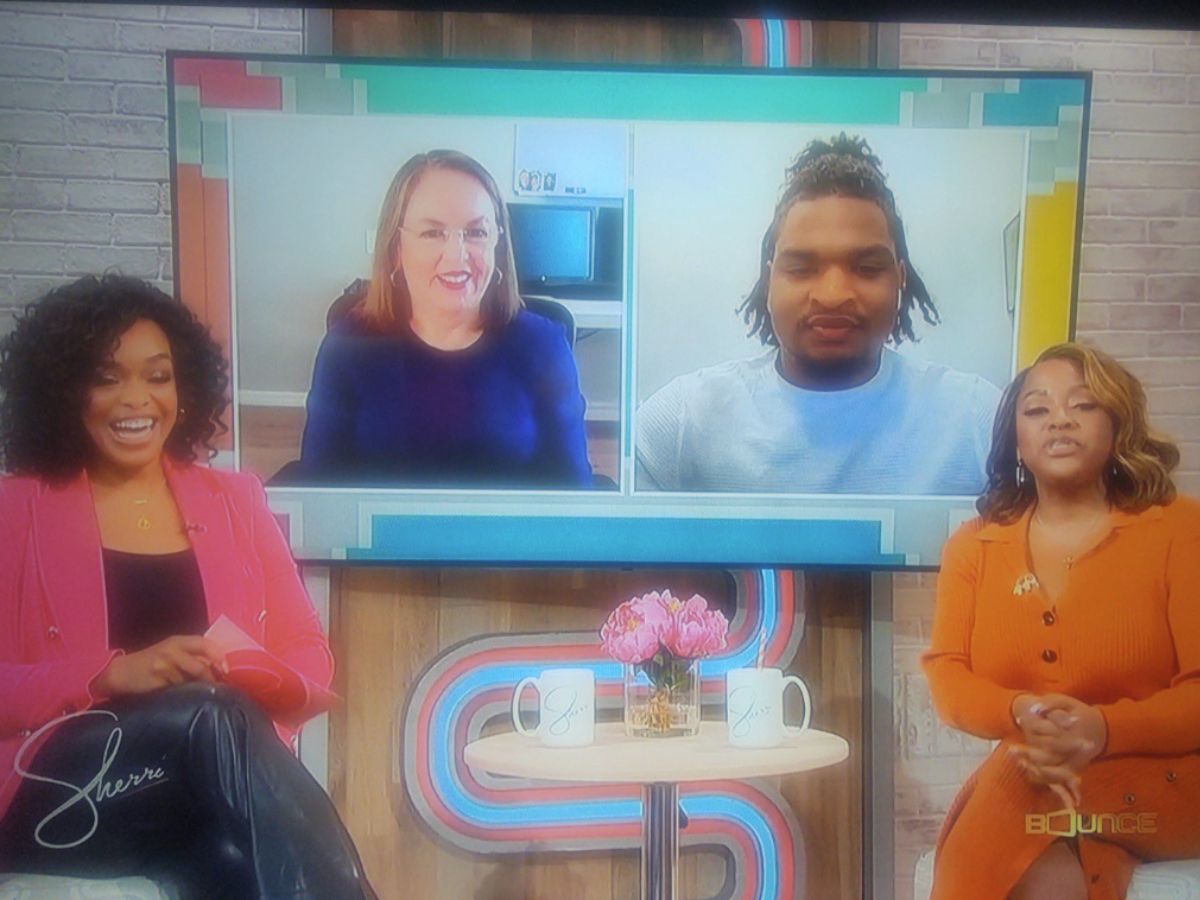 Overcoming challenges strengthen relationships and both Dench and Hinton had to overcome many challenges throughout their relationship. Despite their hardships, they were still able to continue their Thanksgiving traditions and have their bond blossom.
Benefits of Social Media
After their story went viral on social media, the number of people who were inspired throughout the world to encourage kindness was unbelievable.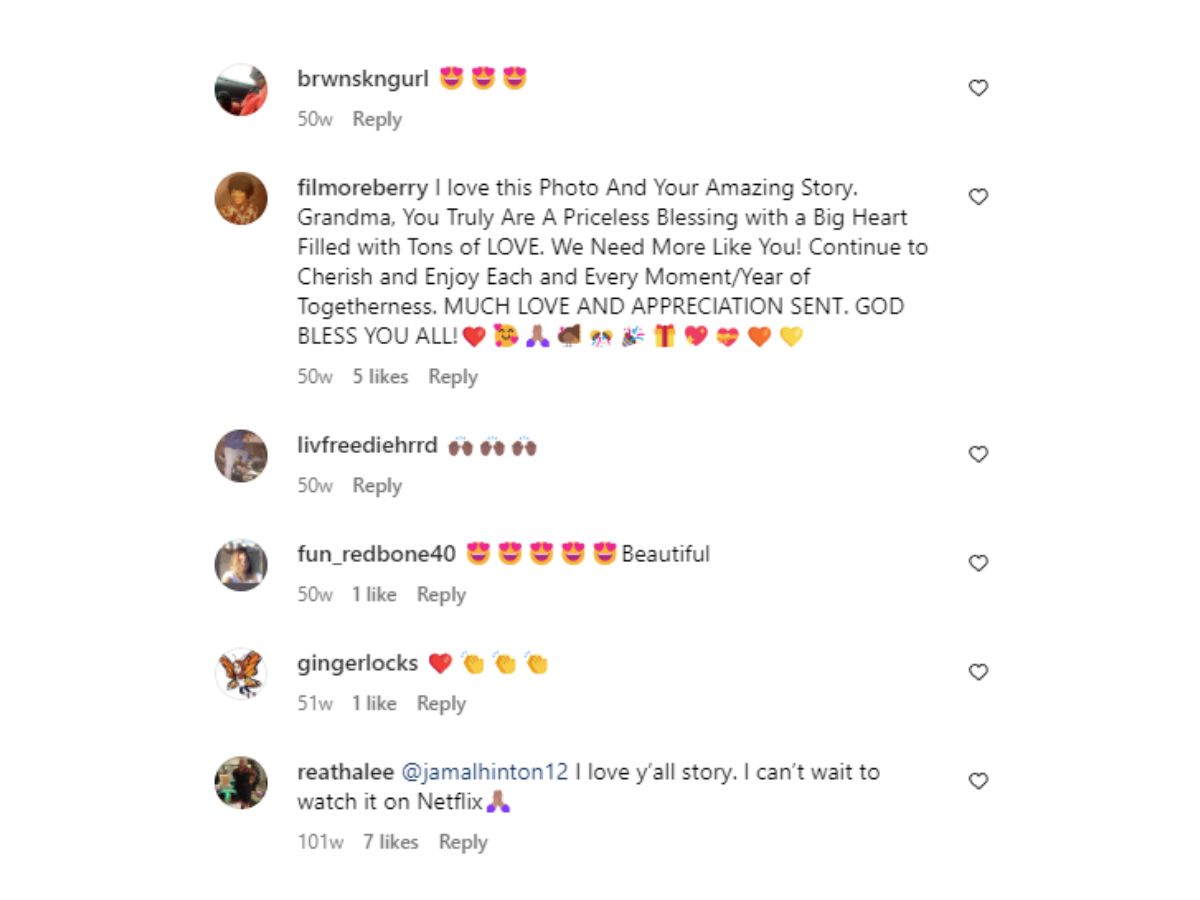 This story shows that social media can be used for good and can spread positivity and inspire others if used correctly with the purpose of benefiting the greater good.
Memorable Moments Between Wanda and Jamal
With a story as heartwarming as this, it is completely unsurprising to hear that there are many memorable moments shared between the friends. Each moment that friends share will warm your hearts considerably. Here are some of the most memorable moments of their friendship that have solidified them as family…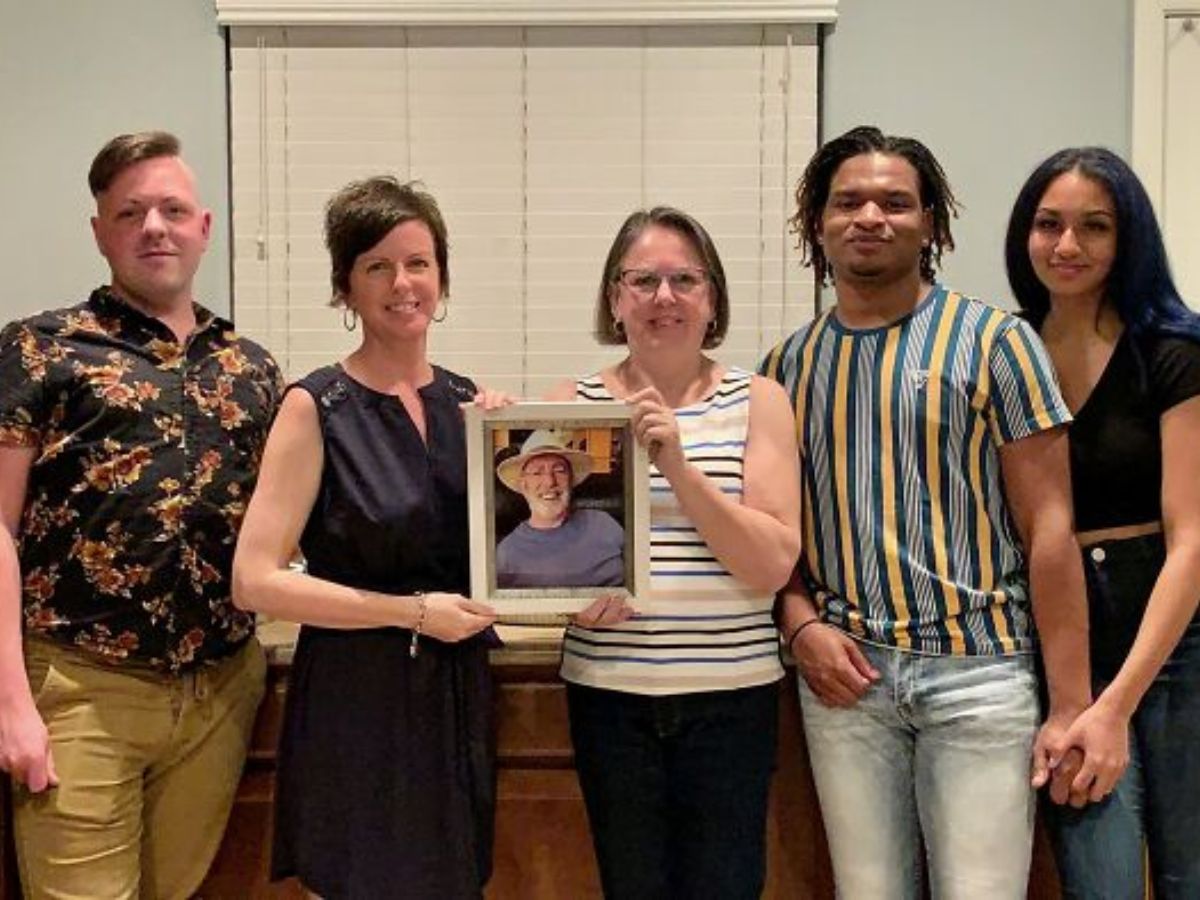 The funniest is perhaps that everything started with an accidental text message shared between Jamal and Wanda. Without this iconic moment, the pair would never have met, and the Internet would not have such a heartwarming story.
A Legacy
Like in every relationship, there are some hardships but it is important to be there for one another like supporting Wanda during her husband Lonnie's passing. This moment is what perhaps solidified their friendship, showing them they could lean on one another.
Taking the time to honor Lonnie Dench meant the world to Wanda. Jamal and his girlfriend left presents and meals and continued to celebrate Thanksgiving together that year showing Wanda that she has so much to be thankful for.
Not Just a Thanksgiving
Thanksgiving traditions for these two are perhaps the DNA that held their friendship together but it isn't the only milestone Wanda and Jamal share.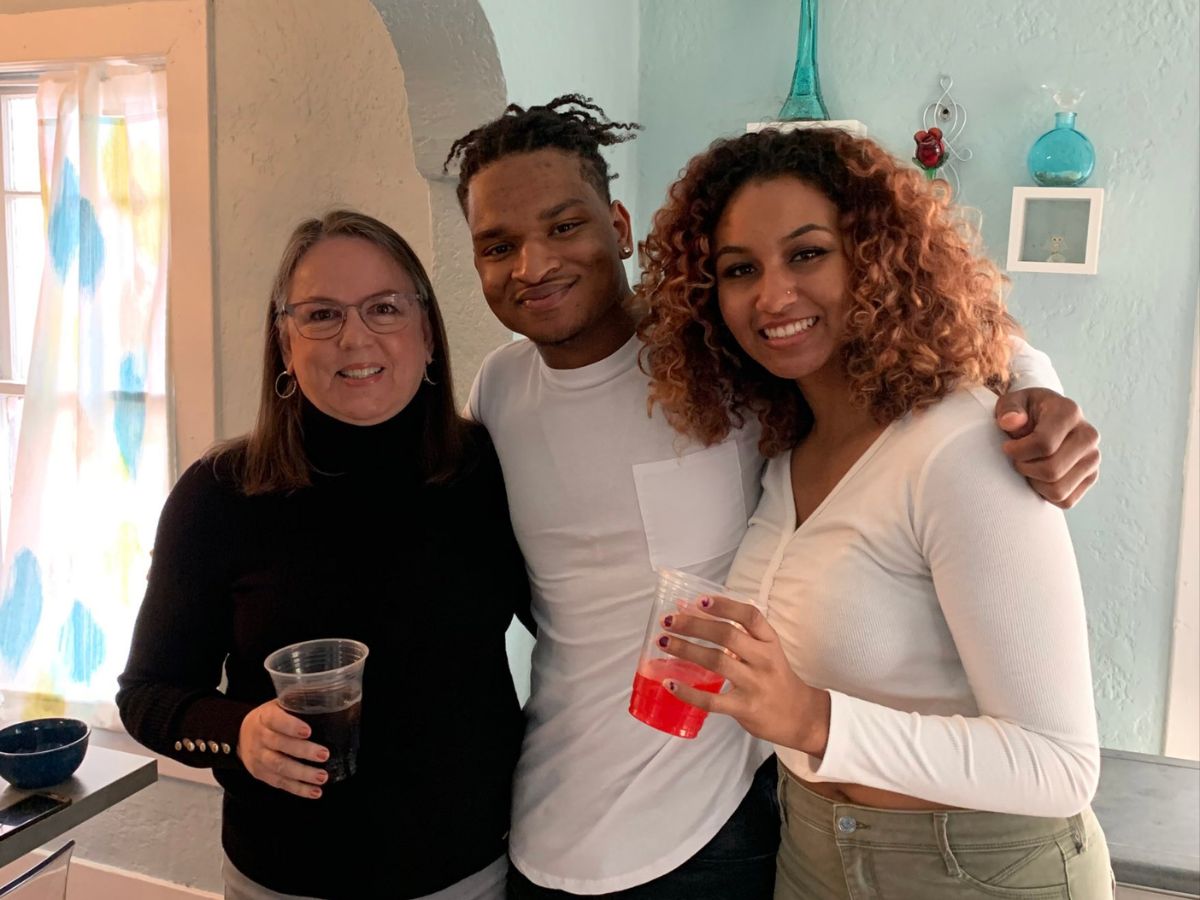 From going to Benihana, attending barbecues together, and getting tattoos there are countless memories that bond them.
Touching Hearts Across the Nation
The Thanksgiving adventure between Jamal Hinton and Wanda Dench has become an Internet sensation, touching the hearts of many. While it started as an errant text message, it has turned into a strong friendship that has lasted since 2016 and counting.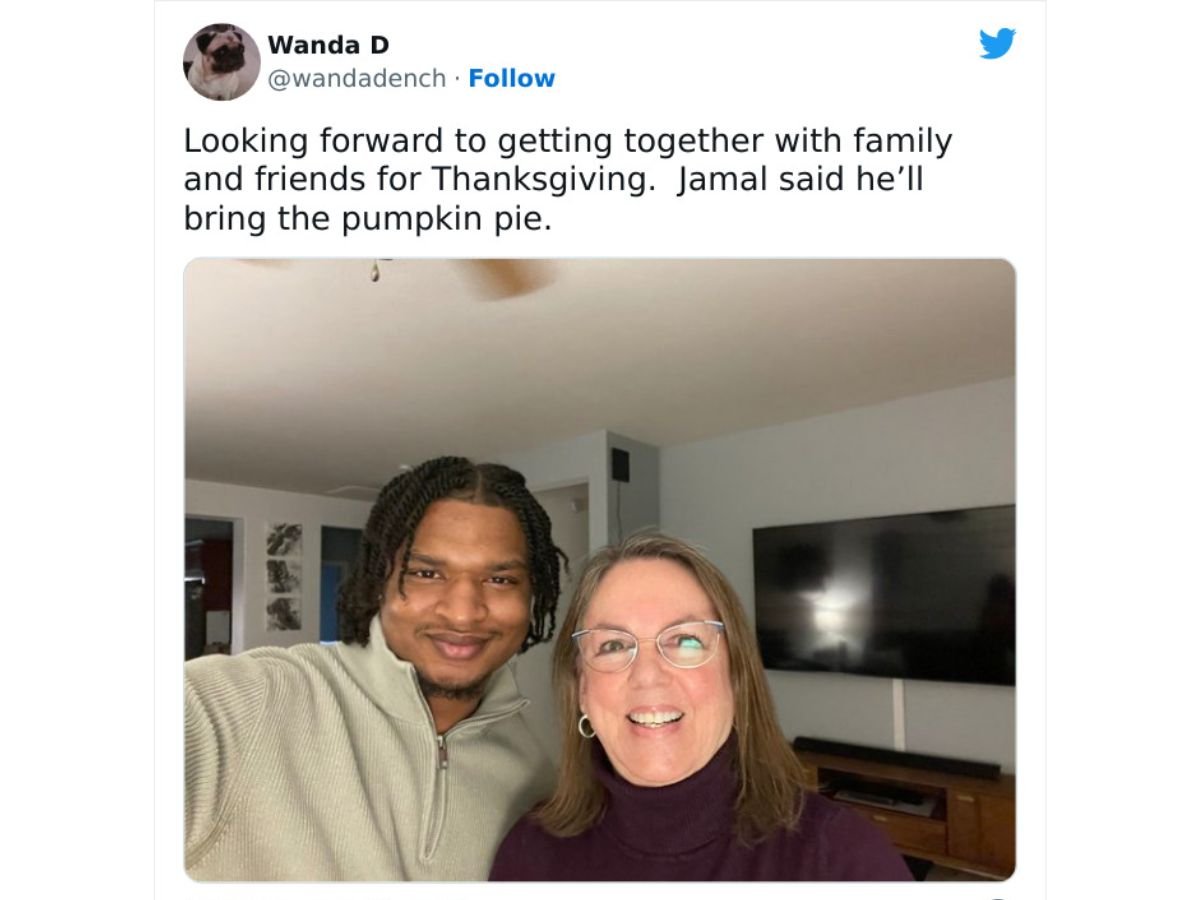 The amazing story serves as a reminder to put kindness, value in friendship, and traditions into practice during everyday life. Pursuing relationships with people who are seemingly different from each other could ultimately be the best thing you can do.