Mysterious Creature Is Rescued By A Hiker In A Muddy Pond
Most humans have a natural instinct to protect animals; we have an empathic connection to care for and protect critters. This is the true story of a man that went out of his way to save a creature, no matter how dangerous or difficult it may be. Read on for an unbelievable feat and the mystery it unraveled.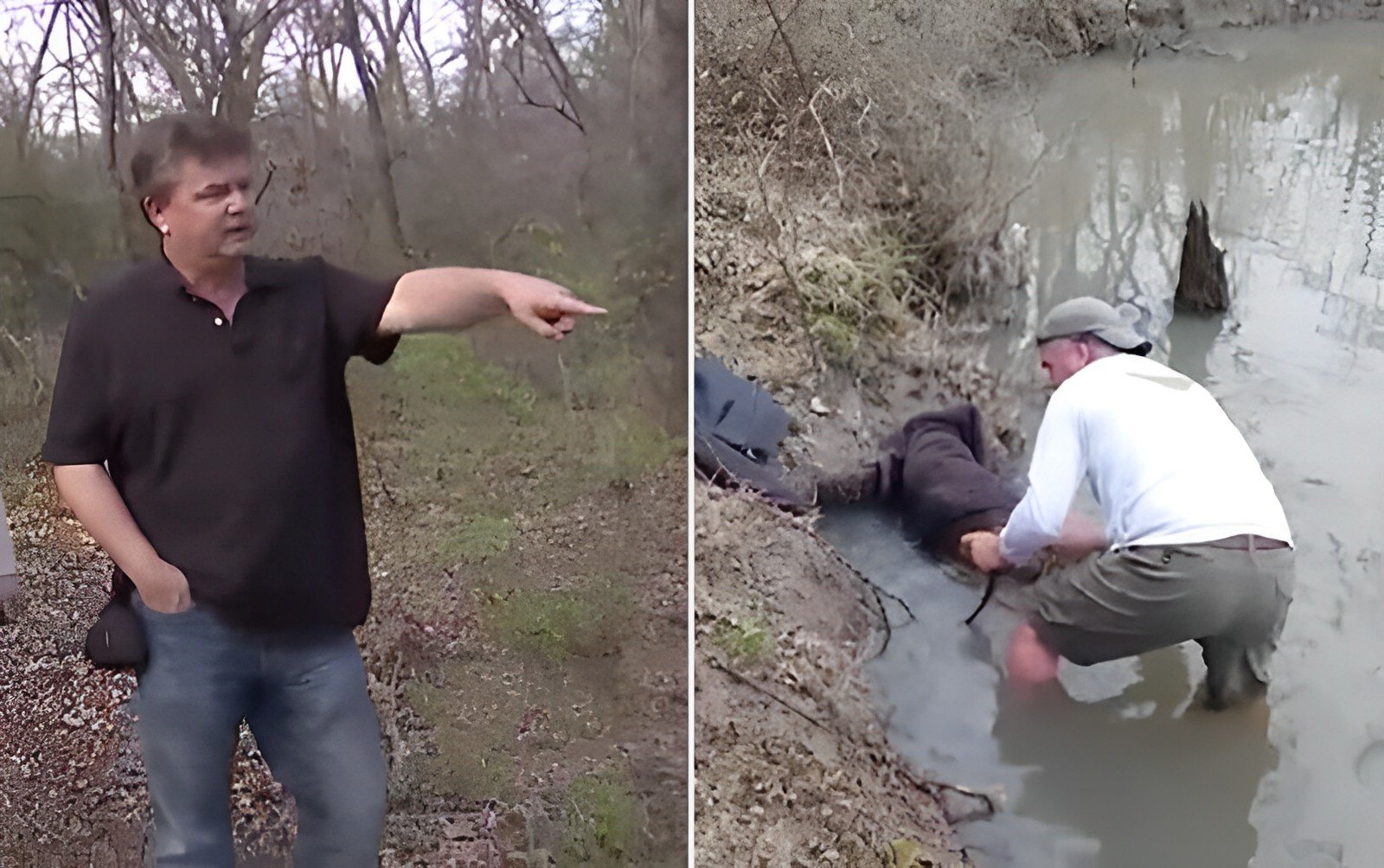 An Ordinary Day
Jim Passmore, a Broken Arrow, Oklahoma resident, was on his daily walk with his dogs around the peaceful forest area near his home. Little did he know this day would change his life.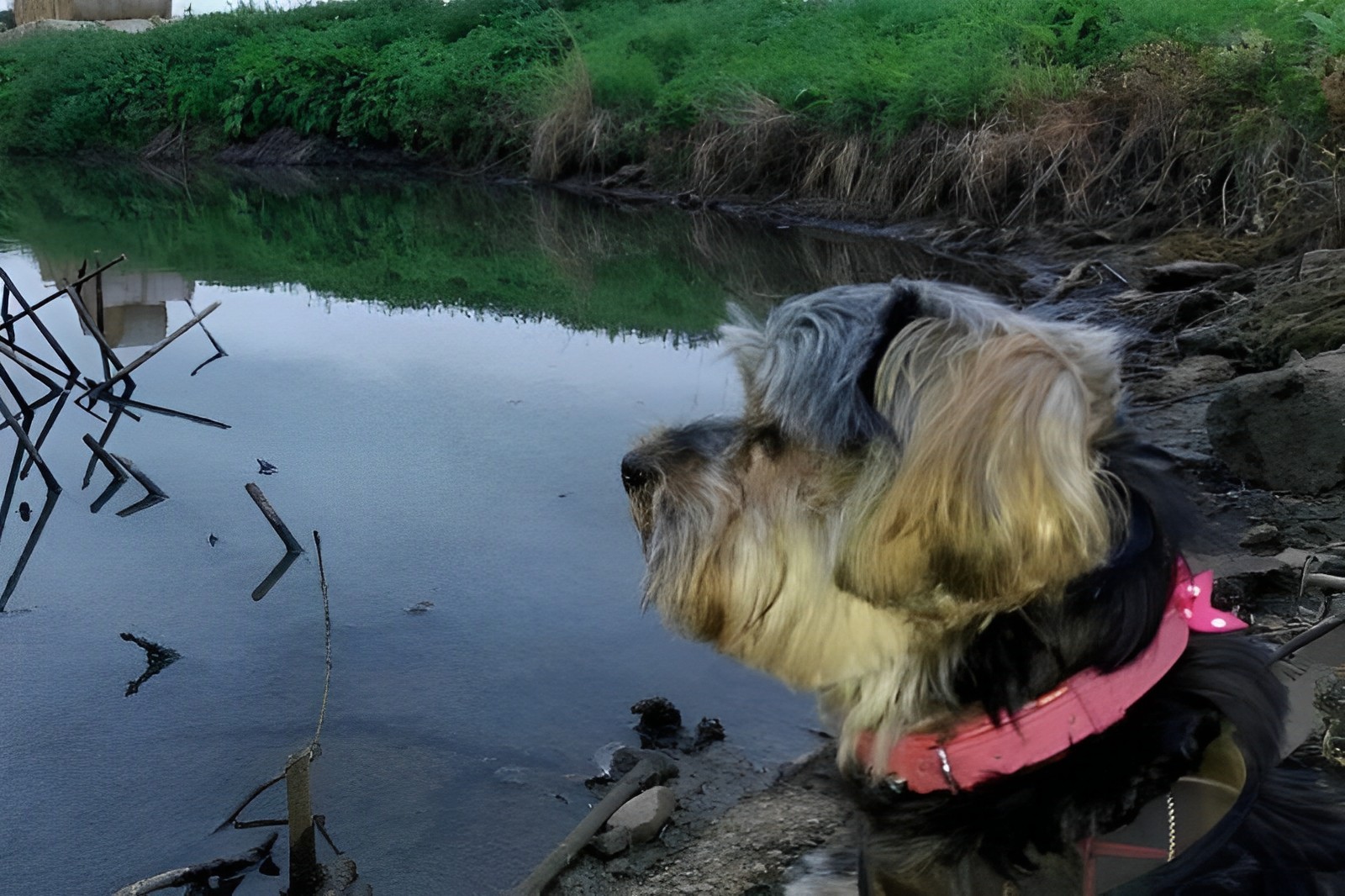 Broken Arrow is a small city surrounded by forests and natural parks. It's known for being a peaceful place full of rich history. So it's common for visitors to go hiking through the beautiful sceneries this place has to offer. But that wasn't the case for this local on that spring morning.
A Nature Lover
Born and raised in Broken Arrow, Jim Passmore is a nature lover. He's very lucky that his hometown is surrounded by beautiful landscapes, where he often encounters wild animals, such as beavers, foxes, bobcats, deer, and groundhogs. Although he never directly interacts with them.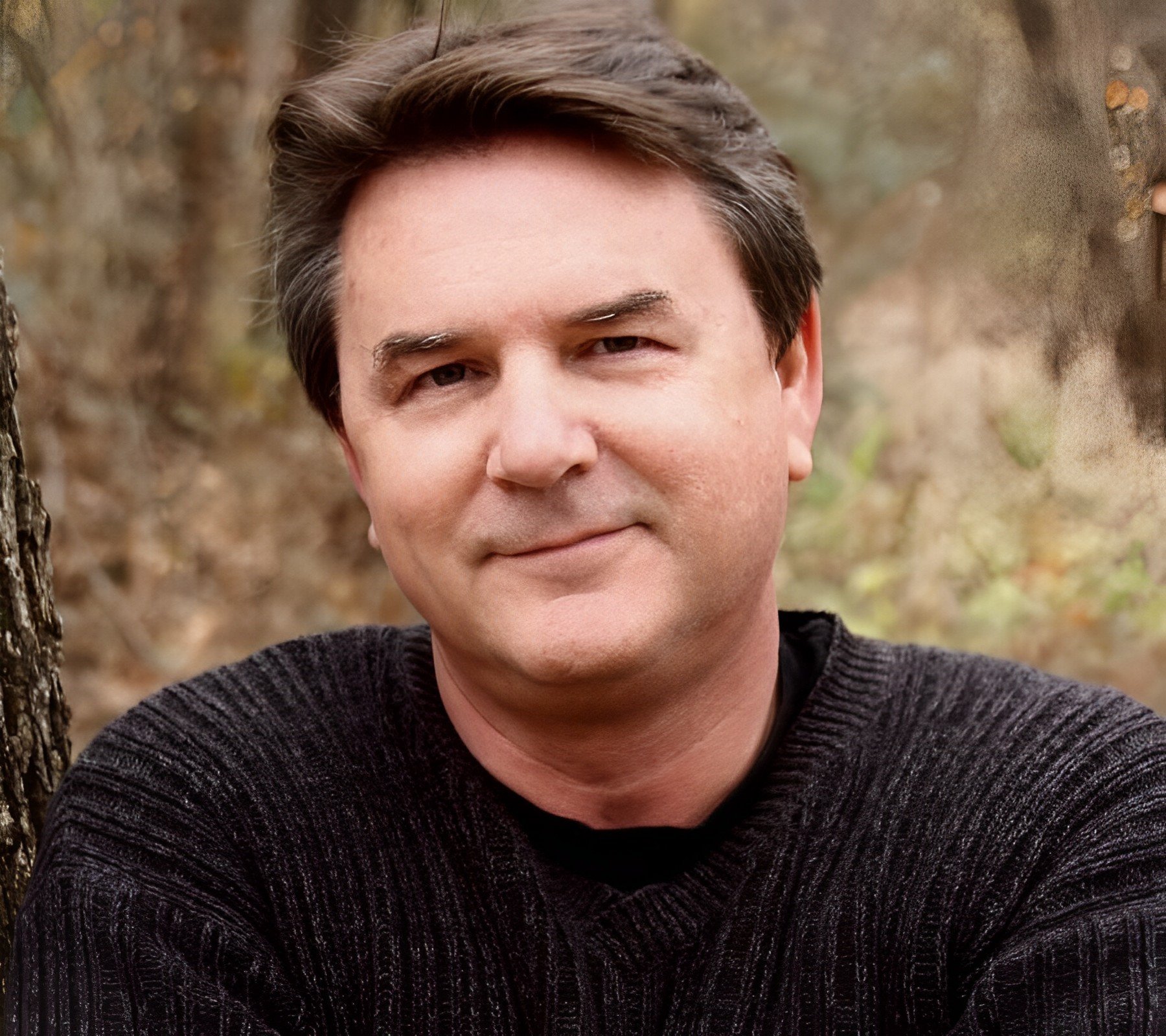 He never walks alone; as the nature lover he is, he always has the company of his beloved dogs. He loves his dear dogs and is always making sure they are safe and healthy. This only shows how much this man cares.
His Favorite Creek
It was a crisp March morning when Jim took his usual stroll. Throughout the usual path, there was always something extraordinary about walking along the creek. He found it to be a place of unmatched beauty and inspiration.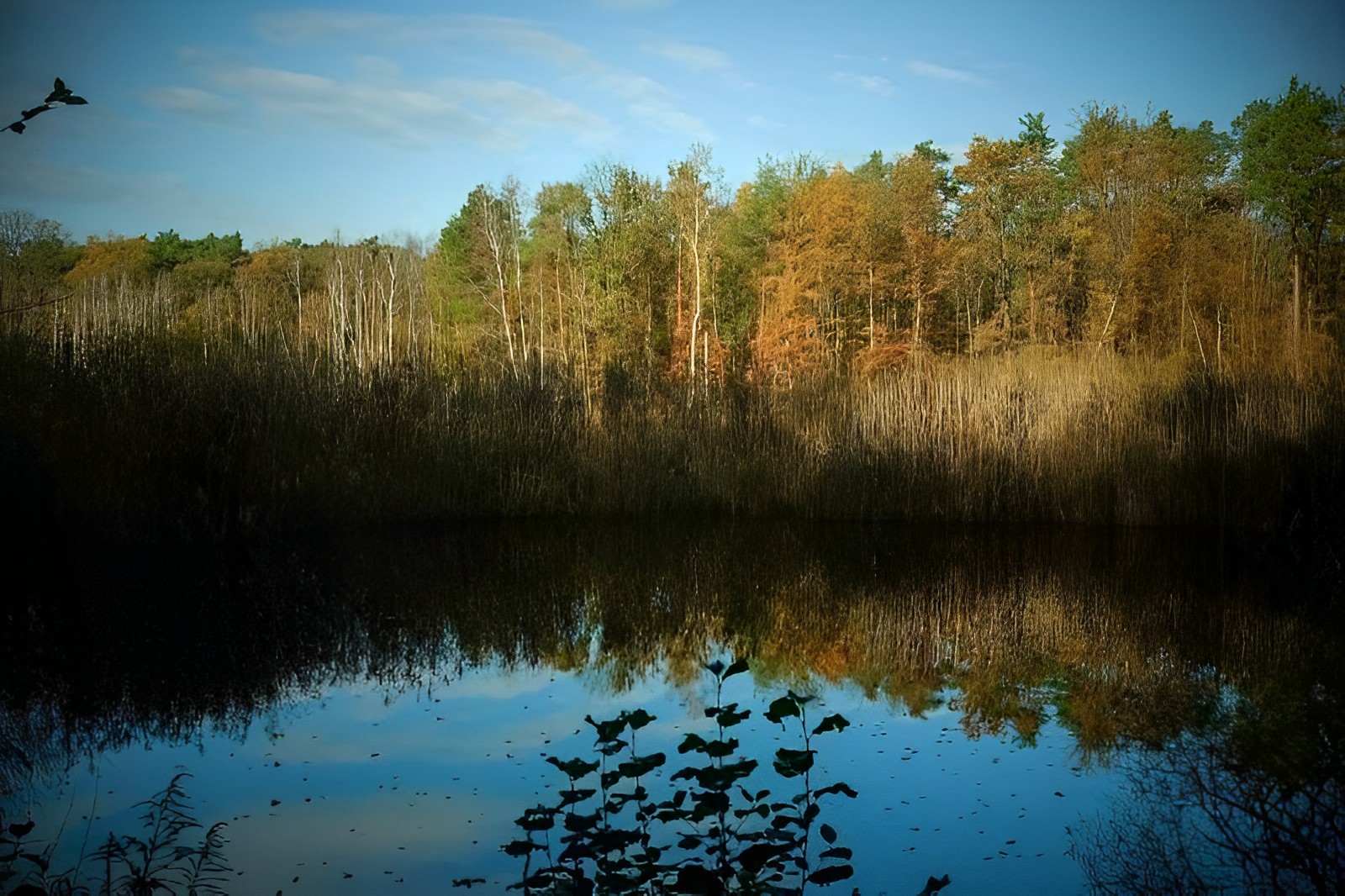 As it had become custom, he stopped before the extraordinary scenery to get a breath of air before continuing his trek back home. Little did he know that after that simple pause, he wouldn't go back home refreshed as he thought he would.  
A Strange Log
Suddenly, Jim noticed something very odd. Floating in the creek was a strange log. He had never seen anything like it. When he took a closer peek, he noticed it wasn't wood but fur. He didn't know what to do because he wasn't even sure what this thing was.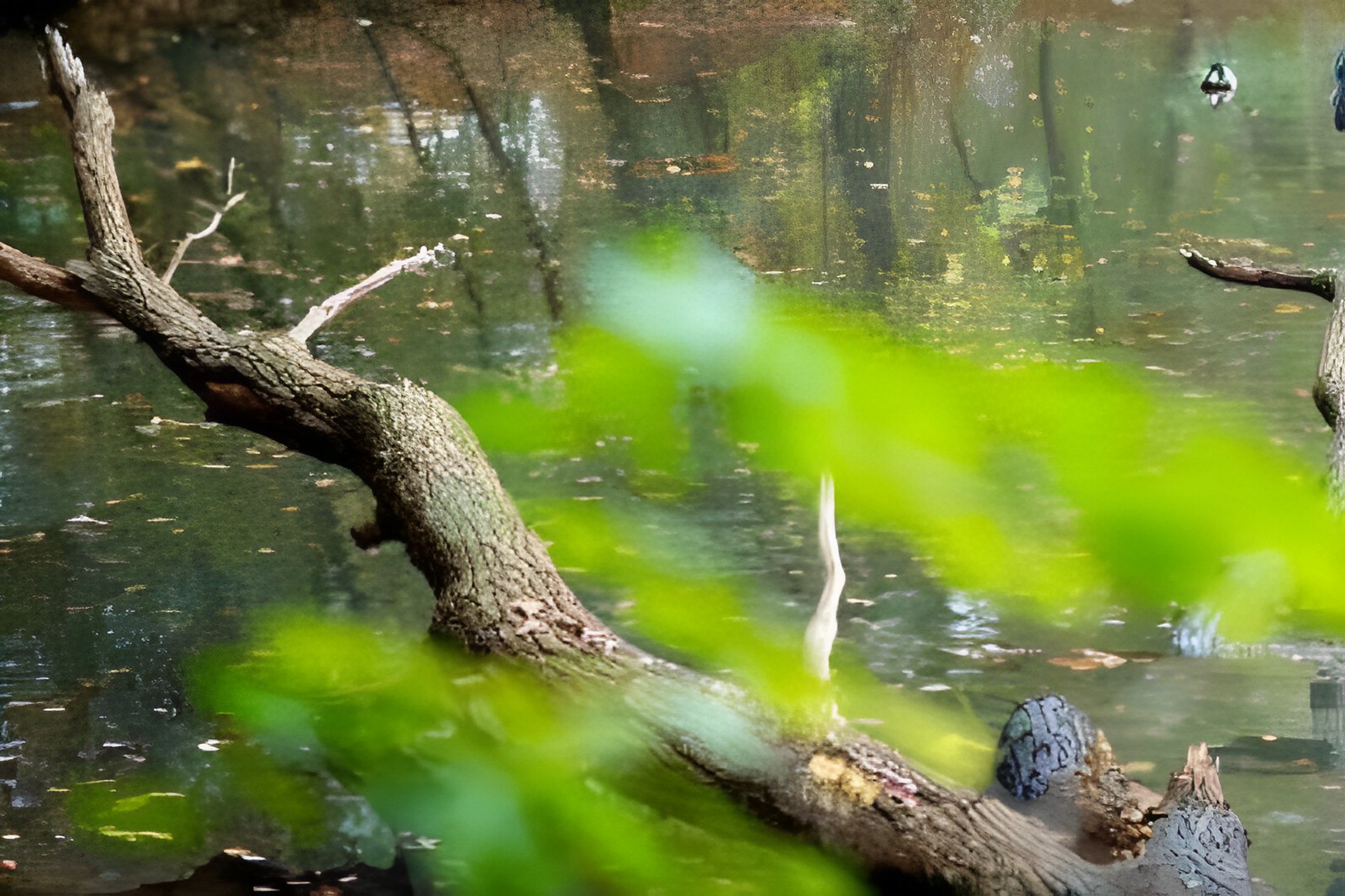 The struggling creature was fighting for its life against the mud. Jim got closer but couldn't get a good look. The thing was moving erratically, but it was losing strength. So he started thinking of a solution.
A Bizarre Behavior
Dogs have better hearing and smell than humans. Some people even claim that they can smell danger. Although it's not entirely true, they are very receptive to sound and smell, which can be a sign of something not being right.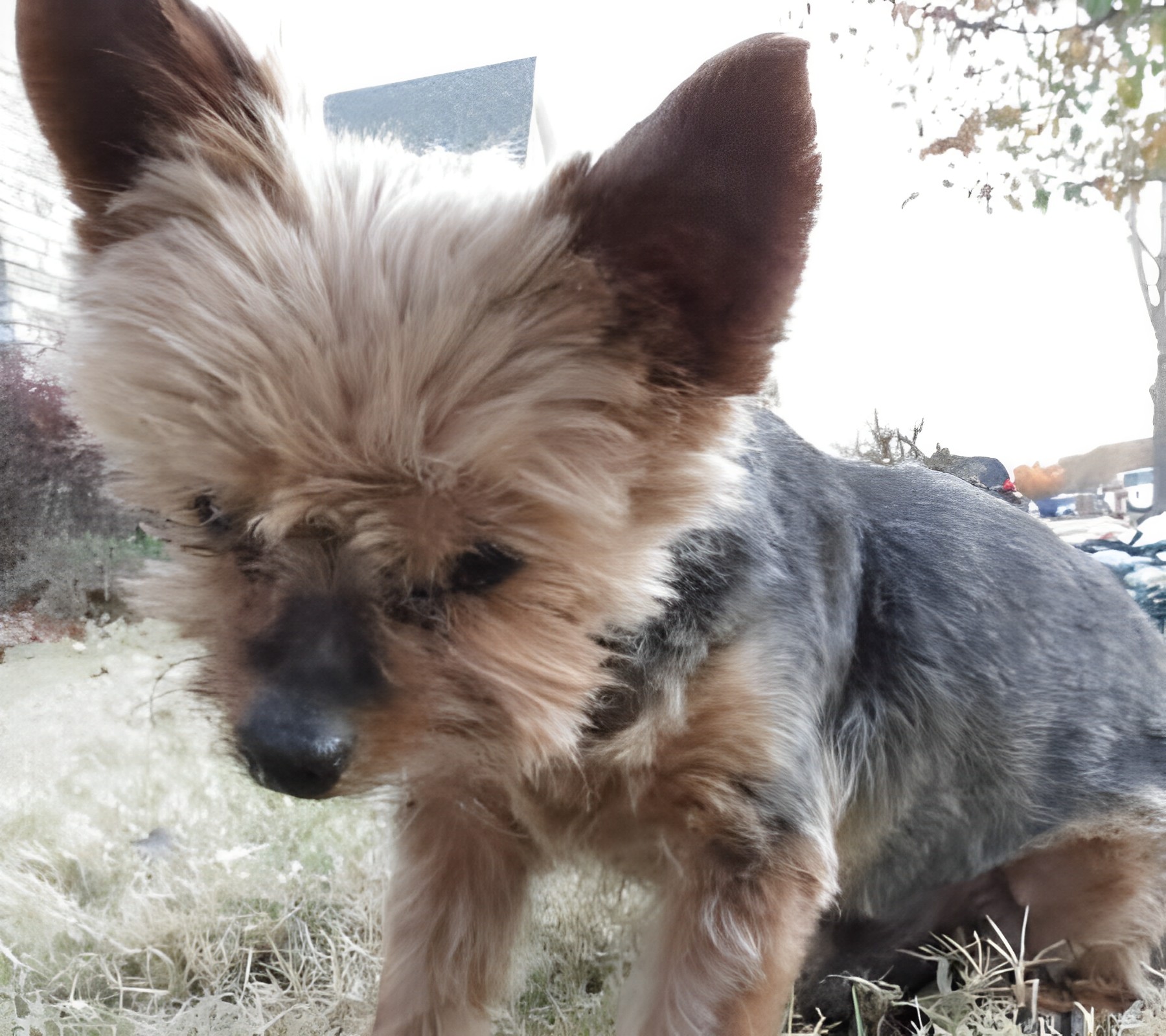 Jim's dogs sensed something. First, they were very startled by the presence of the floating thing. Then, they started to growl and got very protective of Jim, not letting him get closer to the unidentified object. It was the first time he had seen his dogs behave that way.
The First Theory
Jim thought about the animals that usually roam around the forest he takes his daily walks in. He thought of the slim possibility of a deer or another animal falling into the creek and getting stuck in a log. Then, an idea occurred to him.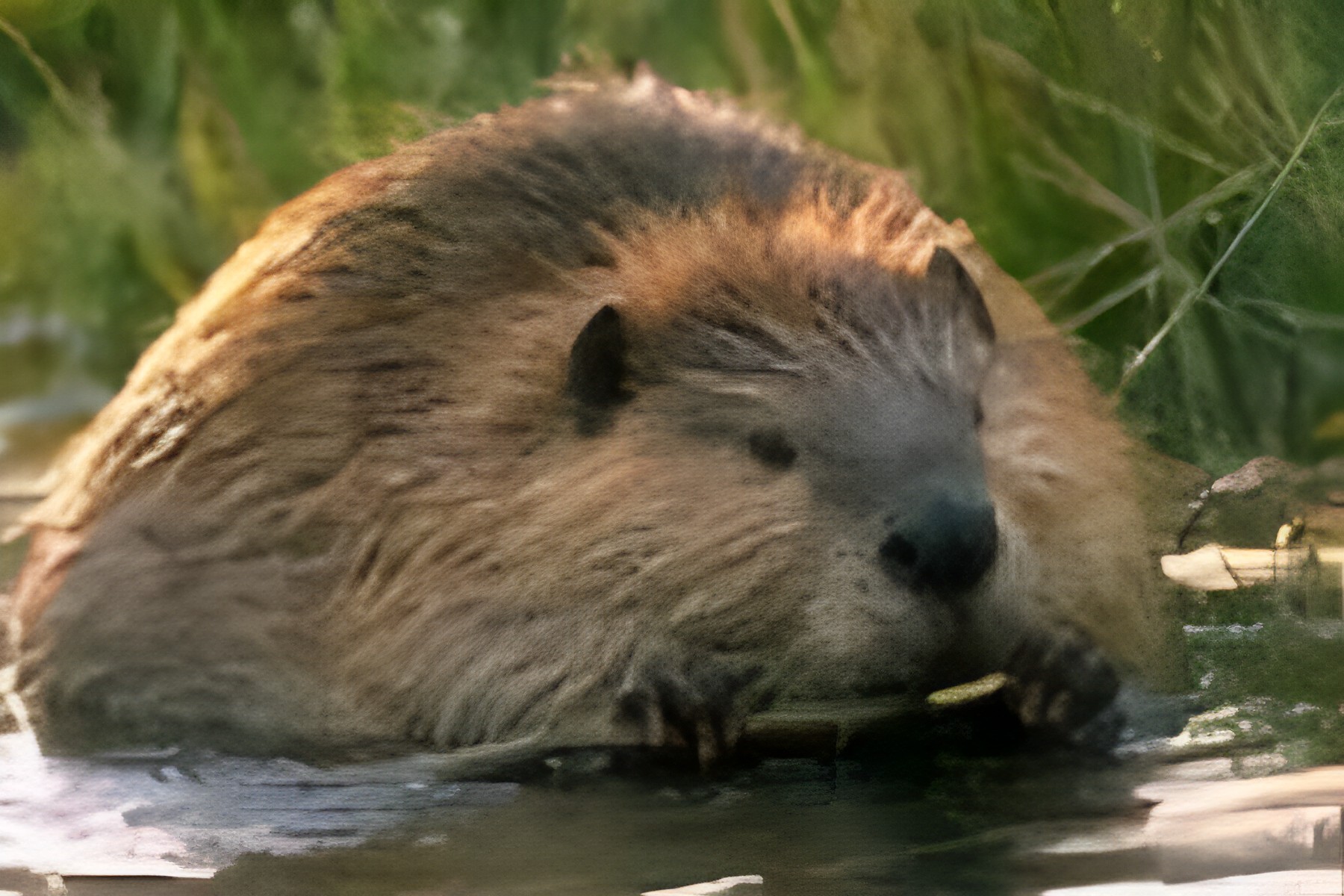 His first theory was that the creature might be a beaver in distress. He had seen beavers in the area and knew it was possible that one of them could have gotten stuck in a log.
An Unsettling Discovery
When he turned around, he found an animal transporting crate. It was pretty large and unkept, clearly abandoned by someone. This was possibly a new clue. Was this crate somehow linked to the distressed beaver? And if so, how?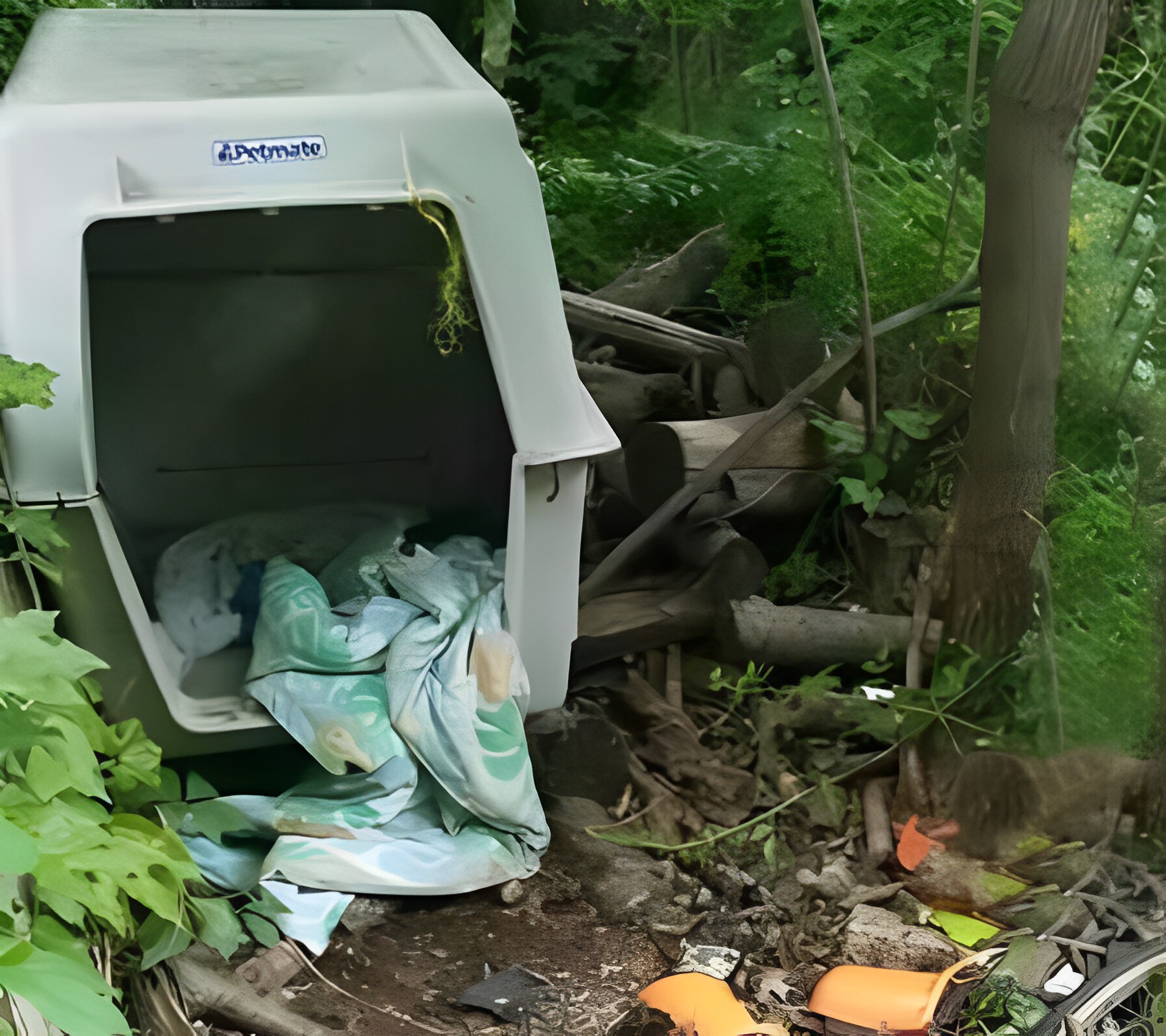 If this transporter was linked to the creature floating about in the creek, it probably meant it wasn't a beaver after all. Of course, beavers do use human-made objects as shelter, but so do groundhogs and other small mammals that live in the woods.
Another Piece Of The Puzzle
Nothing made sense to Jim, but he wanted to get to the bottom of this enigma. There were so many possibilities as to why the transporter was there he decided to stop speculating. When he looked inside, he was horrified by what he found.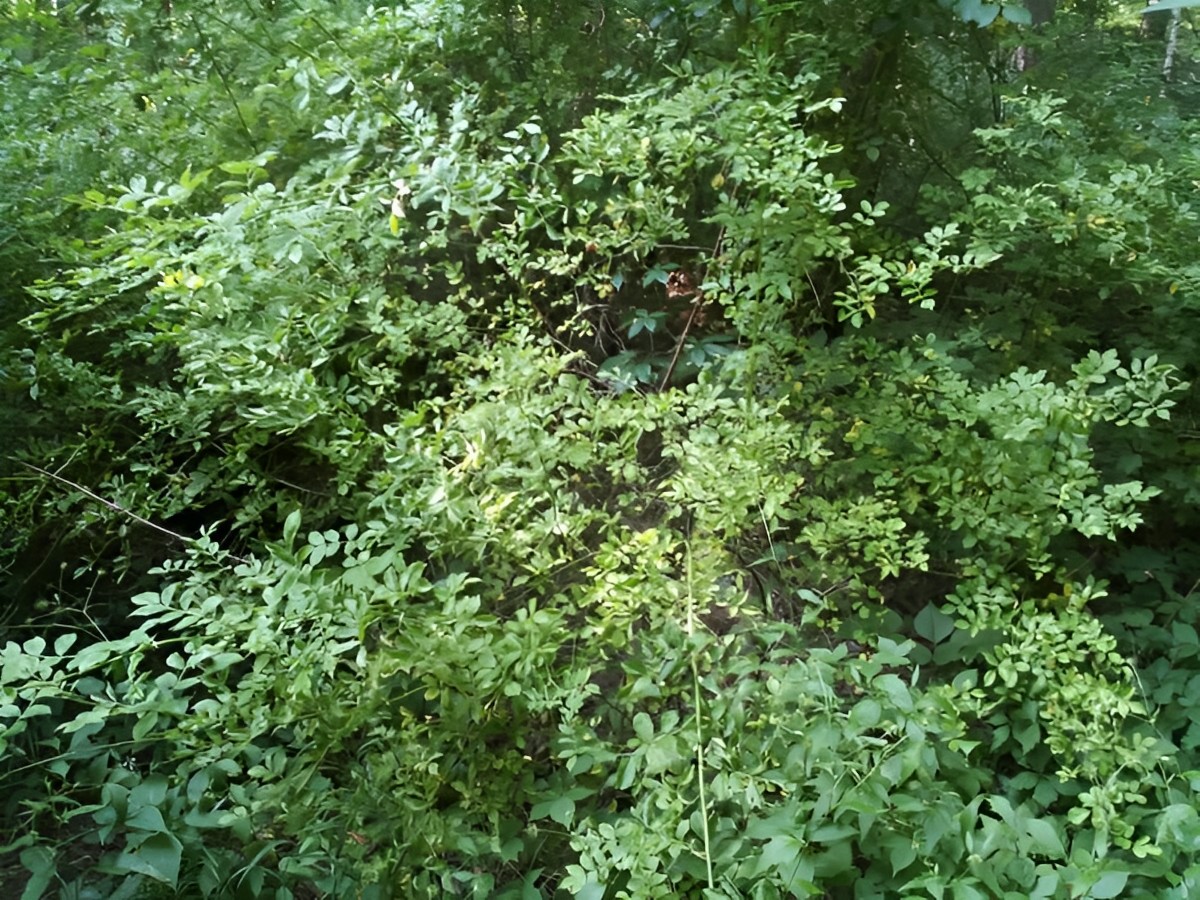 The transporter was full of feces and dirt. It seemed mauled on the sides and had an extremely dirty blanket. What he then found gave him shivers, a weighted chain. This was no coincidence. Someone had done this on purpose. 
A Curious Omen 
As he was examining the cage, something came out of the bushes. Jim couldn't believe it. A beaver! The creature looked straight into his eyes. It was like he was trying to communicate something.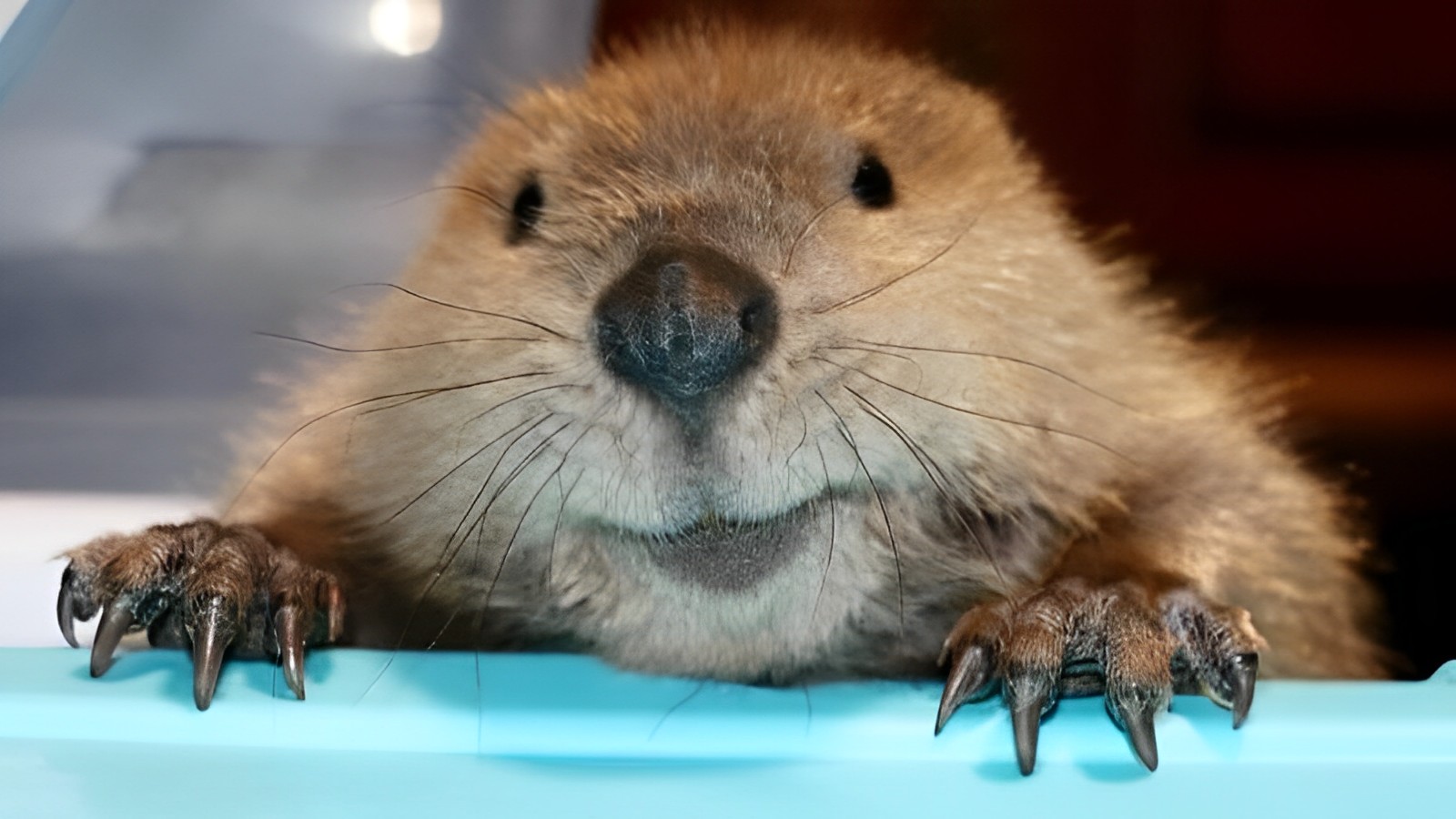 The beaver continued walking towards the creek until it came to a stop. It looked back at Jim once more. The mysterious log was there, close to the shore, but not enough. Everything became clear. This was an animal in distress, and Jim was going to find a way to help it. 
Helping Those In Need
 While following the beaver, Jim came closer to the edge. The ground was very soft and dangerous. He had to be very careful because this type of swampy soil wasn't to be trusted. He came closer to the creature in distress, and as he did so, he realized it was much larger than a beaver. It was going to take a lot of effort.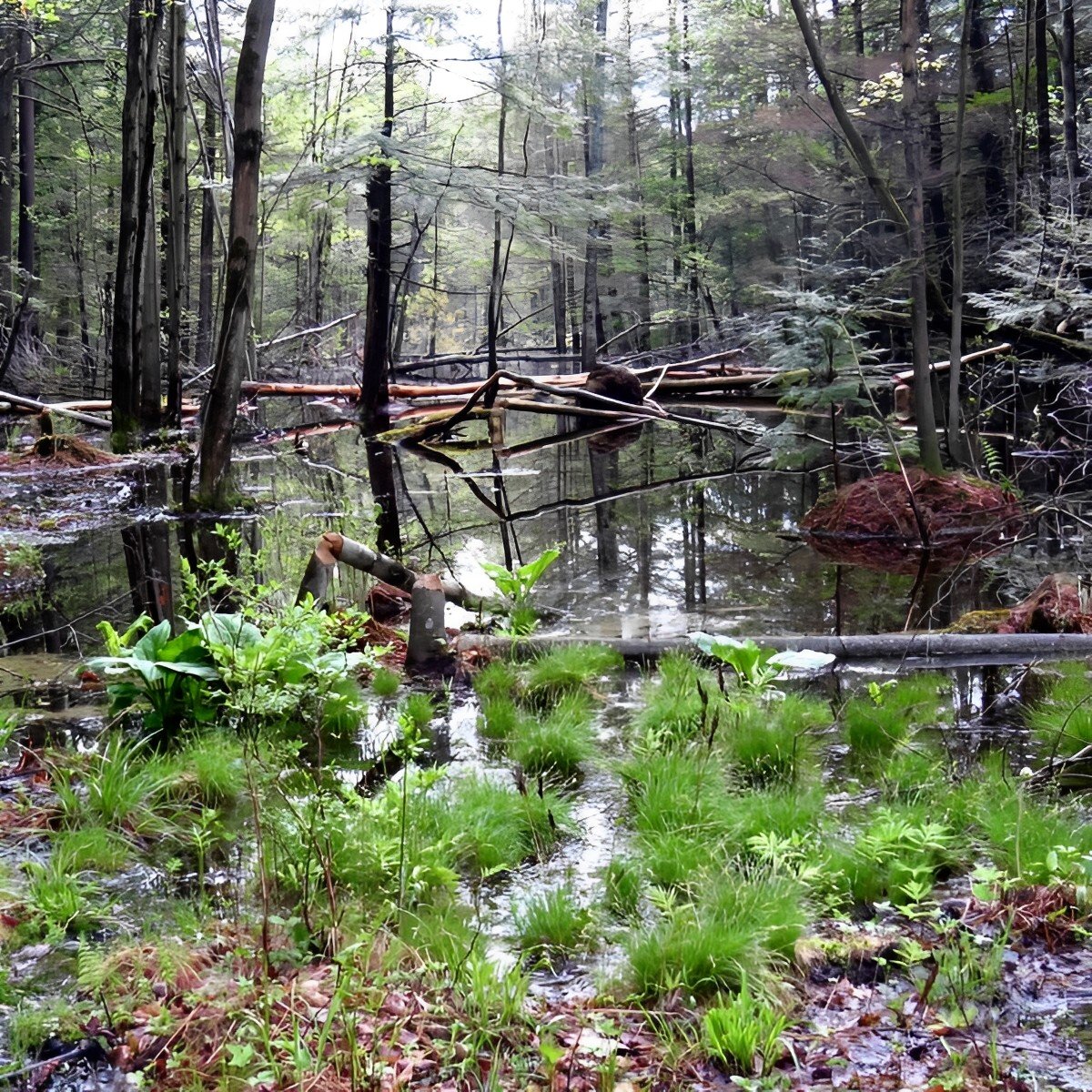 Without a second thought, Jim heroically made his way toward the still-unidentified creature. He had to save it from the dangerous mud. 
A Fight For Life
Although he didn't know what the creature was, he was determined to save its life. He thought of the possibility of it being a massive beaver, but that theory was starting to fade. 
One thing was sure; he had to be extremely careful.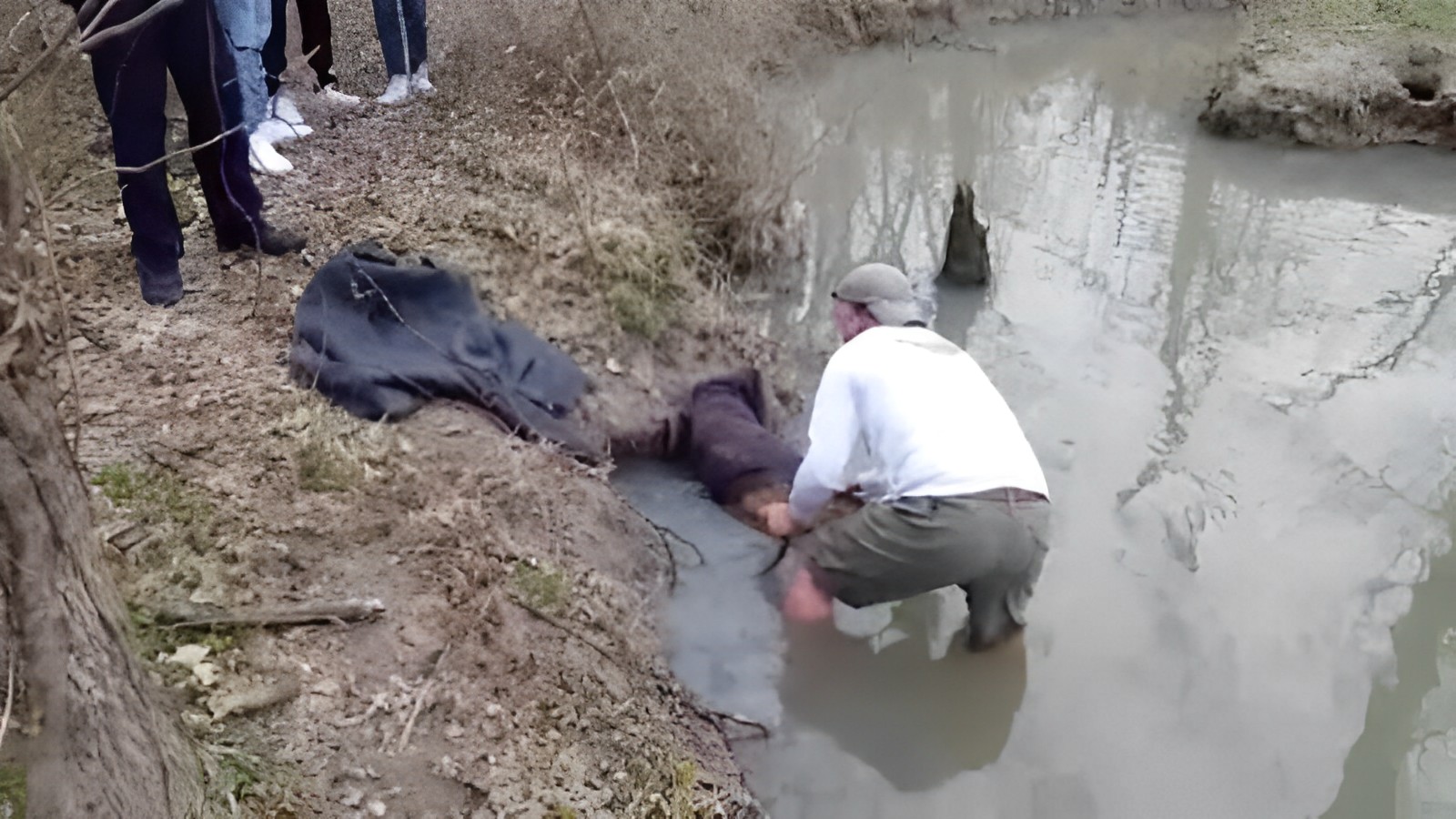 So he called a team of experts to come and help him. If it was a territorial animal, it would probably feel very vulnerable. An animal struggling for its life can be very protective and get violent to protect its own life. 
Not Only Bites
Being attacked was Jim's biggest fear, but what crossed his mind was that this animal could also carry rabies. If he was bitten by it, it could be very bad news for him.
Rabies is one of the most fatal diseases for humans; it causes a lot of distress to whoever is infected.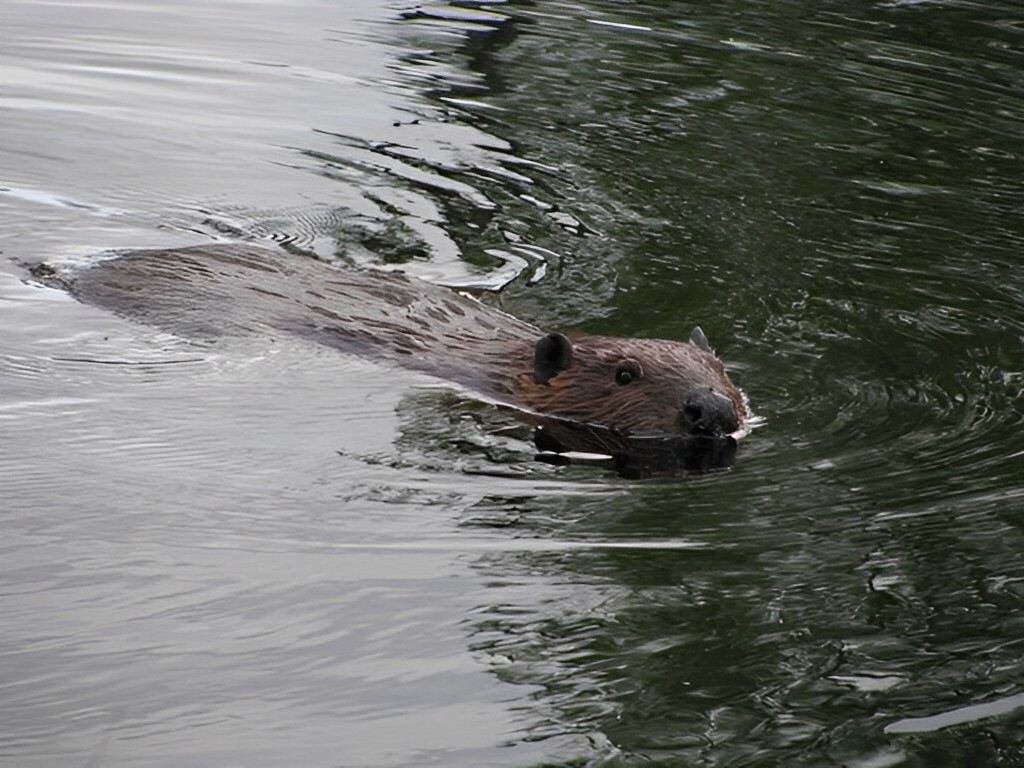 When the team arrived, they were very careful. But unfortunately, one of the members got bitten by the animal and had to be rushed to the hospital. However, the team continued its mission.
A Difficult Task
The mystery was starting to unfold, but the relentless animal seemed to be very anxious. Even with help, it was very tough getting the creature out of the mud, and now that it was getting aggressive, they had no option but to cover its head.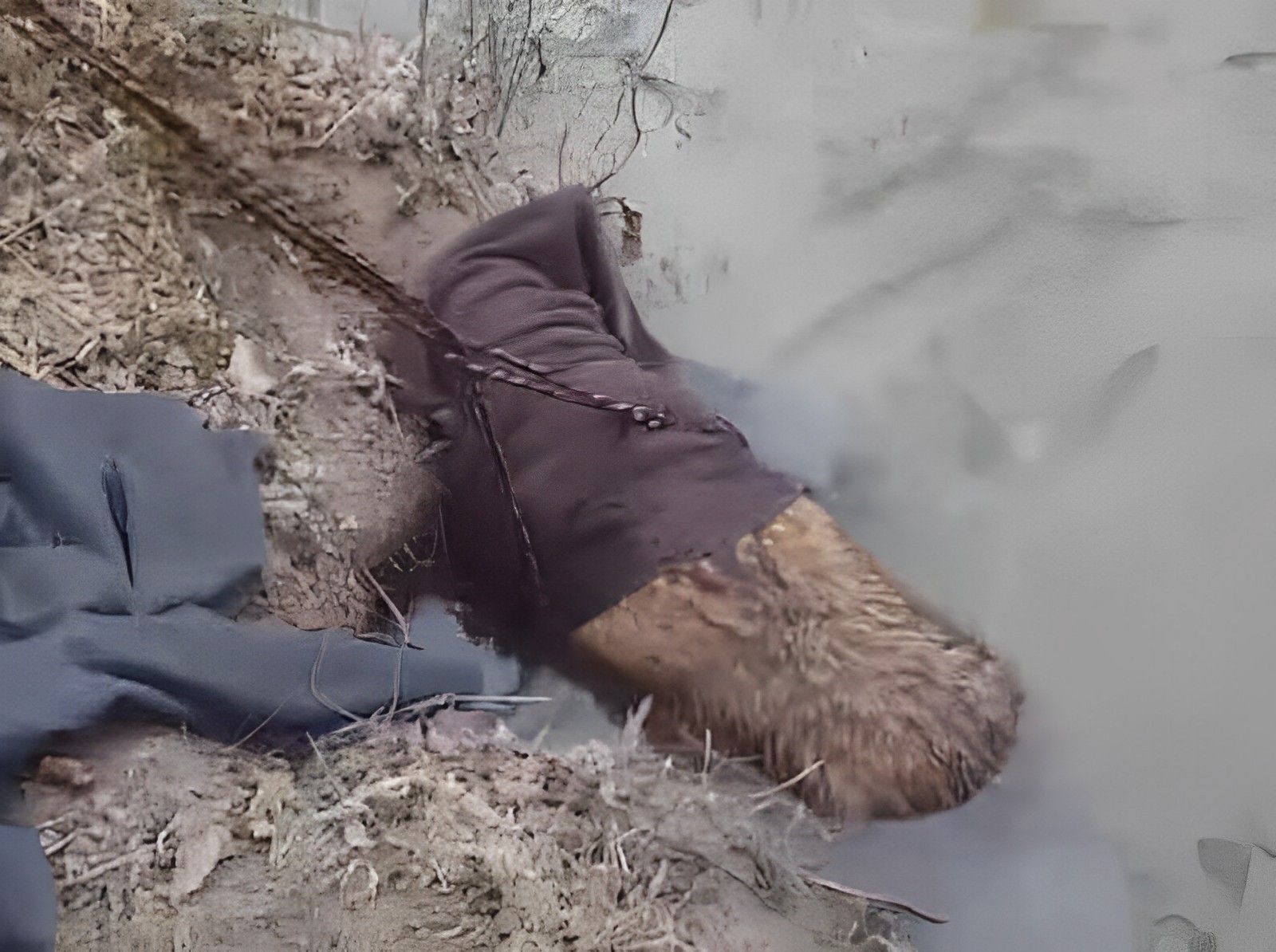 Fortunately, the animal did calm down after a t-shirt was placed over its head. They were also able to use a chain to pull it. So pulling it toward the shore was more manageable without the erratic movements and fear of getting bitten. 
A Flawed System
The team tried to pull, but the bulky animal was too heavy and stuck. They had to find a way. They couldn't give up now. One of the people helping started digging around it, but something else was needed.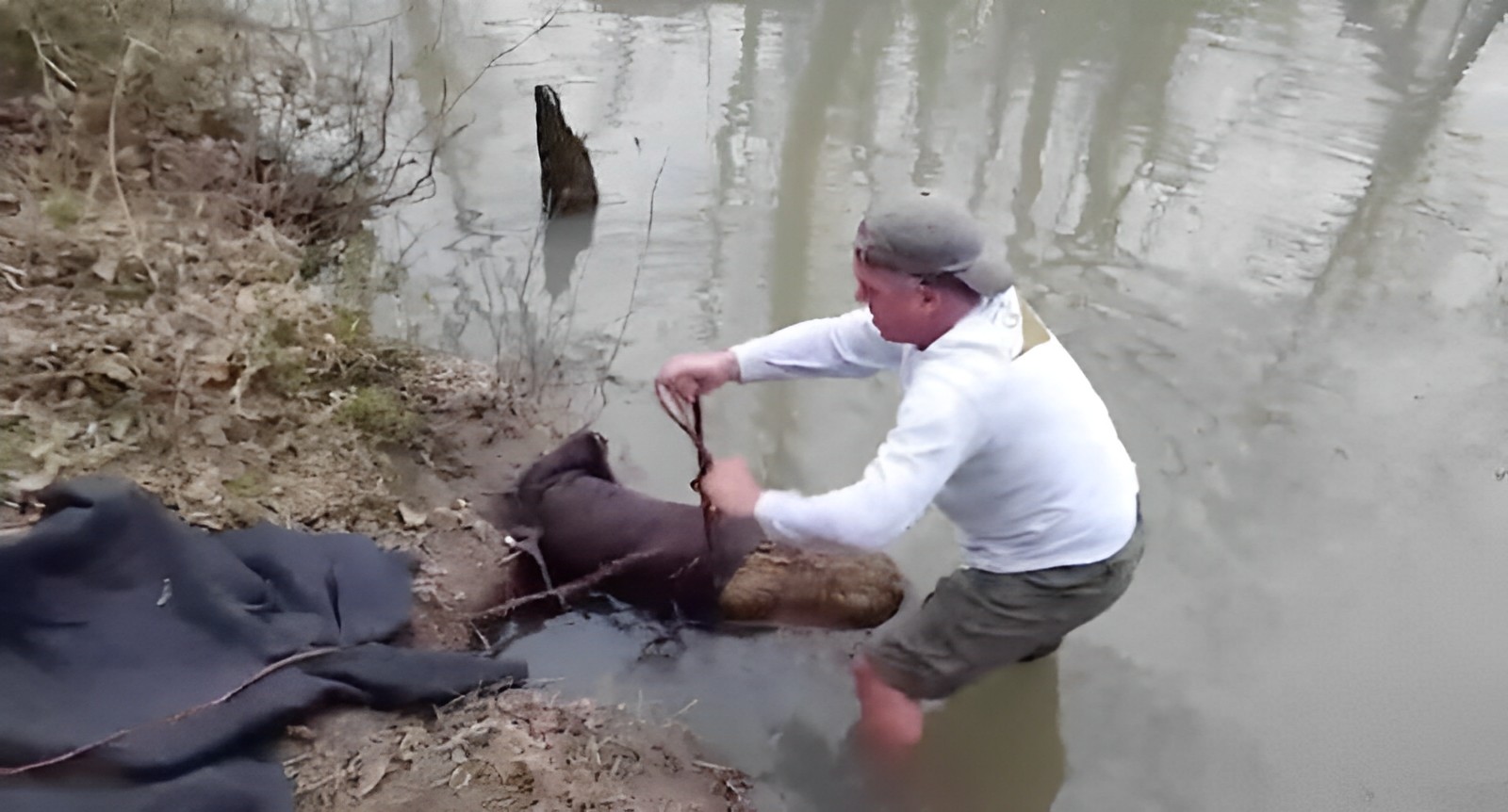 They had managed to wrap a chain around the creature, but it still seemed incredibly stuck. Someone came up with the idea of doing a rudimentary pulley system. They had to be wise, so they wouldn't end up harming the animal more than it already was. It wouldn't be easy, though. 
A Final Pull
After struggling against the force of nature and the animal they were trying to save. Jim and the team of volunteers were able to give a final pull and release the creature from the mud. Everybody was panting, fatigued from the effort. But now, they would know what mystery animal lay beneath the wrapped t-shirt. Being very careful, Jim carefully approached the panting animal.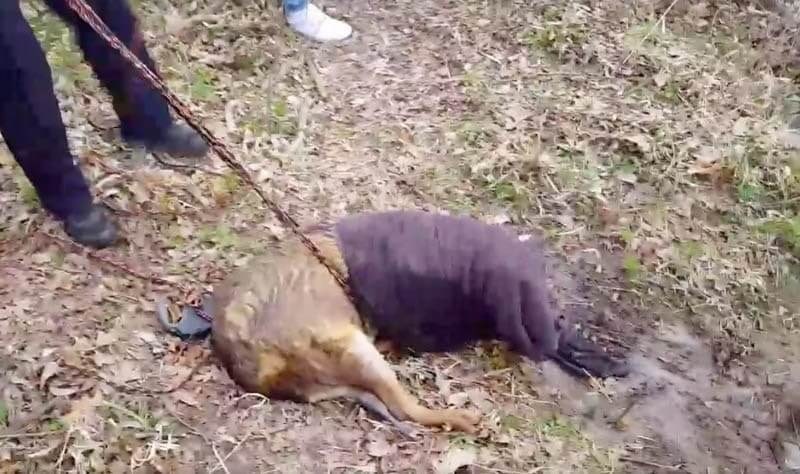 When he pulled it out and revealed what the creature was, the team couldn't believe their eyes. 
Definitely Not A Beaver
Not a log, not a groundhog, and definitely not a beaver. It was a dog! And it was scared to bits. The poor canine had been trapped, possibly for many hours, in the muddy creek. Shocked by the experience, the dog curled up in relief.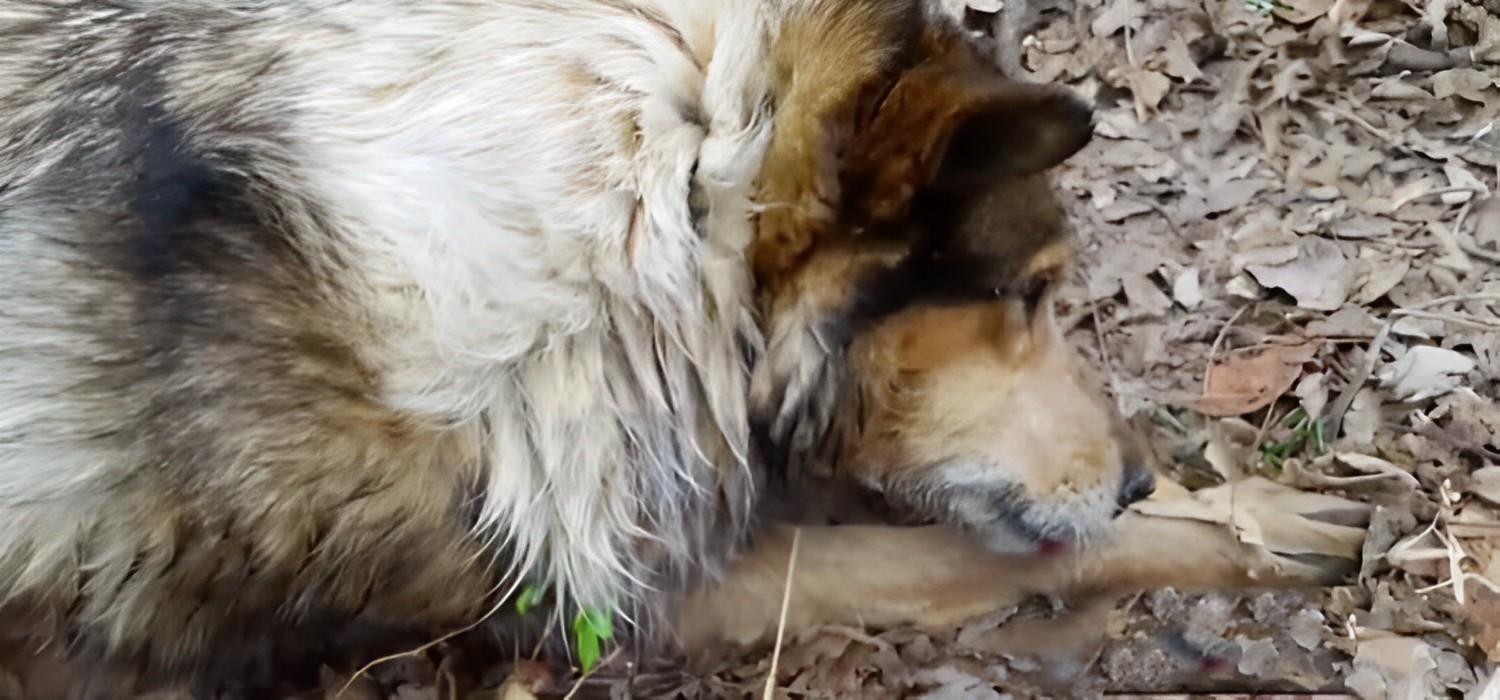 It was a beautiful sheepdog under the layers of mud and grime it had been exposed to. The dog seemed very protective and weary of the people surrounding him. The question remained. How on Earth did it get there?
A Furry Friend
The oddest part of the ordeal was that a beaver was the one that had led him to the scene. If it weren't for the beaver's inclination, Jim would've probably dismissed the furry log as something strange floating on the lake and continued with his day.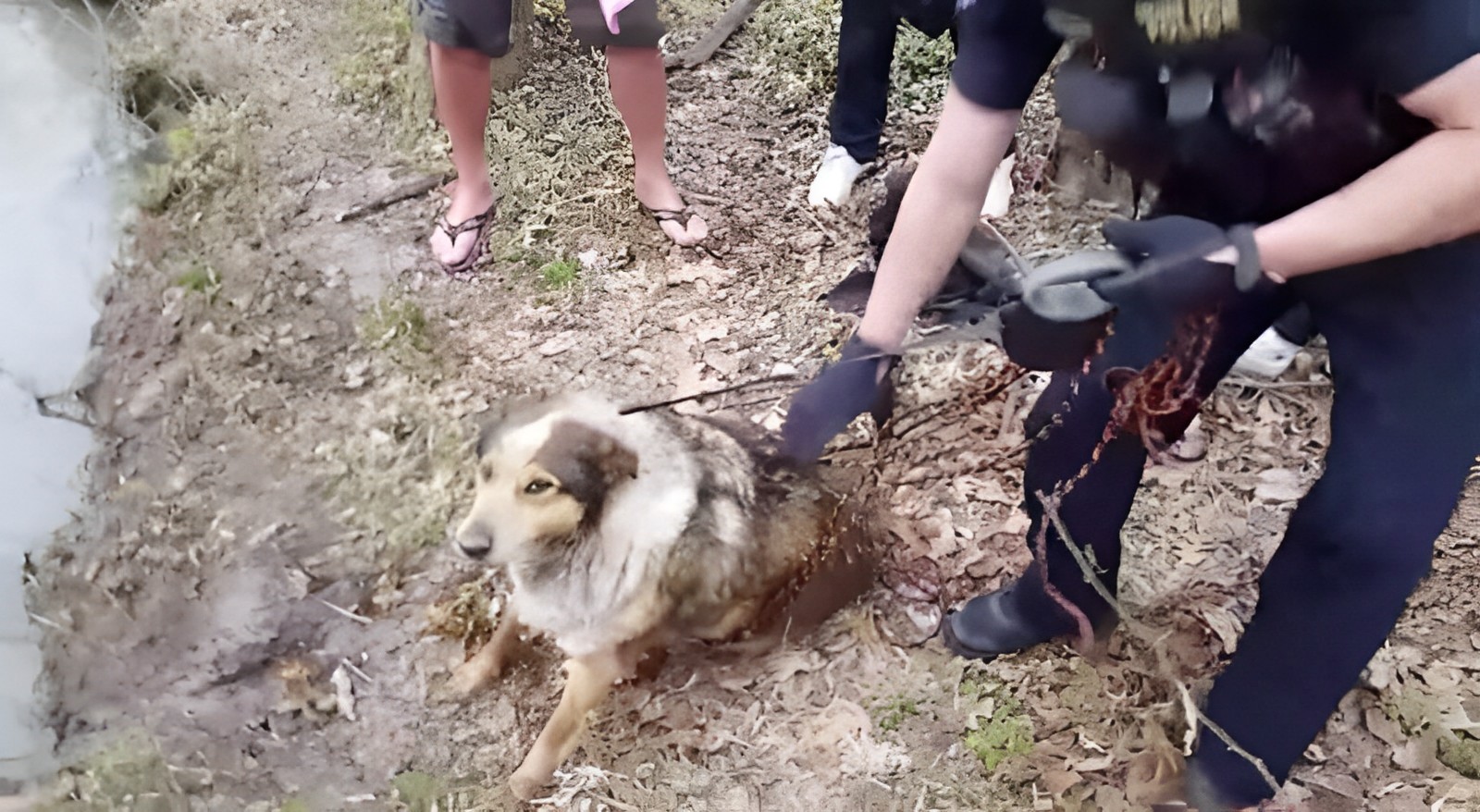 But thanks to the giant rodent, he was able to save this poor dog's life. So, was this beaver taking care of the dog? It's hard to tell, but we'd like to think so.
Against The Clock
Even though the dog seemed to be responsive, it was still in an awful condition. He needed to be transported to the veterinary emergency room immediately. He was also aggressive and protective of its wounds.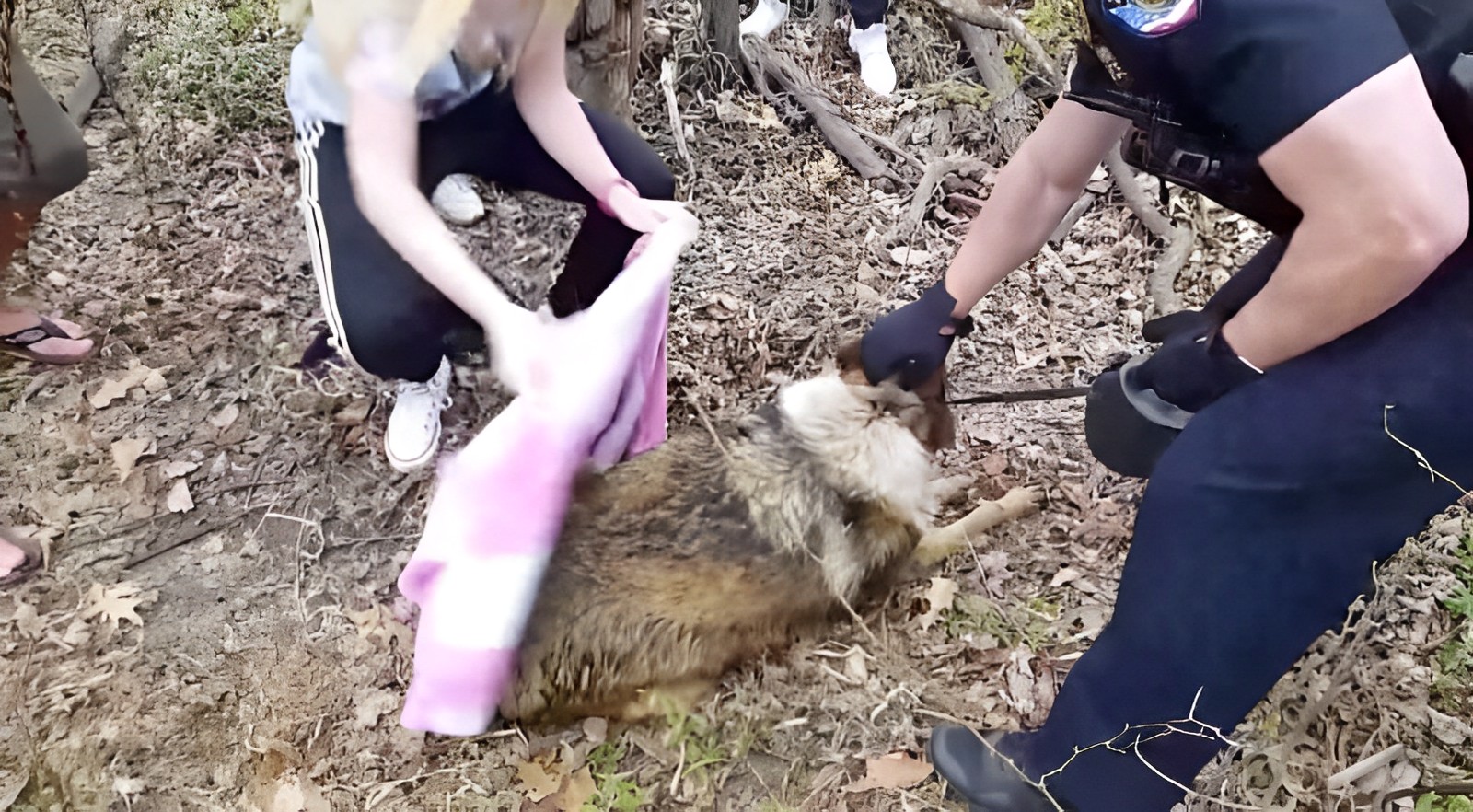 The team made sure to keep the dog warm while they found a way to transport it to the nearest car. In the meantime, they decided to name the dog Teddy. Because even though he looked pretty beaten up, he still looked like a teddy bear. 
Unable To Move
Teddy, the survivor dog, could not walk by himself and was too aggressive to be carried in someone's arms. So one of the rescue team members rushed to get something that would allow the move. Luckily, they found a wheelbarrow from a nearby ranger.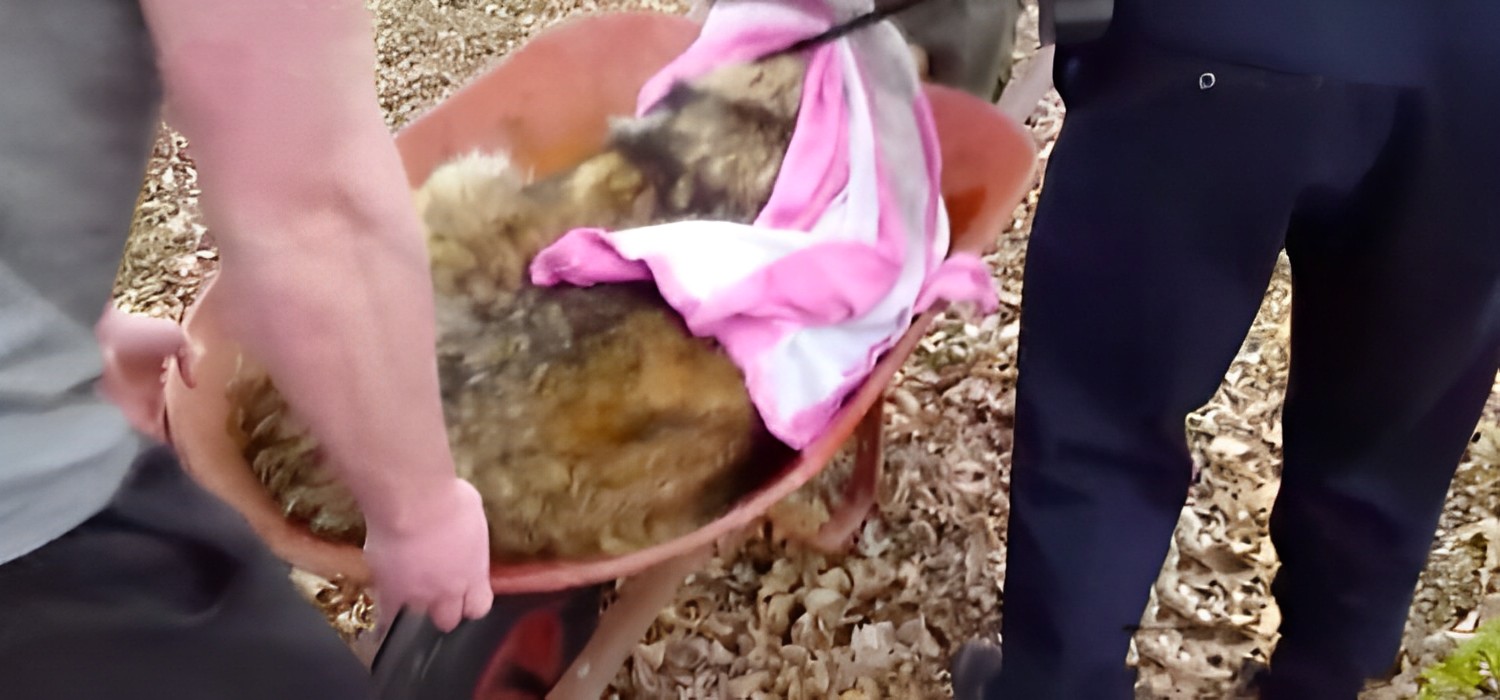 The dog was exhausted after fighting for its life for so long. There were no visible wounds, but surely it needed medical attention urgently. With the wheelbarrow, it was easy to carry him to Jim's car, which was parked near the forest.
Safety At Last
When they reached the car, one of the team members suggested Jim call the Oklahoma Alliance for Animals, also known as the OAA. When he did, they gave him instructions and told him to wait where he was, which at this point, was a parking lot.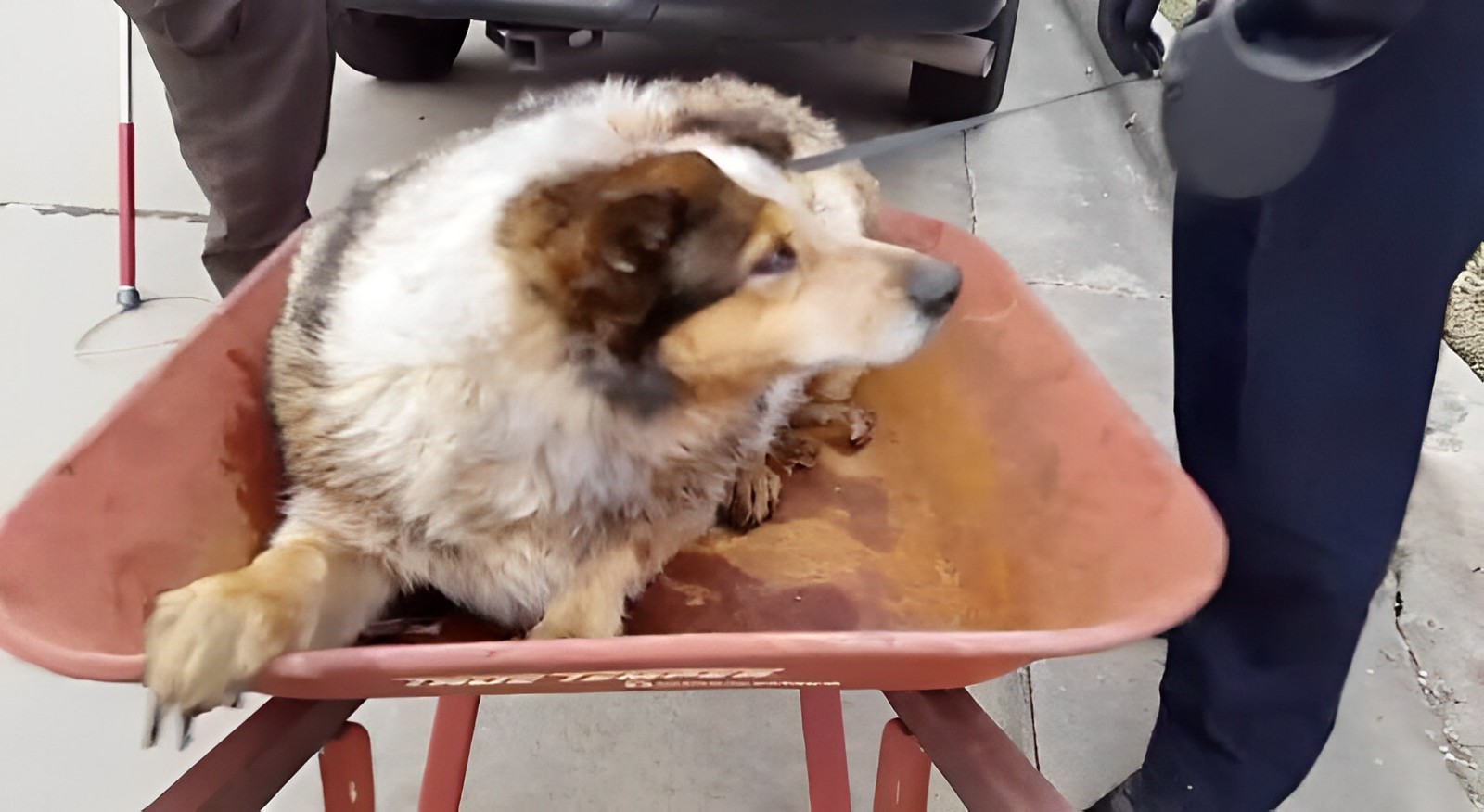 Luckily, the OAA people arrived very fast. And from there, they would take care of Teddy. Jim had done so much already. He was relieved the dog would get the professional attention it needed. 
Theories About Teddy
While the vets were treating Teddy, Jim filed his report to the OAA. They started to think of possible theories about how the poor dog had met such a fate. All of the theories were uncomfortable but realistic.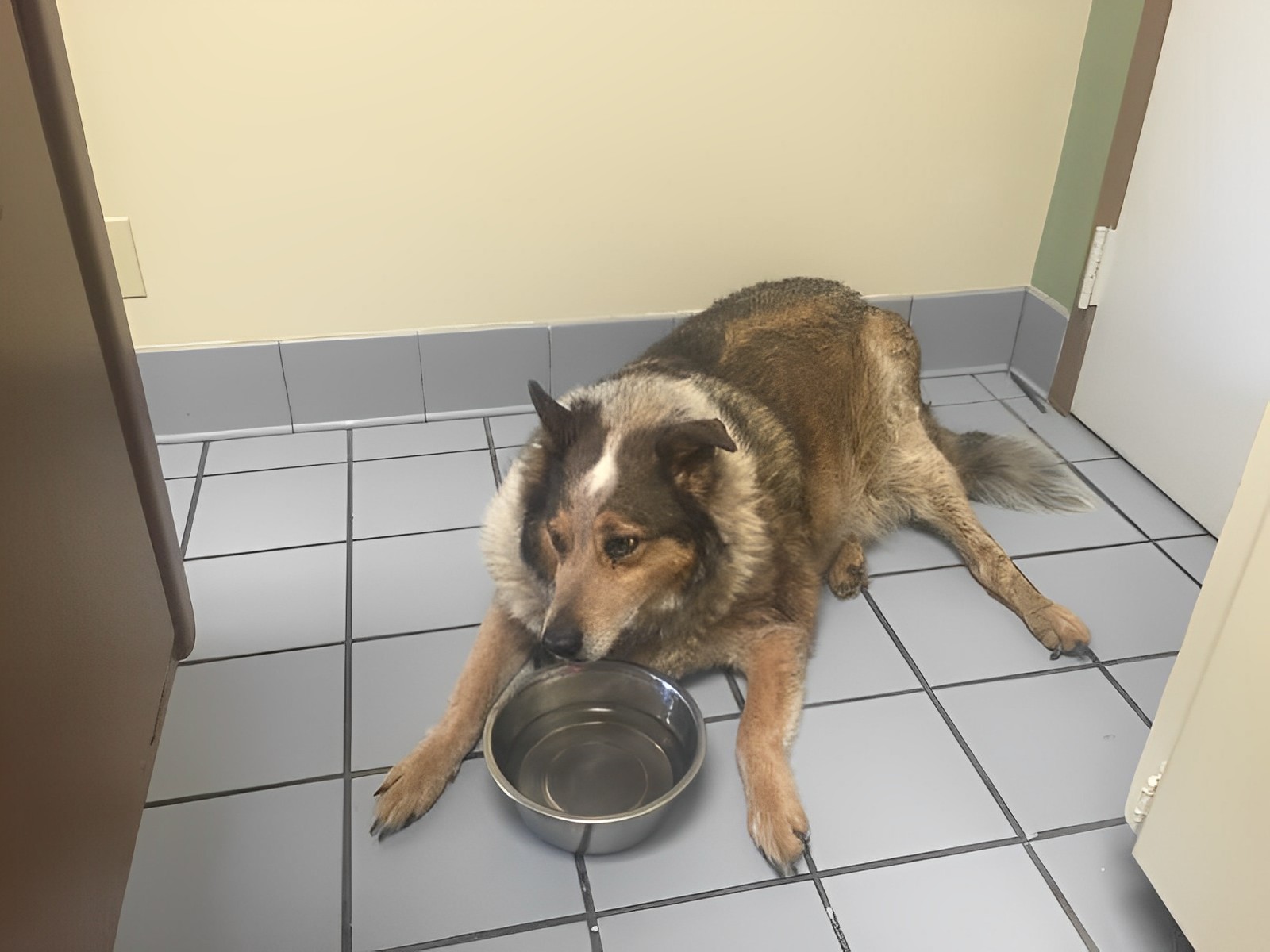 The poor canine was extremely distrustful of humans, and this tends to be a bad sign.  They couldn't believe someone would do something like that on purpose. Teddy seemed like such a beautiful dog. How could anyone harm such a lovely creature?
A Good Prognosis
After his lengthy vet consultation, it was decided that Teddy would have to undergo treatment. The Oklahoma Alliance of Animals found him somewhere suitable instead of immediately sending him to a shelter. He needed recovery and rest.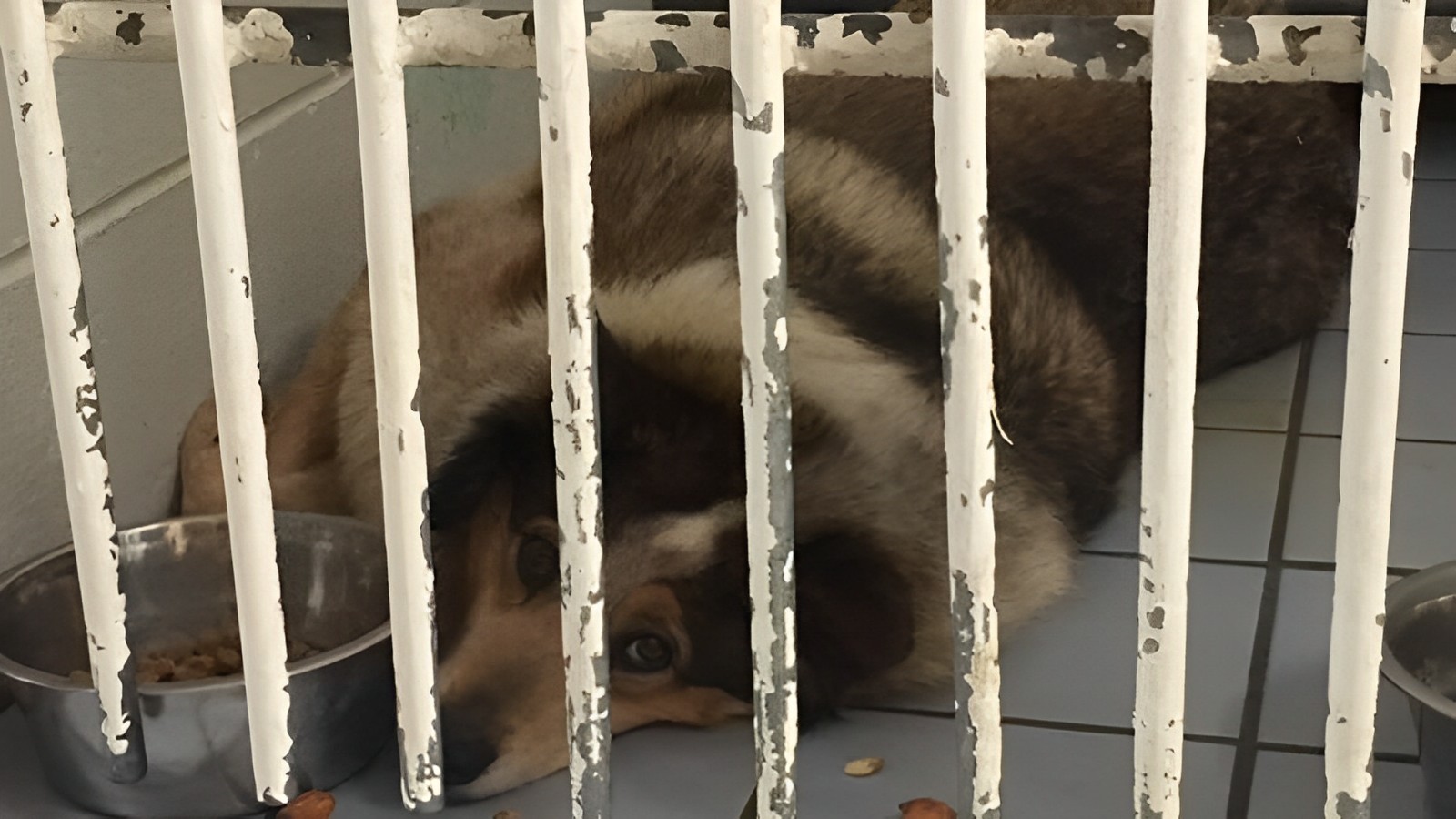 It was so lucky that Jim found Teddy because if it weren't for him, he would not have survived the muddy creek. Fighting for his life, Teddy would finally be able to eat a hearty meal and have a bed, at least until he found a home. 
Lucky Rescue
Teddy was in stable condition and treated by professionals who genuinely care about animal wellbeing. He was in good hands for now. After being tested, it was confirmed he didn't have rabies or any infection or disease. So the team member that got bitten could relax.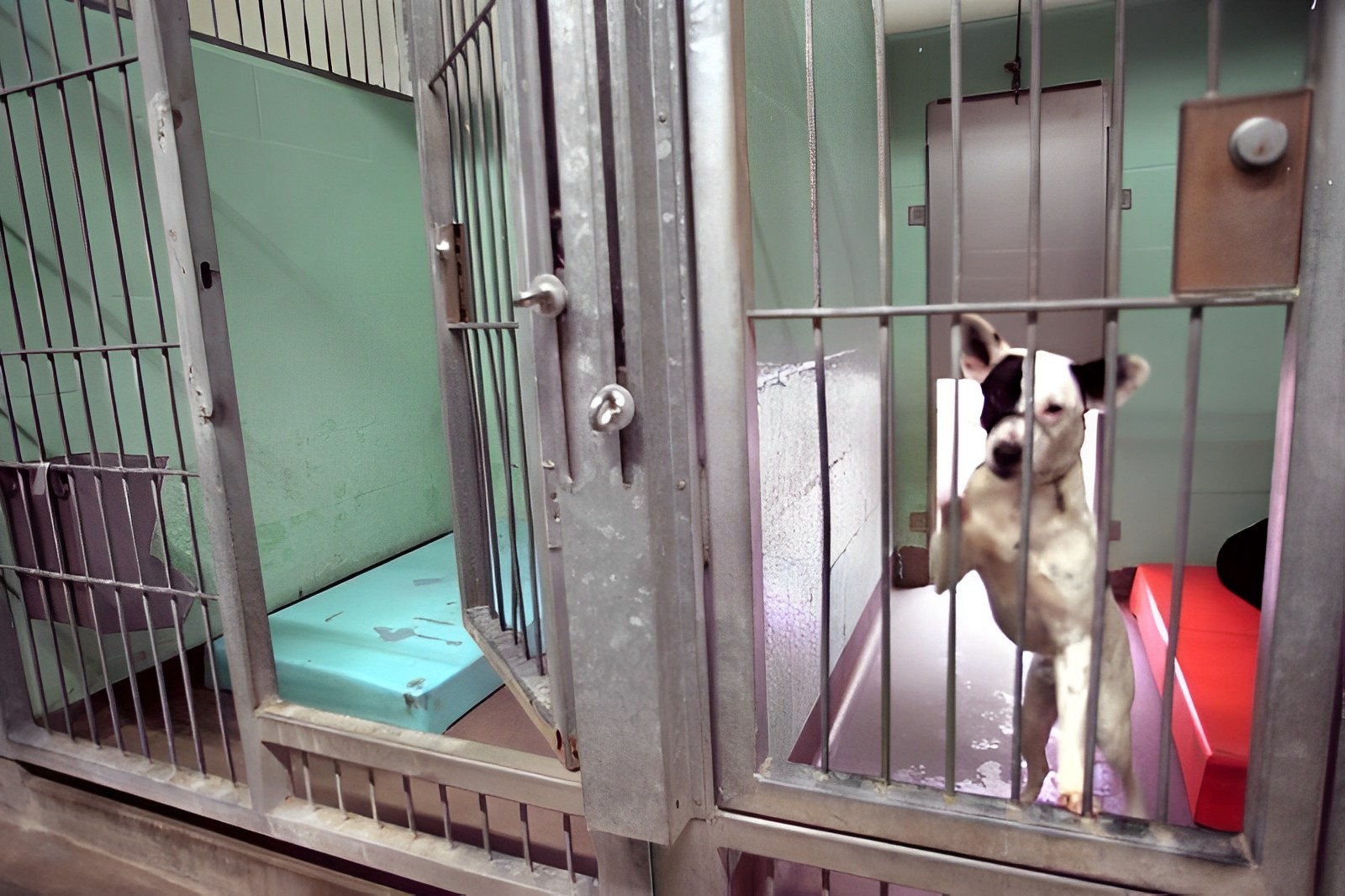 And for now, he wouldn't need to go to a shelter. Although shelters are necessary and great in most senses, they can be very challenging for dogs that have gone through heavy experiences and health issues. 
He Wasn't Feeling It
Teddy was still in a lot of distress. He couldn't get used to his cage at the OAA and was still showing aggressive behavior toward the staff, growling and nipping anyone who came nearby. Poor Teddy couldn't sleep and was restless most of the time.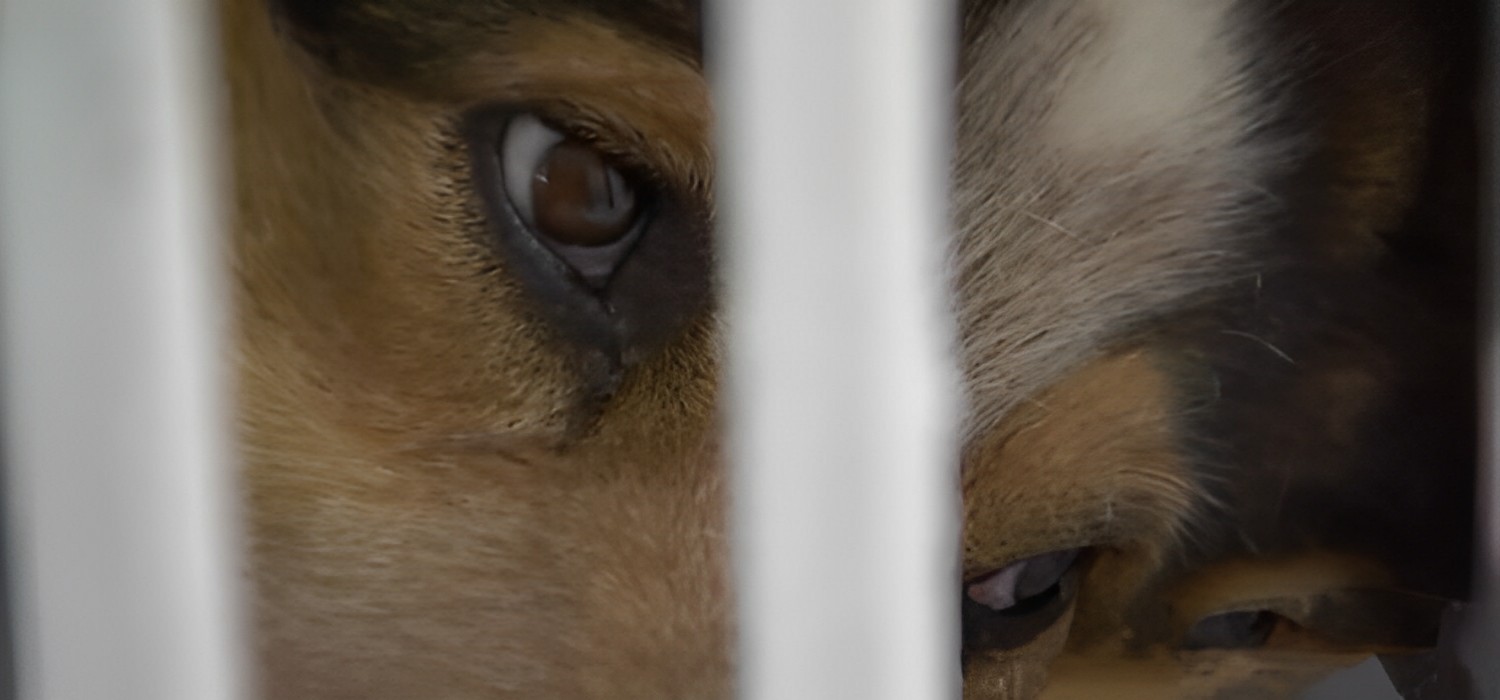 The vets and volunteers at the OAA realized he was still in a lot of pain. So they put him under a painkiller treatment that would hopefully ease his ache and help him have a smoother time. 
A Senior Dog
The vets determined through their analysis that Teddy wasn't a puppy. Actually, he was far from being one. He was over seven years old and had a pretty rough life. This isn't good for dogs that are up for adoption because people usually prefer adopting young, cute puppies.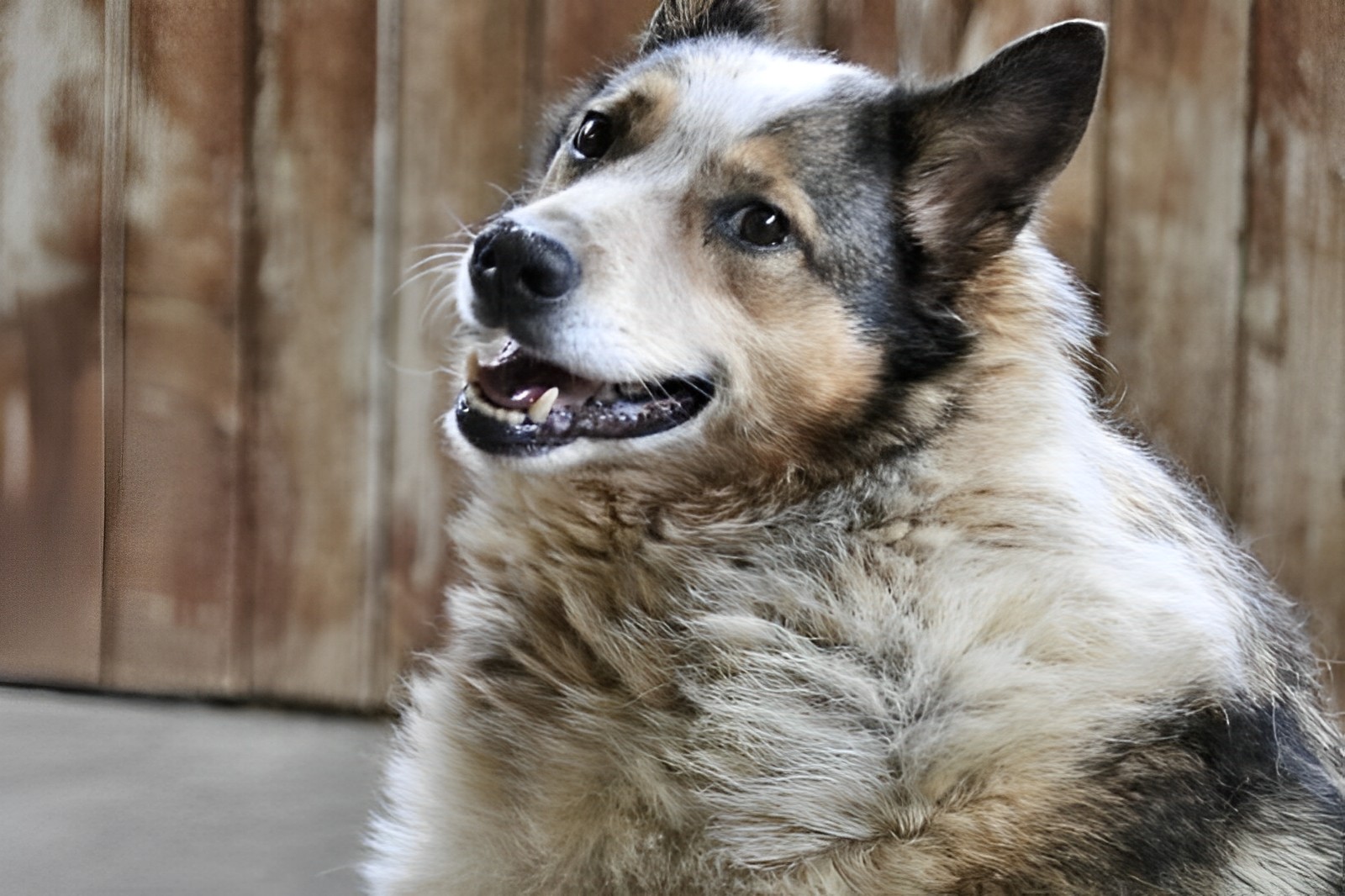 Adoptees are usually unaware of the benefits of adopting an older dog, and that's why they are the last ones to be claimed. But older dogs are calm, stick to routine, and tend to be very docile. 
An Underlying Condition
After long treatments, he was finally improving, but there was another issue. Teddy refused to exercise. This made him overweight and prone to a lot of problems, especially in the joints, ligaments, and bones.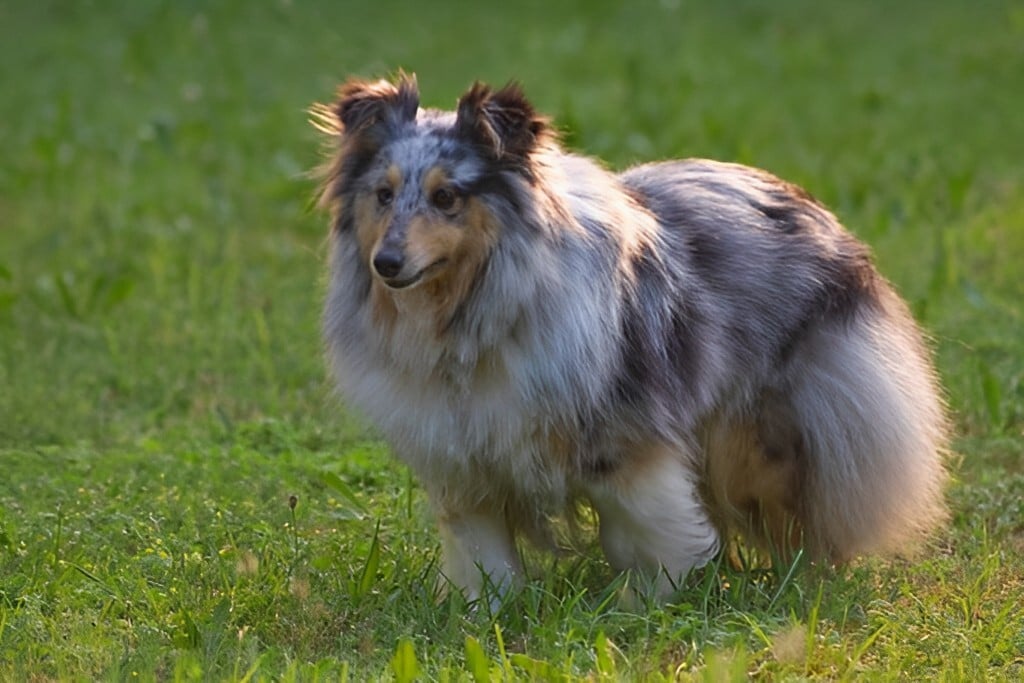 For a dog of his age, it seemed very strange that he didn't want to move, and whenever he did, it was very clumsy. It would take a lot of effort to bring him back to his ideal weight, but even more to help him adapt to humans. 
The Magic Of The Internet 
Then, something unexpected happened. Jim's Facebook post, where he told the details of his adventure, started gaining a lot of traction and became somewhat viral. This was very positive for Teddy since this would raise his chances of getting adopted. Many people were interested in the story and started making up theories as to how he had ended up in the mud.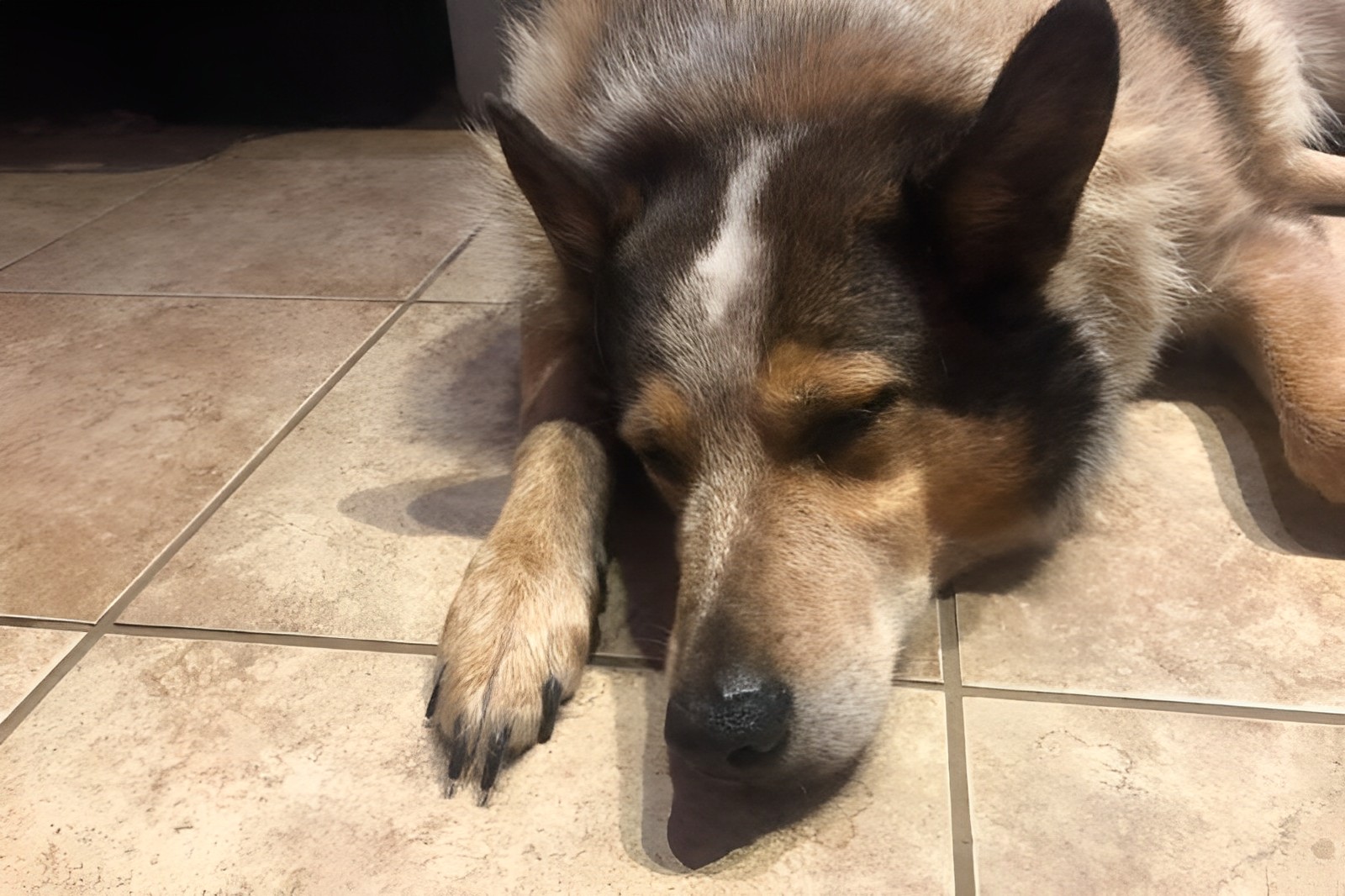 With his health improvements, his attitude also got better. He went from being a grumpy dog to being playful and amicable with other dogs and people.
Grateful For The OAA
Thanks to social media and the OAA, Teddy would be in good hands. He was starting to be more docile, especially toward one of the receptionists at the OAA. His slow but sure improvement would be very beneficial when his time came to be adopted.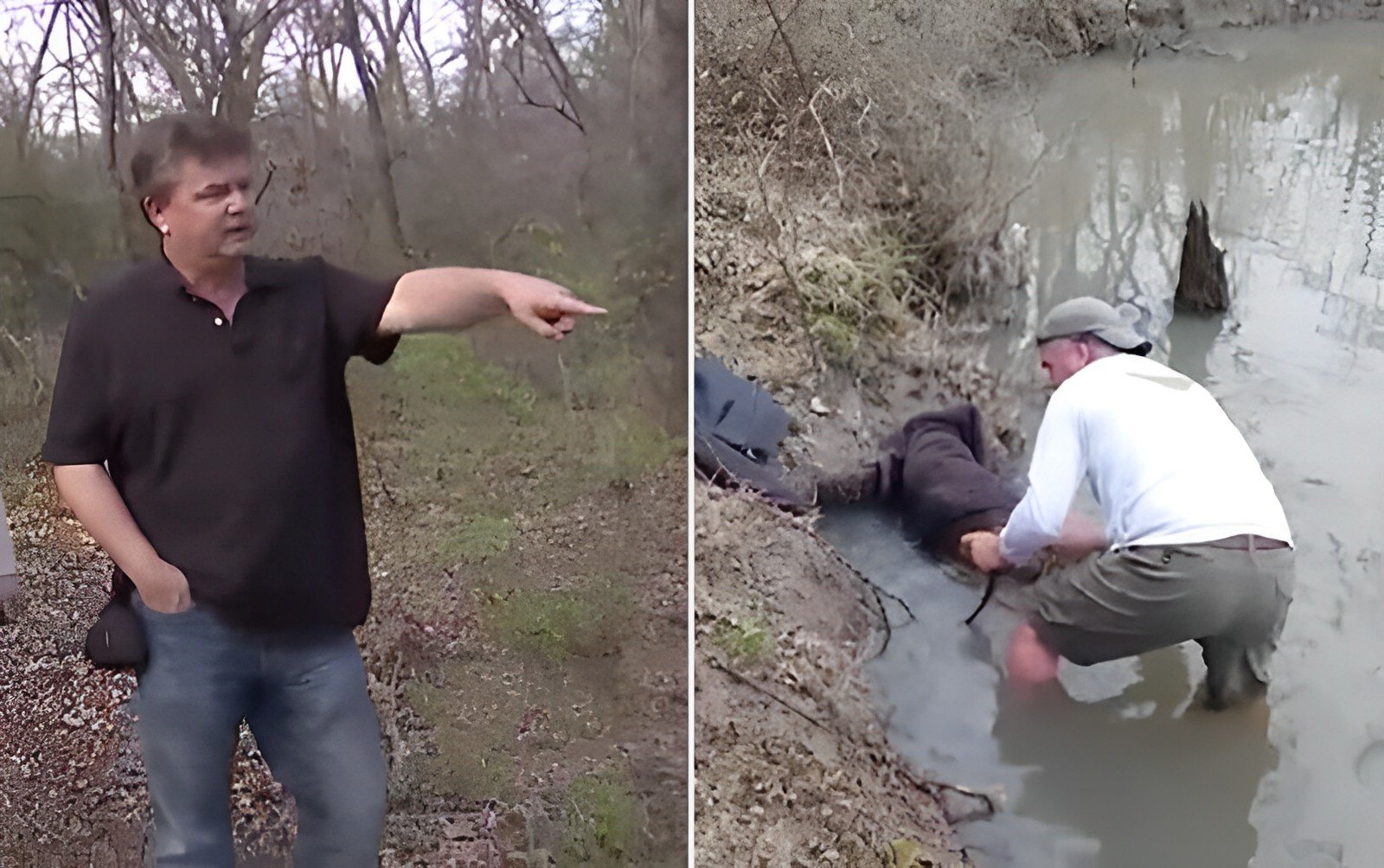 Because of the story's success, the OAA set up a Facebook page where they would release updates on Teddy's health and well-being. They named it "Teddy's Big Adventure." Nowadays, it still works as a platform for the OAA.
Shelter Life In The US
Although Teddy was in good hands, that isn't the luck of the over six million animals that are processed yearly in the US animal shelter system. Most of these animals are dogs.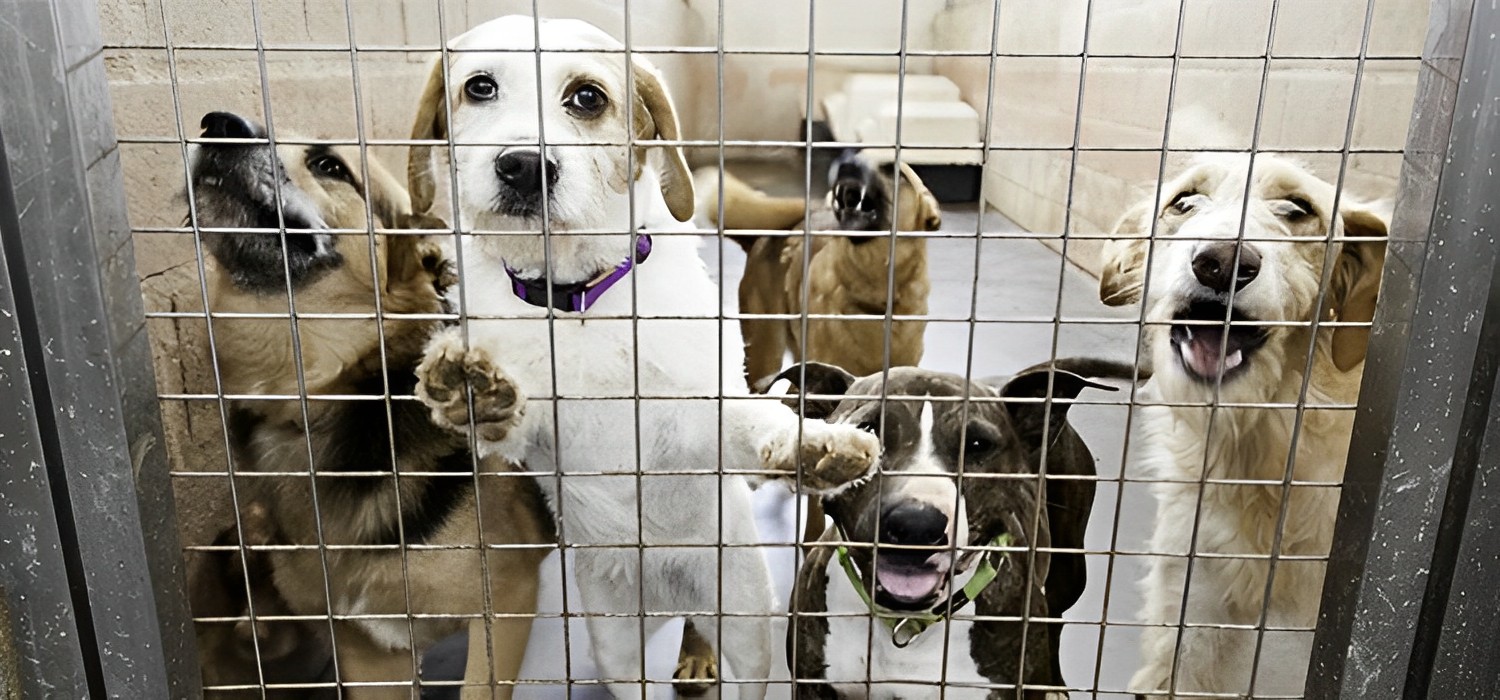 There are also very low adoption rates compared to the amount of dogs searching for a forever home. The numbers are very disheartening, but we can all help our furry friends in shelters. And by donating time and money to associations such as the Oklahoma Animal Alliance, there is hope.  
What About Teddy?
As for Teddy, he had a happy ending, after all! According to a Facebook post on his official page that said: "Teddy was adopted by one of the only people he liked at Alta Vista Animal Hospital while staying there. When he first arrived at the clinic, he was a bit on the cranky side, but now lives in his new home with his momma Jessie and other dogs."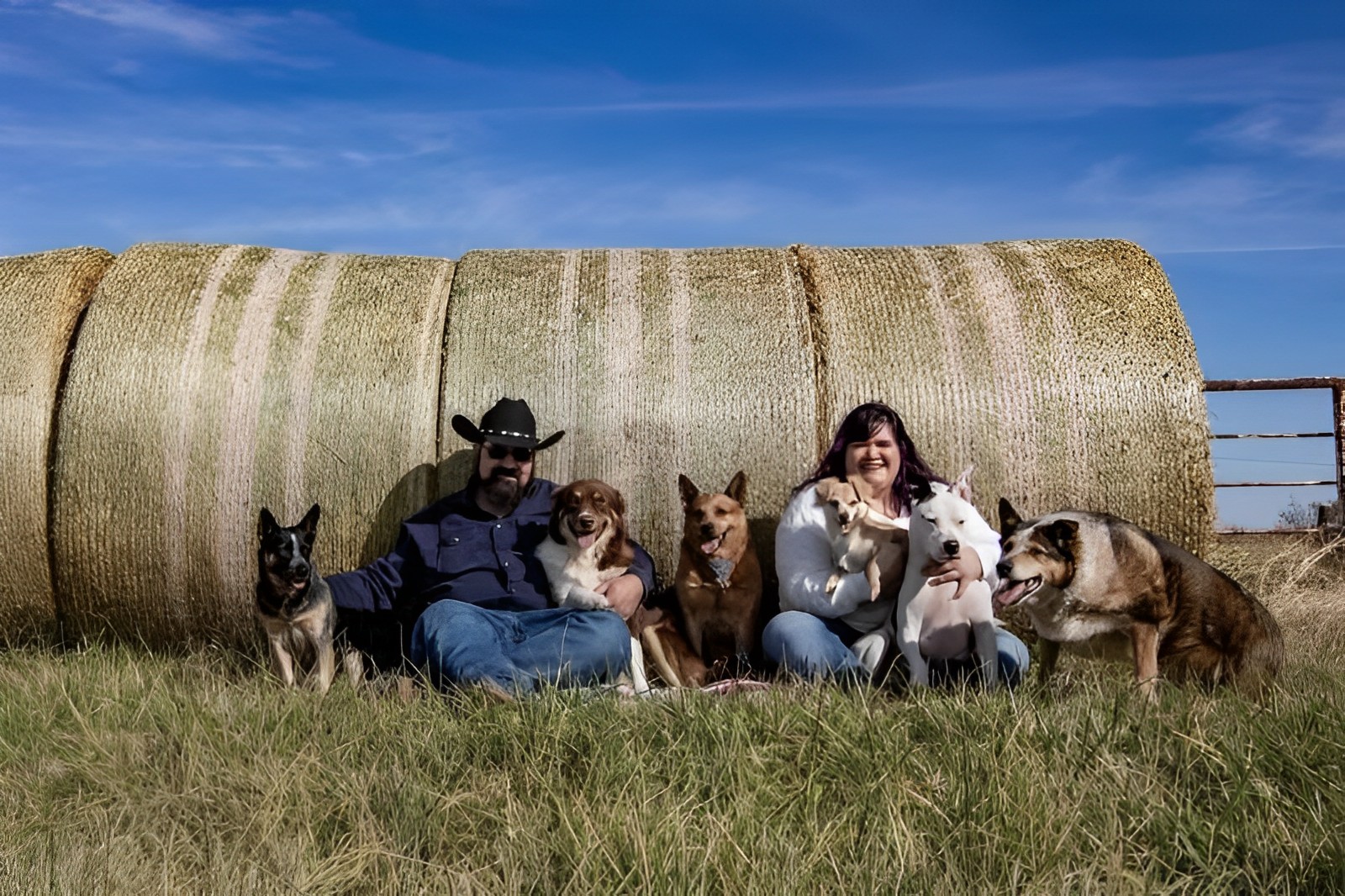 Now Teddy is living with five doggy siblings on a farm, where he is clearly the leader of the pack.
A New Chance 
Teddy got a new chance at life, and he's enjoying every minute of it. He even likes running and playing now! What seemed to be a tragic end for him was only the beginning of his life with a family that now loves and cares for him.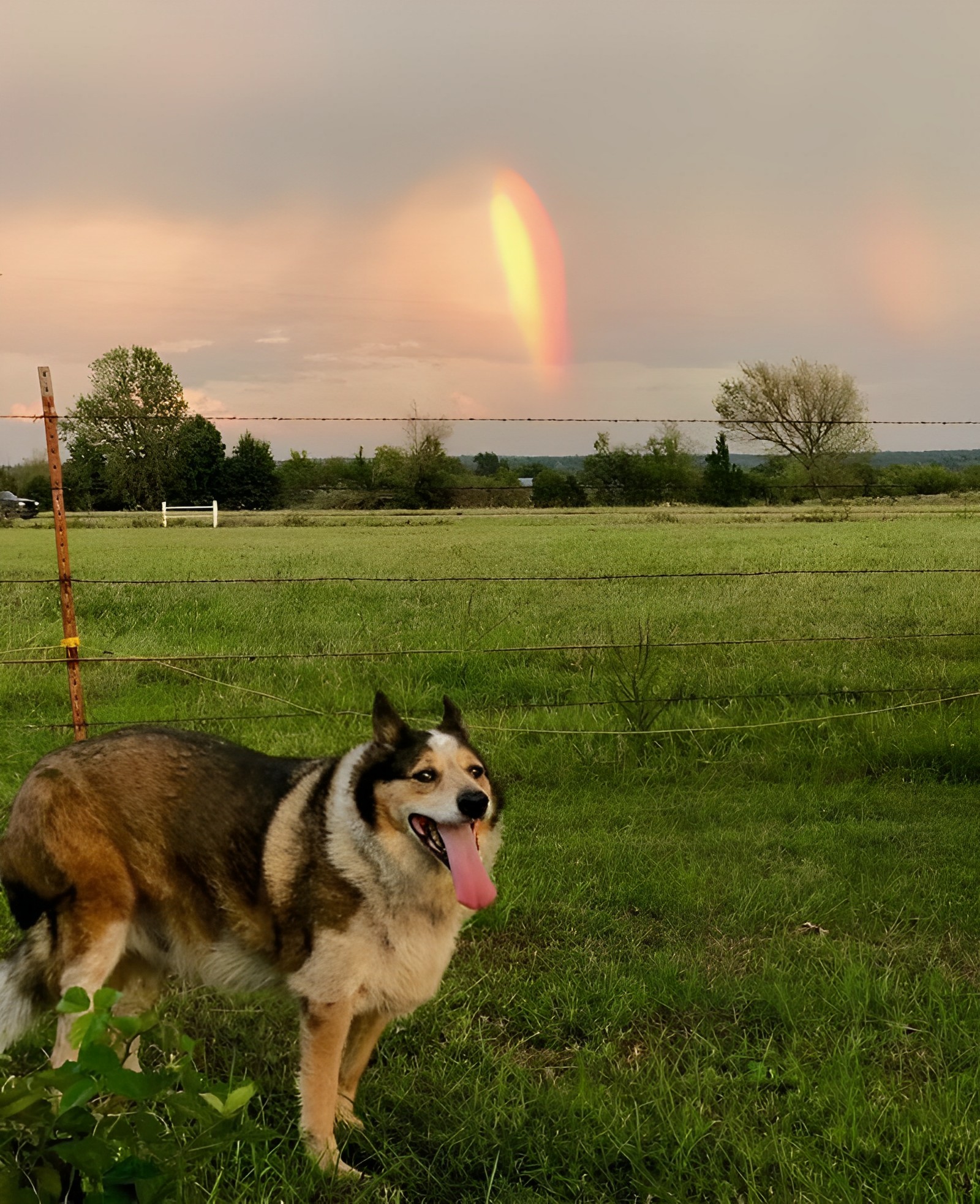 Now, through his official Facebook page, "Teddy's Big Adventure," the OAA, and Jessie, his new owner, advocate for animal well being and are always eager to help any animal who is in a distressful situation. Such goodhearted people!