A Couple Brings A Wild Puma Into Their Home: An Unusual Adoption Story
It's not every day you come across exotic pets. Once you do, there are a million and one questions running through your mind. This story of a Russian couple living with a pet puma in their one-bedroom apartment is particularly curious, and it's interesting how it all began.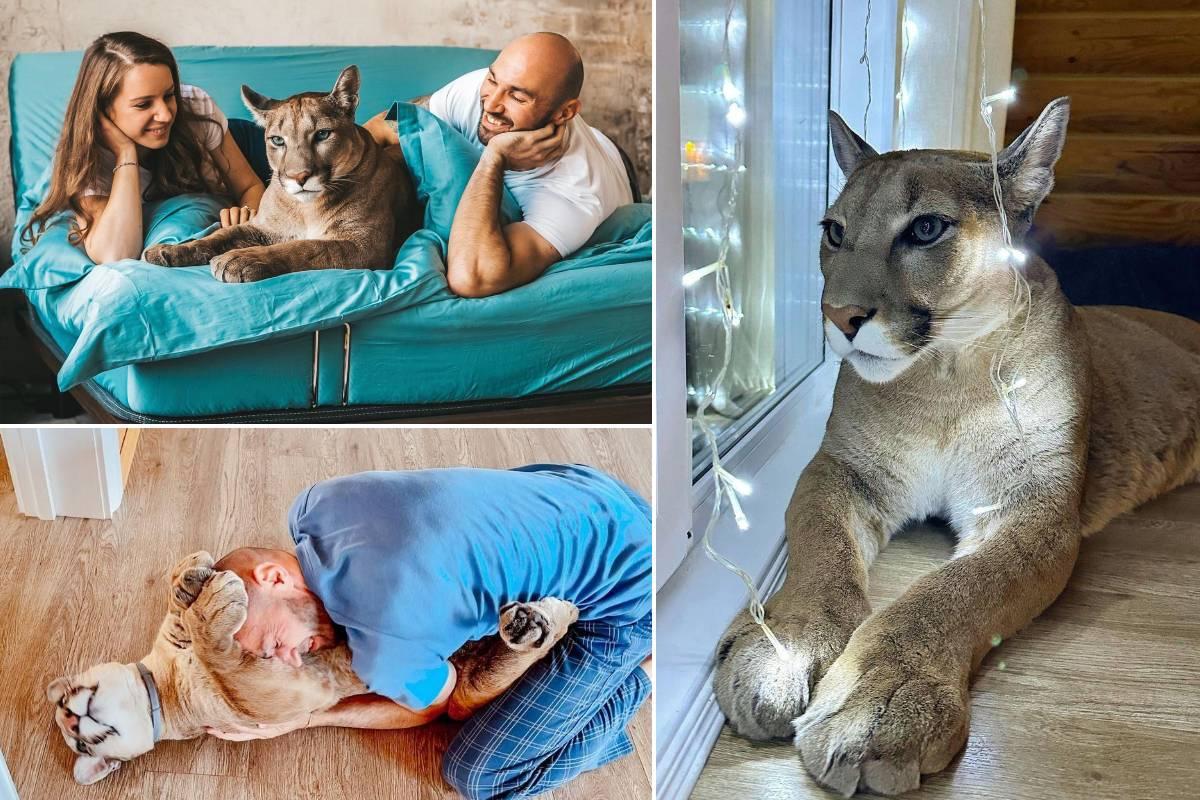 When this couple first got married, they always knew they wanted a pet, but they never guessed the interesting journey ahead. Let's dive into the heartwarming story of a cute little cub who became a part of the Dmitriev family.
Enter Mariya and Aleksandr
Mariya and Aleksandr Dmitriev are a Russian couple who live in a one-bedroom apartment in Penza. They've been living together since 2016 and knew they would soon expand their family.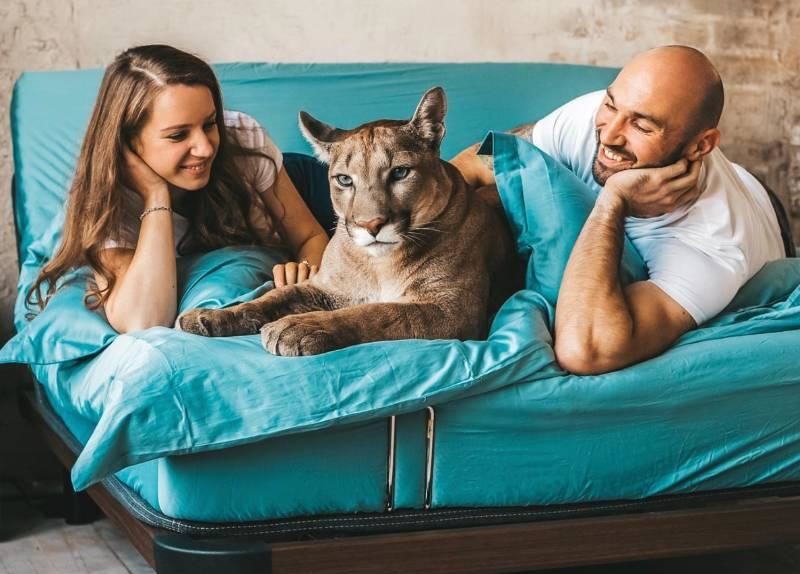 One day, they decided to visit a zoo to spend some quality time together. The couple never expected the turn their life would take from that moment. Walking through the zoo and taking pictures, they encountered a unique animal that changed everything.
A Cat in Distress
Mariya and Aleksandr spotted three cougar cubs born in the zoo. Their names were Messi, Suarez, and Neymar, all named after famous football players. This was in celebration of the Russian city hosting four World Cup matches.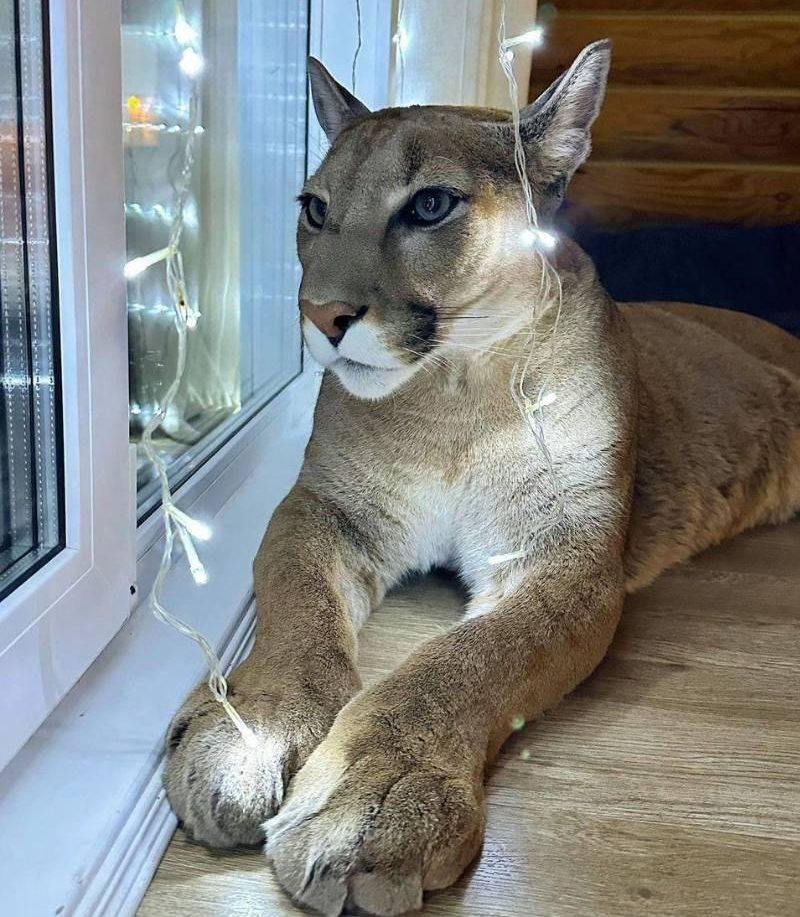 However, of the three cougar cubs, Messi caught their eyes for a reason. The poor cub was ill and didn't look like he would make it. Moved by its condition, the couple made an offer to adopt the little cub, and the zoo officials were only too happy to oblige.
The Couple Was Moved To Help the Poor Cub
Mariya and Aleksandr knew there was something special about Messi right from the start. Finding out he was suffering from health issues, they wished they could give him a better life outside the cage, as there were chances his health could worsen if he stayed.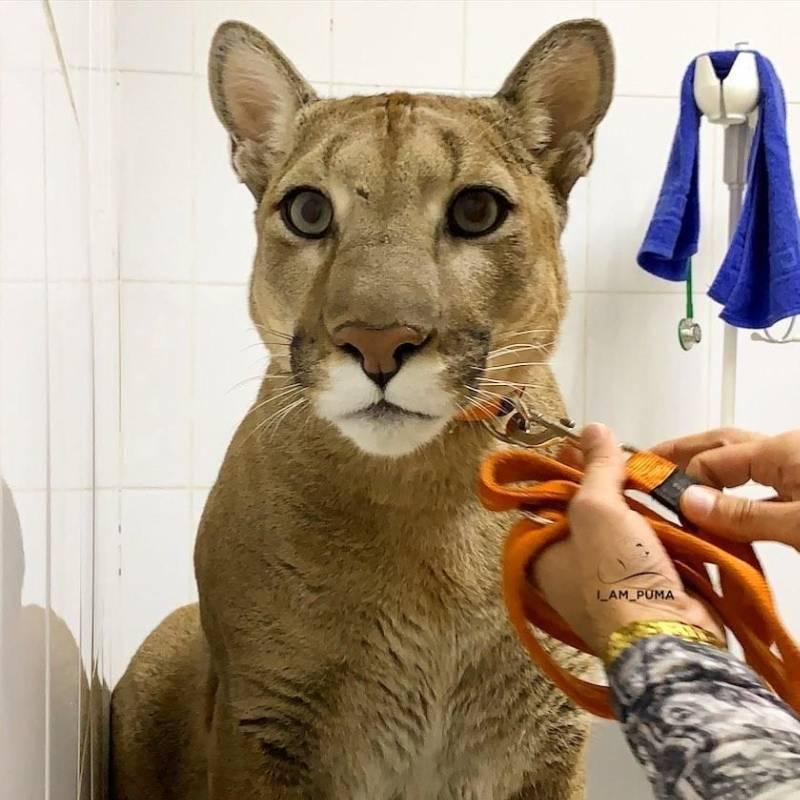 The zoo gave them three days to rethink their decision. The couple was torn about the morality of keeping a puma as a pet. However, nothing could dissuade them from their new sincere wish to have Messi. So, they went back to the zoo and began negotiations.
Love at First Sight
It was entirely love at first sight for Aleksandr and Mariya when they saw the puma. They couldn't resist the sad look of the cub, who looked like it might not survive. Although negotiations dragged on, the zoo eventually agreed with them.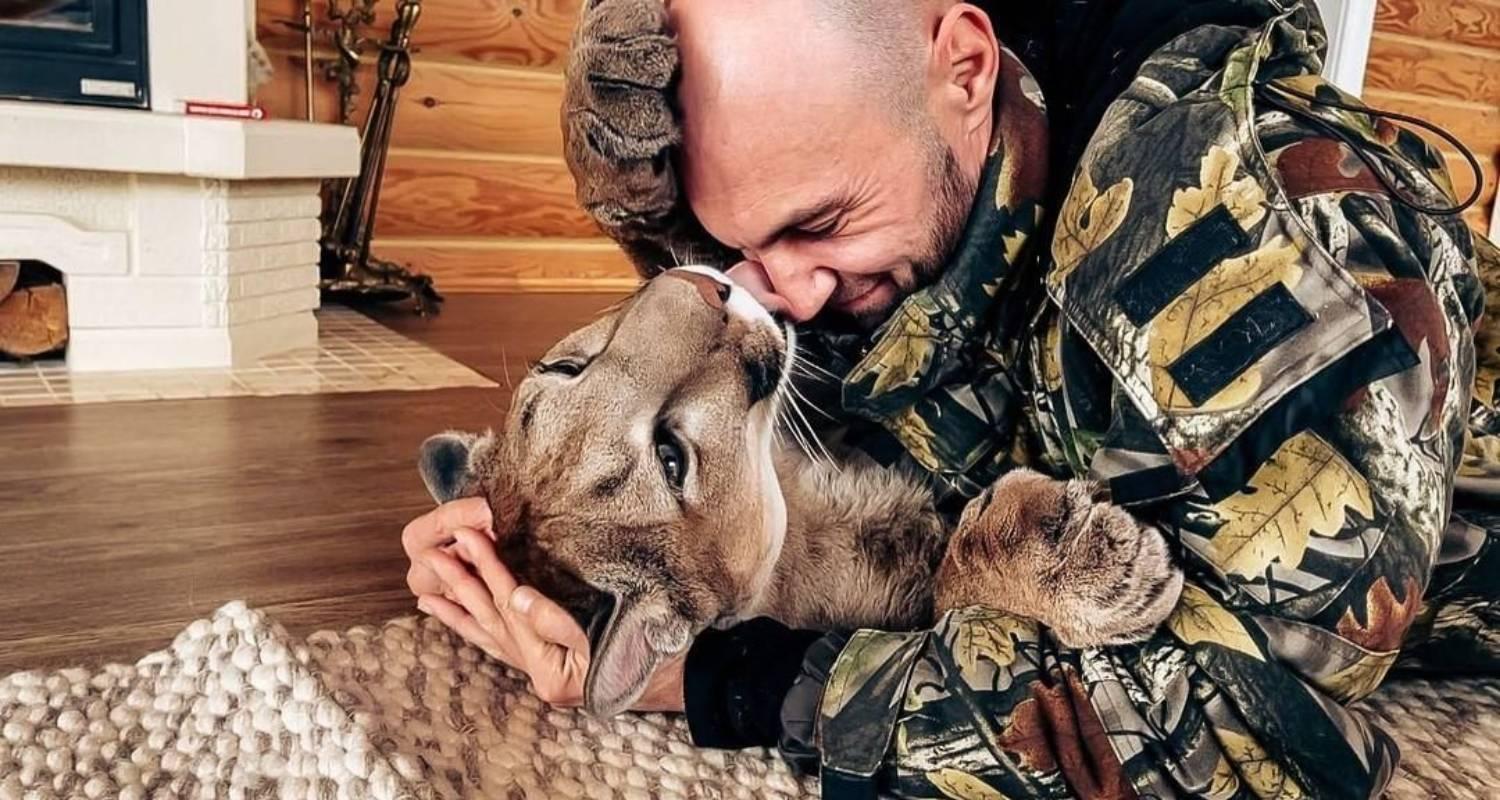 The young cub had no idea what was going on behind the scenes. He was clearly different from his siblings, but little did he know he would be leaving the zoo he had always known as home in just a little while.
A Dream Come True
According to Mariya, Aleksandr had always wanted to own a big cat. Although initially he set his sights on a lynx, he never knew his luck would lead him to a puma. However, once he saw Messi, he was sure this was God's plan for him.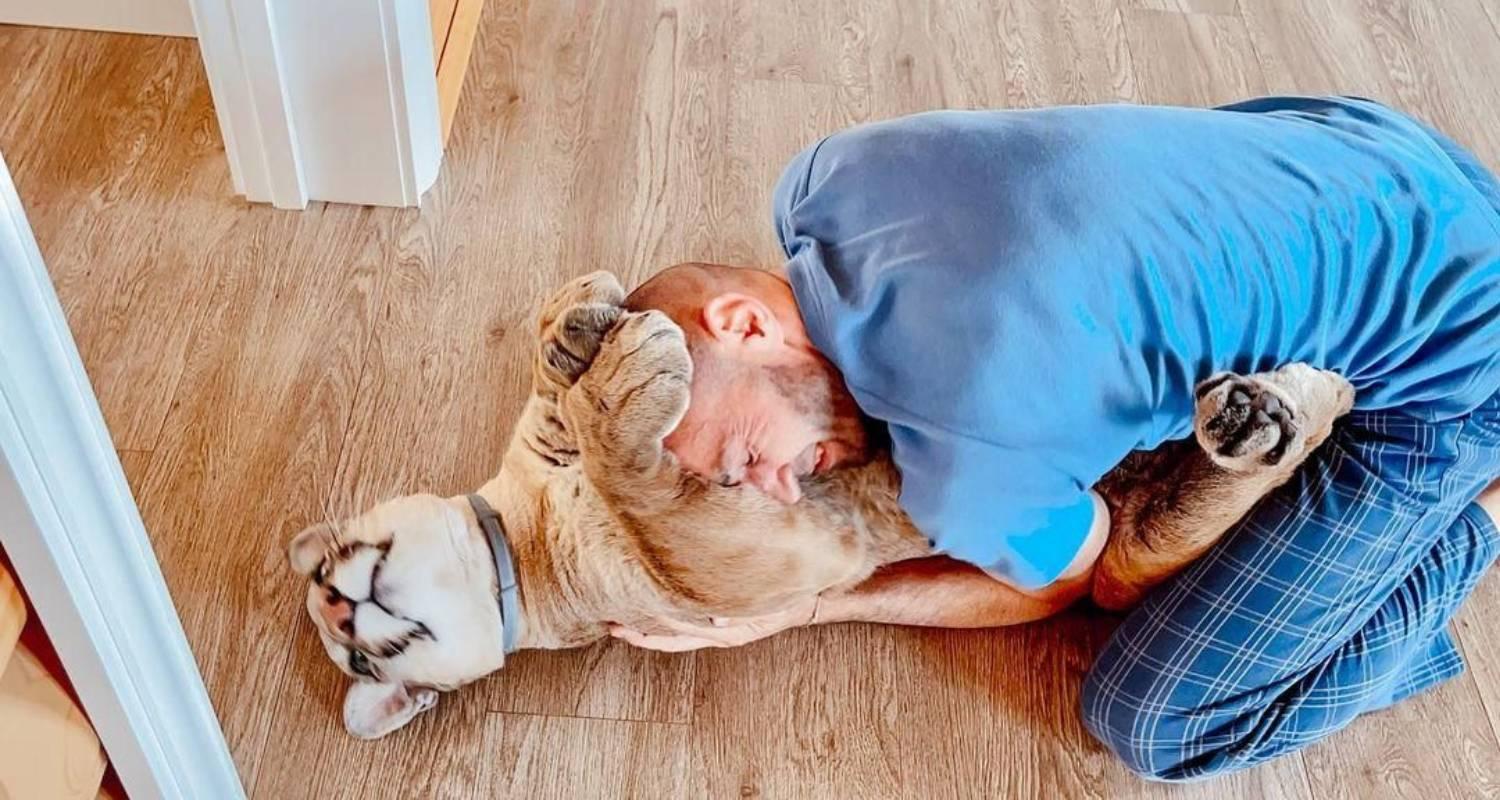 Although it's quite difficult for the couple to explain, they knew from the beginning that his puma was part of their destiny, and they had no reservations as they paid for the cat and brought it home.
Living With a New Roommate
Although it's easy to live with a cat, this was no ordinary feline. There were no guides on caring for a mountain lion, so Mariya and Aleksandr were in the dark. Although the couple initially struggled, they knew it couldn't have been easy for Messi, either.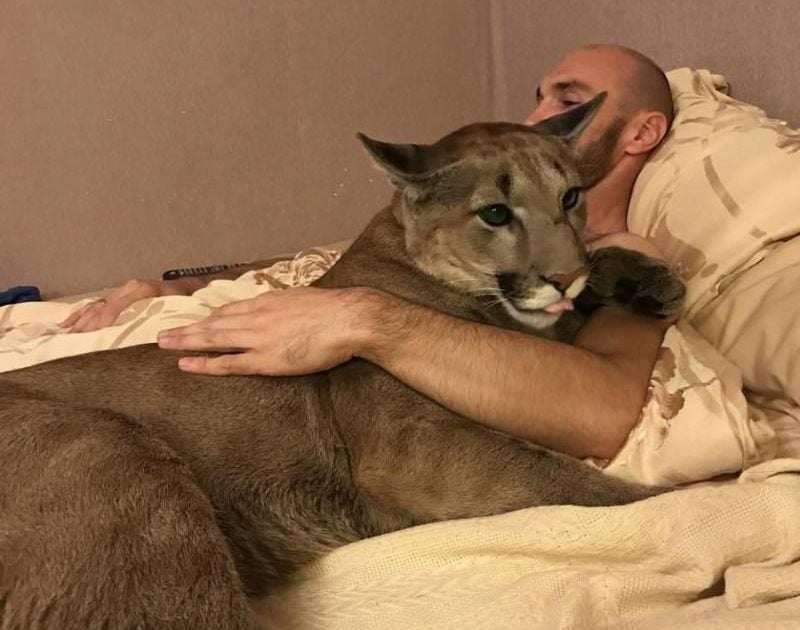 Messi was reserved when he first moved into the couple's home. This was a new setting, and he didn't know how long he would be there. Despite his illness, Messi was always a bubbly animal, so it didn't take long before he began to feel at home.
Nursing a Puma Back to Health
Messi wasn't like any other house cat. Apart from being a puma, he was weak and required attention. The couple was dedicated and spared no expense to care for the new member of their family.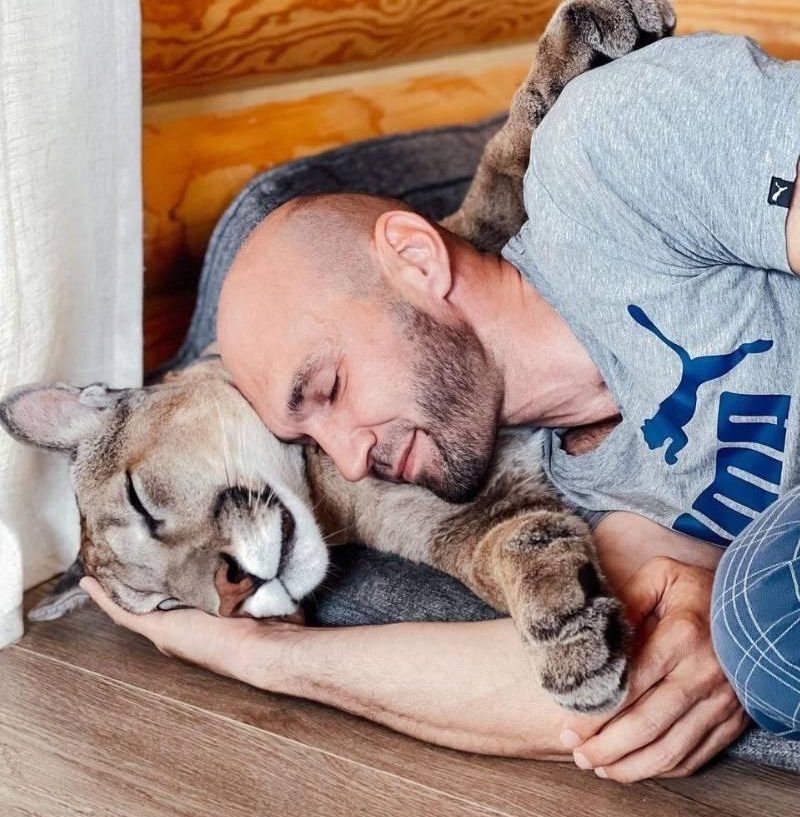 The pair nursed Messi back to health with all their devotion day and night. They always knew having a puma as a house cat was a challenge. But they were determined to get Messi into excellent health, and soon, they got their reward.
A Pet Unlike Any Other Pet
Messi quickly settled into the life of a pet, but he wasn't like every other pet cat. Although he had a cat-like attitude, he also required lots of exercise like a dog. The owners had to take him for walks daily.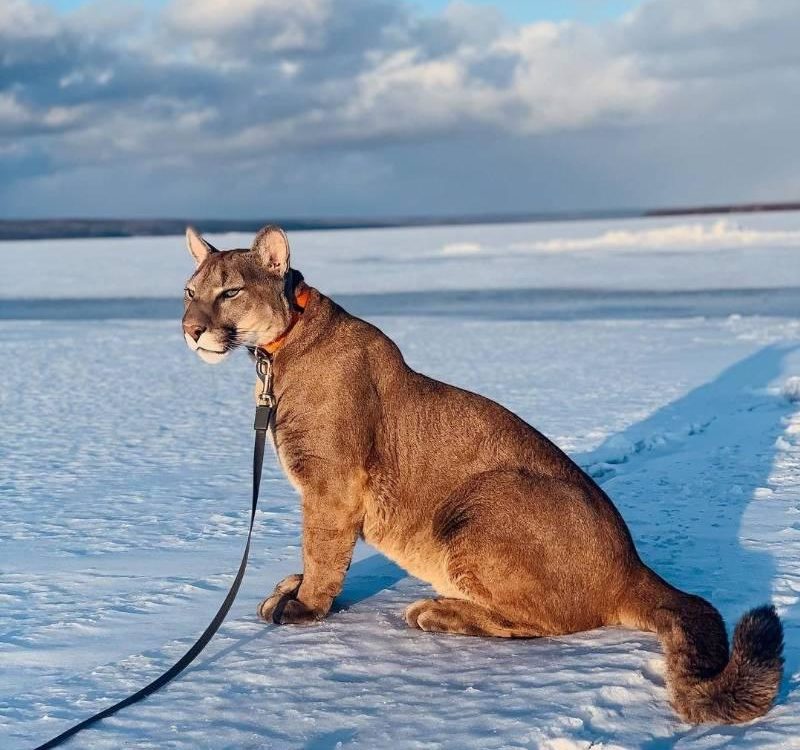 Before long, Messi became stronger and loved taking long walks twice daily. To ensure the safety of other people on the street, his human parents purchased a special harness and coat customized to his size and needs.
The New Family Member Gets His Own Little Room
Although the couple only lives in a one-bedroom apartment, they were determined to make Messi feel right at home. To accommodate their large companion, they converted their hallway into a den for Messi.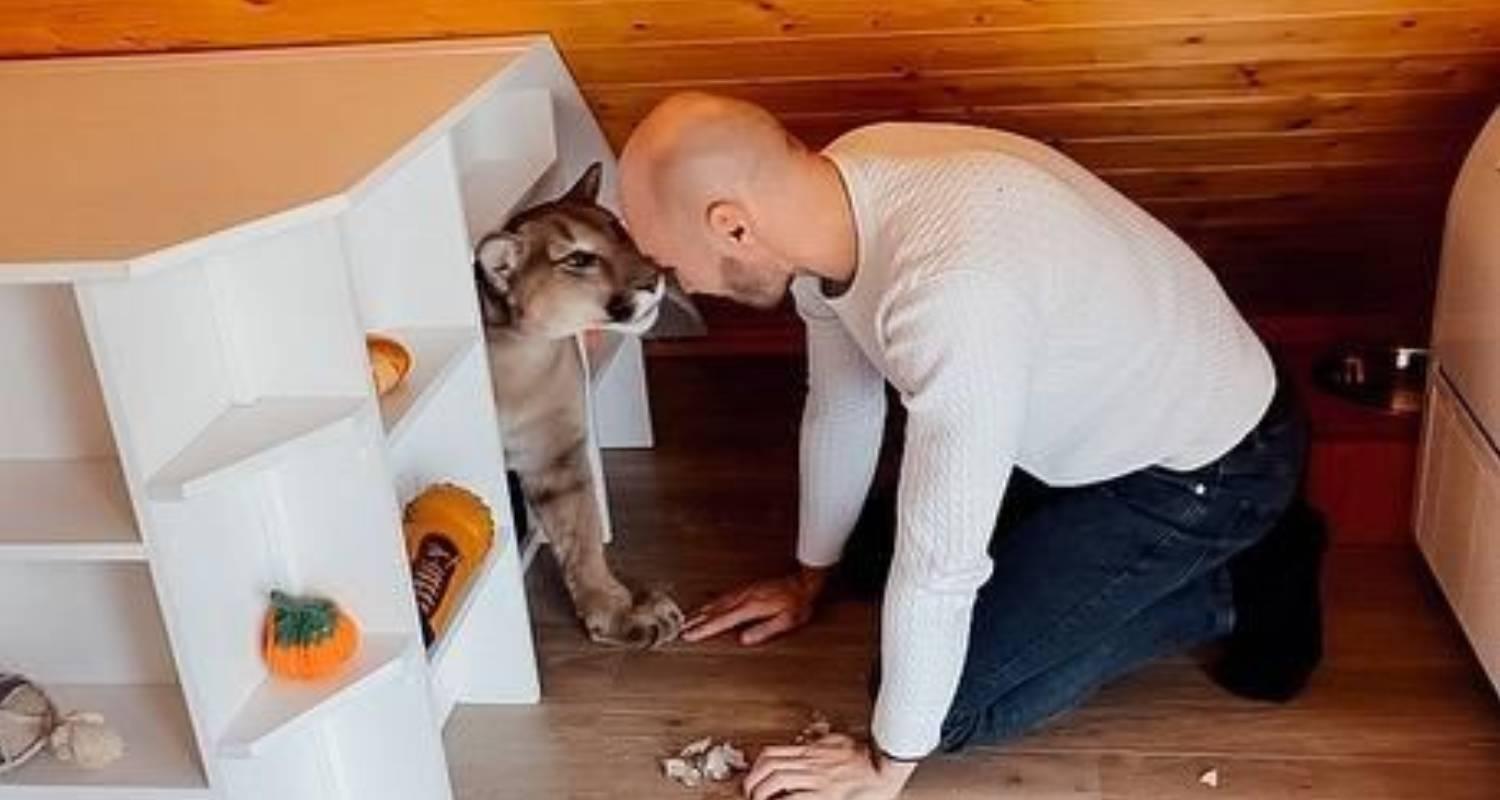 Messi's little mancave had bamboo walls, a tree, and a cubby hole to hide in. This was more than enough for the feline, who was frequently found exploring his little den when he wasn't at the dog training school. Other times, Messi spent quality time with his human parents.
Finding a Handler For a Mountain Lion
Although Messi was generally harmless, caring for this giant wasn't always easy. The couple experienced their first difficulty finding a wild animal handler. They were unsuccessful, as few people were open to handling a mountain lion.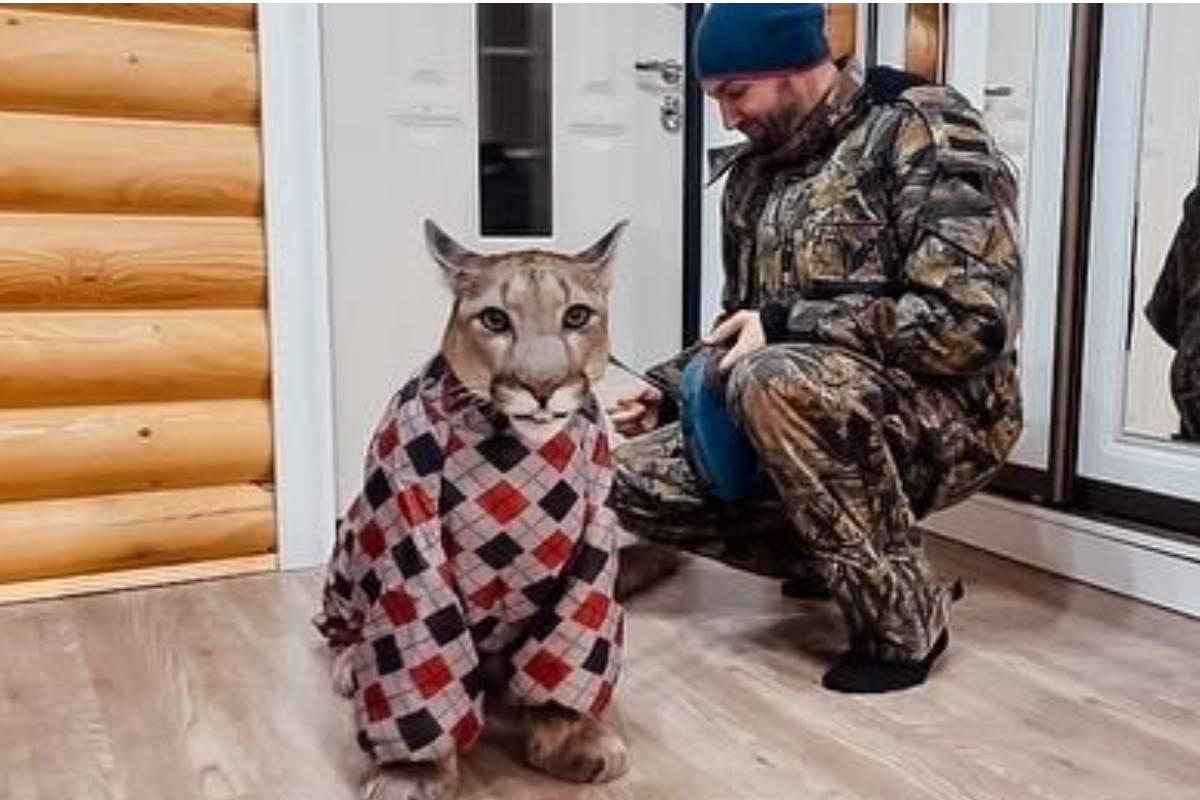 Eventually, they found a dog training school Messi could attend. They enrolled the puma, and to their delight, before long he learned how to respond to ten different commands.
Messi Fits Right In With His Schoolmates
Although the dog training school owners were a bit skeptical about a giant mountain lion being there, they were determined to give Messi a chance. Soon, it became clear that the feline was right at home amongst the dogs.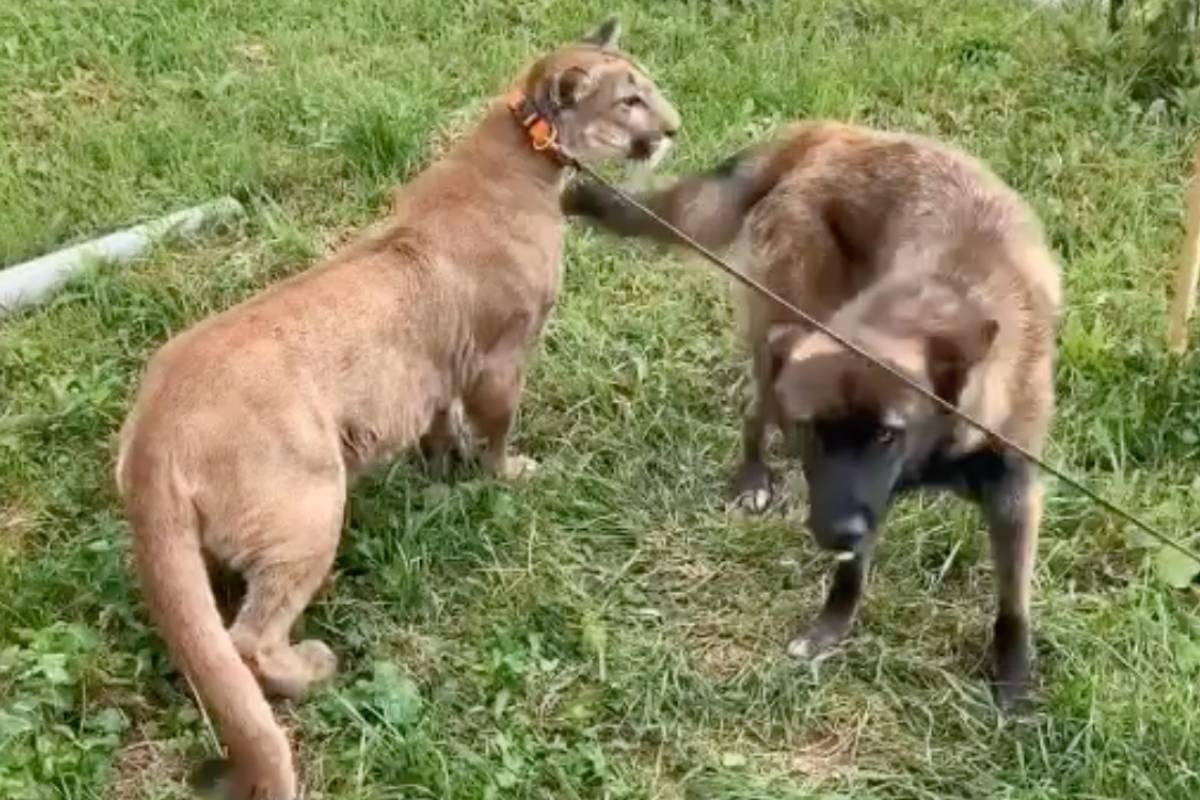 He also loved the contact with other people and seemed to enjoy conversations too. He soon convinced everyone that he was quite tame and rarely did anything bad. However, like every cat, sometimes Messi could be naughty.
Living the Celebrity Lifestyle
Having an exotic cat is rare, so the Dmitrievs decided to share their house cat with the rest of the world. They created social media accounts for their special feline, and it wasn't long before followers began to troop in.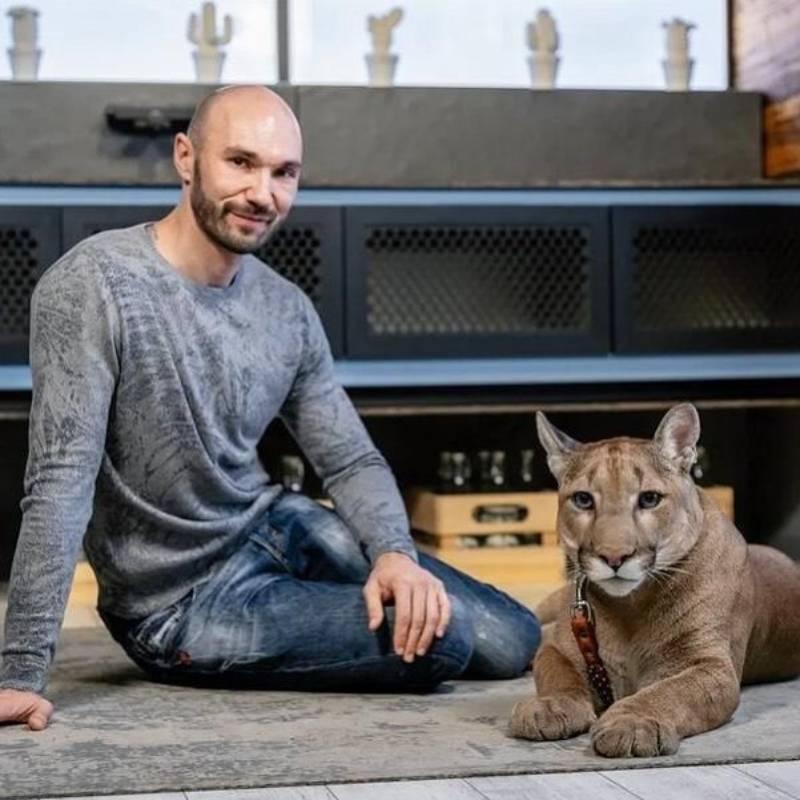 Even though Messi isn't yet as famous as the original Messi, he has managed to garner a whopping 1.9 million followers on his Instagram alone and close to a million subscribers on YouTube. The puma is now arguably the most famous mountain lion ever.
Backlash Against the Puma's Living Arrangements
With love came criticism as most animal and environmental rights activists objected to Messi's living arrangements. They opined that the cat belonged in a wildlife reserve and was too dangerous as a house cat.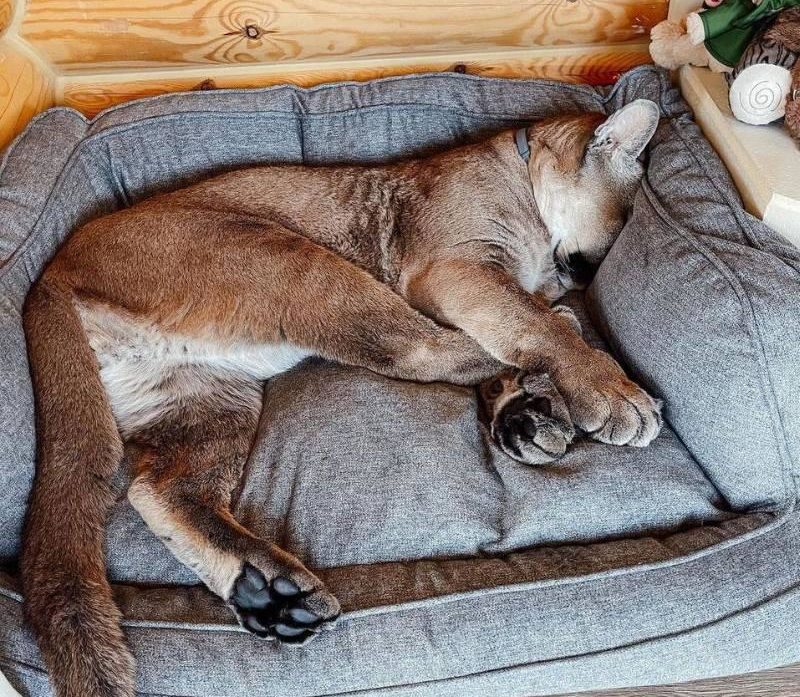 However, the Dmitrievs believe Messi would never fit in at a wildlife reserve as he has never been in the wild. Although they acknowledged that having a puma at home was dangerous, they believe this mountain lion is special. After all, he's only two-thirds the size of a normal puma and is well-behaved.
The Cute Puma Gets A Spotted Companion
Although the cuddlesome puma is known on social media, the Dmitrievs believe it sometimes gets lonely for other large feline interaction. Therefore, they made plans and adopted a leopard to ensure Messi had a friend when he's home.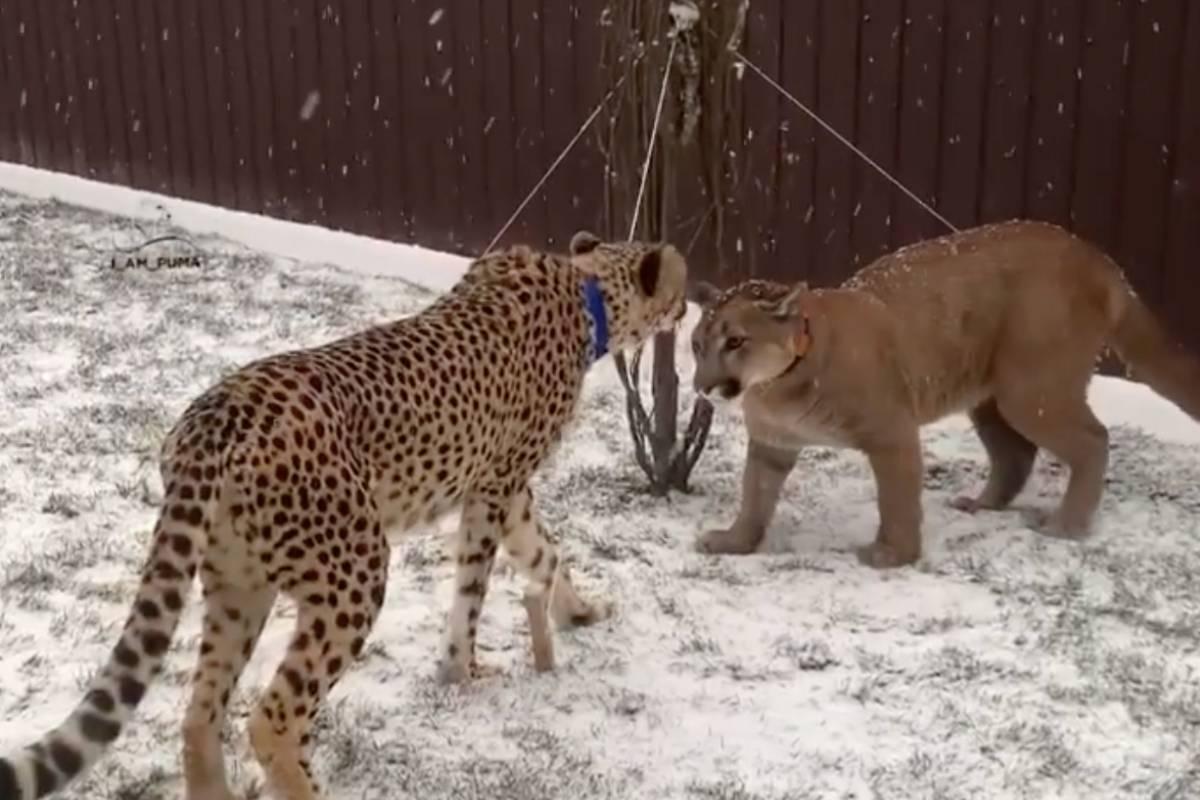 Messi lives a better life than most cats. He is quite fortunate to have human parents who are loving and willing to put in the work to live with such a special and unique animal. Here's hoping we get more doses of him on our social feeds!