An Unconventional Christmas: The Strangest Holiday Traditions Around the World
No matter where one finds oneself around the globe, the thought of Christmas and the holiday season often brings up memories of great food and time-honored traditions revolving around a decorated evergreen tree. Occasionally, however, we find ways of shaking up our customary Christmas celebrations in favor of something a bit more…unique. Here are forty of the strangest holiday celebrations worldwide.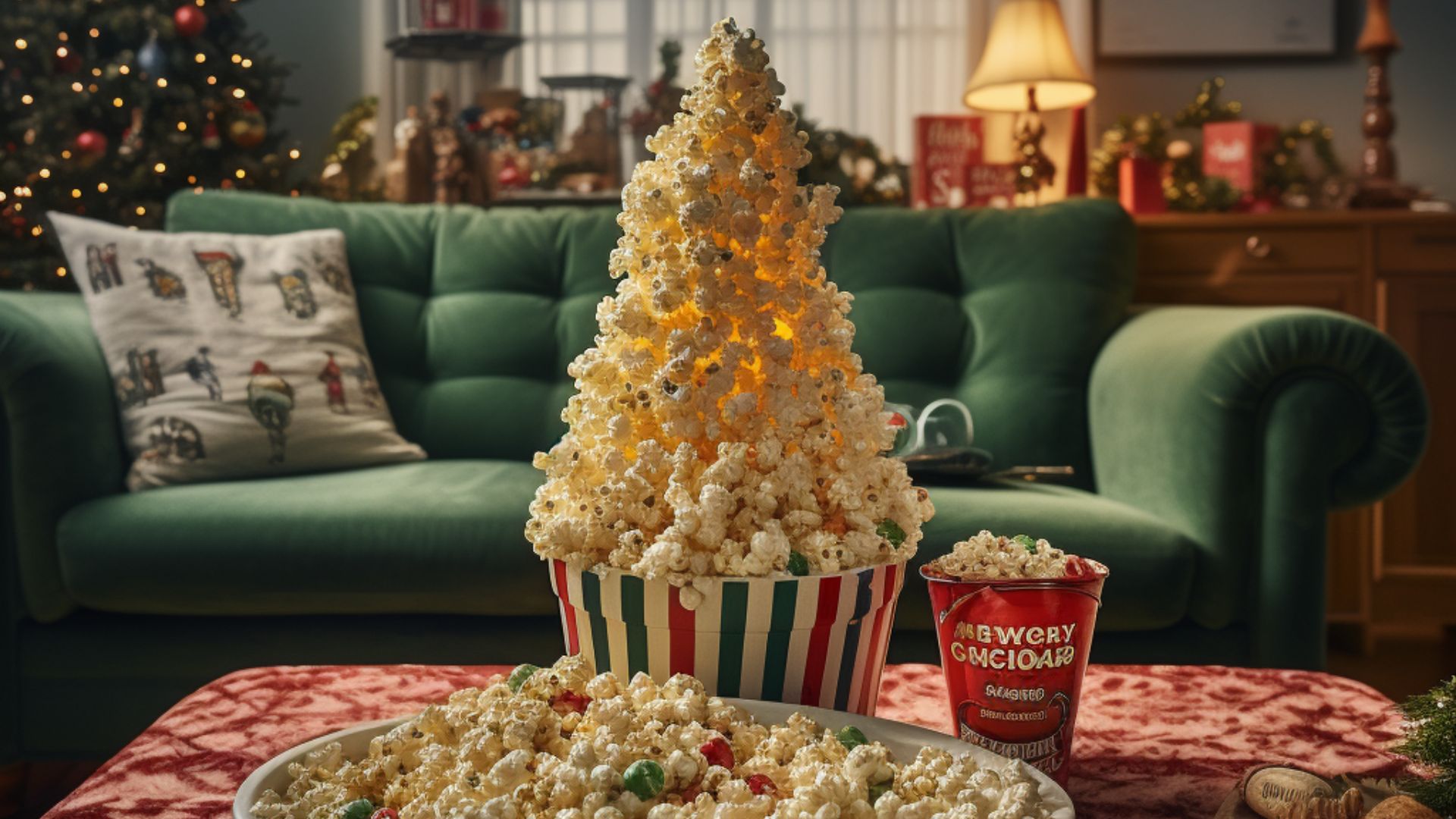 Sacred Herb to Holiday Décor - Europe
This may seem like an obvious place to begin but did you know that the romantic aura of mistletoe began with first-century Celtic Druids? Mistletoe continued to bloom throughout the winter, so it was seen as a sign of fertility by those early Europeans.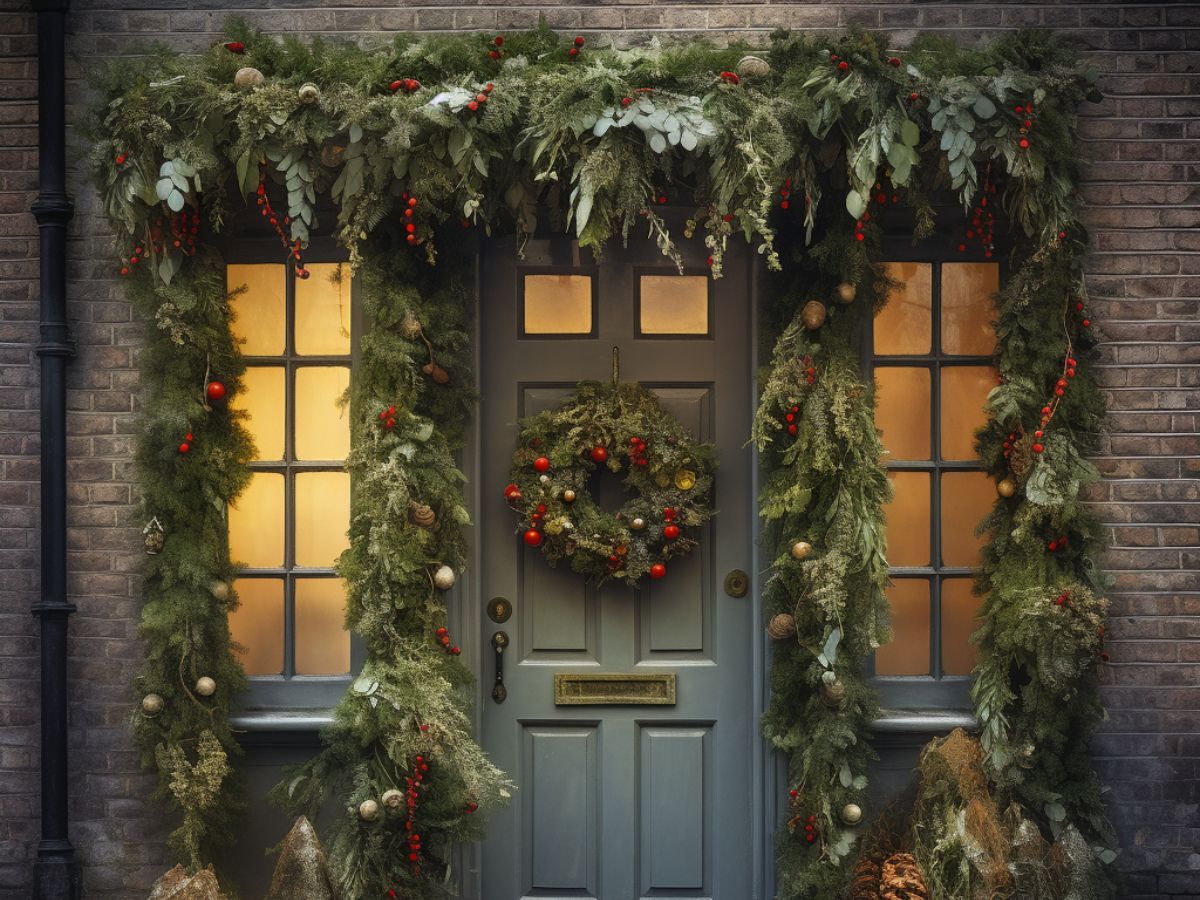 By the eighteenth century, mistletoe was a central part of Christmas celebrations where men would steal a kiss from any woman caught standing beneath the plant.
Creepy Crawly Christmas - Ukraine
In a tradition that goes back to a story about a destitute widow who could not afford to decorate her tree, Ukrainians use decorations that look like spider webs in addition to traditional ornaments.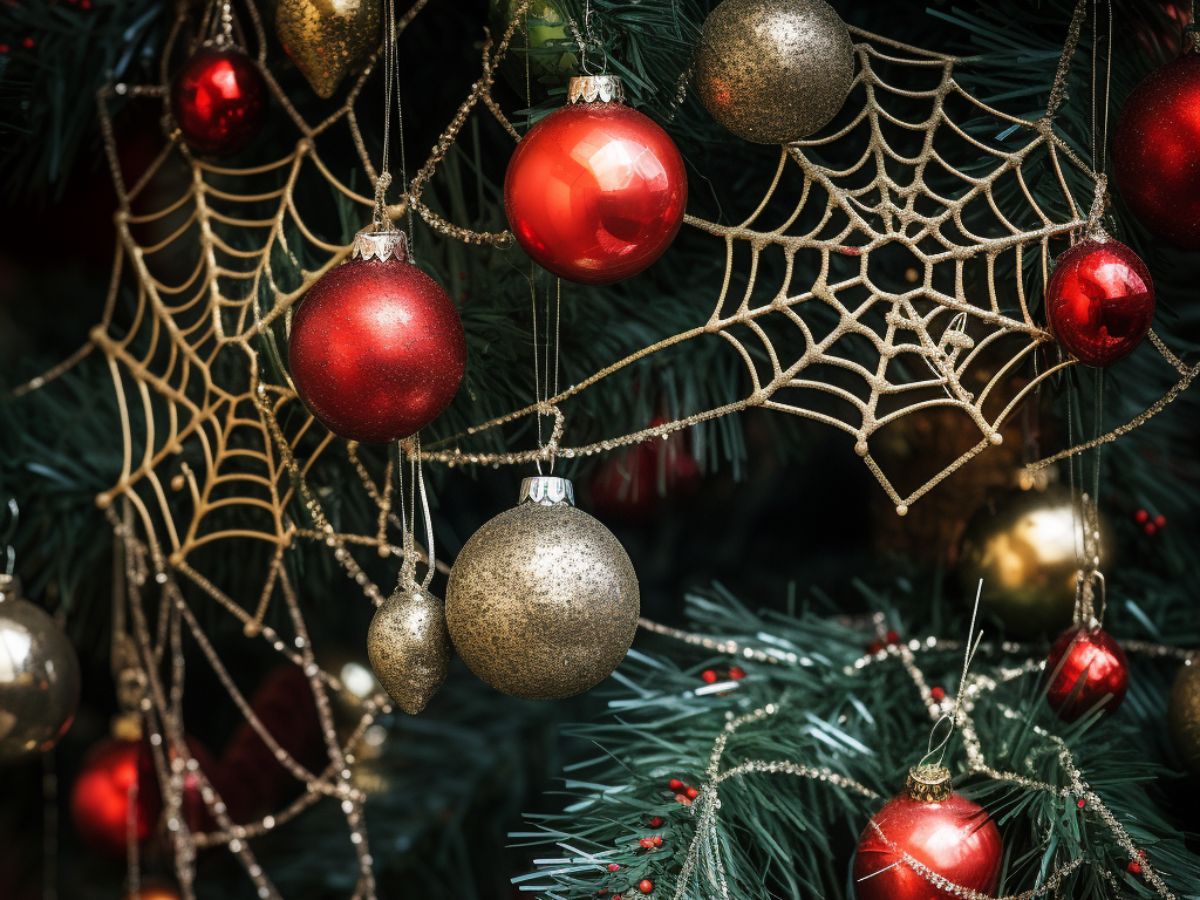 In the folktale, the spiders of the house felt bad for the family, so they spun their webs to decorate the tree – covering it in beautiful, shimmering webs.
Roller Skating to Mass - Venezuela
Every year on Christmas morning, Venezuelans living in Caracas don their roller skates and take off for mass on wheels. This tradition has become so well-entrenched that city streets are shut down each year for the event to ensure safe travel for the skaters.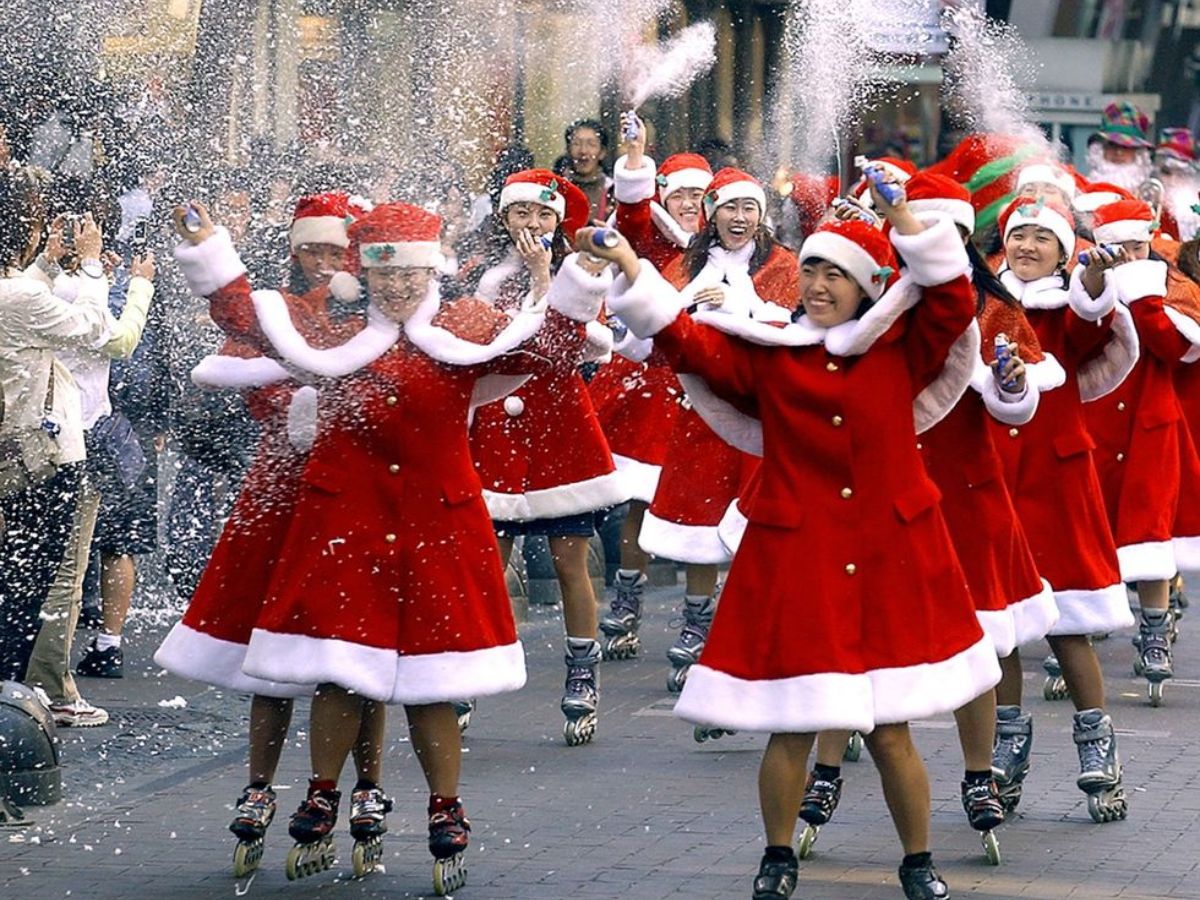 When the big skate day arrives on Christmas morning most children tie a piece of string to their toe with the end sticking out the window to ensure that someone can tug on them and let them know that they are inviting them out to skate. After getting together and skating with all of your friends, it is customary to come together in the streets for music and food.
Giant Straw Goats - Gävle, Sweden
One of the older traditions on this list is that of Sweden's Yule Goats. Thought to have begun in the eleventh century, the story goes that a human-sized goat went along with St. Nicholas during his Christmas visits. The goat has gotten much, much bigger since then. Now, beginning each Advent, these mammoth caprine figures tower up to forty feet and are built from straw.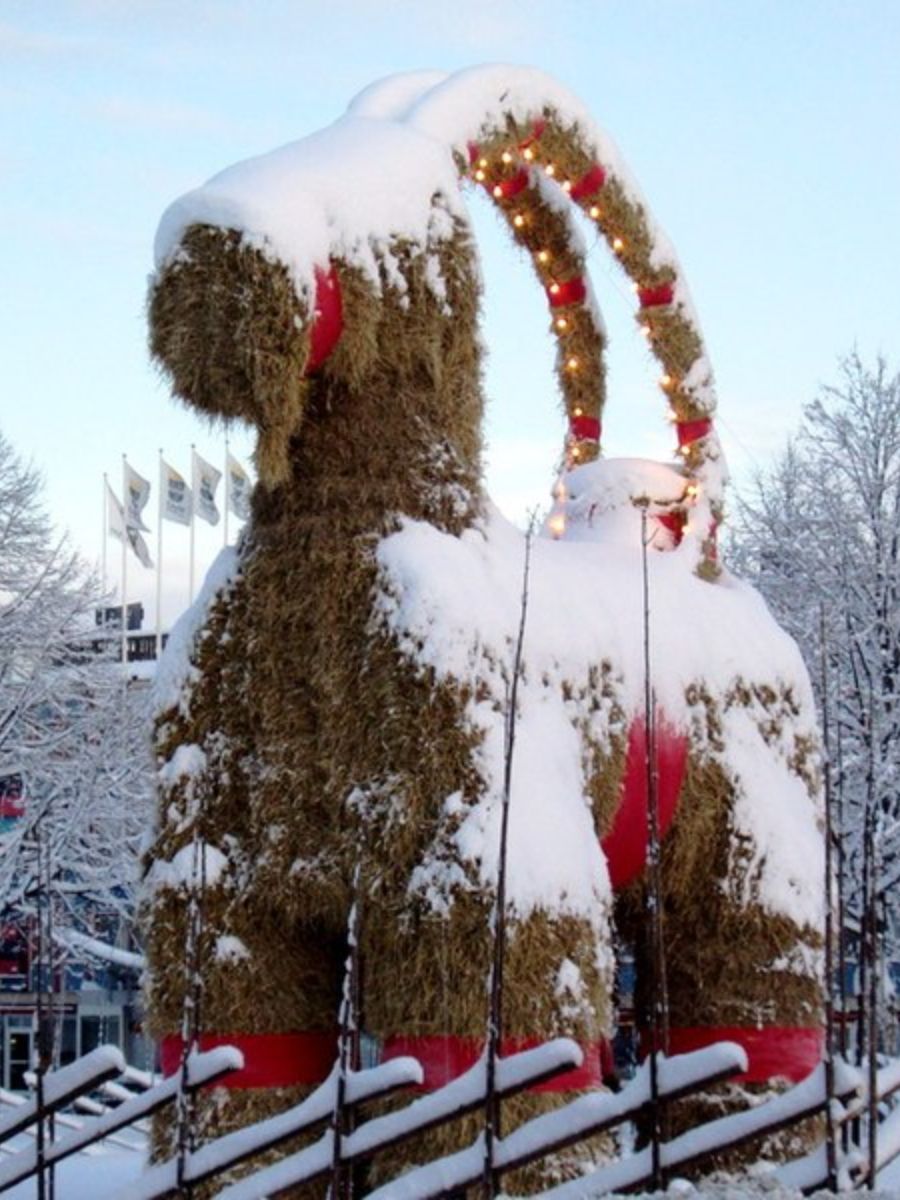 Many people in Sweden believe that the Yule goat is an invisible spirit that arrives right before the start of Christmas. This goat spirit comes to ensure that the preparations for the holiday are up to par and done as best as they can be. Eventually, this belief segued into the belief that the goat is the gift giver of the holiday, accompanying Santa on his rounds or sometimes even in his place.
Christmas With The Colonel - Japan
At Christmas in Japan, Kentucky Fried Chicken's own Colonel Sanders dons a festive Santa suit as the Japanese people file in for their traditional Christmas treat. KFC is so popular in Japan at Christmas that patrons must make reservations ahead of time if they plan to eat in the restaurant on Christmas Day.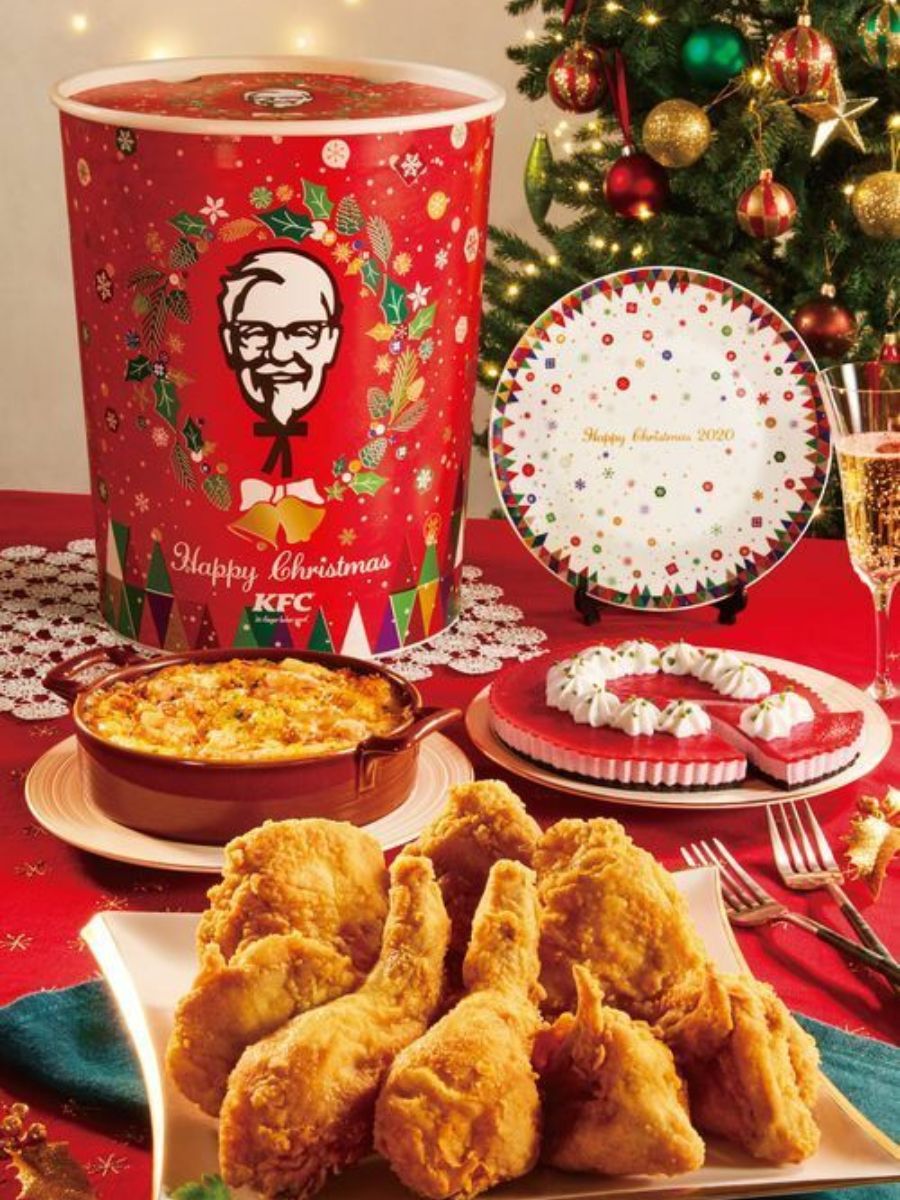 Thirteen Troublemaking Boys - Iceland
In a scene that sounds like it is out of Tim Burton's The Nightmare Before Christmas, the Thirteen Yule Lads of Iceland roam the countryside causing trouble and mischief. Their hijinks include tormenting sheep (Stekkjarstaurm the Sheep Harasser), stealing pans to eat crust (Stúfur, Stubby), home robbery (Gluggagægir the Window Peeper), and meat thievery (Ketkrókur the Meat Hook). Unsettling to say the very least.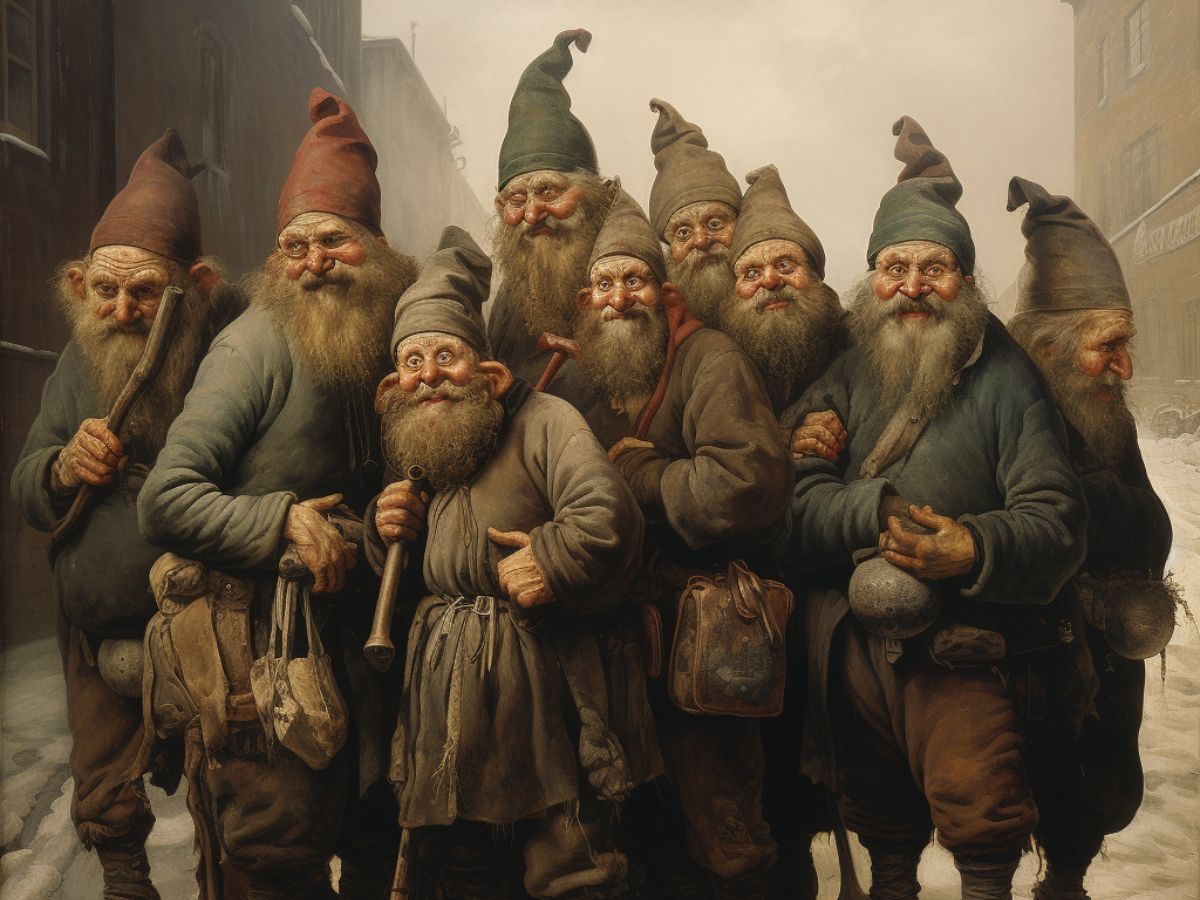 Before the 13 nights of Christmas begins, the legend has it that Icelandic homes are visited by these lads, known as "Jólasveinar." This is cemented in NOrdic folklore and beginning December 12th of every year they venture out from the mountains. They are said to be the sons of a troll named Grýla.
Christmas Block Parties - Martinique
While many focus on spending time with family, in Martinique the holiday celebration extends to neighbors and community. During La Ribote, the people of this French Caribbean island congregate in the streets to sing carols – sometimes going door to door – all while sharing food and drink together.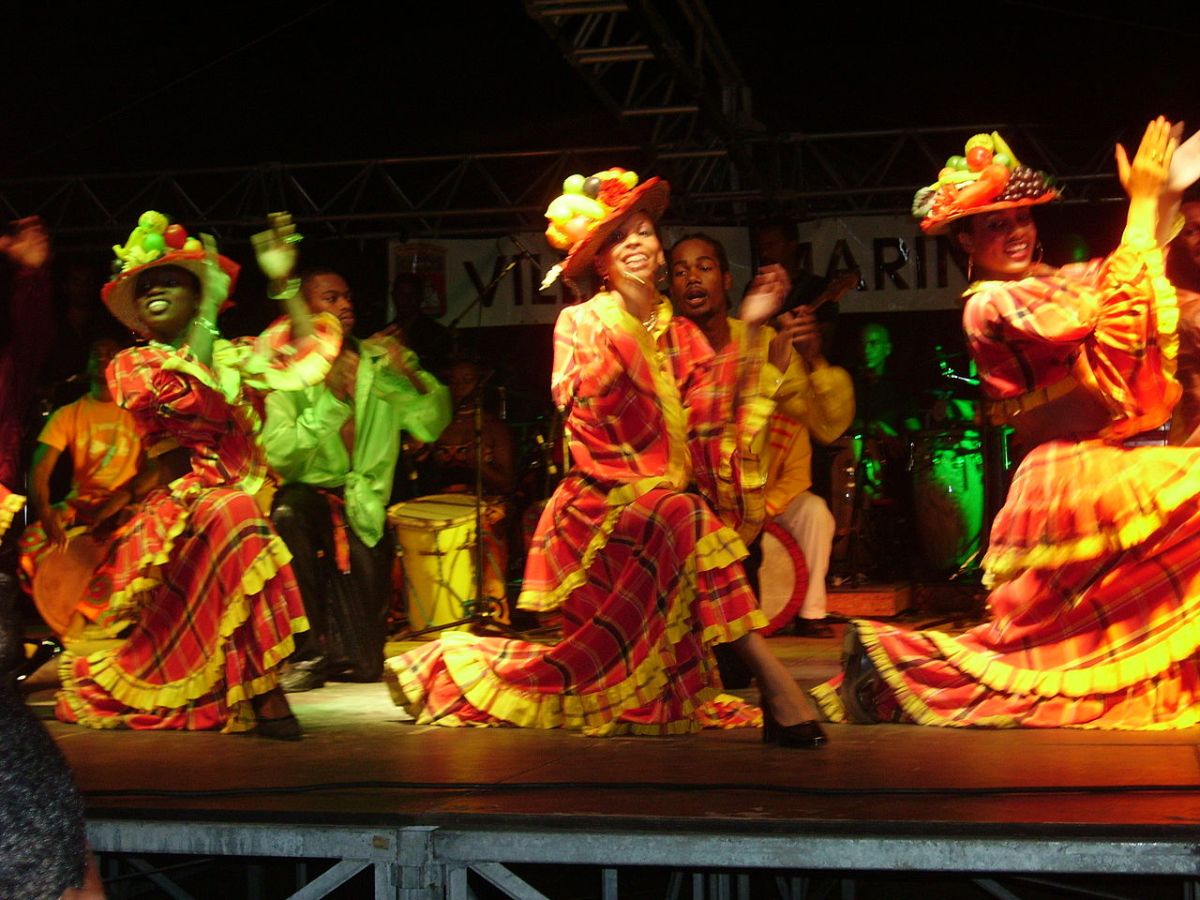 This tradition is called Chanté Nwel and what makes it so different is that it is a collective neighborhood event, think block parties to mass scale. Can you imagine going caroling with your whole neighborhood? It sounds pretty chaotic but fun.
Befana the Witch - Italy
In a Christian nation, it is strange to find a tradition involving a witch at Christmas, but Italy delivers just that. Befana the Witch, an old woman who brings gifts in the first week of January to children, flies down the chimney just like Santa Claus does. In true Italian fashion, Befana typically leaves behind local treats and wines for those who have been good.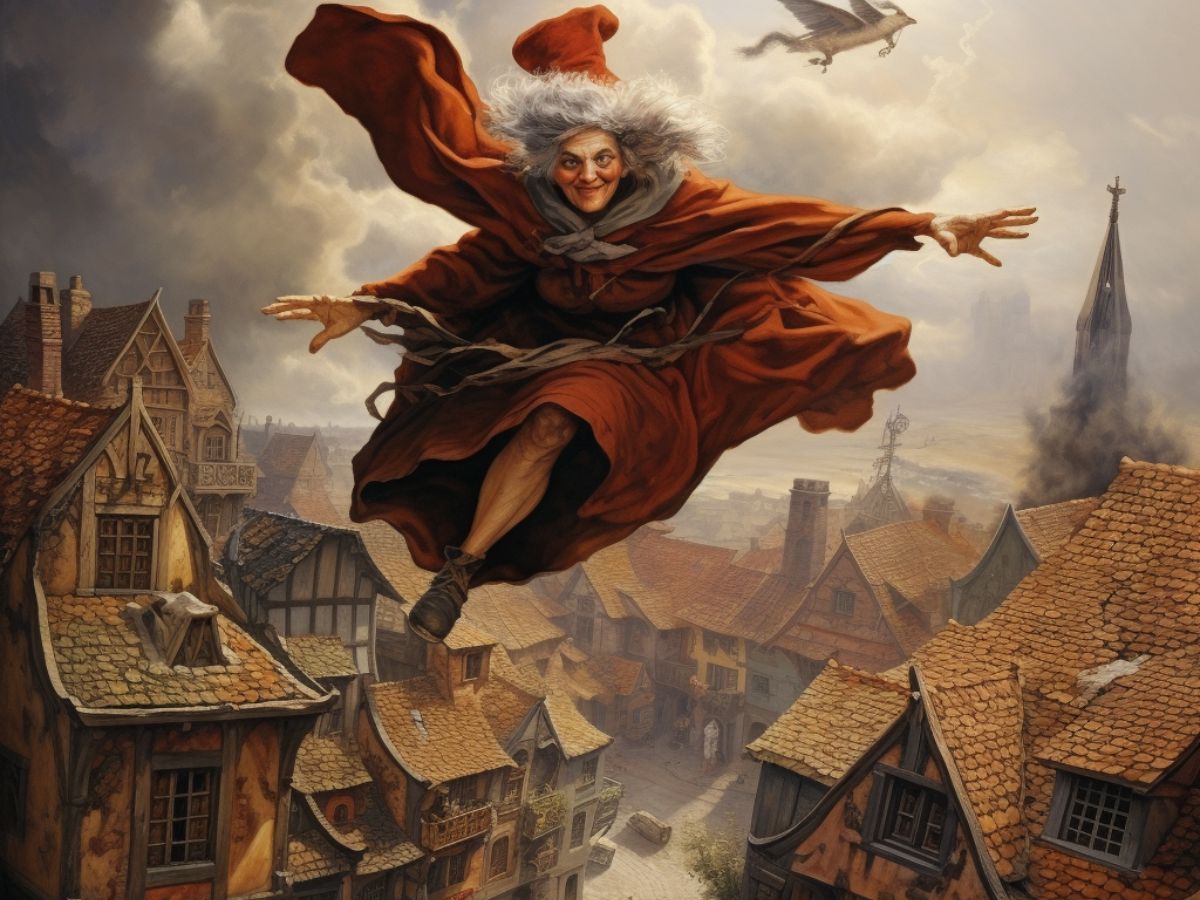 Her witch-like features suggest that her folklore derives from pre-Christian magical traditions. The word 'Befana' originates from the Greek word 'Epiphany,' synonymous with the word 'apparition.'
Fried Green Caterpillars - South Africa
For the brave of heart and stomach, fried caterpillars are served up in South Africa during the Christmas season. These red and green Emperor Moth caterpillars can grow to between four and six inches long when fully mature. They are considered not only a local treat but it is said that if one can swallow one, they will have extra good fortune in the new year.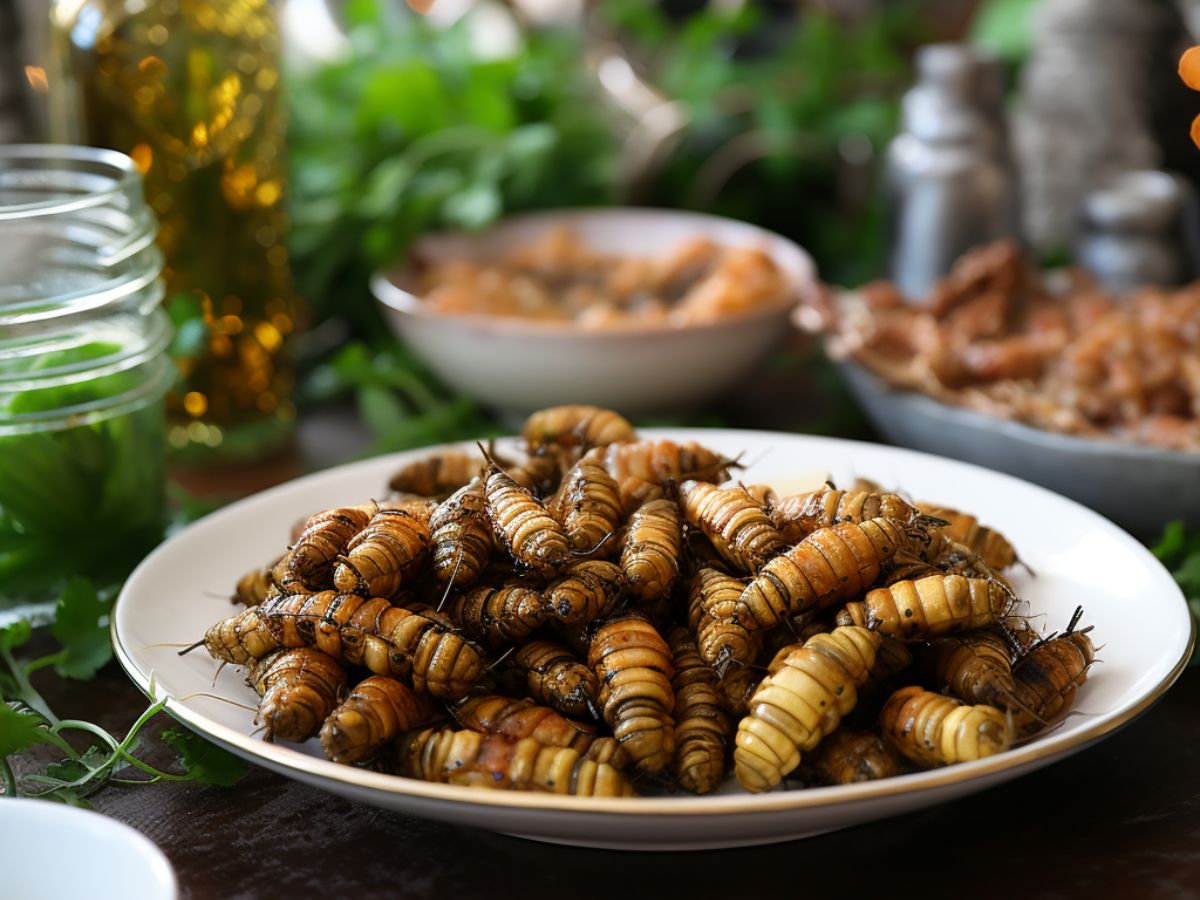 An alternative name for such a South African delicacy is the Pine Tree Emperor Moth or the Christmas Caterpillar. Would you try this dish? It might depend on the amount of luck you wish or need this year.
Yippee Ki-Yay" For John McClane - United States
A topic of debate as to whether it qualifies as a "Christmas movie," the film Die Hard is regularly viewed during the holidays by its fans. Die Hard takes place on Christmas Eve and sees Bruce Willis (McClane) save dozens of people from a terrorist attack at their holiday party.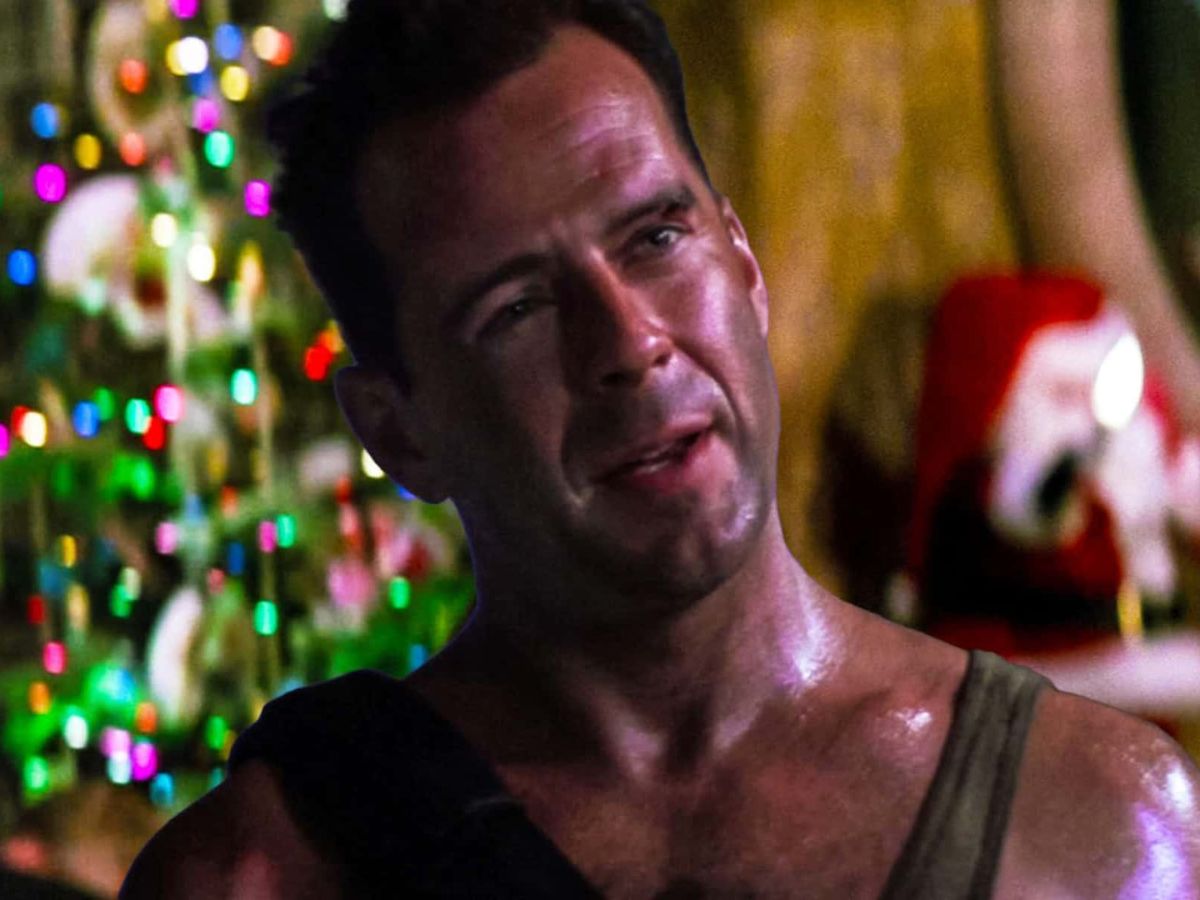 Throw in numerous Christmas songs and a macabre Santa and you have a film considered by many to be a Christmas tradition. Brue Willis may not agree.
Hide The Pickle - Germany vs. Spain
Some say this began in Germany – others in Spain – but wherever it may have come from the custom of hiding a pickle ornament on the Christmas tree is likely to be several centuries old. As the tradition goes, whoever finds the pickle ornament first on Christmas Day receives an extra present from Santa Claus.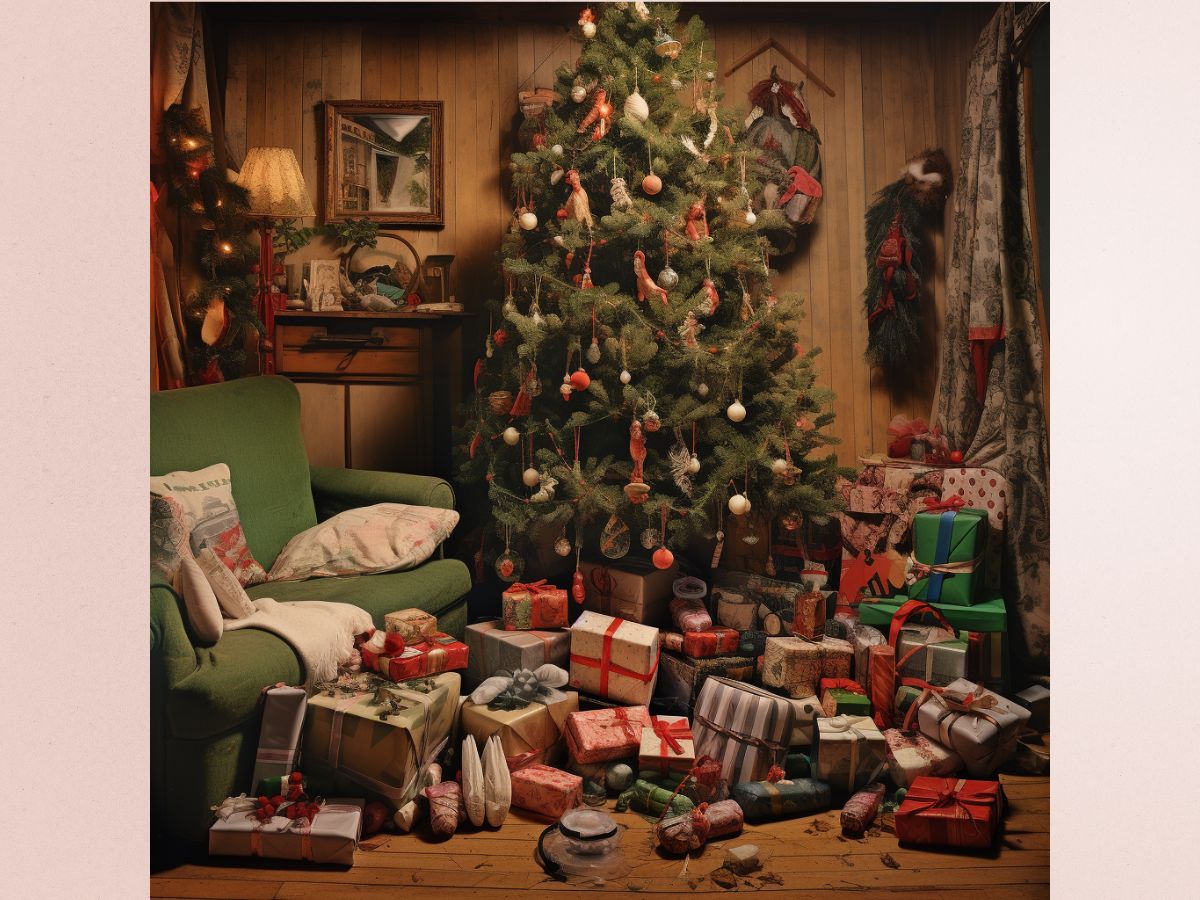 Additionally the finder of the pickle an extra dose of good luck for the coming year. Some families take this tradition so seriously that it can get super competitive around the holidays. A little friendly competition never hurt anybody. In Germany, this tradition is referred to as Weihnachtsgurke which in English translates to "Christmas Eve Cucumber." If you can spot the pickle in the photo we will give you some bonus points for the holidays.
Flying Witches - Norway
When you run up to bed on Christmas Eve, do not forget to hide your broomstick. This Norwegian tradition sees bad witches and spirits scouring homes for a new broom on which to take to the skies. If you live in Norway, and it is Christmas Eve, it is considered "best practice" to stow your broom away if you wish to keep it.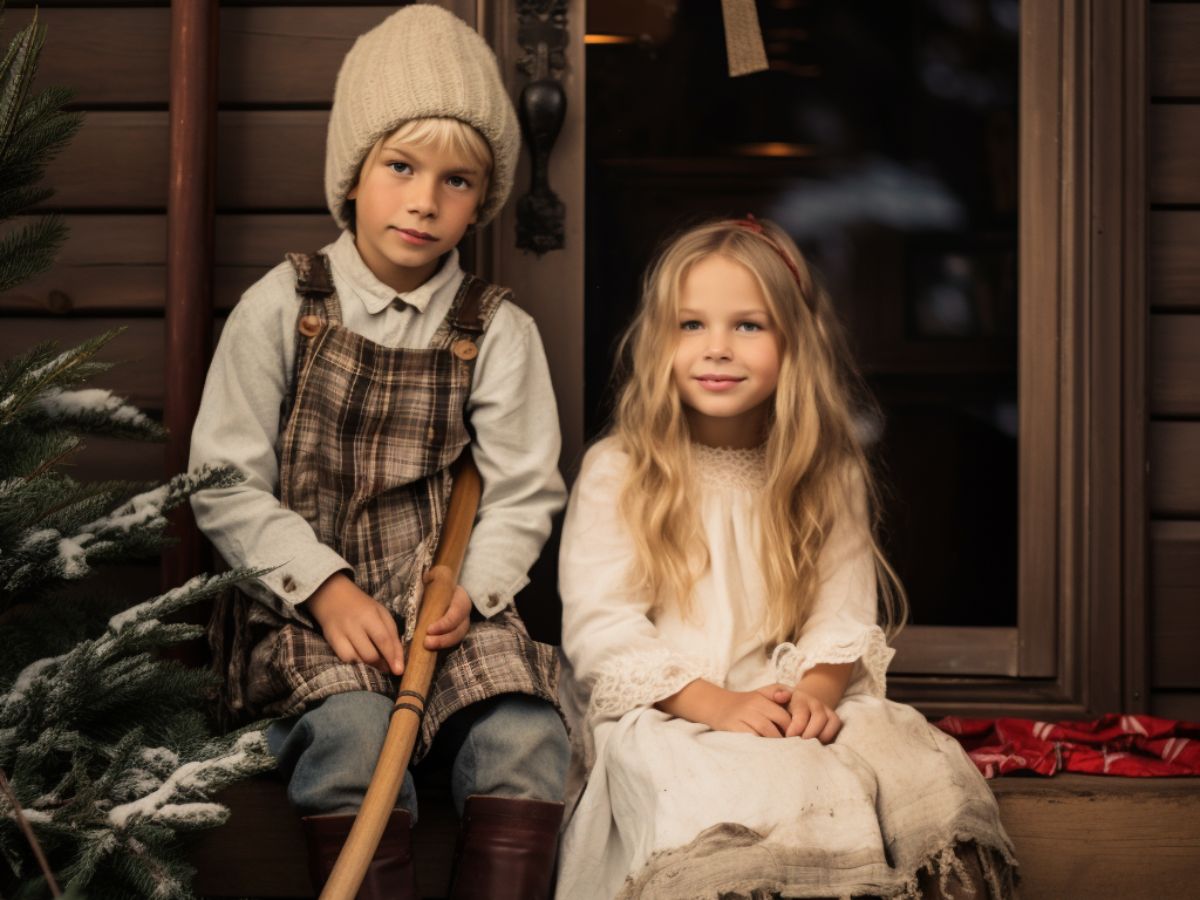 As the legend goes these witches and spirits scare families, especially the children. We guess that's one way to scare your kids into making sure they end up on the "nice list." We wouldn't want to risk it if we were Norwegian, hopefully these kids hid their brooms in a safe place.
Bentleyville - United States (Duluth, MN)
In the frozen north, one finds the glowing tradition of the Bentleyville Tour of Lights in Duluth, MN. The entrance alone contains 45,000 lights in addition to the dozens of fully lit scenes in the park.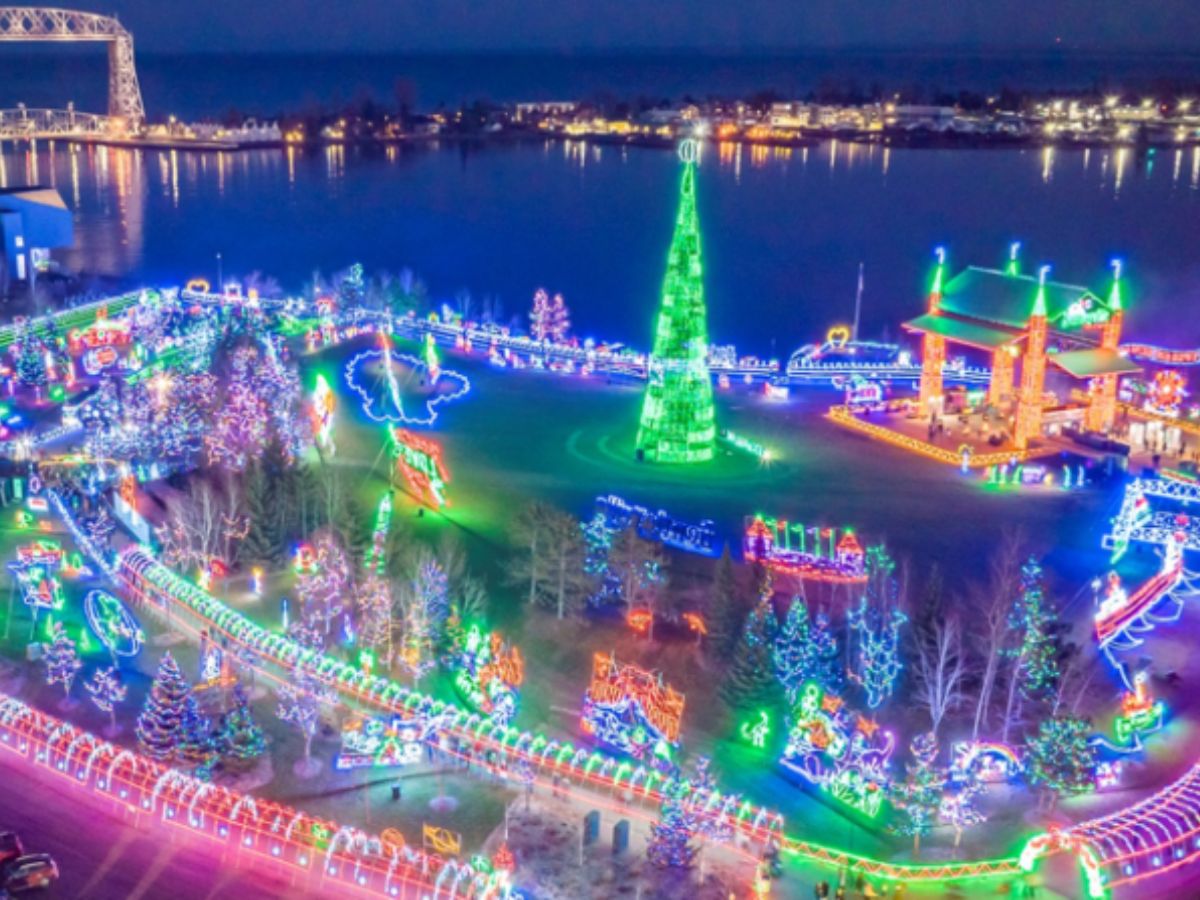 Families can enjoy this epic Christmas lights display, as well as fire pits and roasted marshmallows, on the shores of Lake Superior for free.
Burning of the Devil - Guatemala
Forget waiting until spring, Guatemalans believe that where there is dirt, there are evil spirits. Each Christmas, they spend the week prior cleaning their home. They pile up what they clear out in a large heap. Once they are done, they top the refuse with a statue of the devil, and they burn it to the ground. This is "La Quema del Diablo," the Burning of the Devil.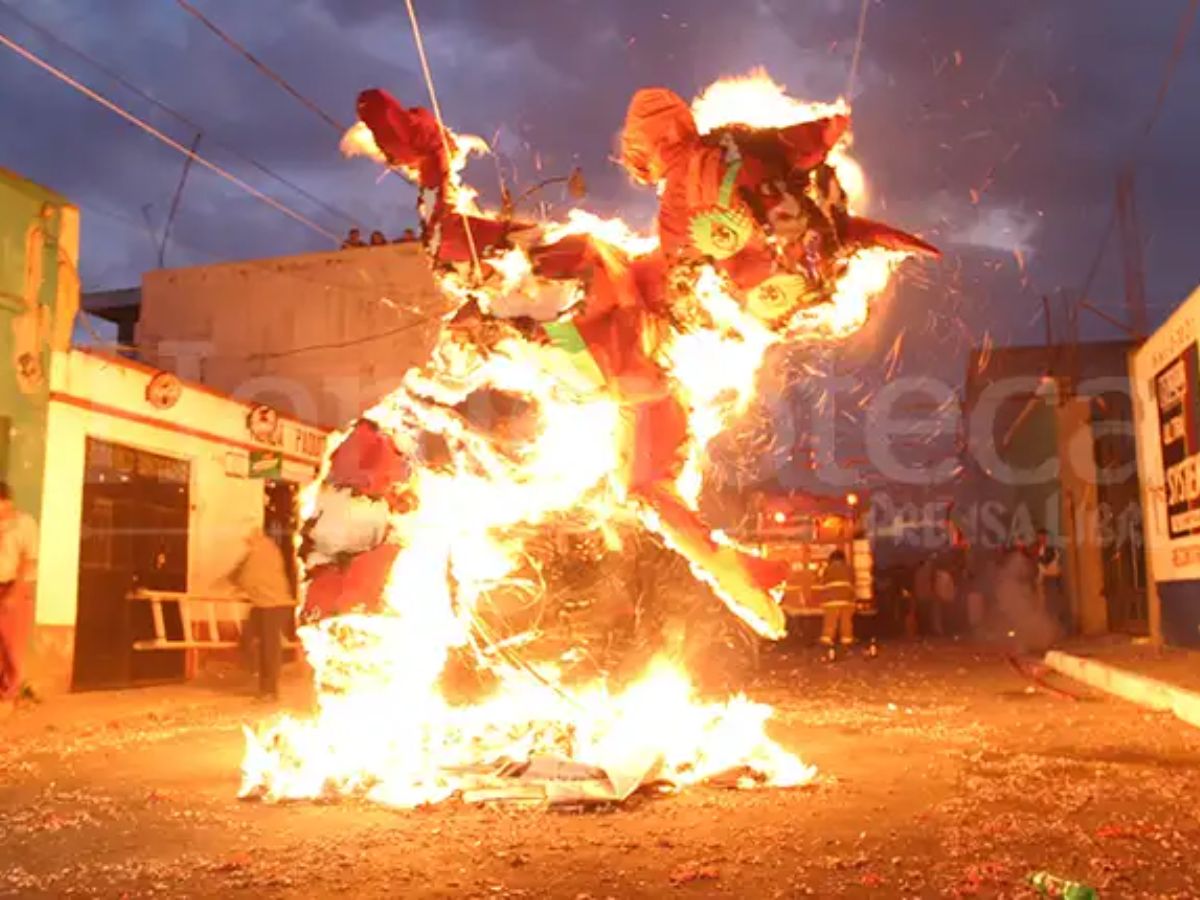 This tradition occurs every day on the 7th of December exactly at 6:00 pm, no earlier and no later. Guatemalans quote on quote "burn the devil," by lighting bonfires outside their homes. The tradition holds a special place in Guatemala City  because it is related to the Feast of the Immaculate Conception, which plays tribute to the patron saint of the city.
An Extra Consoada Seat - Portugal
During the Portuguese Christmas feast consoada, the dead are honored by leaving an extra place setting open for them at the table or by leaving extra food on the stove.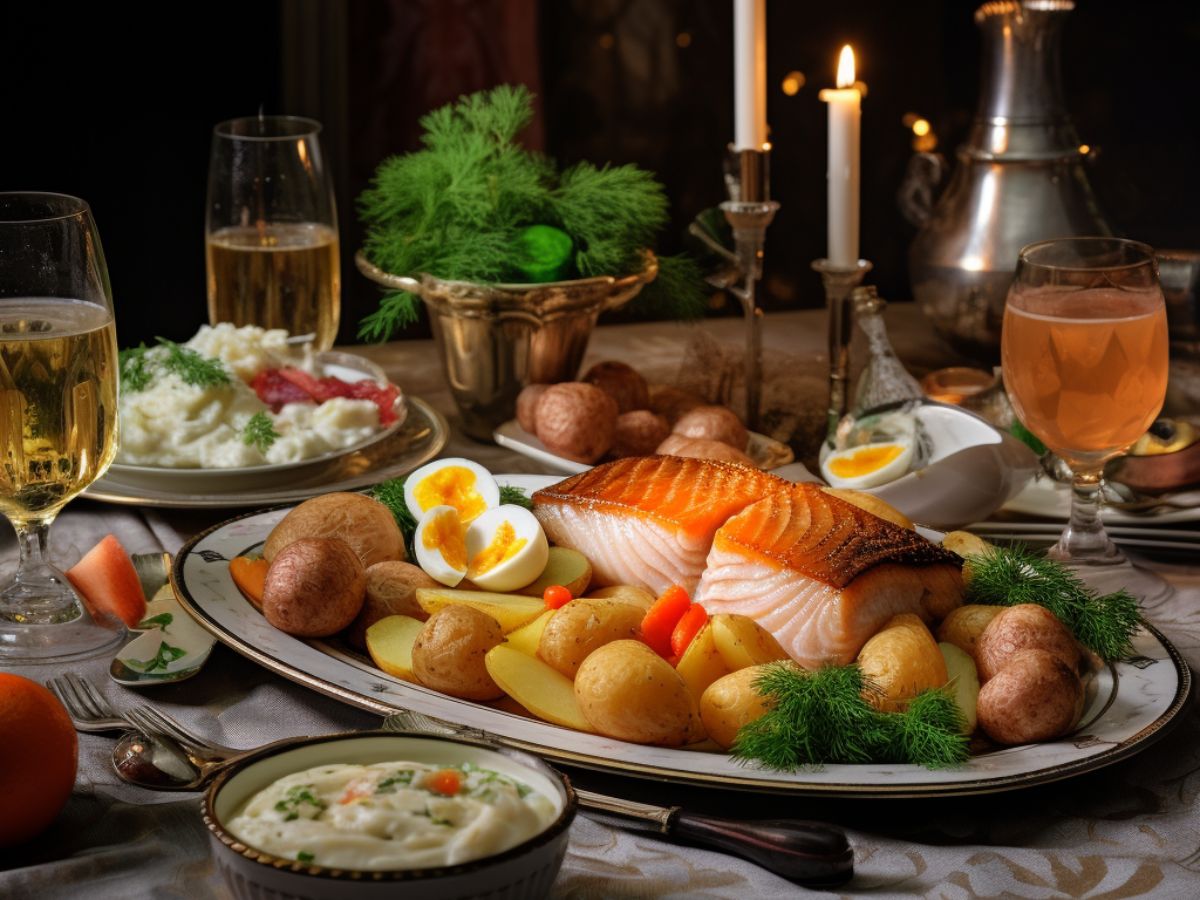 It is believed that doing this will bring good luck in the coming year for the entire household. The main dish of this feast is cod often served with sides of boiled potatoes, cabbages, carrots, eggs, seasoned with olive oil for flavor. 
Popcorn Tree Trimmings - United States
While it is well-documented that the tradition of Christmas trees originated in Germany in the 1500s, the use of popcorn as garland on Christmas trees is a purely American concept today.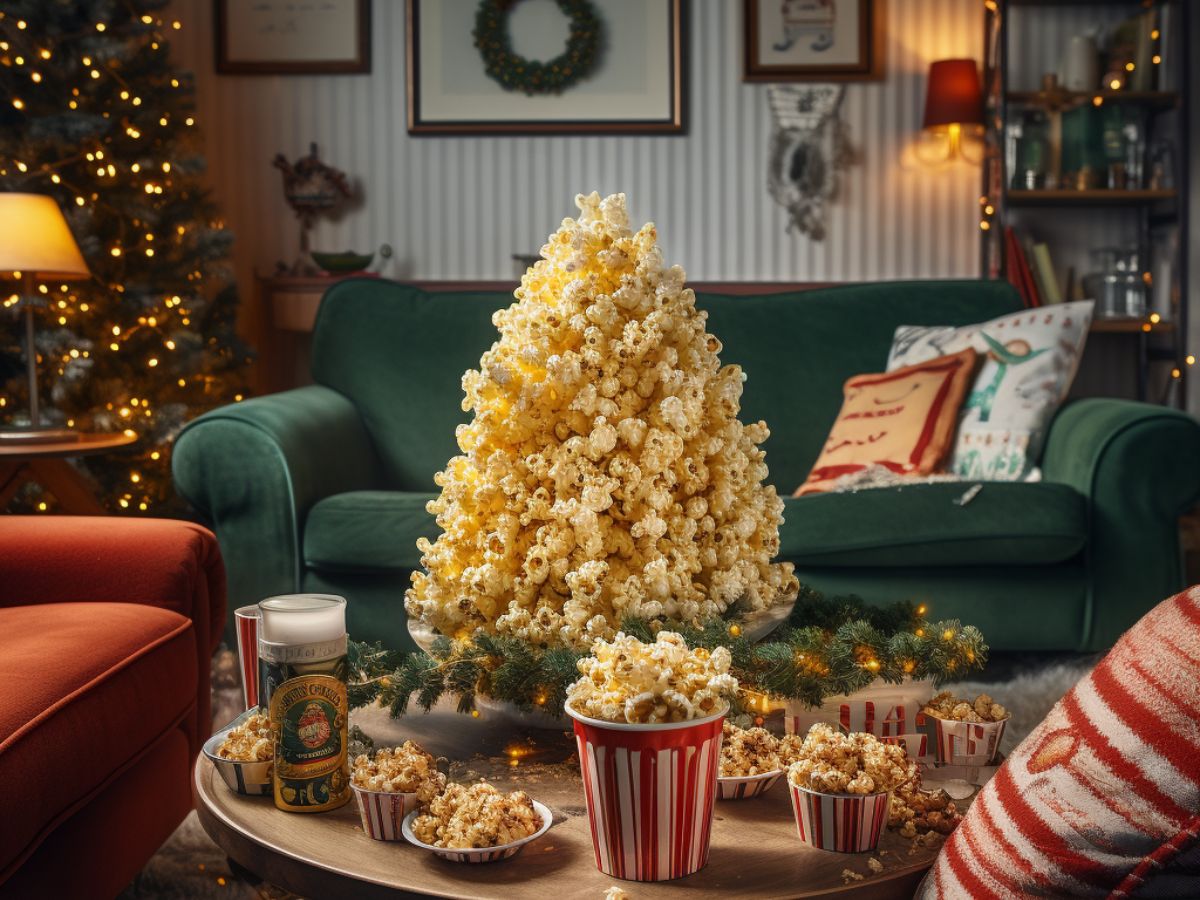 The idea has roots in Europe where trees were decorated with fruit and nuts to feed the birds in tough winters. When people came here, popcorn was an easy substitute.
Make Me A Match - Czech Republic
Single adults in the Czech Republic engage in a unique ritual on Christmas Eve that involves footwear and marriage. Taking a shoe, they stand with their back to a door, and they toss the shoe over their shoulder.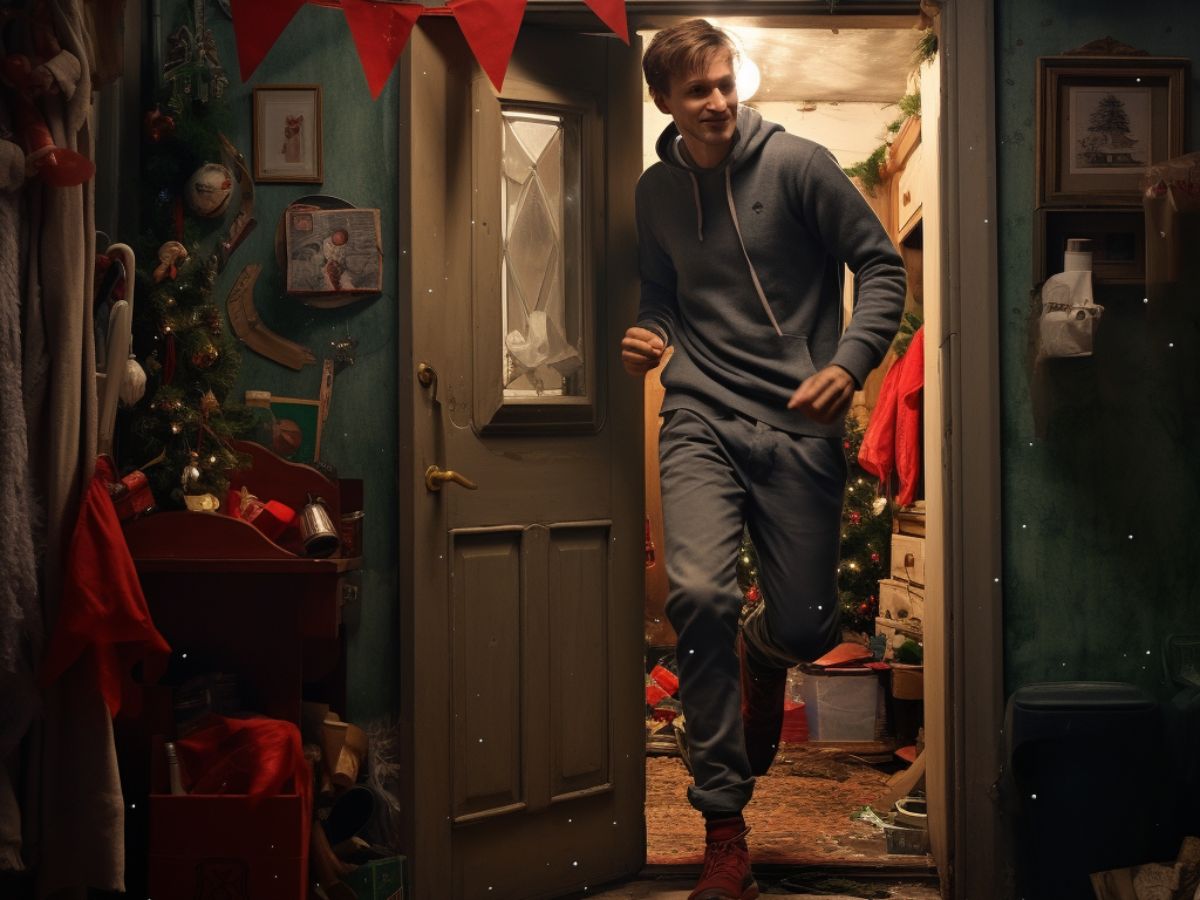 If the shoe lands with the heel facing the door, it means the person will be single for another year. If the toe faces the door, they will be married within a year.
Boots At The Door - Germany
Three weeks prior to Christmas, German children set their boots and shoes outside their bedroom doors in hopes of receiving treats. If they have not been good, a small tree branch will be left in their shoes in place of the sweets.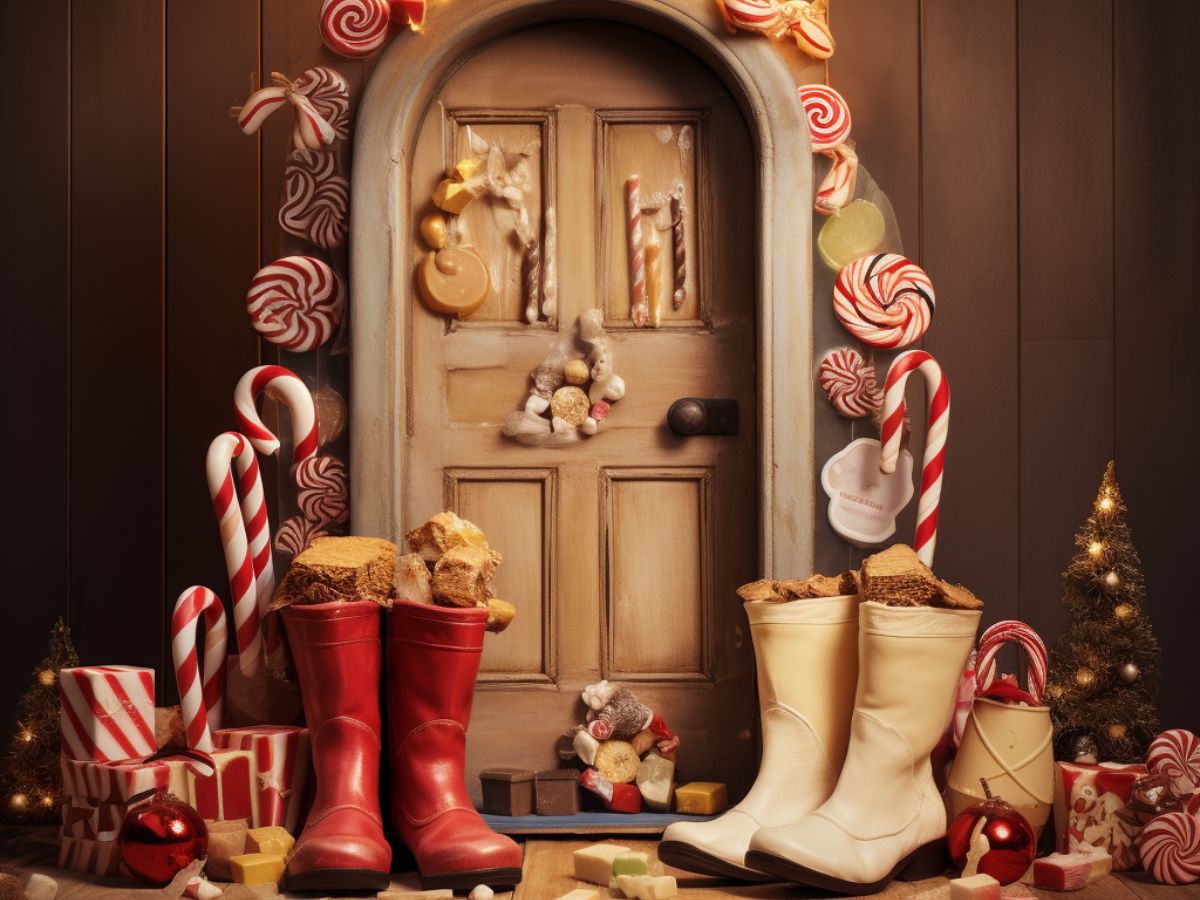 Singing Skeletal Heads - Wales
Another one of the scarier traditions on this list, Mari Lwyd in Wales includes singers sporting masks of skeletal horses coming to your door or to the local pub. This tradition has been around since the 1800s and is primarily found in South Wales. Using an eponymous hobby horse made from a horse's skull and mounted on a pole, it is then carried under a sackcloth that is hidden.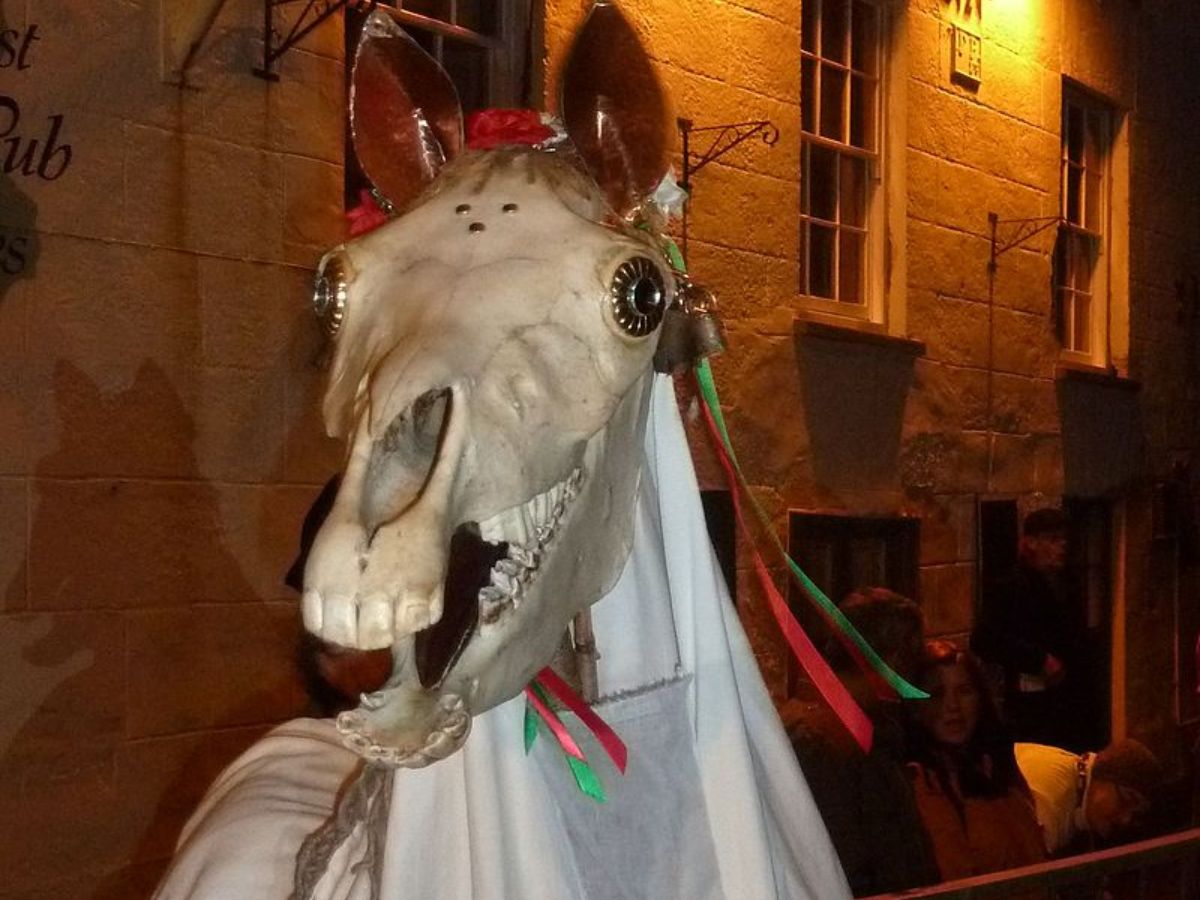 When you are challenged, you must attempt to out-sing or out-rhyme the Grey Mare. If they win, they are invited in for food and beverages.
Night of the Radishes - Mexico
One of the most…perishable…traditions in circulation, the carving of radishes on December 23rd in Oaxaca, Mexico sees hundreds of artists creating elaborate art from these tiny taproots. This holiday even is held annually on the 23rd of December in Oaxaca, Mexico.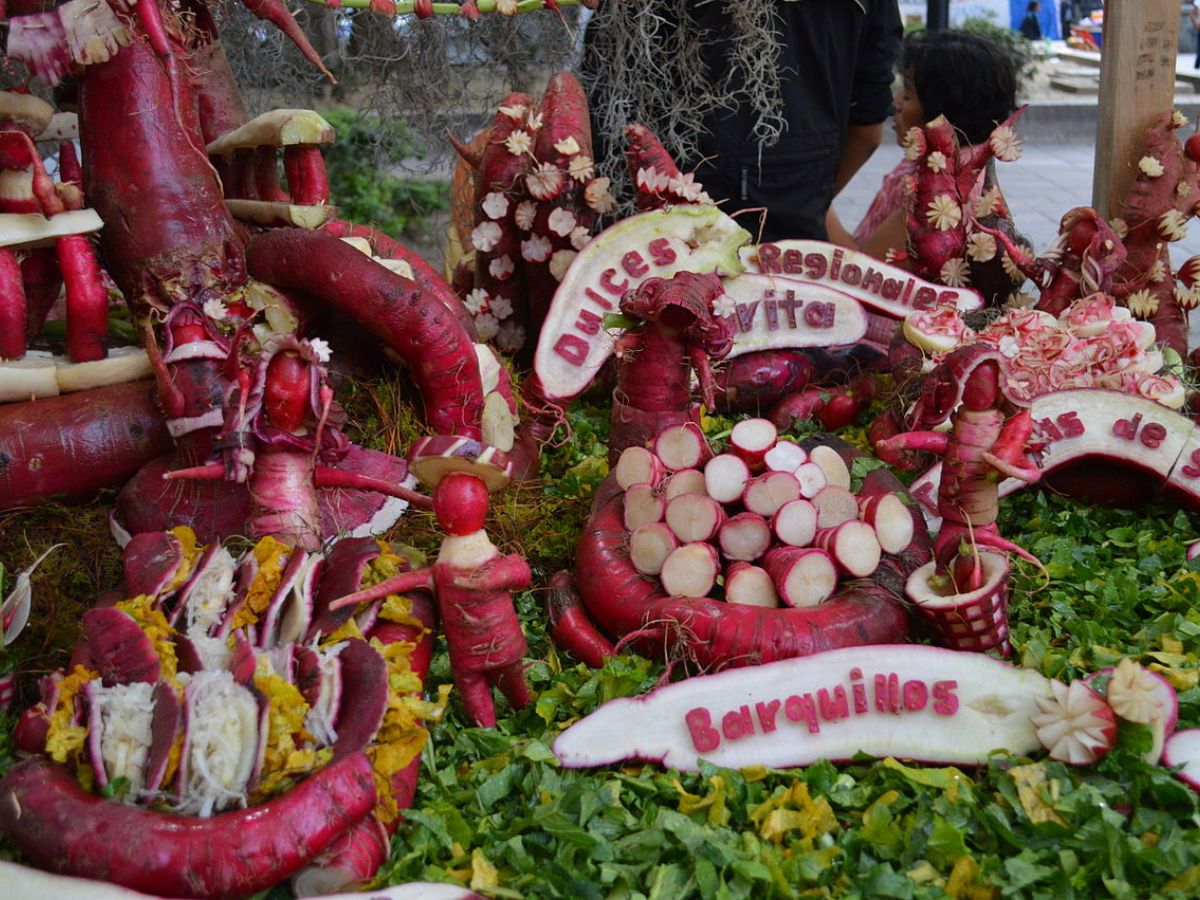 The intricate carvings of the radishes do not disappoint, it is no wonder the tradition has been around for so long. It is believed that this tradition began with Catholic friars in the eighteenth century when they brought oddly shaped radishes down to the Christmas market.
Tumbleweed Christmas Tree - United States (Chandler, AZ)
Each year, the city of Chandler, AZ collects 1,000 tumbleweeds to construct their massive Christmas tree. They are stacked in a tree shape, doused in a flame-retardant white material, and then sixty-five pounds of glitter are dumped onto it.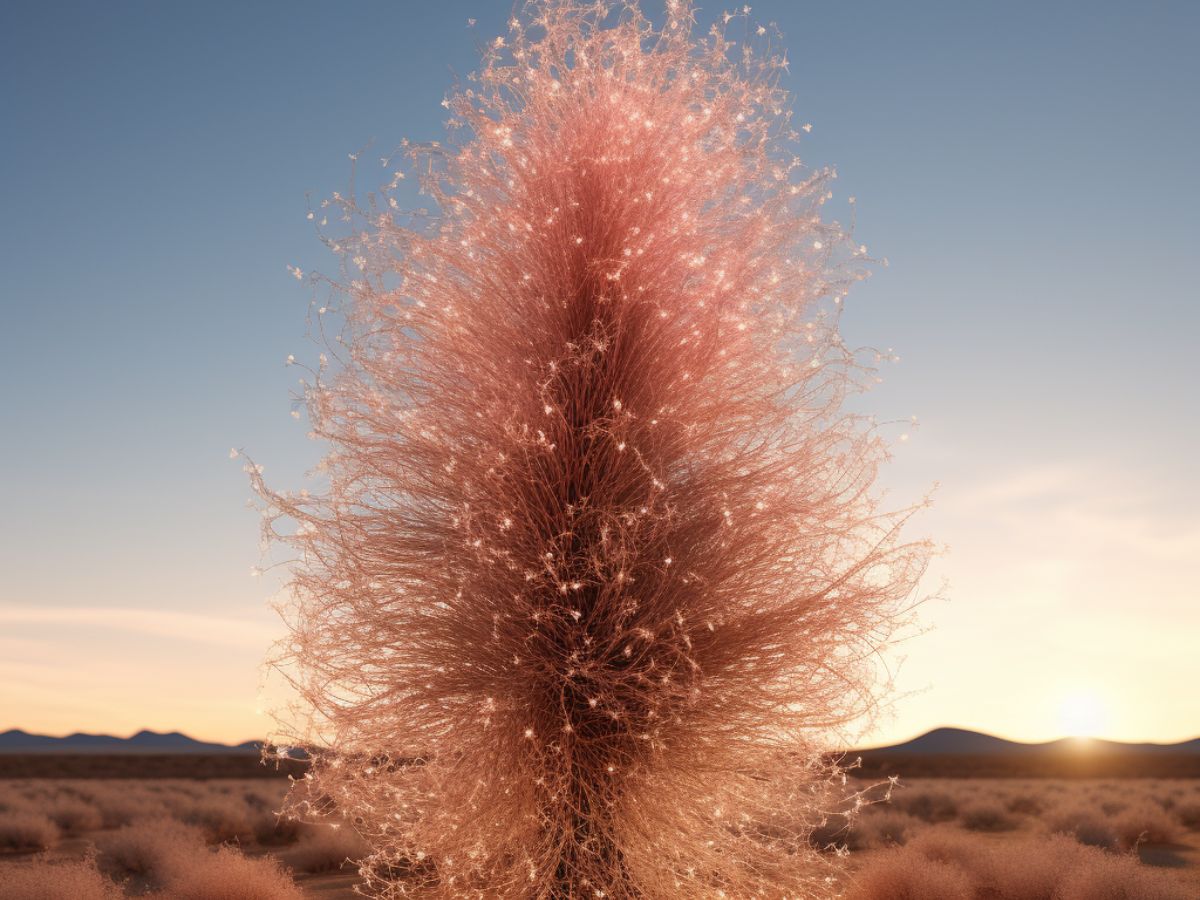 Once it is strung with lights, a large ceremony is held to kick off the holiday season. It doesn't get more innovative then that, if you're in the area then it is a tradition you don't want to miss. 
Donald Duck's Christmas Address - Sweden
Christmas is not Christmas in Sweden without the annual televised message from the one and only Donald Duck. Every year on Christmas Eve at 3:00 PM, the country pauses to watch a collection of old-time Disney cartoons from the thirties, forties, and fifties. Despite streaming services continuing to grow, this TV tradition is holding its own with over four million viewers in 2020.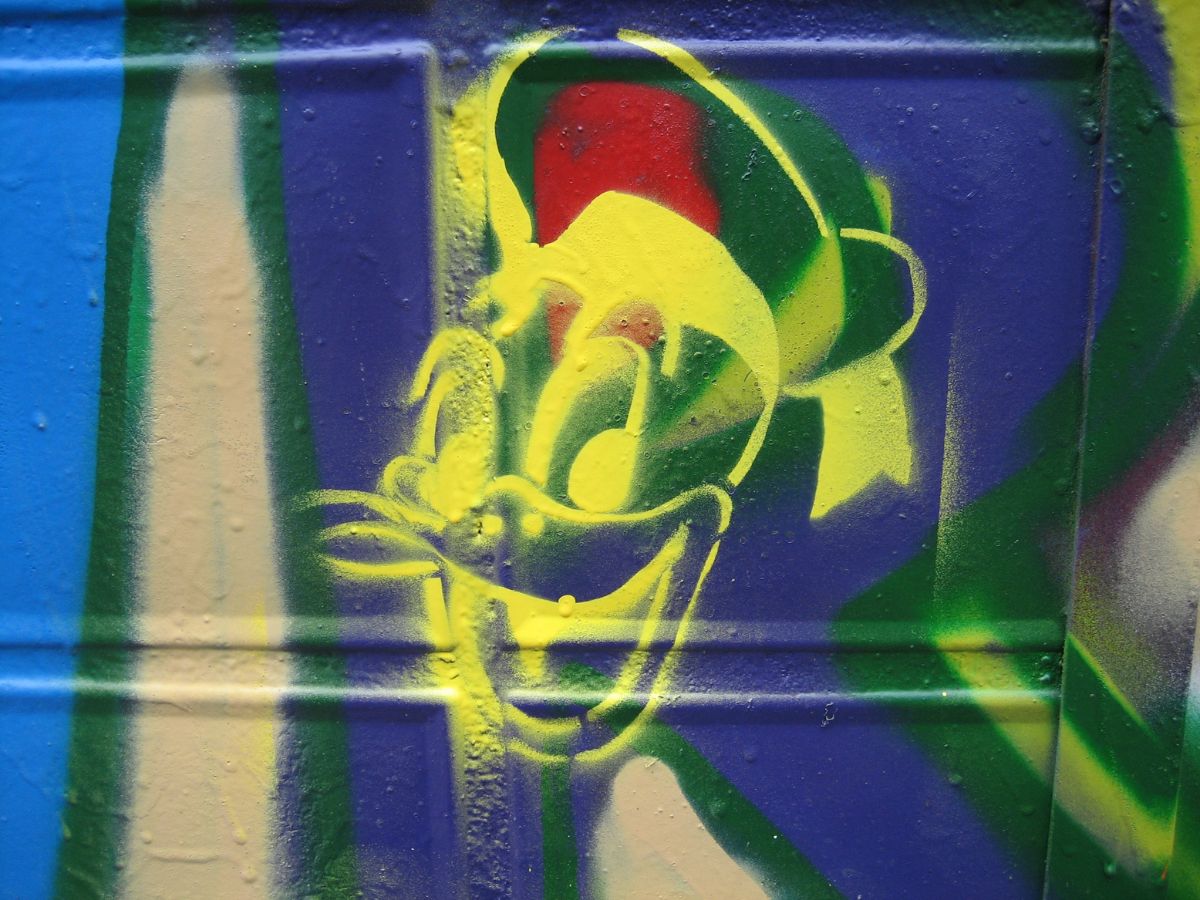 Christmas Day Polar Plunge - Ireland
Tradition holds that on Christmas Day, the brave in Ireland will head out to their local beach for a swim. Many do this for a charity fundraiser, like those that do the Polar Plunge in the United States.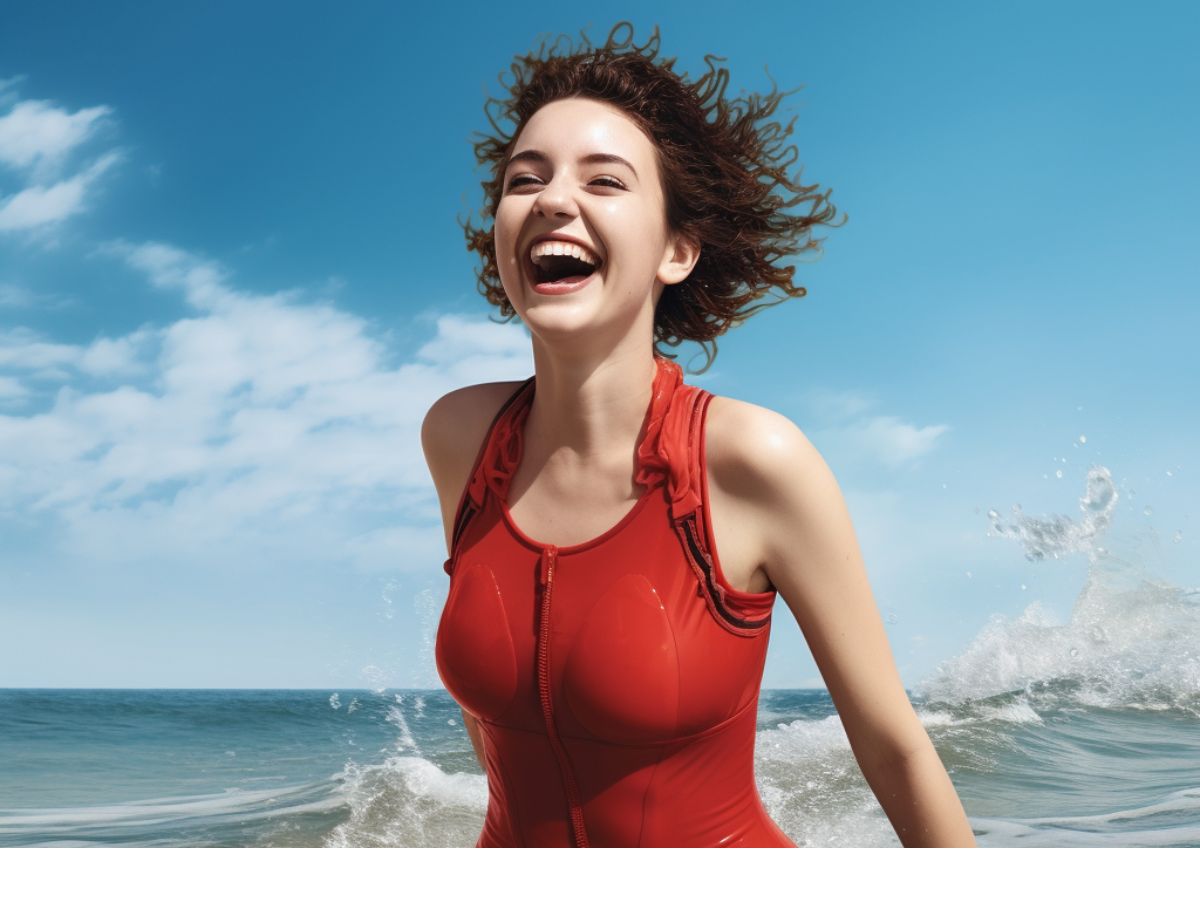 The coastal waters where these swims take place can range in temperature from 30-55 degrees Fahrenheit.
Masked Singers At Your Door - Newfoundland and Labrador
Mummering is an ancient Christmas tradition in Newfoundland and Labrador. Roving groups of men and women don masks and elaborate costumes and head over to their neighbor's homes. This tradition is primarily an old Christmas custom from England and Ireland.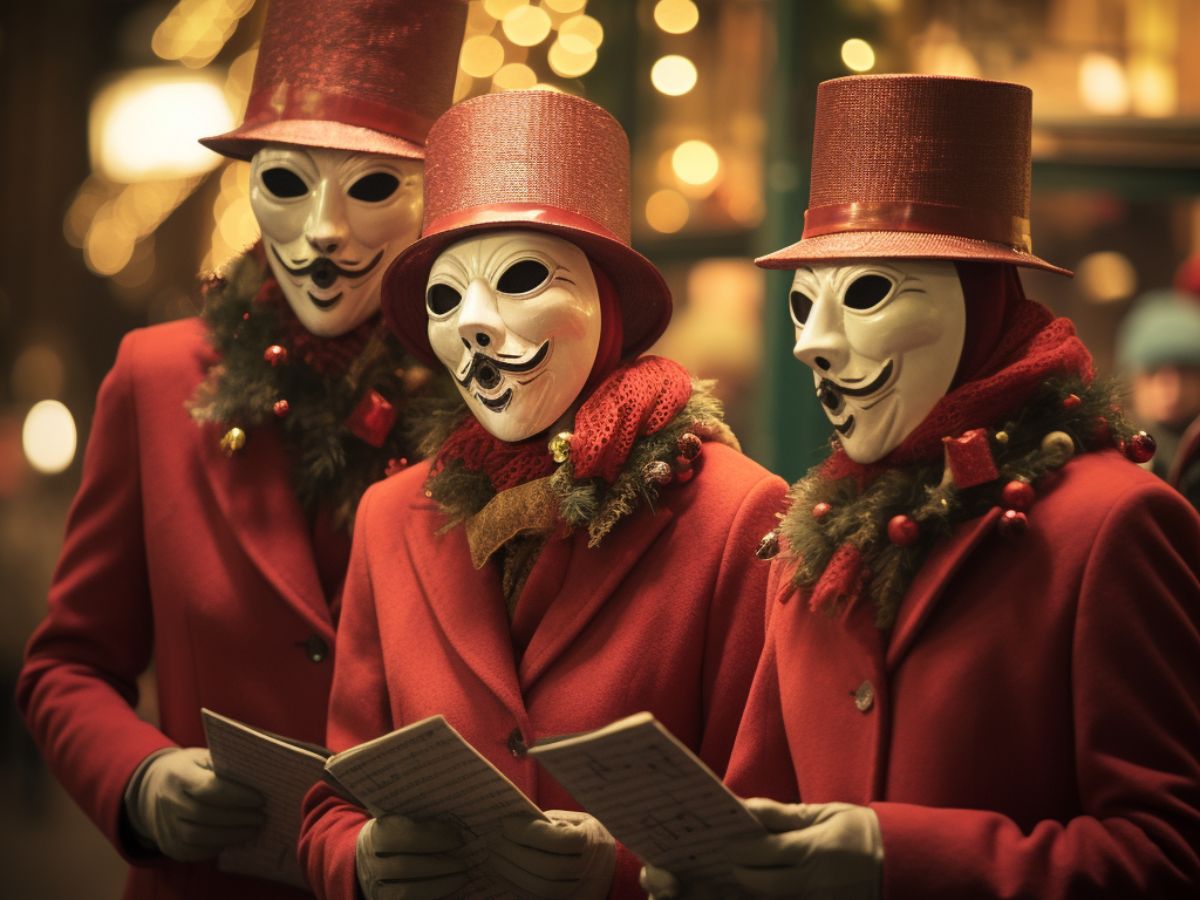 If they are allowed in, they treat the homeowners to songs and jokes. In return, the hosts try to guess who their guests are and then feed them in return for their entertainment.
Black Friday and Cyber Monday - Worldwide
Occurring a month ahead of Christmas, Black Friday and Cyber Monday are holiday traditions that began in the United States and now span the globe.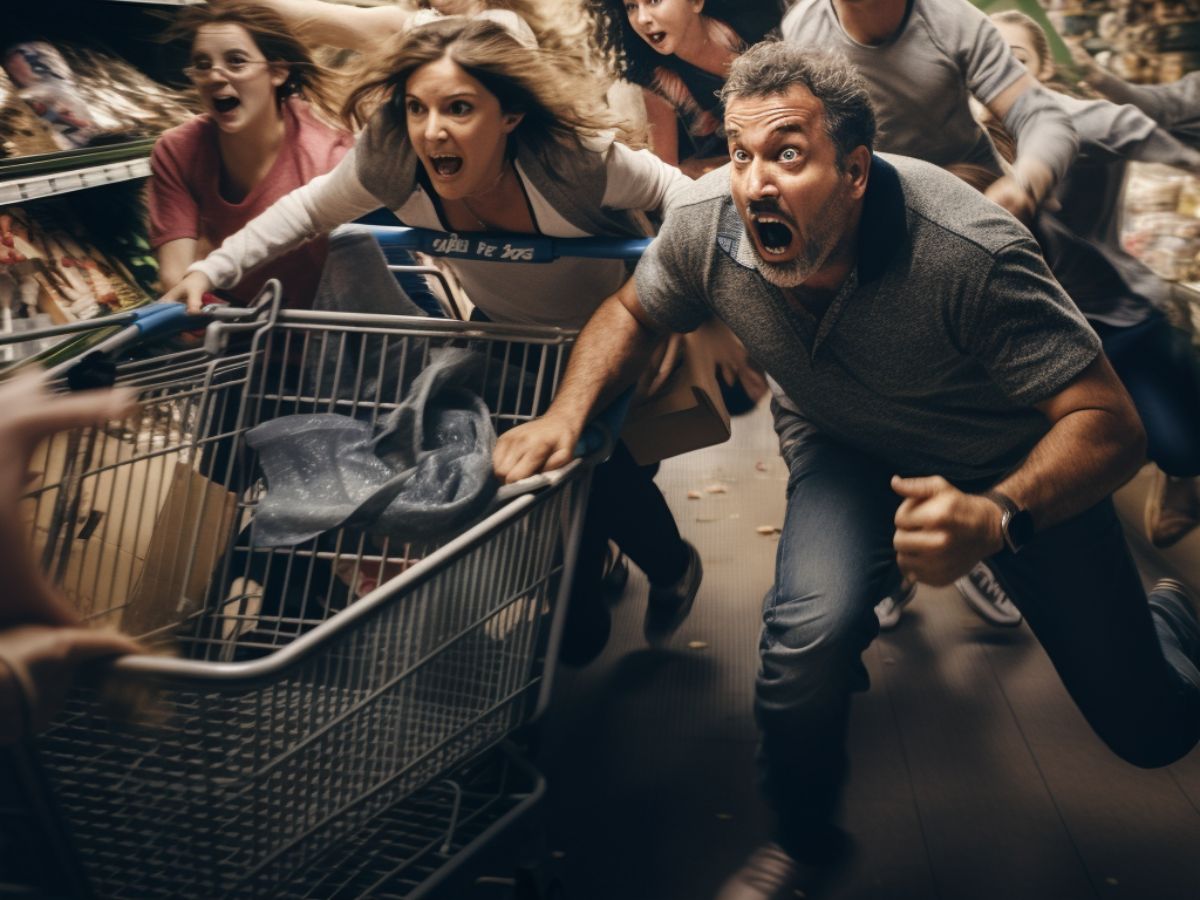 Shoppers that are eager to get a head start on the Christmas shopping season brave other would-be purchasers to get the best deals first. It is the gauntlet that launches the Christmas season for many.
A Flood of Books - Iceland
Jolabokaflod, the "Christmas Book Flood," is a Christmas Eve tradition where Icelandic families trade books with each other and spend the rest of the night reading.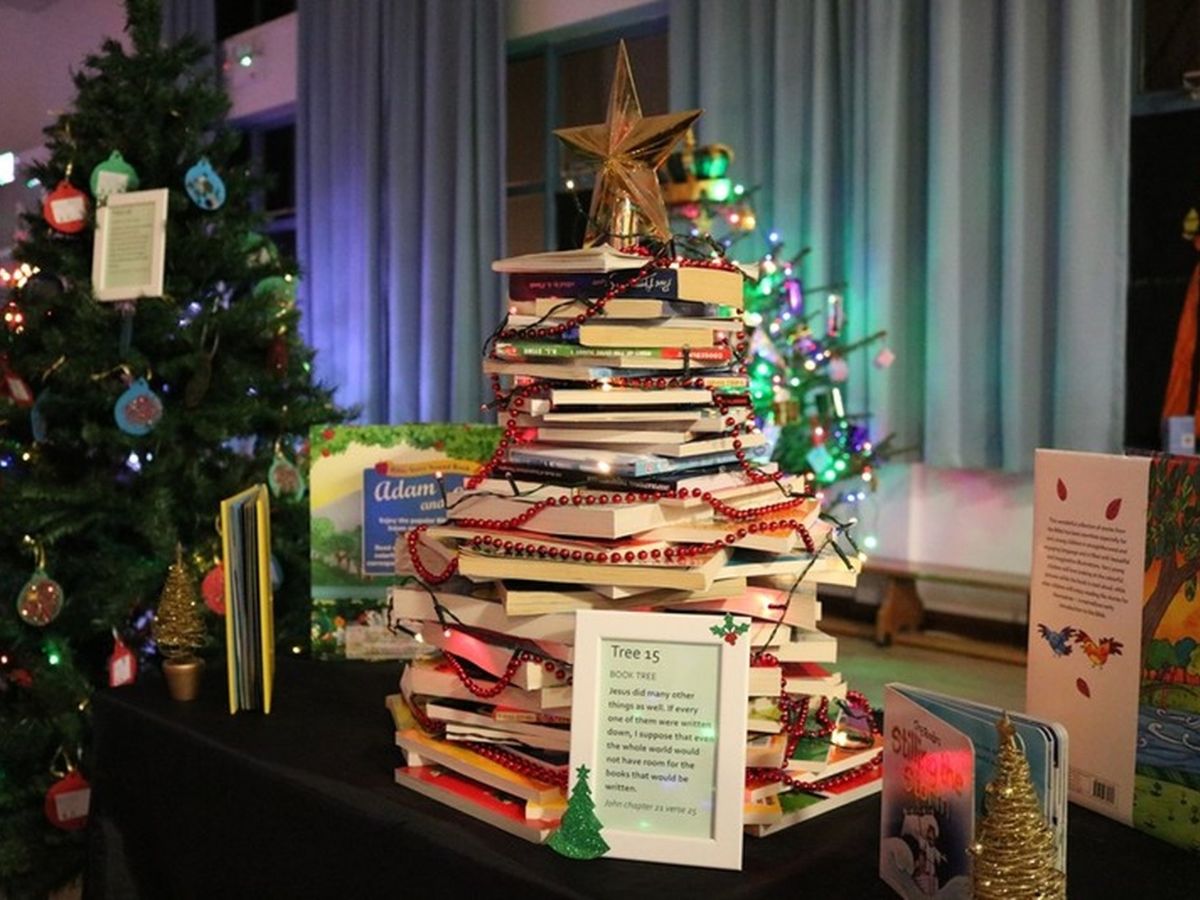 This wonderful custom was born out of the paper shortages of World War II and continues today to encourage reading across the country.
On Nisse Watch - Denmark
Nisse is a gnome who is hungry. Danish families leave him porridge on Christmas Eve in return for good fortune in the coming year. If no food is left for Nisse, he will play tricks in the house and make your life difficult.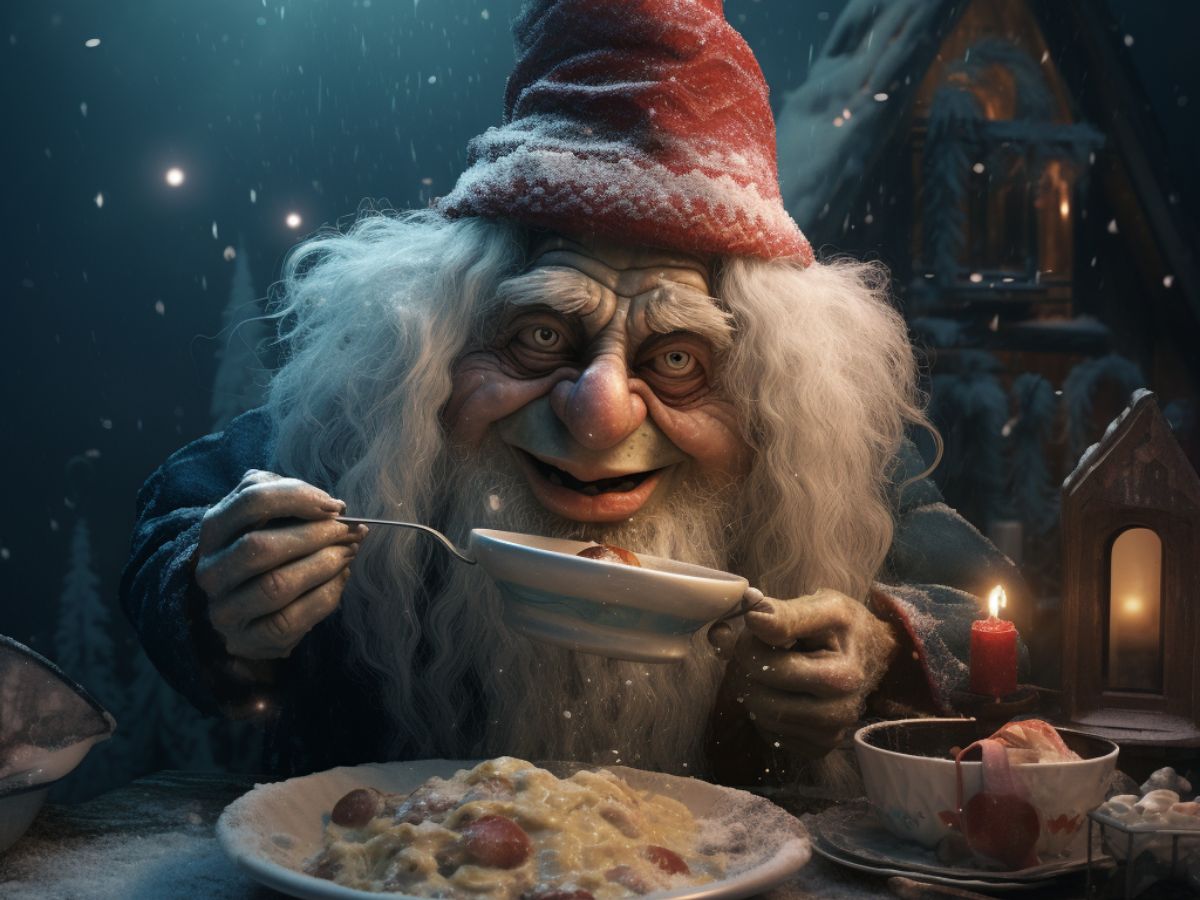 No one wants to get on Nisse's bad side so Danish families make sure to leave him a generous portion of his favorite dish. He may resemble Santa, but he couldn't be more different. Don't let him hear you say that, or else things may become a bit tricky.
Not The Fruitcake! - United States
Fruitcake, or Christmas Cake, is a tradition that began in England but only included the serving of said cake at holiday parties. In the United States, the holiday food has been given as a gift to friends and family for generations…much to the chagrin of those receiving it.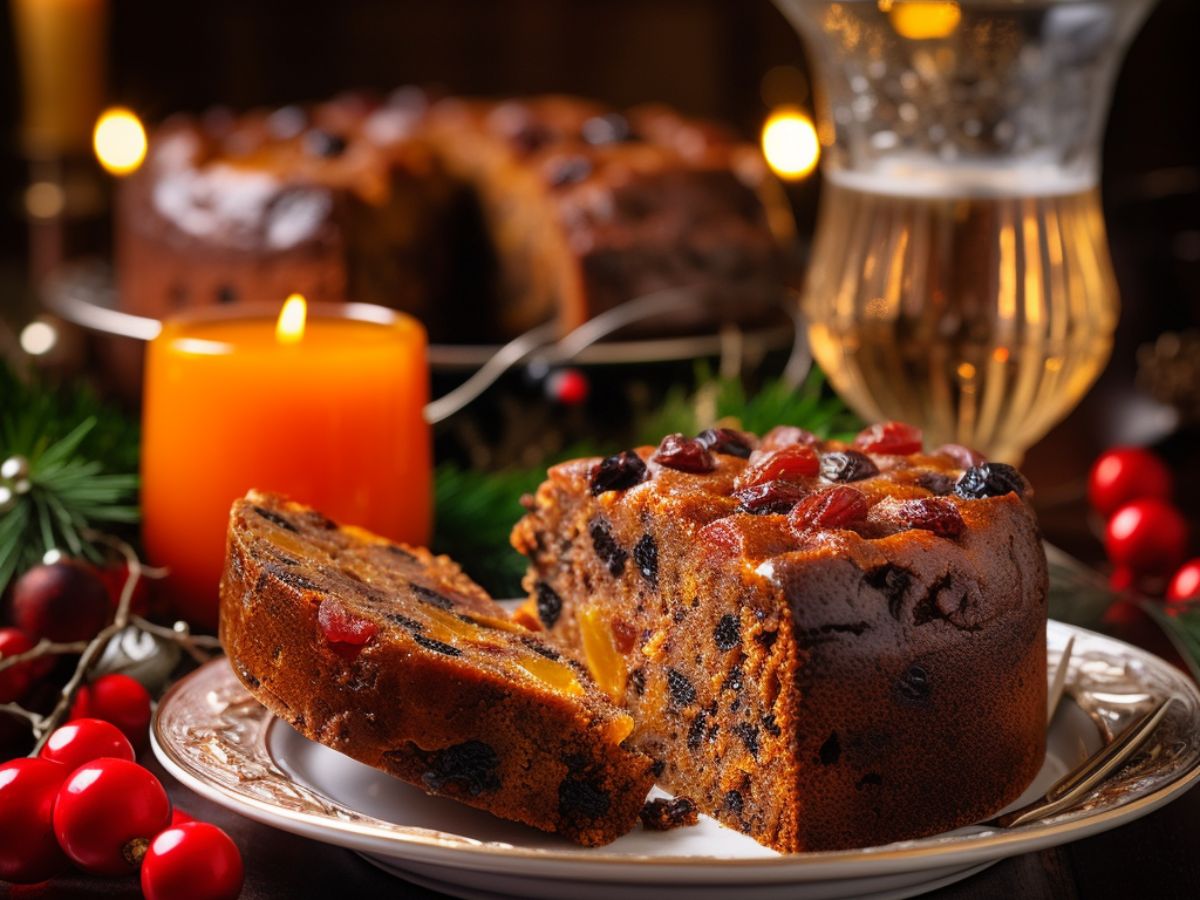 Now a running joke, we keep this custom alive today likely out of historical obligation.
"Our…Shoes…Were Hung By Chimney With Care" - The Netherlands
Sinterklaas arrives a full three weeks early in the Netherlands for St. Nicholas' day. In this Dutch tradition, children leave their shoes by the fireplace in hopes of receiving a gift from Sinterklaas.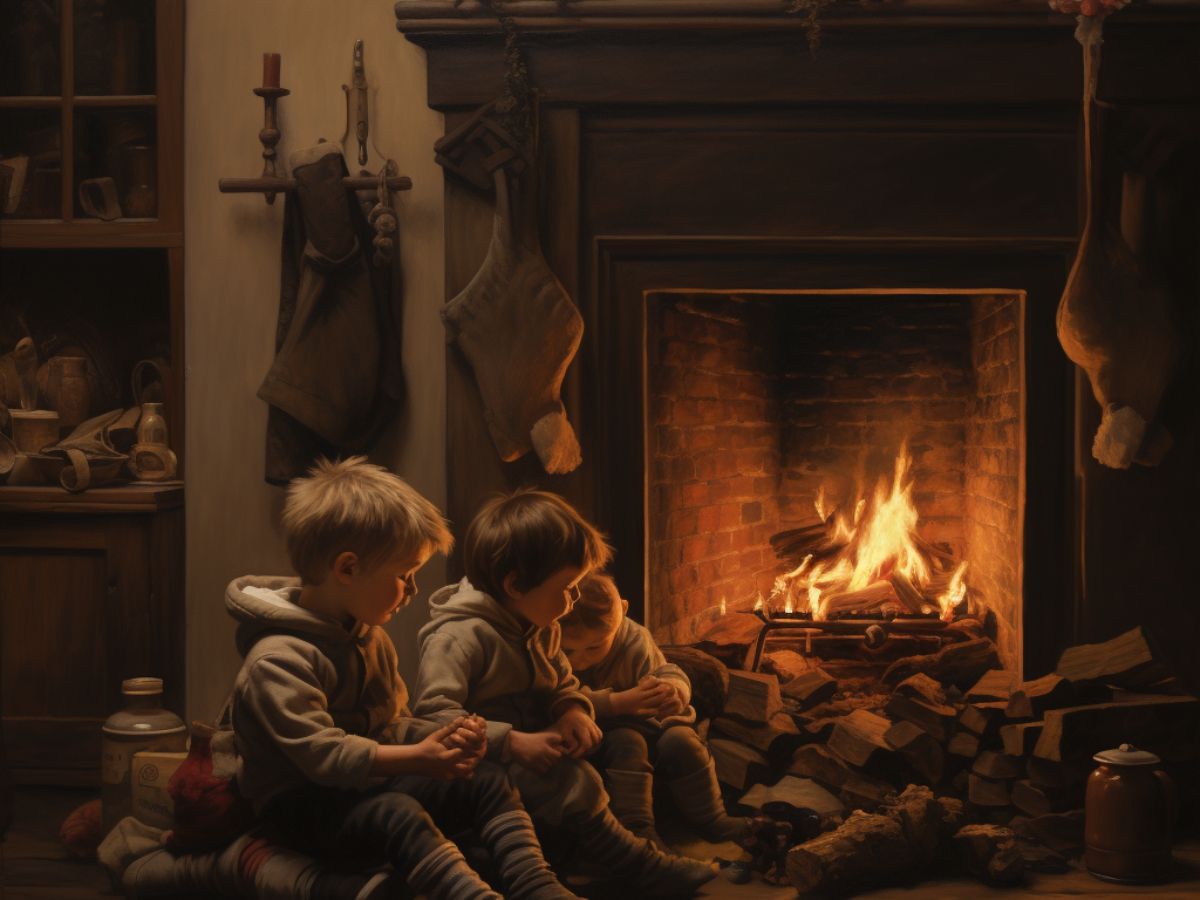 Sometimes, Sinterklaas will visit on Christmas Eve and leave his gifts at the door during dinner.
The Great Eggnog Divide - England & United States
People either love or hate this next tradition – eggnog. Thought to be started by the British upper class centuries ago, this seasonal beverage came across the pond sometime during the American Revolution.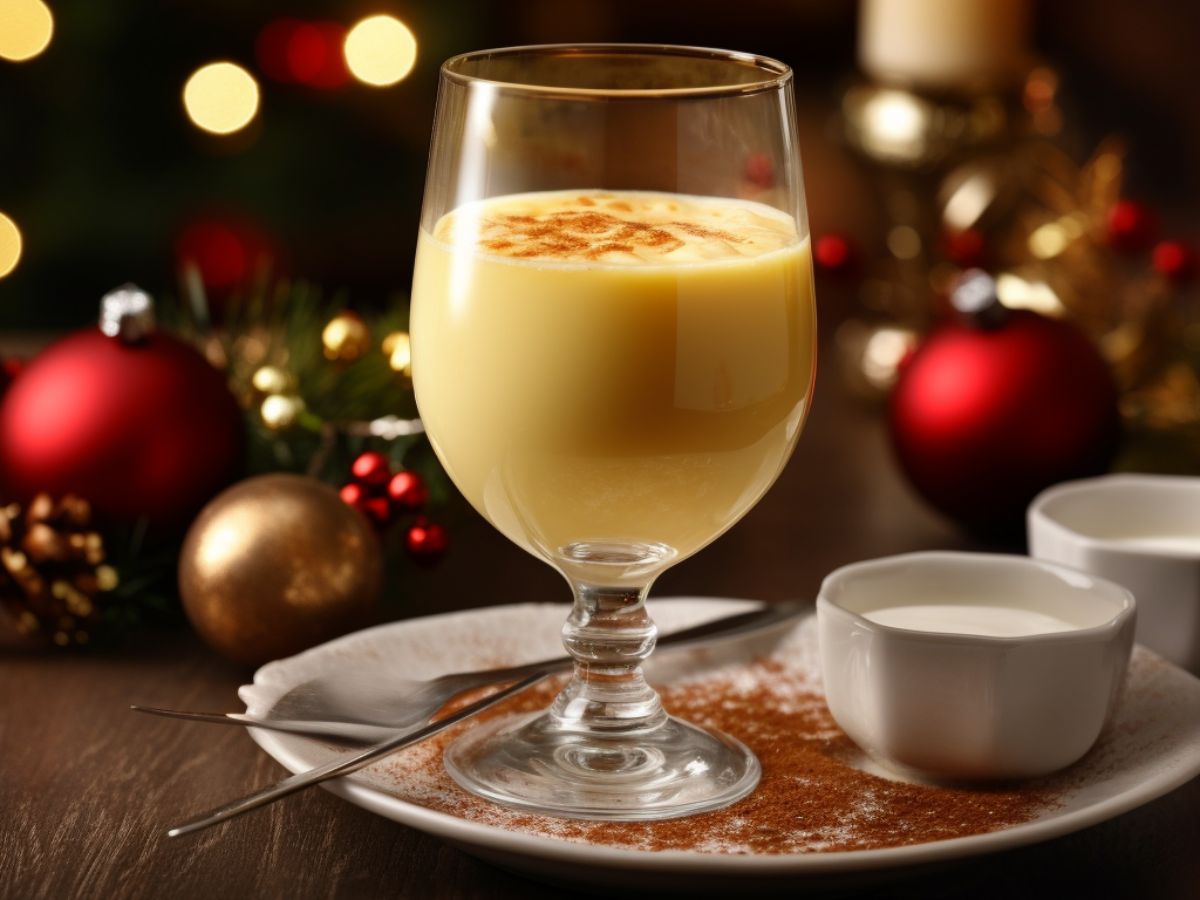 It is rumored that George Washington had his own special recipe for the eggy beverage that he liked to drink. To each his own!
St. Nick's Arch Nemesis Krampus - Austria
Unknown until about a decade ago, Santa's arch nemesis Krampus is Austria's one-man enforcer of good behavior. Said to punish bad children with sticks, Krampus is a hairy, goat-like beast that has burst out of obscurity only for us to find out his story dates to the sixth century.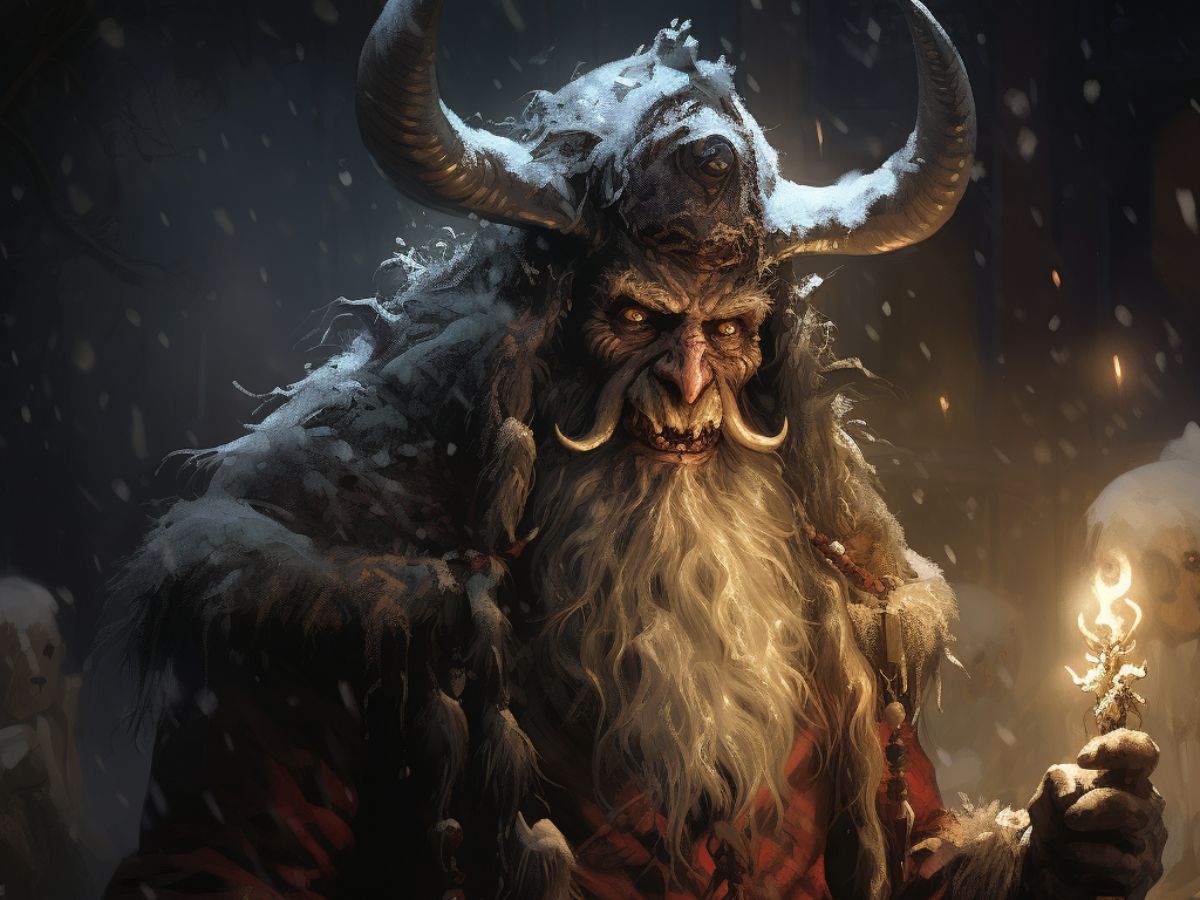 Christmastide - Russia
In a celebration not so different than Carnevale in Italy during Lent, Christmastide in Russia is a time for people to cut loose and really go for it.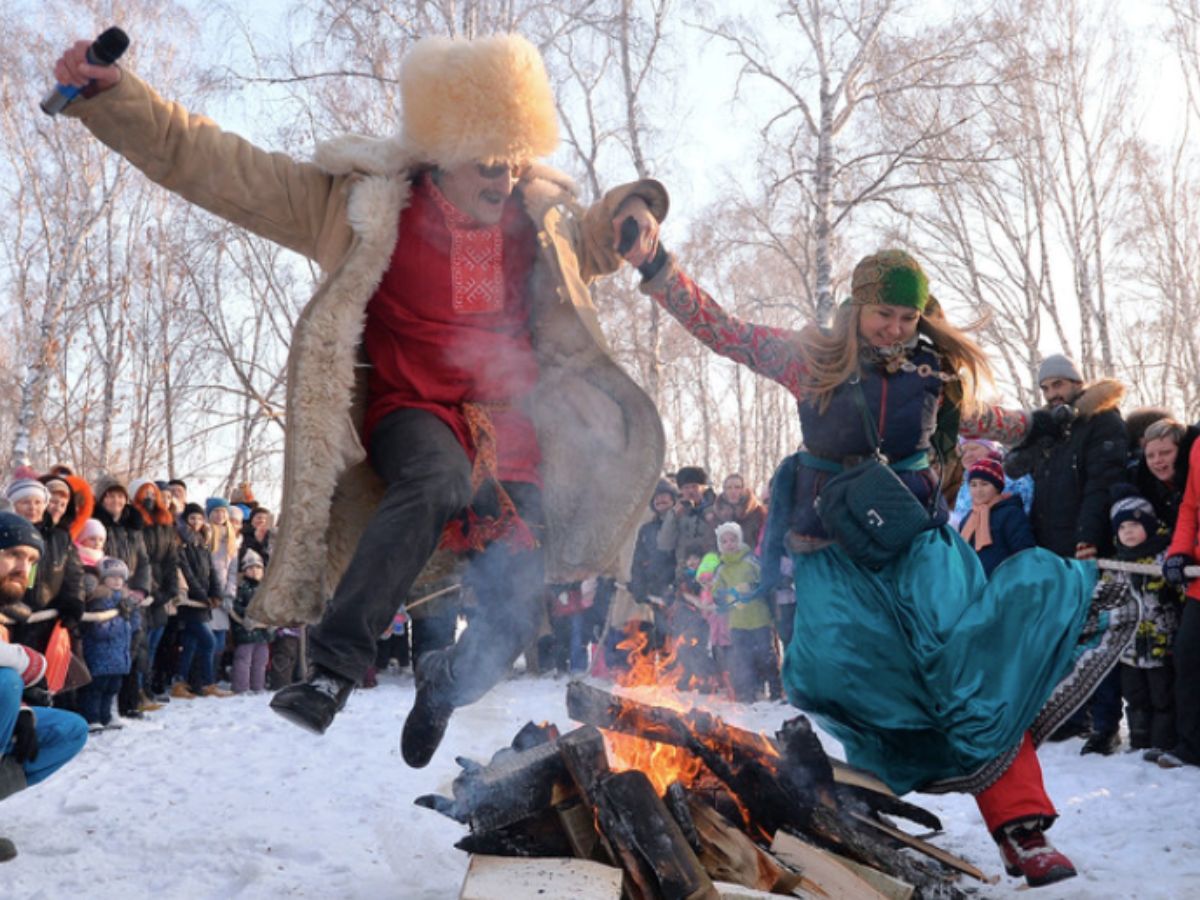 Called "Svyatki" in Russia, it begins on the Orthodox Christmas Eve and goes until Epiphany – about two weeks. During this pagan tradition, there is feasting, music, fortune telling, pranks, and swimming in frozen lakes – anything goes!
Year-Round Christmas - United States (Christmas, Florida)
It is always Christmas in the town of Christmas, FL! Each street in the town is named with a Christmas theme like Comet Street or St. Nicholas Avenue.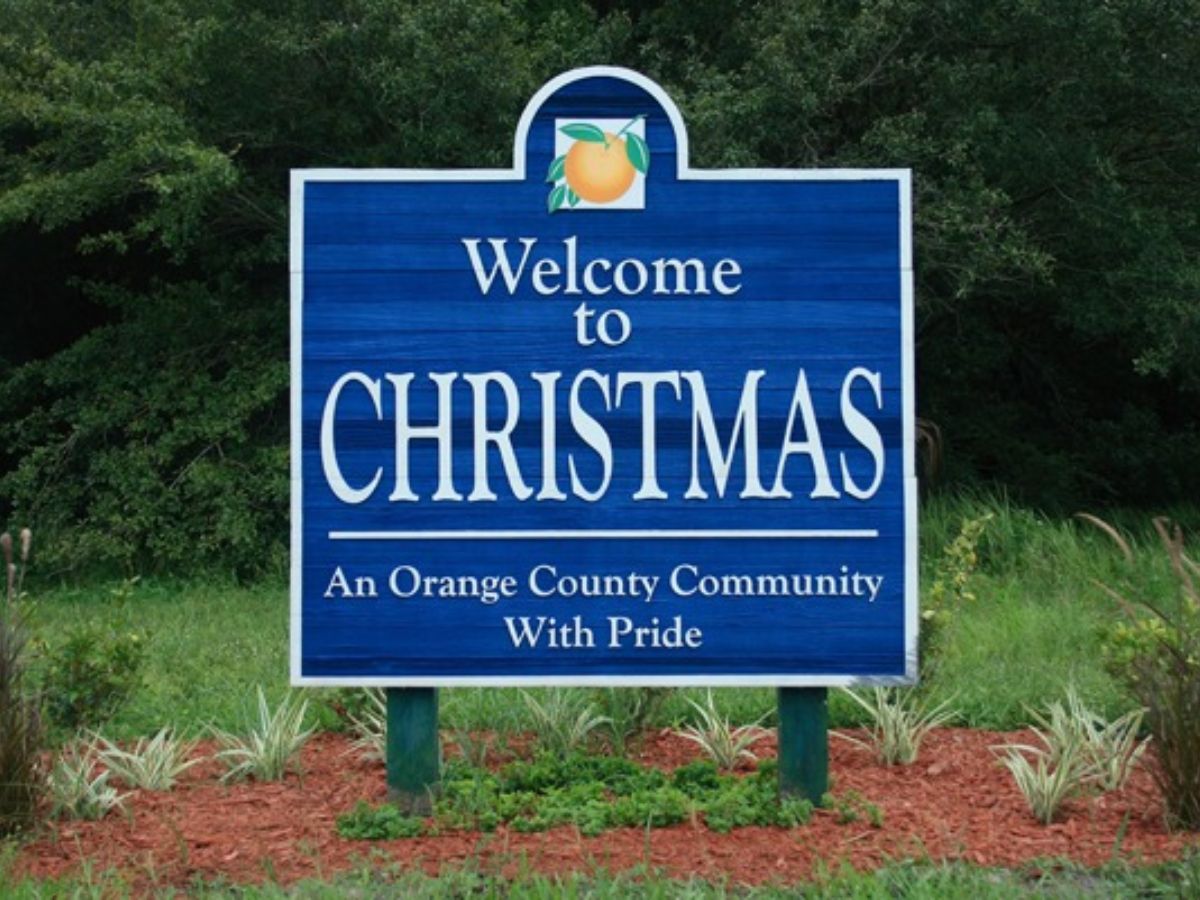 The crowning achievement of this year-long yuletide celebration is the fact that they have a fully decorated evergreen Christmas tree up for the full 365 days. If you never want Christmas to end, consider visiting Christmas in Florida!
Holiday Sweepstakes - Spain
From time to time, lottery draws will garner some attention but none so much as the one that takes place each December 22nd in Spain.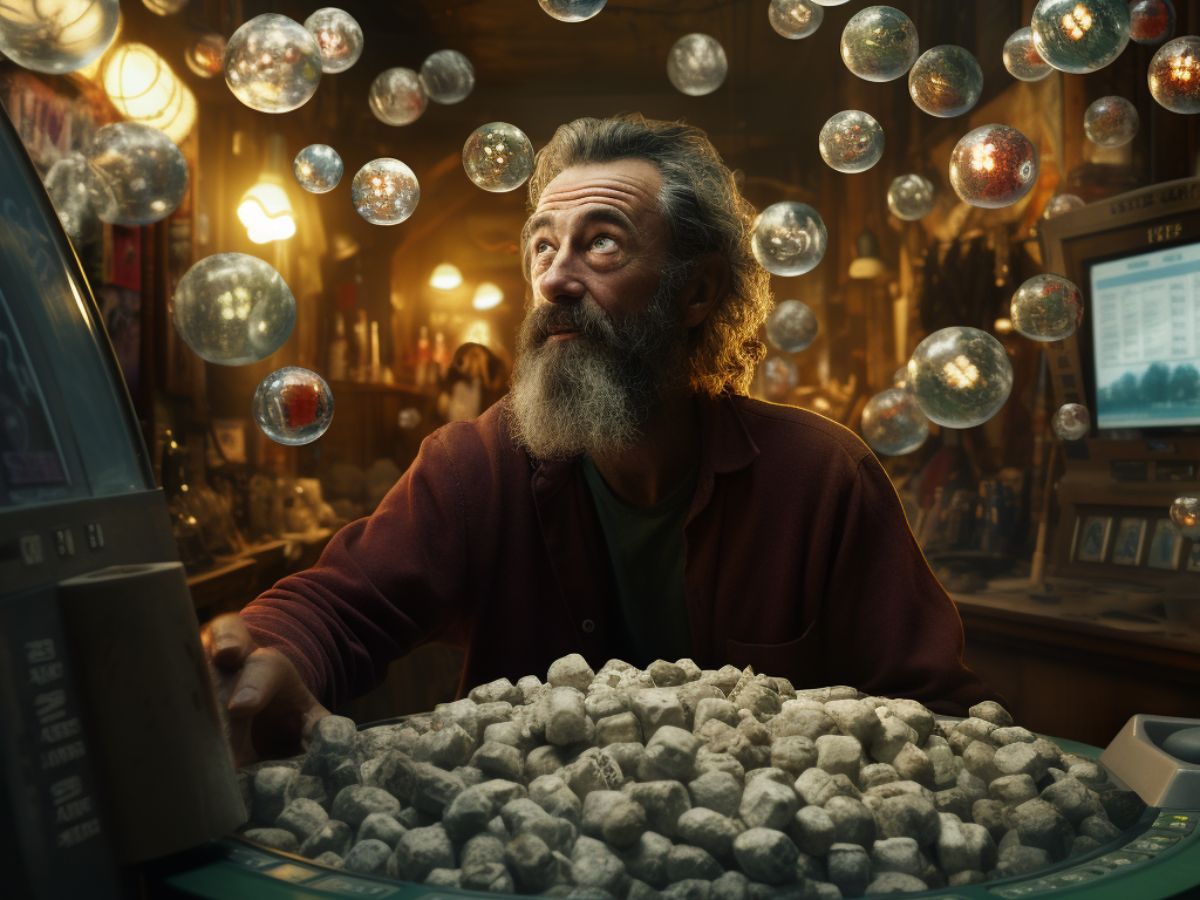 The Christmas Lottery, referred to as "El Gordo" (the fat one), is drawn. Entire villages enter the drawing together for a chance to win the top prize which weighs in around €600 million.
Bagpiping Shepherds - Italy
Bagpipes are not typically associated with Italy however when in Rome you just might hear them.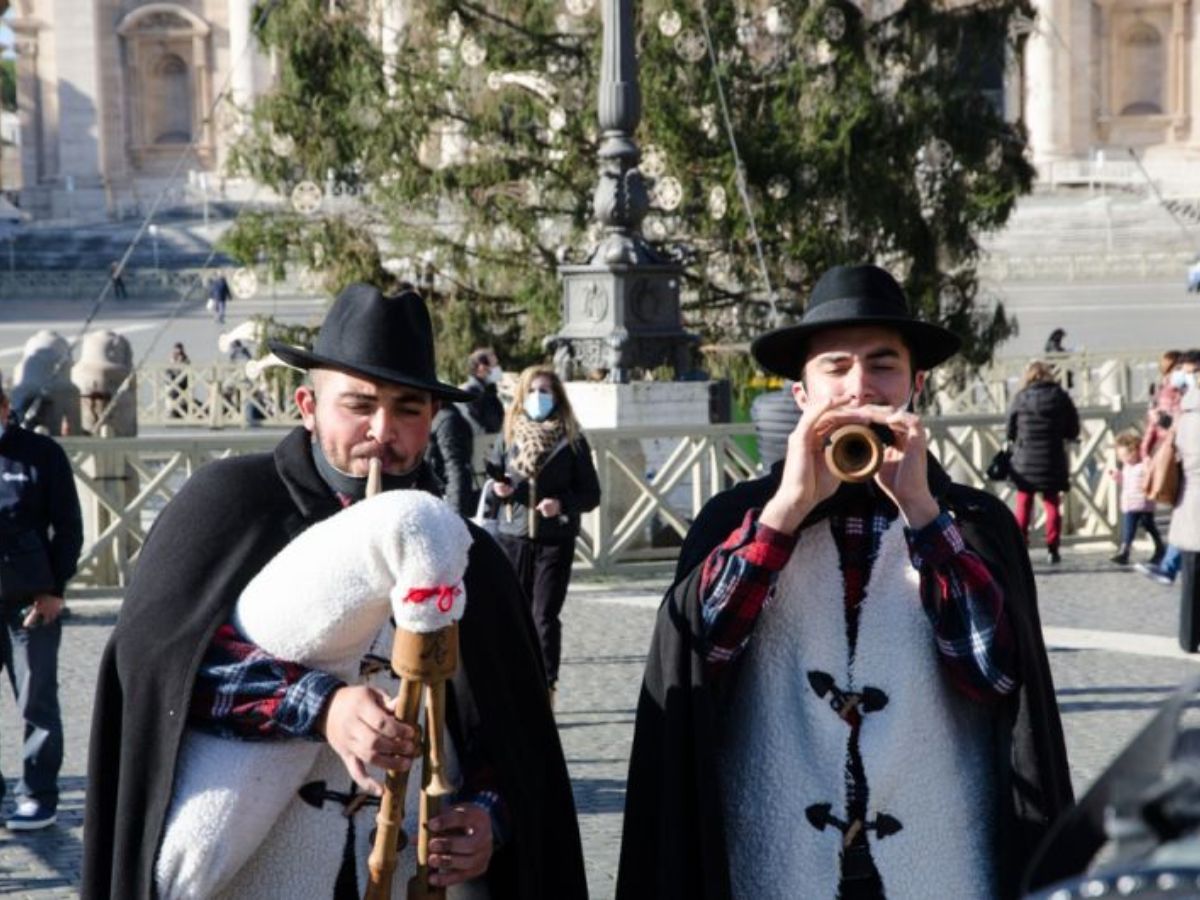 At Christmas time, one sees bagpiping duos in southern Italy's piazzas dressed as the shepherds from the Nativity were as they play festive songs. Sporting sheepskins and wool cloaks, these piping shepherds are considered legendary pillars of the holiday season.
The Wren Boys - Ireland
Taking place on December 26th, St. Stephen's Day, the tradition of the Wren Boys involves the hunting down of a fake wren and setting it on top of a pole.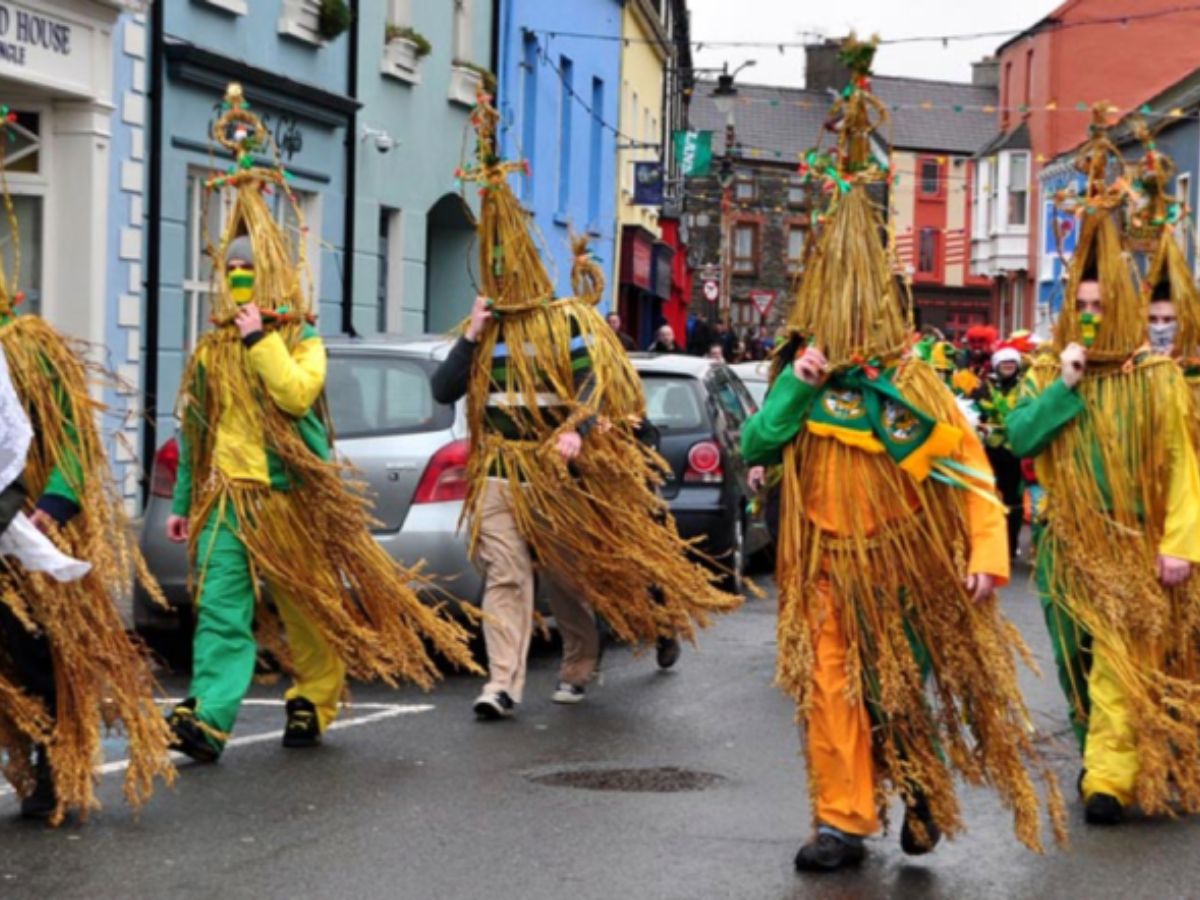 Dressing in masks and straw suits, the "wren boys" wander through town playing music while "hunting" the "wren."
Tree-shaped Bonfires - United States (Louisiana)
In the Cajun tradition, it is said that bonfires help Papa Noel to find his way in the dark on Christmas Eve. 
Today, this custom is still observed in Louisiana where one will see hundreds of tree-shaped bonfires raging along the levee banks of the Mississippi River to help guide Santa's sleigh.
Santa's Scary Helper - Switzerland
Switzerland, known for its wonderfully sweet and smooth chocolate, has a sinister Santa sidekick in its Christmas tradition – Schmutzli. Consider him to be the anti-Santa.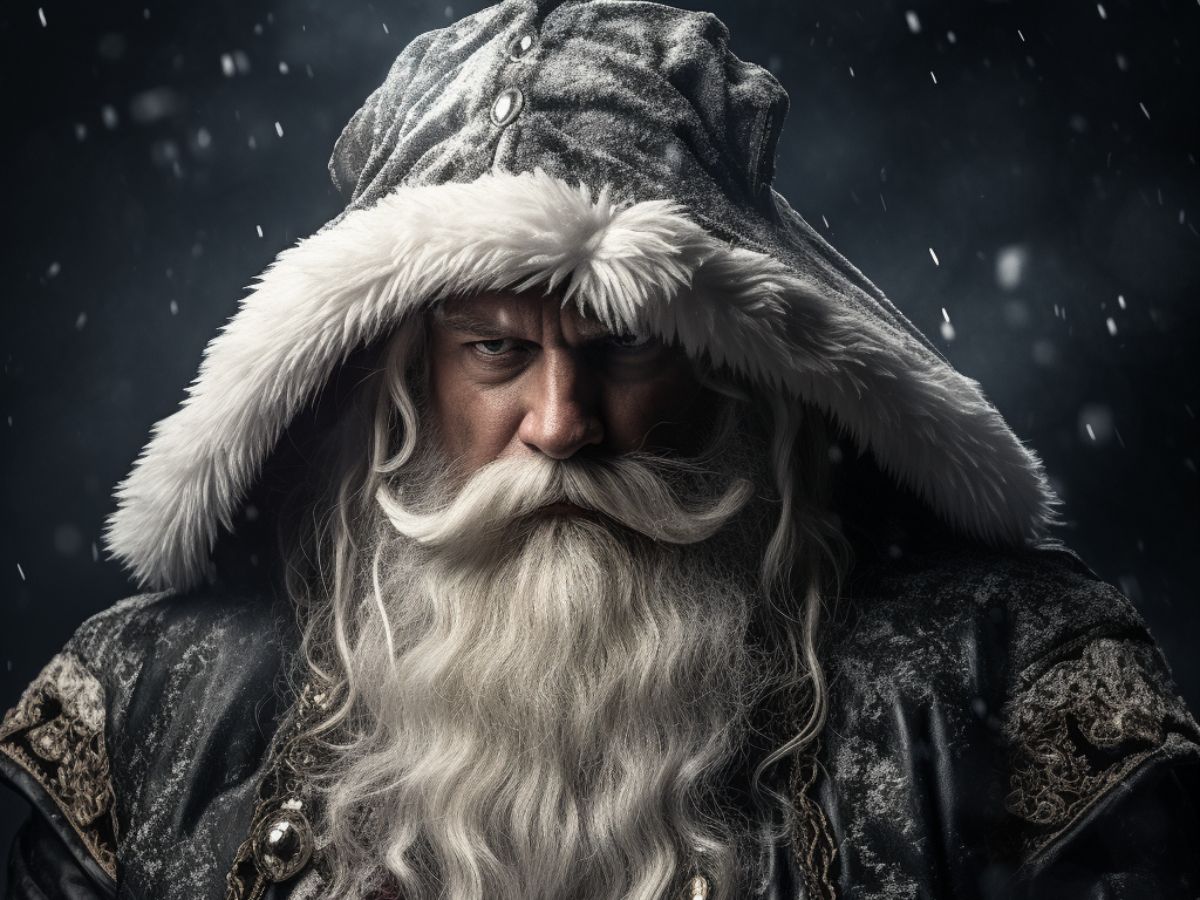 Instead of a festive red robe or outfit, he sports a black robe and a dark beard. He was used as a deterrent of unruly behavior in children but now he helps Samichlaus hand out gifts.
SantaCons/Santarchy - Denmark & United States
Originating from Denmark in the 1970s, the concept of SantaCons and Santarchy expanded into the United States in the 1990s and has not let go.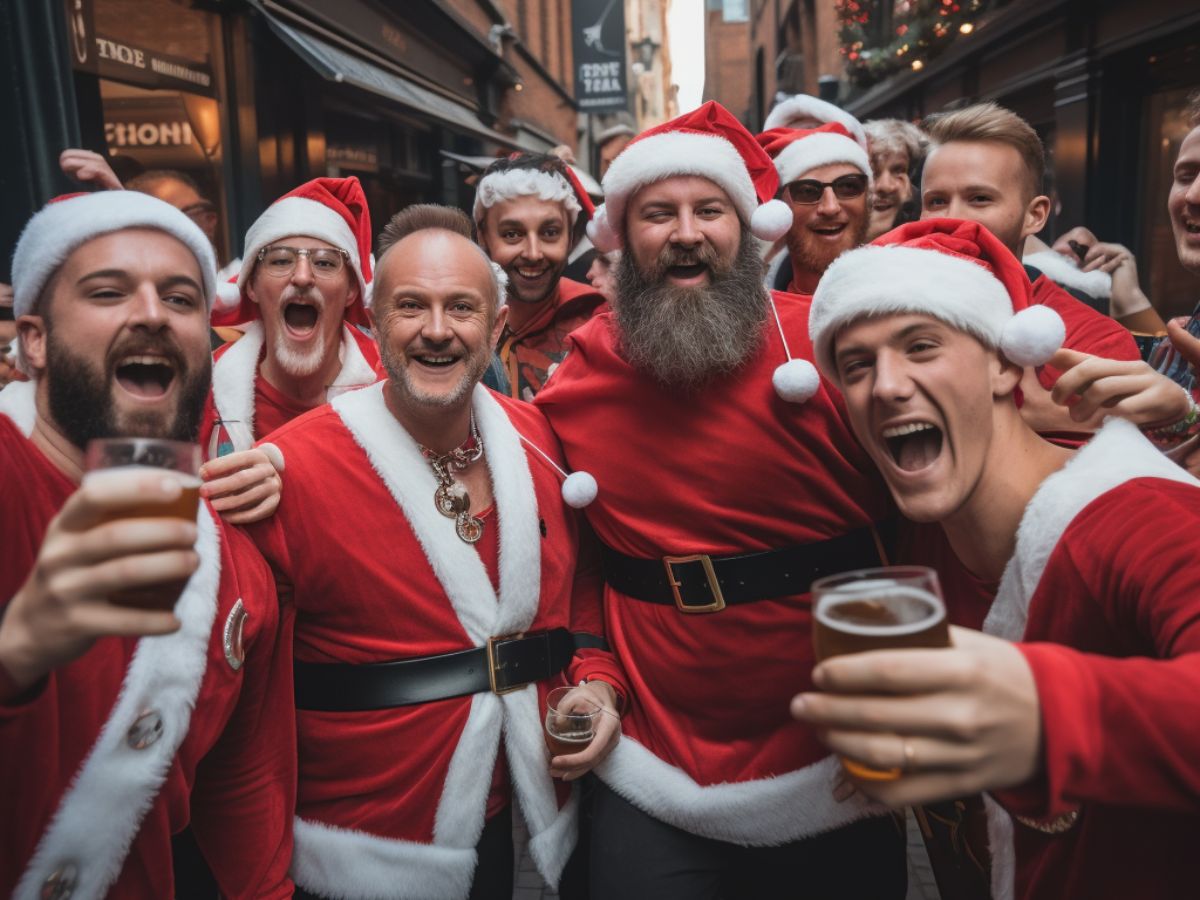 Now more of a pub crawl, participants dress up like Santa Claus and make their way around town, stopping in at watering holes and bars along the way to cause mayhem and fun.
Watching A Christmas Story - United States
A final tradition, uniquely American in its origin, is the viewing of the film A Christmas Story. Each year, multiple television channels will stream this 1983 Christmas classic for twenty-four hours beginning on Christmas Eve.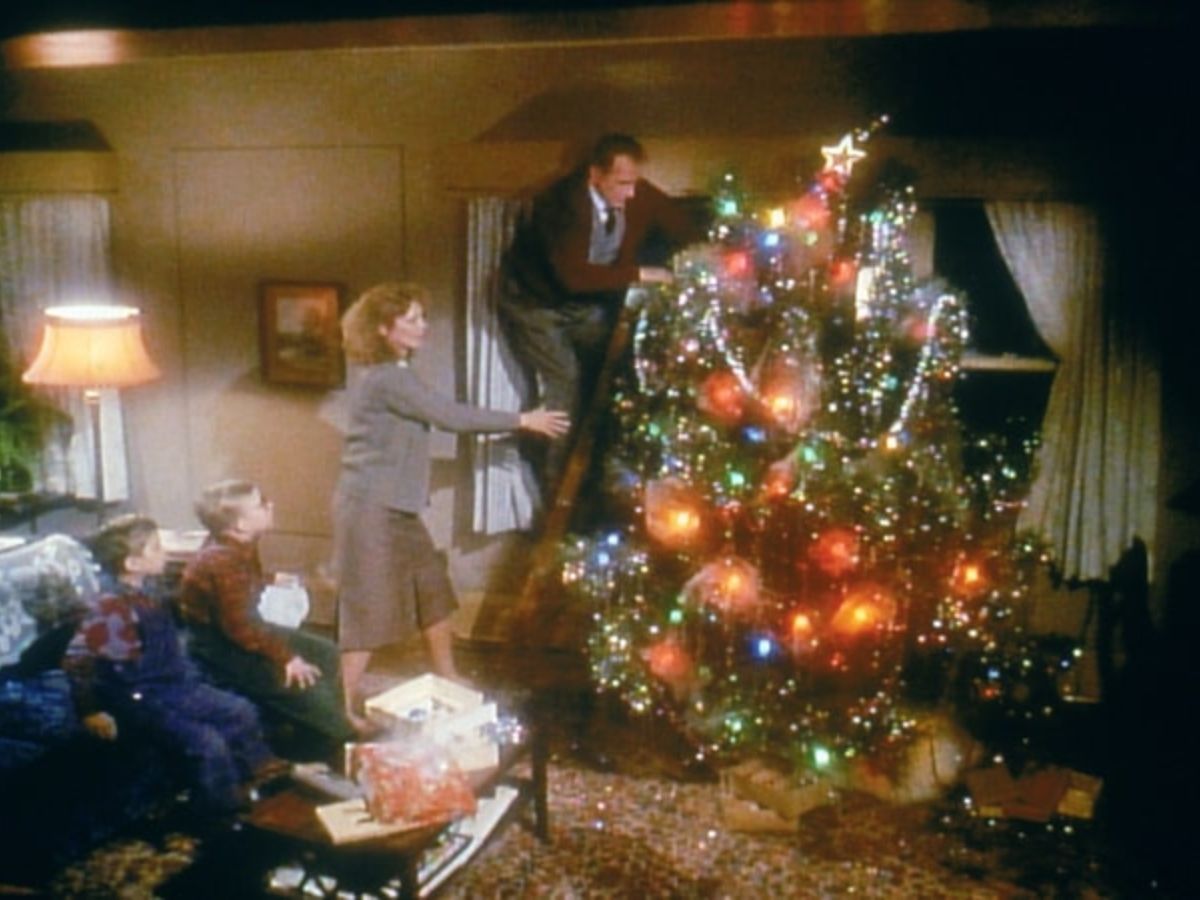 Despite its availability on streaming services, over thirty-two million viewers tuned in to A Christmas Story in 2020.
Have Yourself a Merry Christmas!
As with any shared holiday, Christmas is celebrated in diverse ways around the world. From eating fried caterpillars to entering a lottery with your entire town, strange Christmas traditions continue to stand the test of time in all their wild, whacky, and unorthodox ways.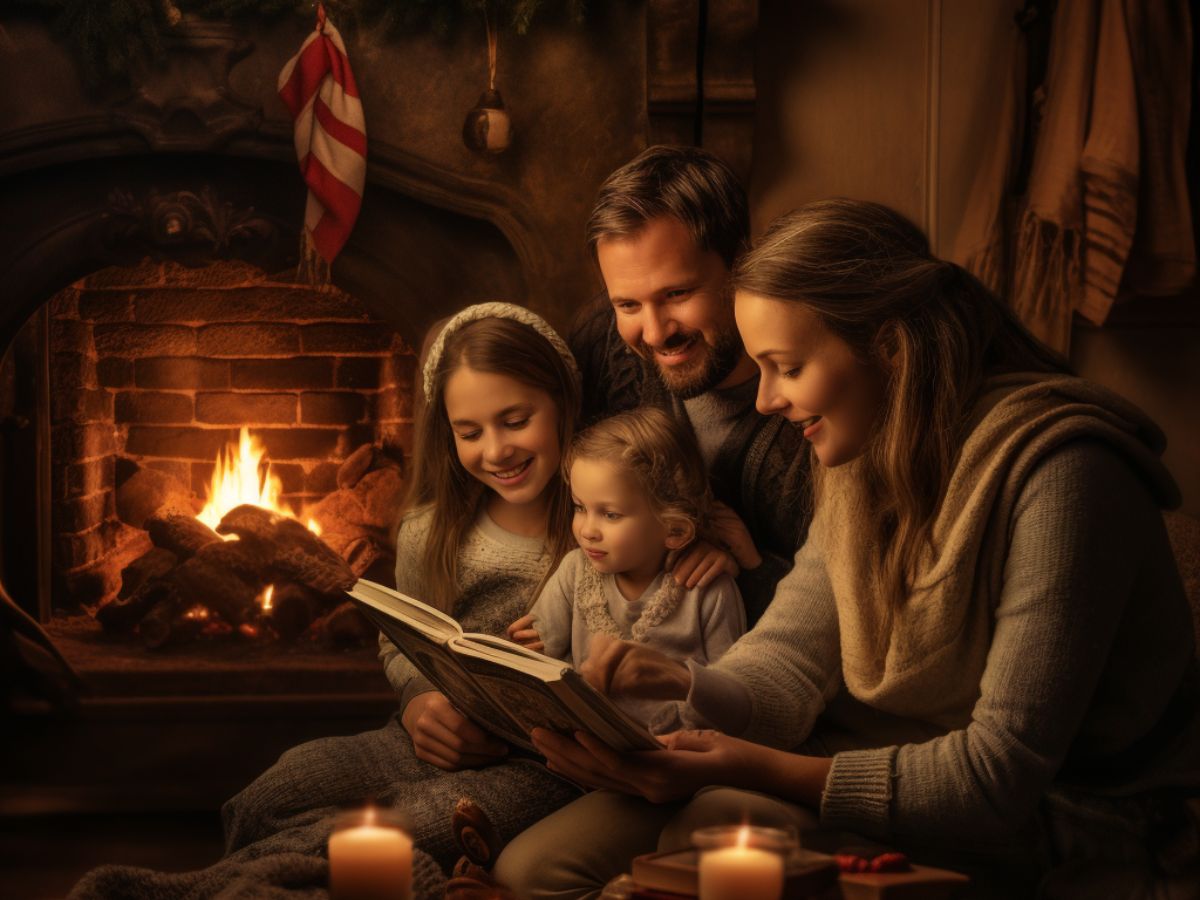 No matter how your family celebrates the holiday we can imagine that it is surrounded by those who you love and with lots of holiday spirit and cheer. That is the tradition that ultimately brings everyone together no matter where you are in the world. Merry Christmas!!